No need to wait on Mother Nature for a blanket of snow to create your holiday style. Dress your mantel in shades of white, and enjoy the magical simplicity of an elegant white Christmas.
Mantelpieces are typically white, which easily creates a foundation for your vignette. Spend a little time gathering items from around your home—the décor items needn't be holiday in style but simply white or shimmering silver. Items like mirrors, silver trays, candlesticks and mint julep cups all add sparkle. Make a trip to the grocery store for white roses and hydrangeas, along with sprigs of variegated greens to add a touch of nature to your display. Additional props might include white candies, candy canes, silver or white Christmas balls and bead garland.
A monochromatic Christmas scheme is easy on the eyes and has long-lasting style, from November right through the New Year. White mixed with silver is serene and quiet, and provides a place for the eyes to rest in a season filled with lots of overstimulation. Adding candles to upgrade the glitz factor will bring your scene to life.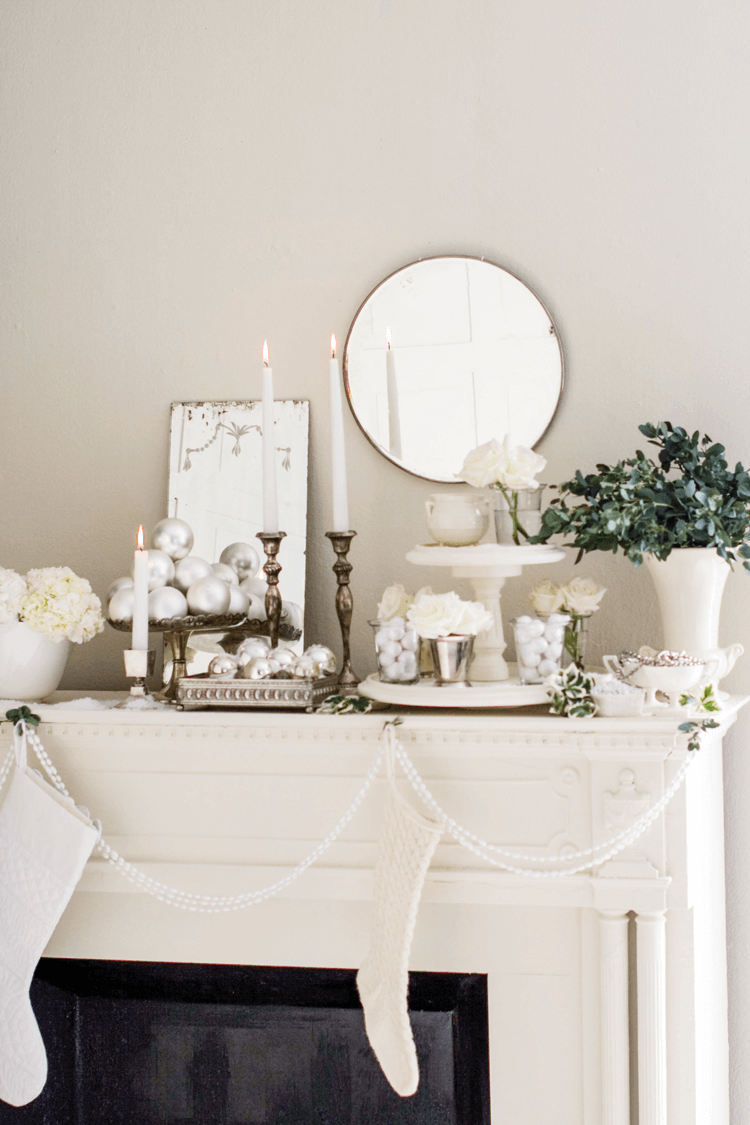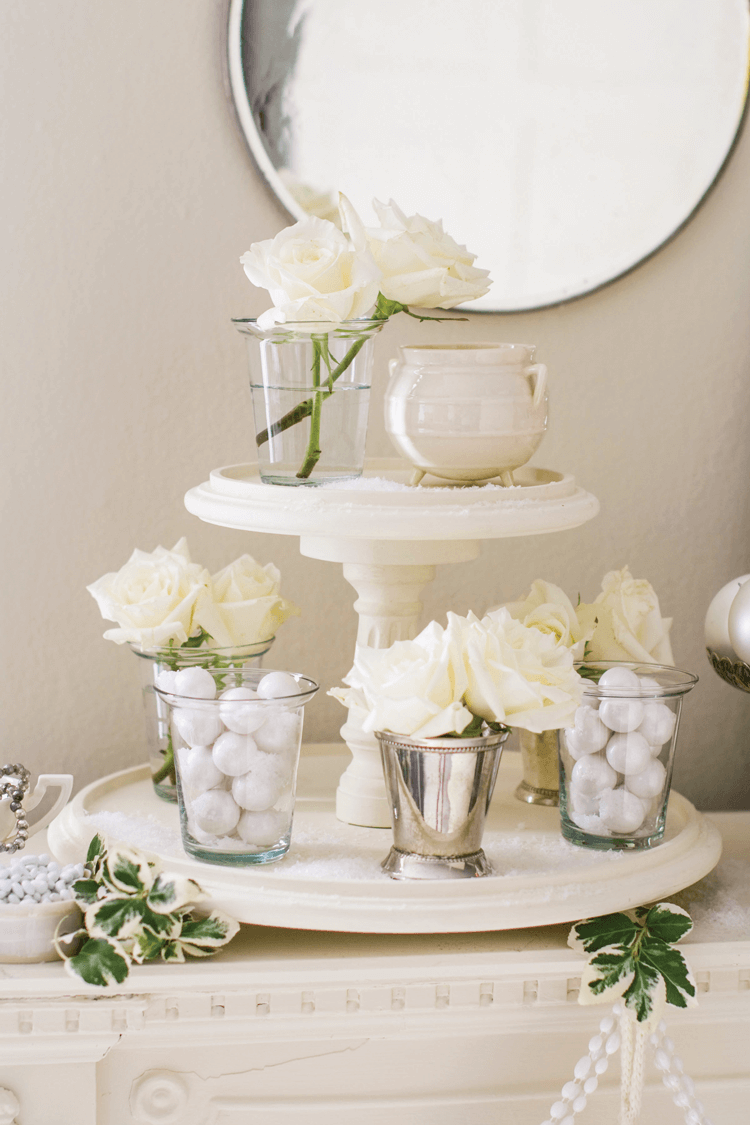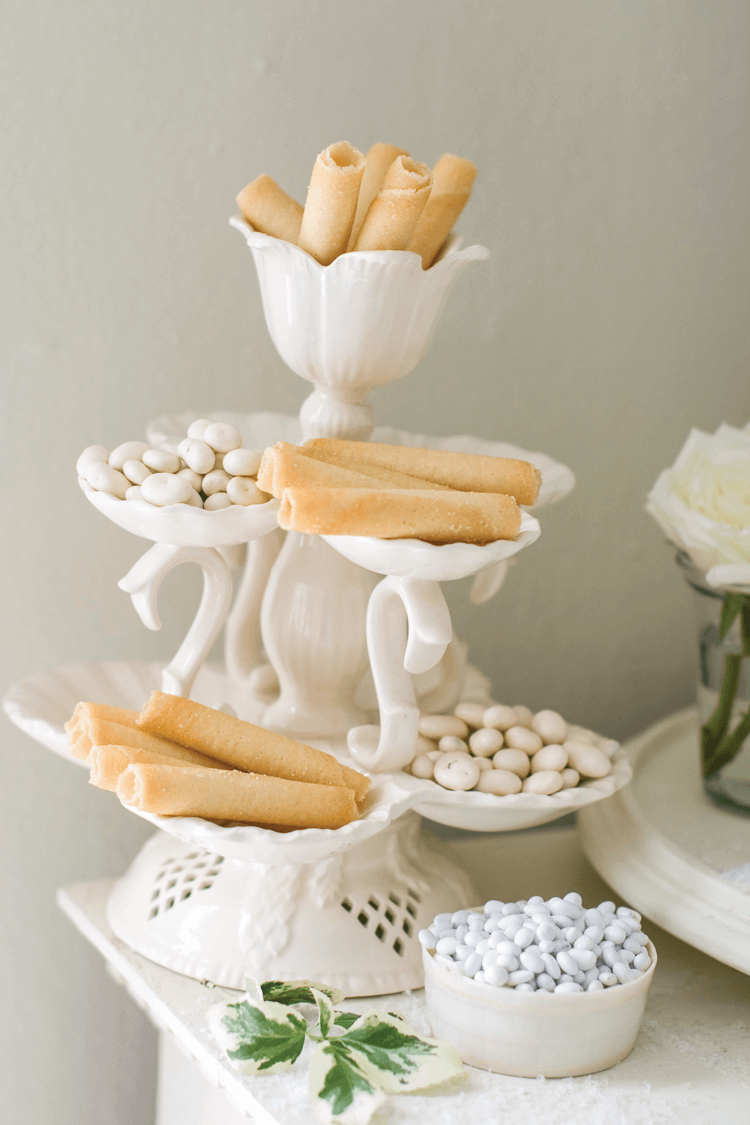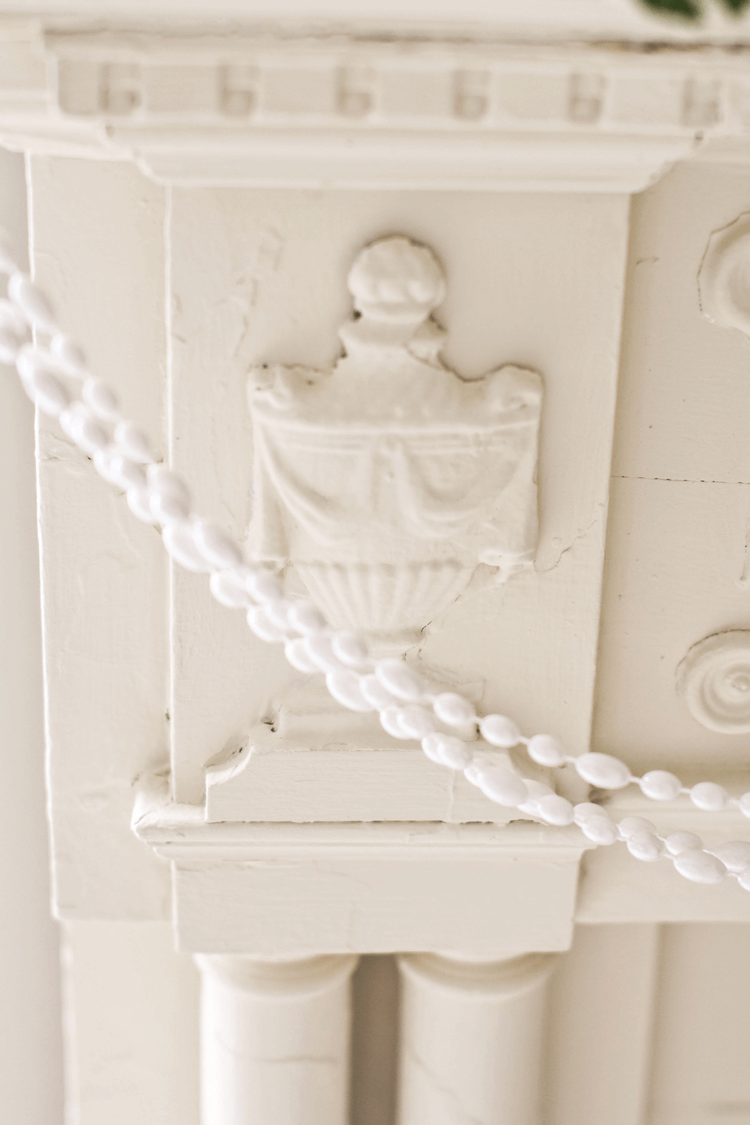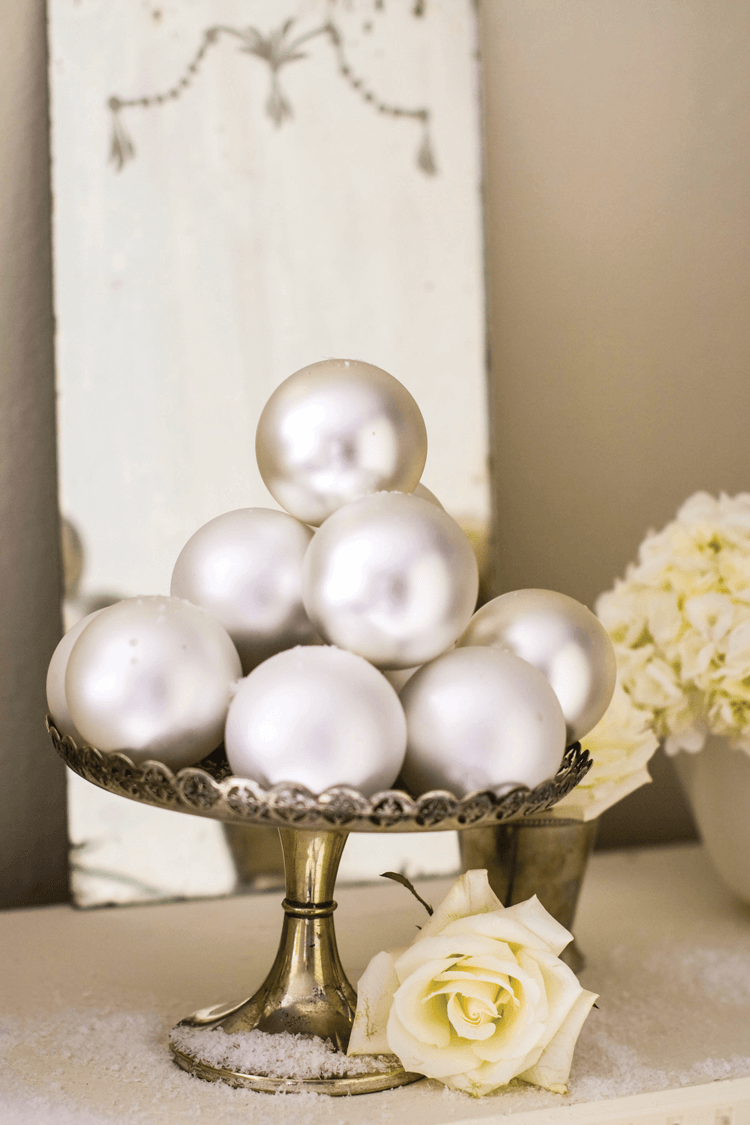 Need more design ideas for festive season? Check out how to decorate your Christmas Tree.
Of course, don't forget to follow us on Instagram, Facebook and Pinterest to get your daily dose of cottage inspiration!