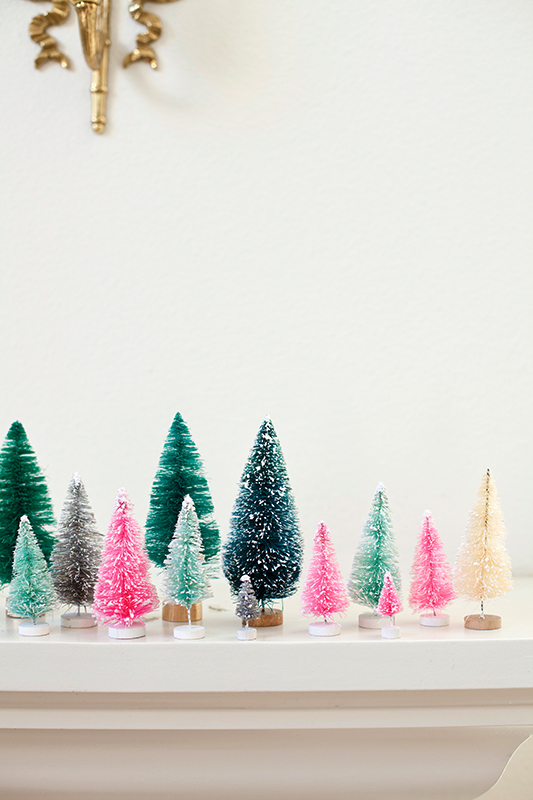 Rainbow Trees
Color is the foundation of this look, so pick your favorites in any color but the traditional ones. Here tiny bottlebrush trees come in an array of pastels. Even the green ones are a twist on the traditional hue.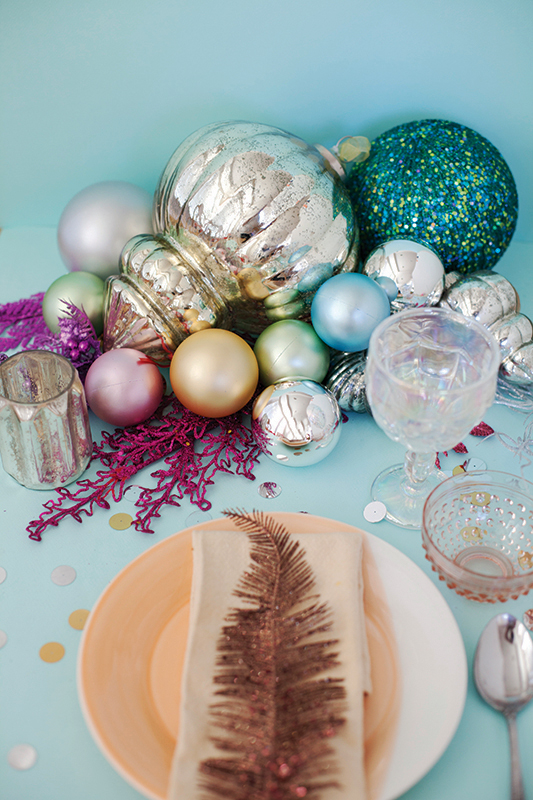 Pretty in Pastel
Your centerpiece should be a treasure trove of shimmery gems. Here an oversized mercury-glass kugel forms the base of a cluster of shiny ornaments in sweet sorbet colors. Tuck in glittering holiday picks to soften the base, and be sure your dinnerware has luster of its own to boast.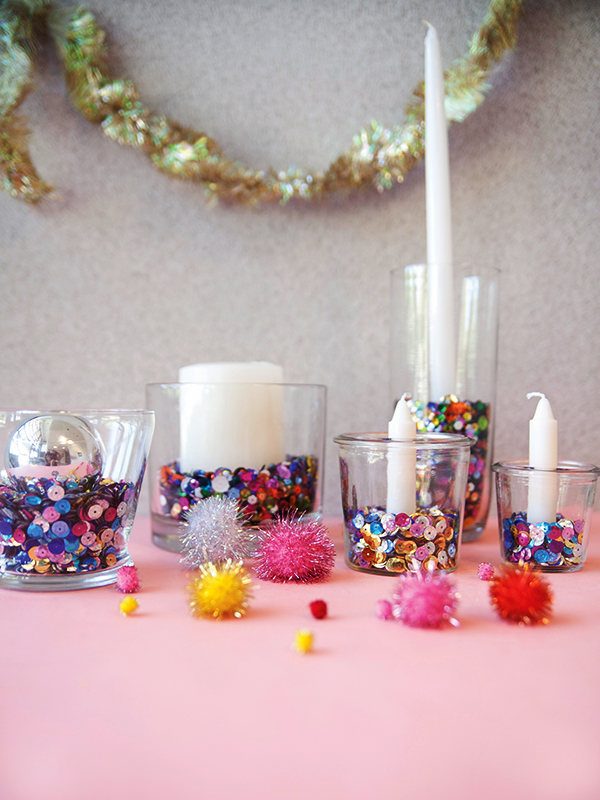 Darling Adornments
Sequins are a fun and easy way to update simple votives into a festive display—no sewing required. Simply fill the base of a glass votive, hurricane or even a clear glass tumbler with a few inches of mixed colored sequins—you can buy them by the bin at most craft stores. You can nestle candles into or atop the sequins, or fill each glass with a shiny ornament for a creative way to display your favorites.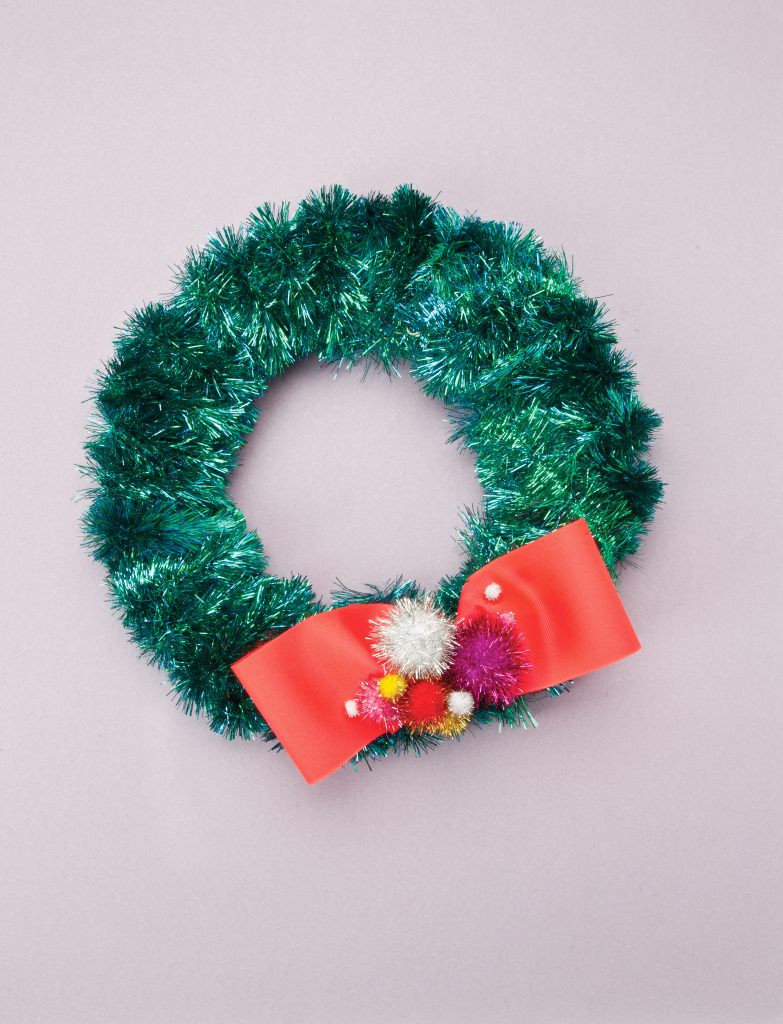 Prize Ring
An iridescent green garland can easily wrap around a wreath form to create holiday dazzle. Just add a contrasting bow and a few flashy pom-poms to complete the fun.