Go Brick or

Go Home
Ideas to keep in mind when choosing the right brick for your home
We worked with Cherokee Brick as our exclusive brick partner for the Springfield Barn home, and we couldn't be happier with their product quality and variety and the company's experience. "We were founded in 1877 in Macon, Georgia, and we source the clay right on our land," says Sonja Tillman, Director of Marketing for Cherokee Brick. "We pride ourselves on making a quality brick that's not only durable but beautiful." Here's what you need to consider when choosing the right fit for your home.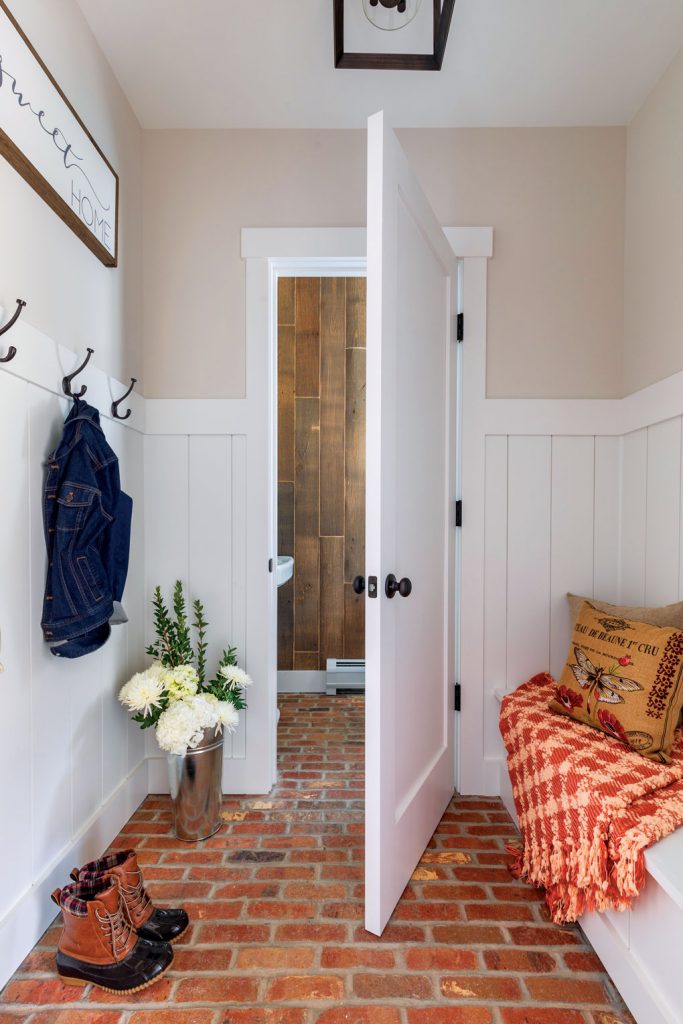 Location.

The most important question to consider in your brick choice is where you're installing it. If you're using it for your exterior, you can use full-sized brick, but if you want to have it as an interior accent wall, you'll need to use thin brick. "We offer over 100 different colors, styles and sizes of brick—not to mention our custom shapes," says Sonja. "All of our colors of brick can be made into a thin brick for all kinds of applications."
Look. Once you know the size of brick you'll need, you can move on to style. "We have a standard brick (found in our Classic Collection), we have an entire line of Handcrafted brick (a new brick that is put through our proprietary process where each piece is tumbled to simulate a used look), and we also have bricks that are coated with sand or smooth," says Sonja.

Color.

If you're unsure of the look you want for your home, you can always search your options by color. Having a general idea of your preference for whites and tans, reds and pinks, or browns and grays will help narrow down the options and help you find your best fit.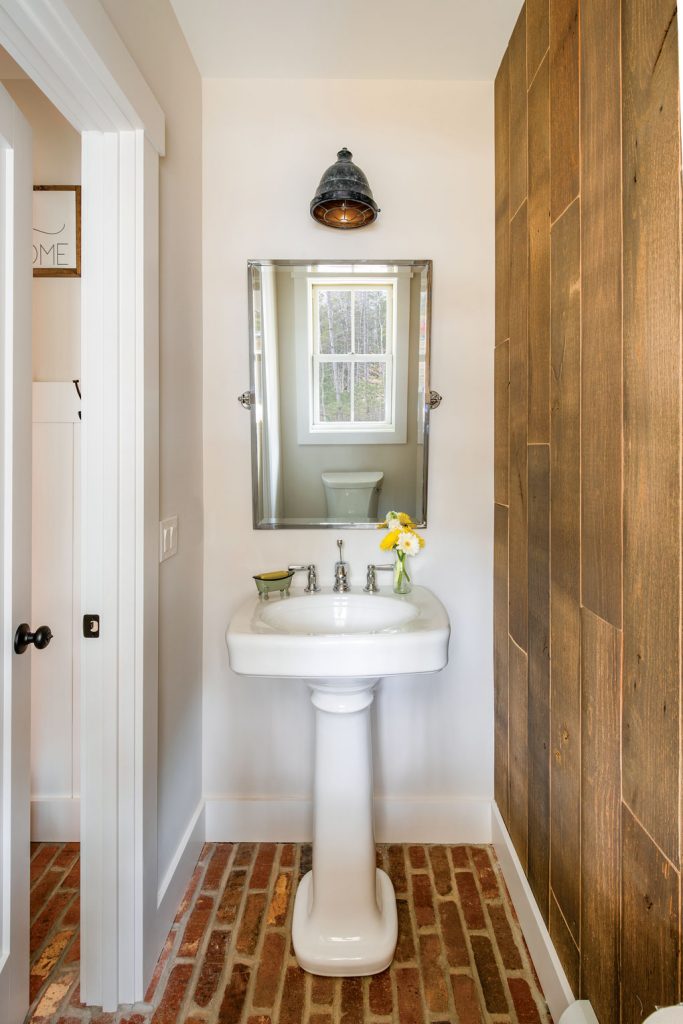 "I love the Cherokee Brick floors in the powder room and mudroom. They infuse so much texture and patina into those spaces that you just can't forget 'em!" says editor jickie torres.
Want more simply beautiful brick ideas? Check out this post on a Mature Garden.
Of course, don't forget to follow us on Instagram, Facebook and Pinterest to get your daily dose of cottage inspiration!