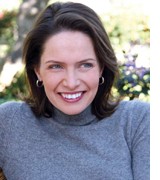 Jacqueline deMontravel is Editorial Director of all the Well Styled Home magazines and editor of Romantic Homes.
She has decades of publishing experience. Formerly the editor of Country magazine, deMontravel held editor positions at Conde Nast's Self magazine and GQ. She has been a contributor with Hearst's Harper's Bazaar. She also worked on the launch of Oxygen Media's Style website, Lucky and Black Book magazine.
She is also the the author is of eight books, including Hers: Design with a Feminine Touch (Clarkson Potter, 2012), Vintage Vavoom: Decorating with One of a Kind Finds (Clarkson Potter, 2008), and The Vintage Table: Personal Treasures and Standout Settings (Clarkson Potter, 2009).
deMontravel renovated her 1950's Cape Cod beach house in East Hampton, New York, and then moved to Laguna Beach in Southern California where she lives with her husband, son and stepdaughter.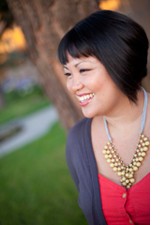 Jickie Torres is Editor of Cottages & Bungalows and has contributed to Romantic Homes and Victorian Homes magazines, as well as many of the specials created by Well Styled Home. She brings with her more than 10 years of writing in the fields of pop culture, art and design for books, magazines and the Web. Her passion for home and interiors is both professional and personal: in her spare time she is an avid crafter and do-it-yourselfer and she can often be found sewing, cooking, and refurbishing or repurposing old furniture and accessories.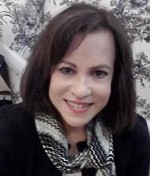 Meryl is executive editor for Romantic Homes and managing editor for Cottages & Bungalows and Victorian Homes.
With 15 years of experience as an editor on national magazines and newspapers, Meryl has been involved in all stages of publishing, from story concept to final approval of pages. She has written extensively on the subject of interior design and has been a featured guest at magazine signings of her work.
In her spare time, Meryl enjoys travel, the arts and all things vintage. To balance her more sedentary pursuits, Meryl has become such an avid student of kickboxing that she now manages the career of her instructor, fitness expert Pierre Pasa.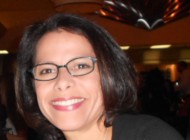 Elena Oh is Art Director for Romantic Homes and Cottage & Bungalows as well as a few specials created by Well Styled Home. She has 20 years of graphic design and illustration experience, was a principal at Saga Creativa, a premier design company in Latin America, and has been recognized by Print Magazine Latin America for her graphic design work. In addition, her illustrations have been featured in numerous art exhibitions and publications. Her new passions are publishing and interior design. She currently is renovating her new home in Austin, Texas. utilizing many of the DIY ideas found in the aforementioned magazines..