Welcome to the 2022 Cottage Christmas Wish List! We'll add goodies to this list all season long so you can shop for your loved ones (and for yourself, of course). Here's to the season of giving!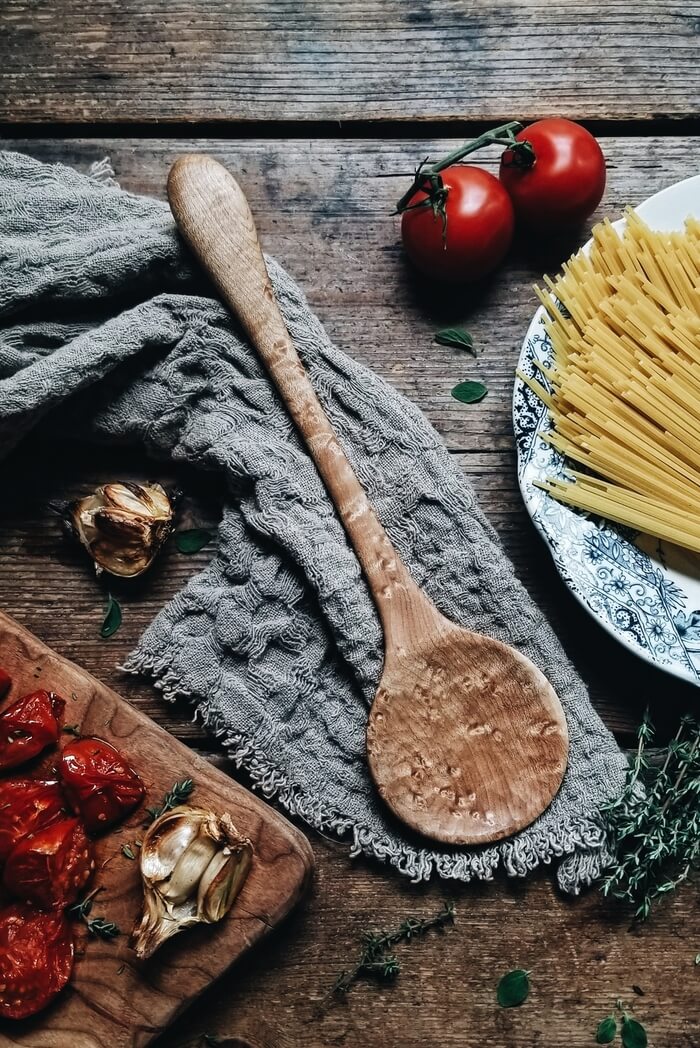 This hand-carved serving spoon features a wide, sweeping dish and a handle that fits the contour of the hand perfectly. Use it for serving lasagna, pasta salad, vegetables or main dishes. Approximately 11.5" long.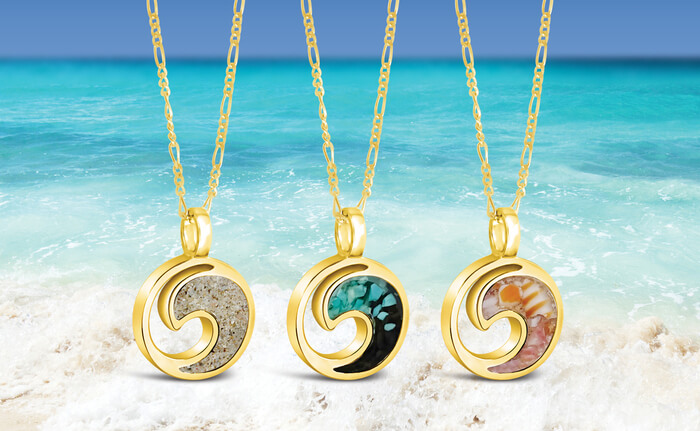 Always keep the shore close with this elegant Wave Necklace, featuring a special gradient technique with turquoise power stones. This piece is handcrafted with your choice of sand or another natural element, layered to a gem-like finish and is available on a 16-20″ adjustable 14k Gold Vermeil Figaro Chain. It's the perfect everyday reminder of your favorite beach travels.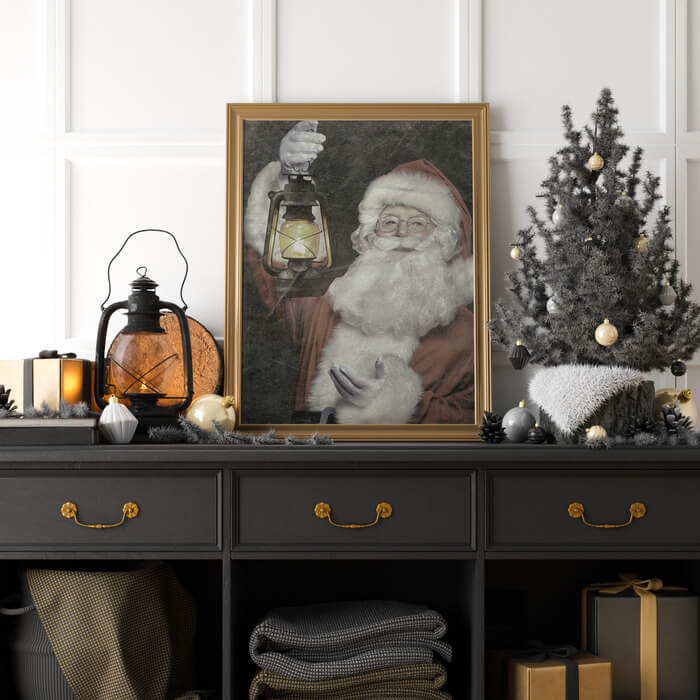 Add a touch of nostalgia to your holiday décor with this gorgeous Old Fashioned Santa Claus canvas art. The vintage design is printed with archival quality, pigment-based inks on premium quality artist-grade canvas fabric. Since it comes unframed and unstretched, you can insert it into your favorite frame or hang it with clips or tacks. Available in four sizes.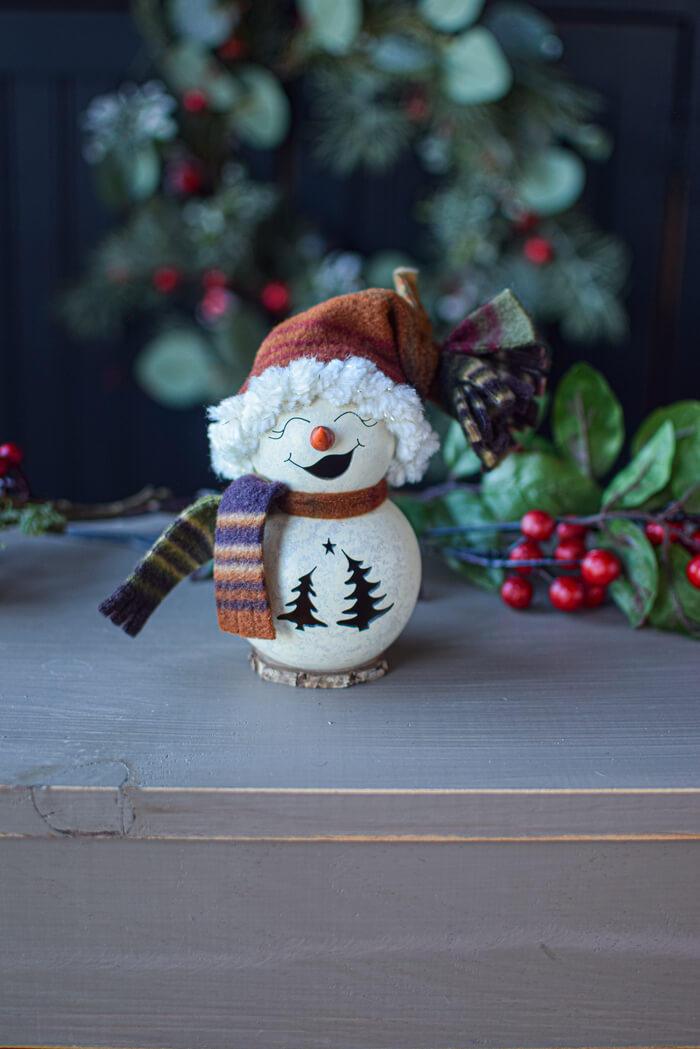 This Tiny Everleigh snow girl is an adorable size (approximately 2 1/2″ in diameter and 5 1/2″ tall), making her the perfect decoration for any space. With her festive colors, warm clothing and tree cut-outs, she is ready for a winter celebration. Since this charming piece was handmade from a real gourd, it'll be a unique addition to your collection of holiday décor. A word of caution –– gourds are highly flammable; do not place a candle in the decoration or set it near open flames.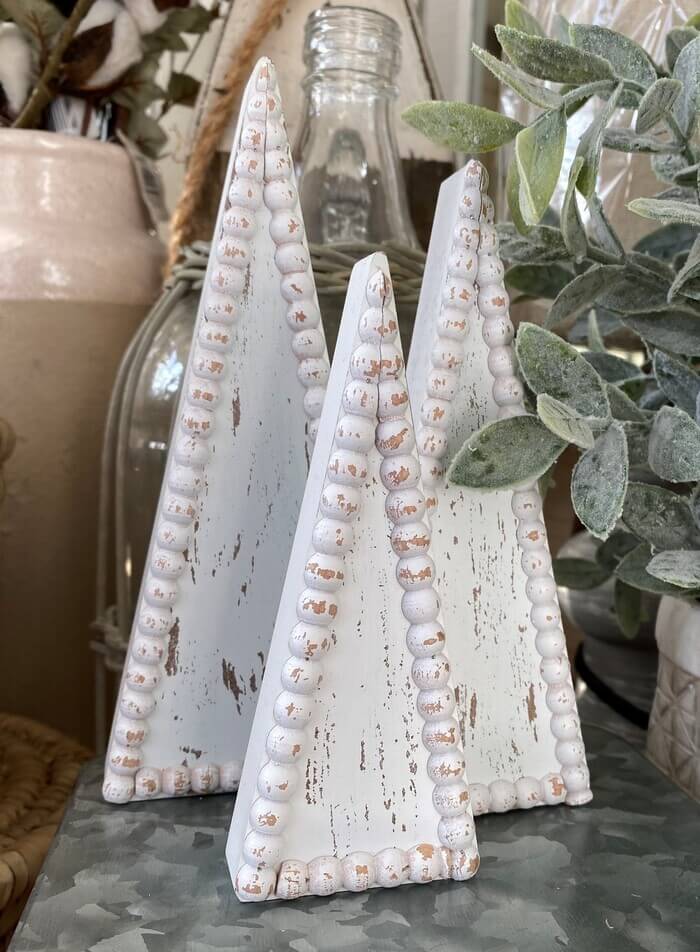 Collins Painting wants to make all your holiday wishes come true! Available in three sizes, their chippy beaded trees will add a rustic touch to your décor. What's more, their holiday collection has over 780 items to choose from, and everything is in stock and shipping now!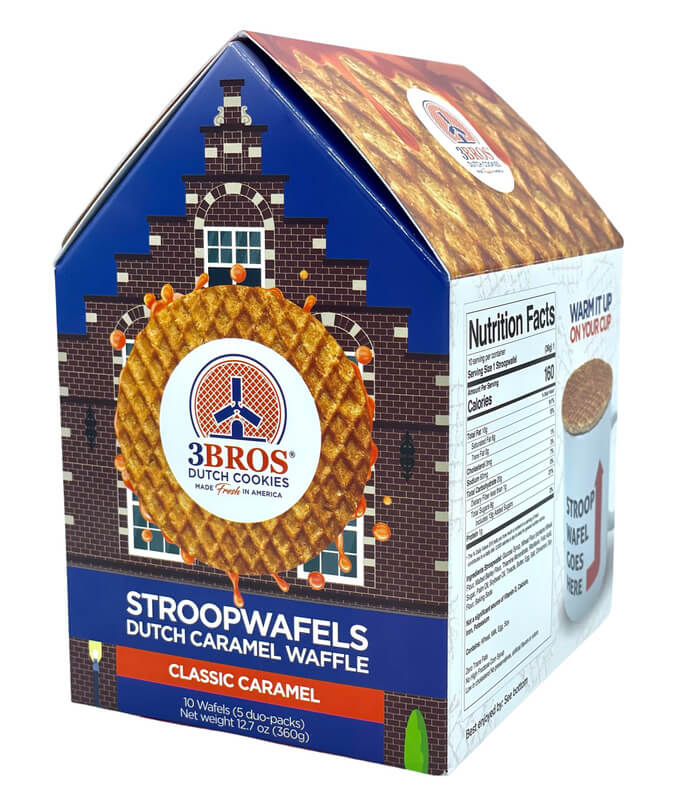 These delicious caramel stroopwafels are packaged in a charming box that looks like an Amsterdam Canal House from the 1600s. There are 5 pouches of 2 stroopwafels each, for a total of 10 cookies. This would make an amazing gift for anyone on your list –– especially those people who are hard to buy for. Want to add an extra flavor to the mix? Check out the stroopwafels that have been dipped in either milk chocolate or dark chocolate.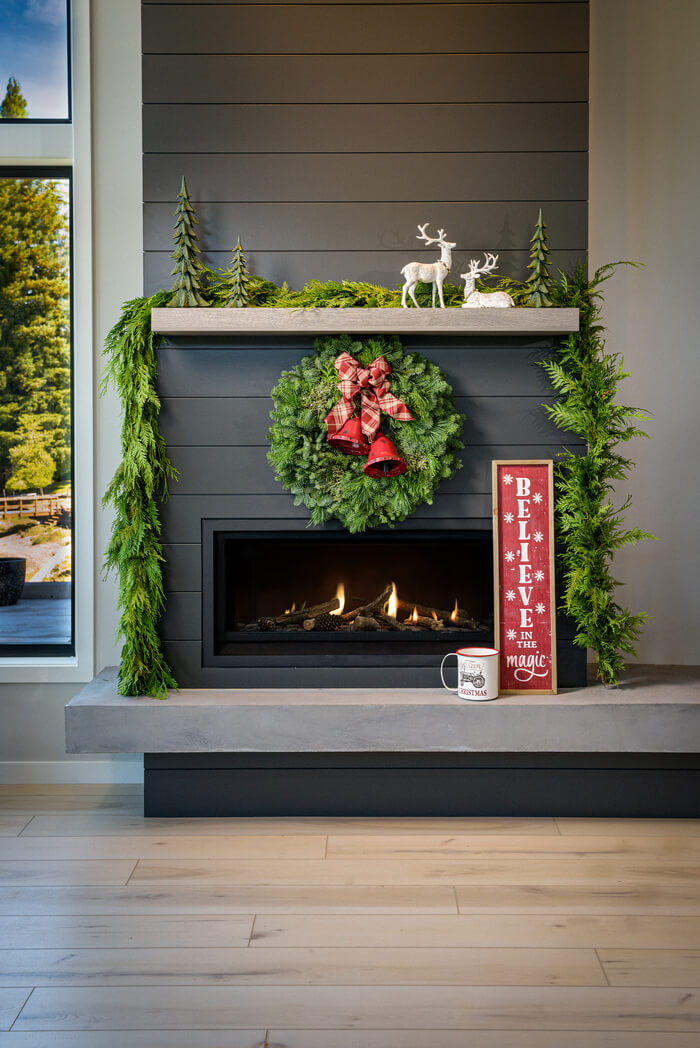 Welcome visitors to your home with a Red Bells Wreath. Available in 26″ and 32″ sizes, this charming décor has a mix of fresh and lush noble fir, incense cedar, juniper and white pine. Plus, it has a striking red and tan bow that is hand-tied like no other. We love the working metal bells –– especially since you can use them as part of your holiday decorating for years to come.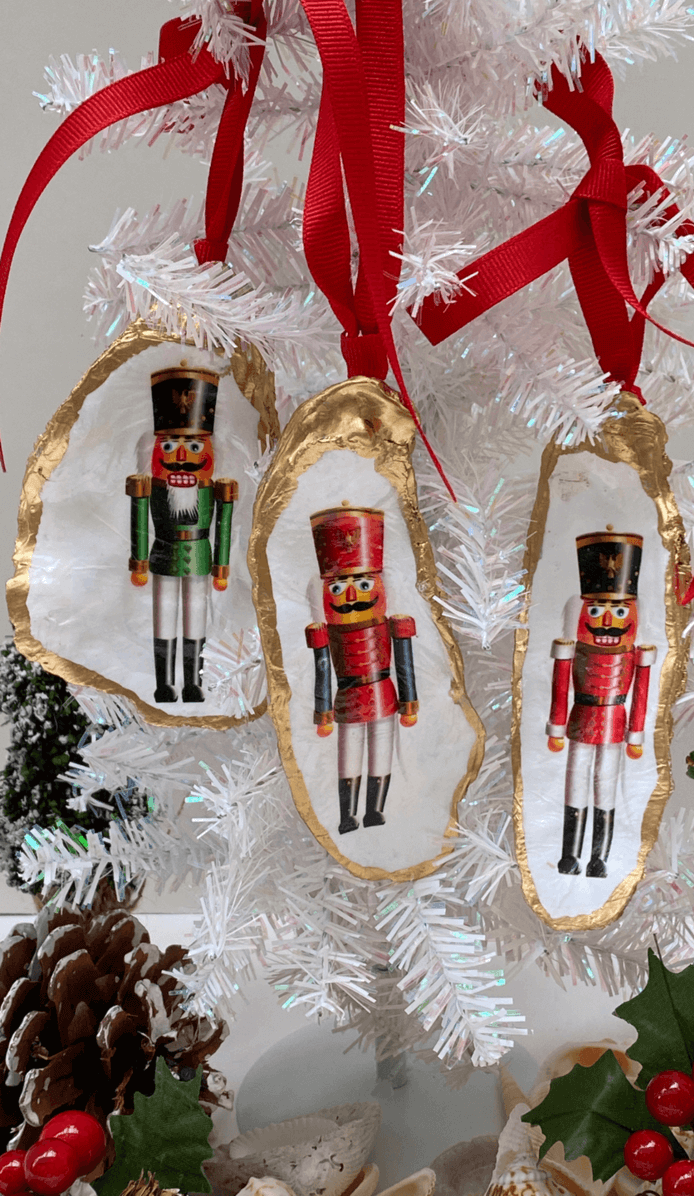 Handcrafted from natural oyster shells, these one-of-a-kind ornaments feature classic nutcracker art. The colors of the jacket include red, blue, green and black and may vary from ornament to ornament. They make great decorations for your mantel, embellishments for your wine bottles, bookmarks for your favorite novels and gifts for anyone who loves the beach.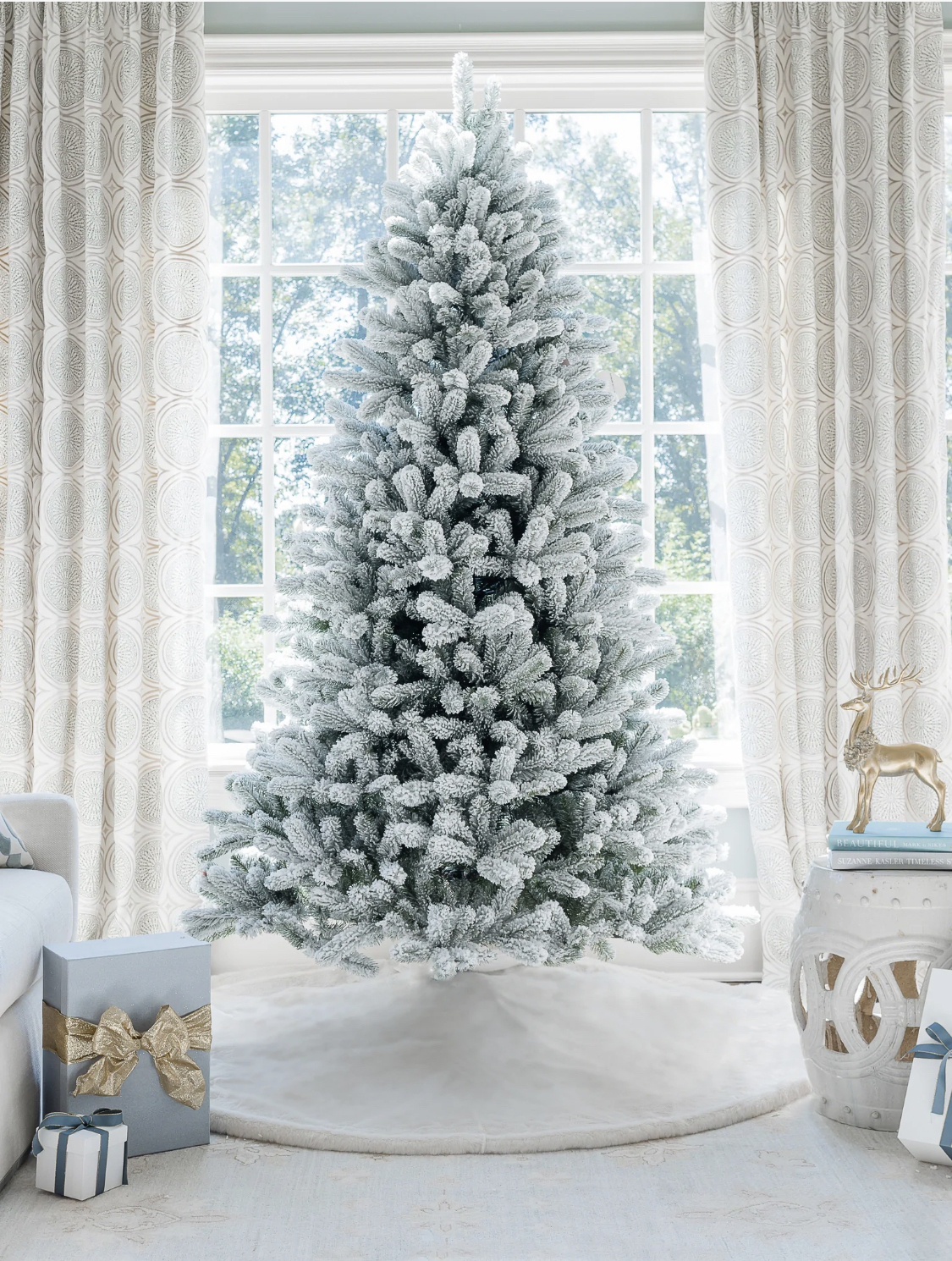 Create a striking and grandiose presence in your home this holiday season with the King Flock Full Christmas Tree. With heavily flocked tips, you can enjoy the look of freshly fallen snow adorning each branch of your tree. It comes pre-lit with 800 thoughtfully-placed bulbs of warm white LED lights that add splendor to this regal design.
Now that you've seen our Cottage Christmas Wish List, check out some other fun holiday articles, such as "Traditional Christmas Baking" and "How to Make a Mini Stocking Christmas Advent Garland."