There is something magical about annual Christmas baking. The air is changing and memories are being made each day leading up to the main event. Whether you're baking for your family or preparing them for friends and neighbors here are some fun new recipe options. The thought dawned on me, as I was eating a friend's specialty holiday cookies, that I don't have a "signature sweet." Going forward I'd like to pick a particular recipe and have it be MY Christmas baking specialty. Here's to new traditions, a yummy smelling house and seasonal sweets, Merry Christmas!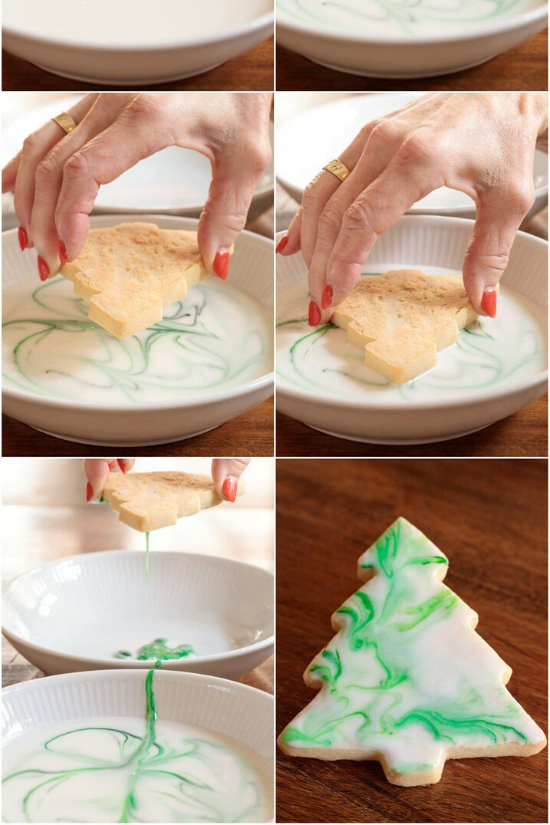 These cookies look like a fancy, edible, green carrara marble! All prepared with an easy to follow tutorial, we love these Swirled Shortbread Christmas Tree Cookies.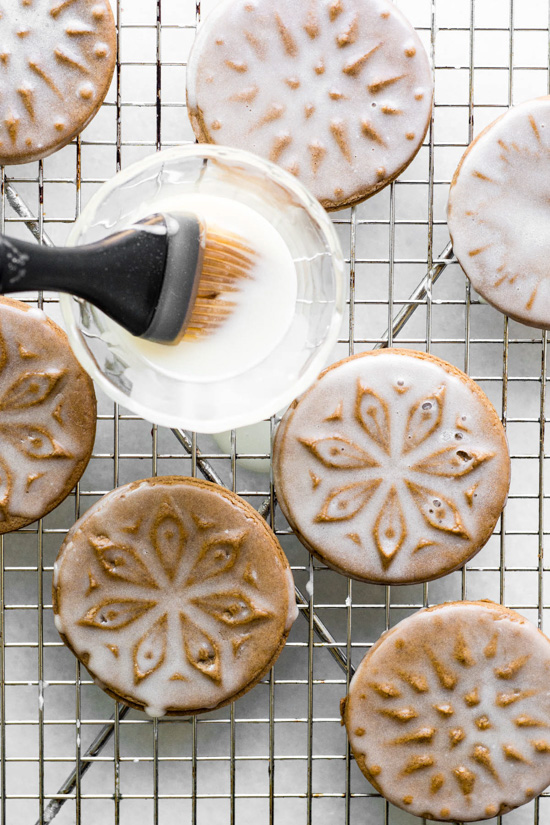 I'm a sucker for beauty and I just want to hang these cookies on my tree and place them all around the house. Whip out your cookie stamps and get glazing, I bet these are pretty delicious.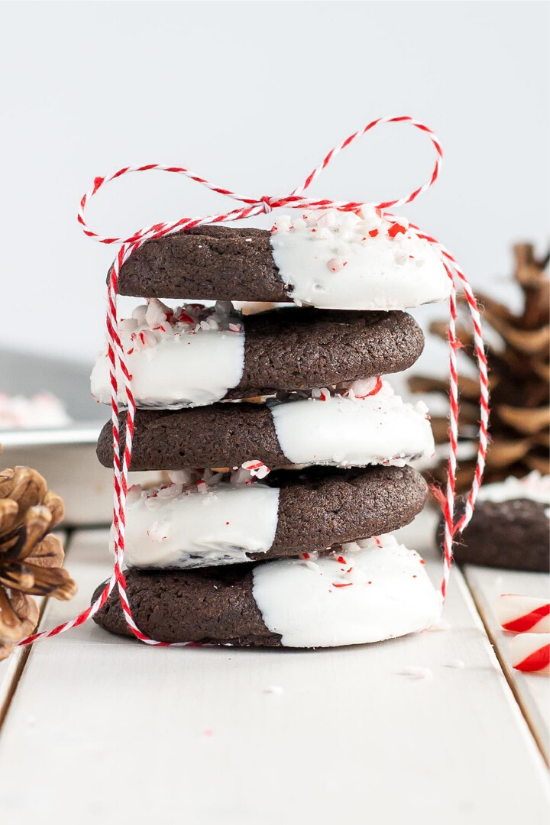 I wait every year for the Peppermint Jojo's to return to Trader Joe's and when they arrive I buy WAY too many boxes. There have been years past when they've run out and when seasonal items are gone, they're gone. Such heartbreak. SO, I found a DIY replacement that just may fit the bill and these are homemade which is always better, in my opinion.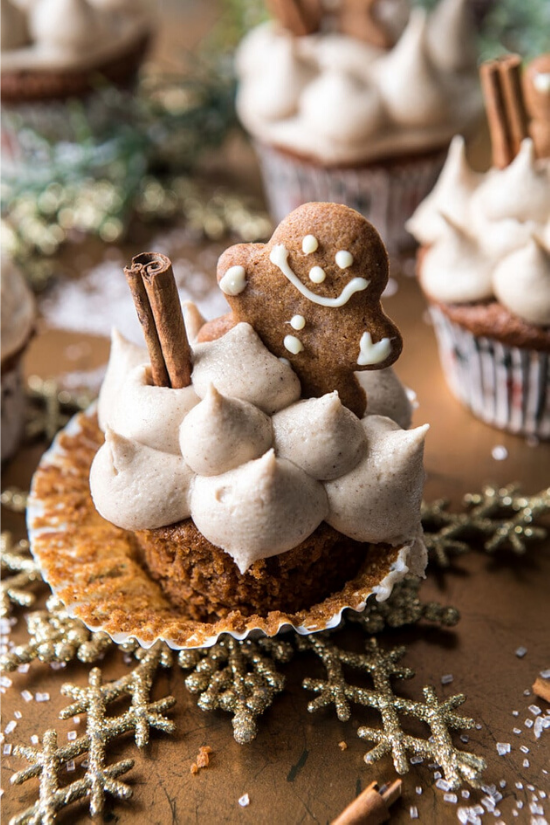 These cupcakes would make such a festive treat for little ones and grownups alike. A gingerbread man and his cinnamon walking still out for a snowy cupcake stroll, get outta here with all that cuteness!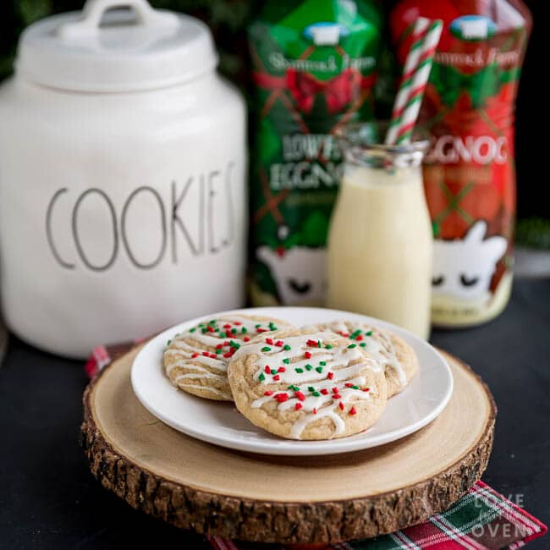 Eggnog is another seasonal favorite in our house and I knew I could find something fun to pour it in besides fun festive cocktails. I love the spices in eggnog and think these cookies would be a great shift from the classic sugar cookie with just a little something EXTRA.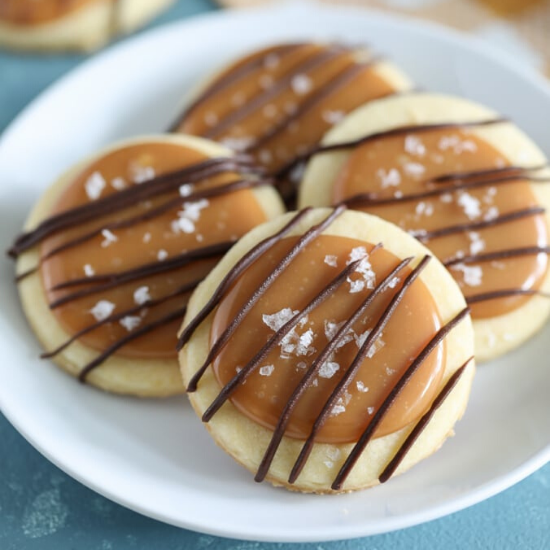 The sweet and the salty combination is obviously the 6th love language. These shortbread salted caramels look like heaven!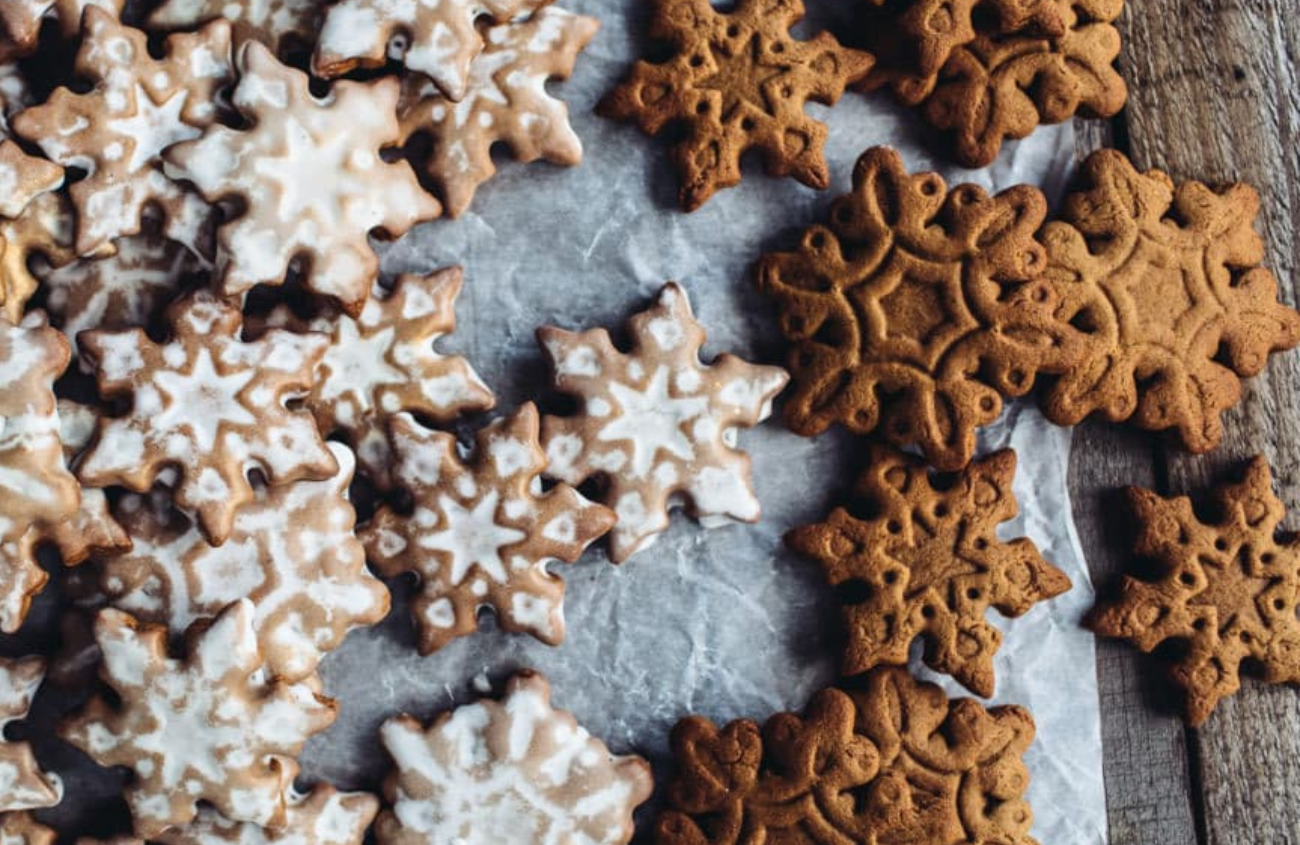 How lovely are these lemon and cardamom gingerbread cookies? These are another one I'd love to decorate the house with. The lemon and cardamom also has us intrigued. 
Want more Christmas Baking ideas? Check out this post on Getting Neighborly with Christmas Cookies. 
Of course, don't forget to follow us on Instagram, Facebook and Pinterest to get your daily dose of cottage inspiration!