Peas, radish, strawberries, ramps and grapefruit! Artichokes, asparagus and avocados! In the spring nature bursts with color that not only come from beautiful flowers that start to rear their heads, but also gorgeous produce that signals that we're out of the squash and broccoli of winter, and ready for tender, delicate and delicious crops of spring. If you're looking for lighter fare to cook from home, make a beautiful spring salad that make the most of springtime bounty.
Mixed Green & Tossed Herb Salad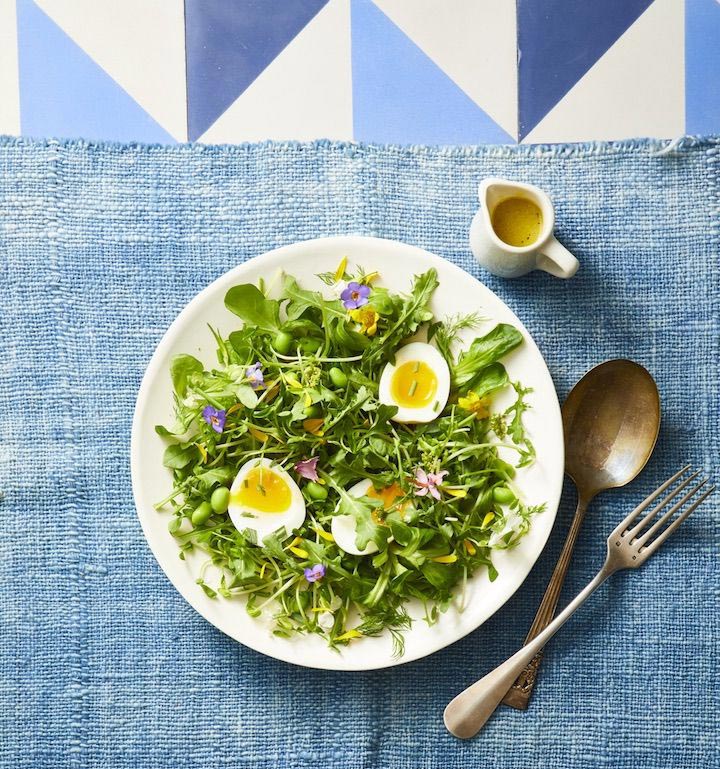 If you've ever had micro greens, then you know the flavor explosion that happens when you eat young greens while their tender and small. This mixed green and tossed herb salad taps into that vibrant flavor by using the season's early picked lettuces like bibb or arugula and pairs them with young herbs like tarragon, dill and mint while they're soft and delicate. Add shelled edamame and medium boiled eggs and you've got a protein packed lunch spring salad that pretty and delicious.
Related Reading: Recipes Using Pantry Staples
Spring Cobb Salad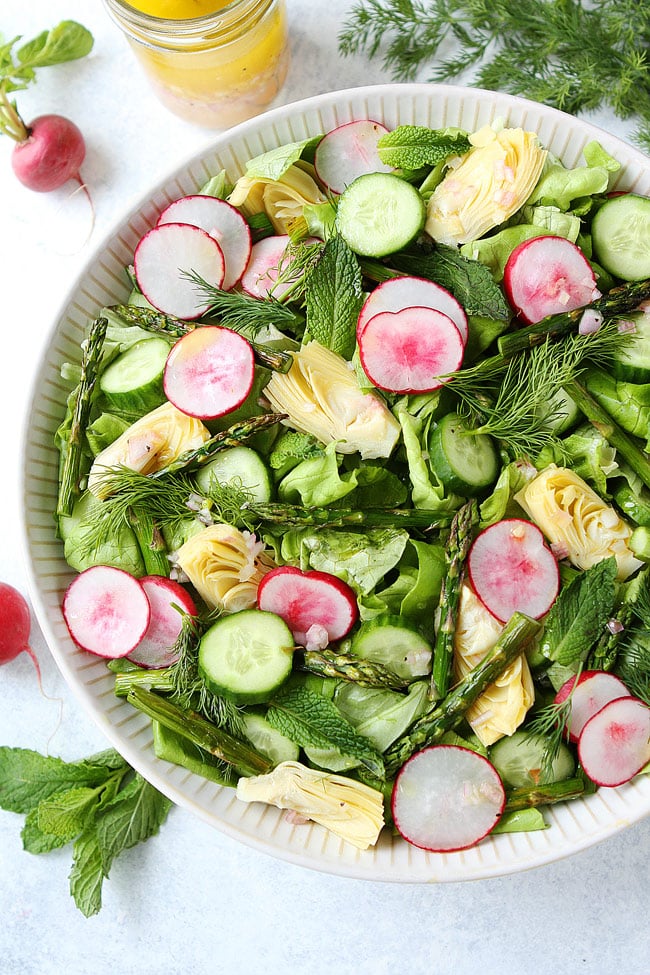 Maria Lichty always comes up with recipe that produce a feast for the eyes. I love her fresh take on a classic Cobb salad which packs the season's best harvest (asparagus, artichokes and radish) with fresh dill and mint for a bright satisfying spring salad.
Tangy Spring Salad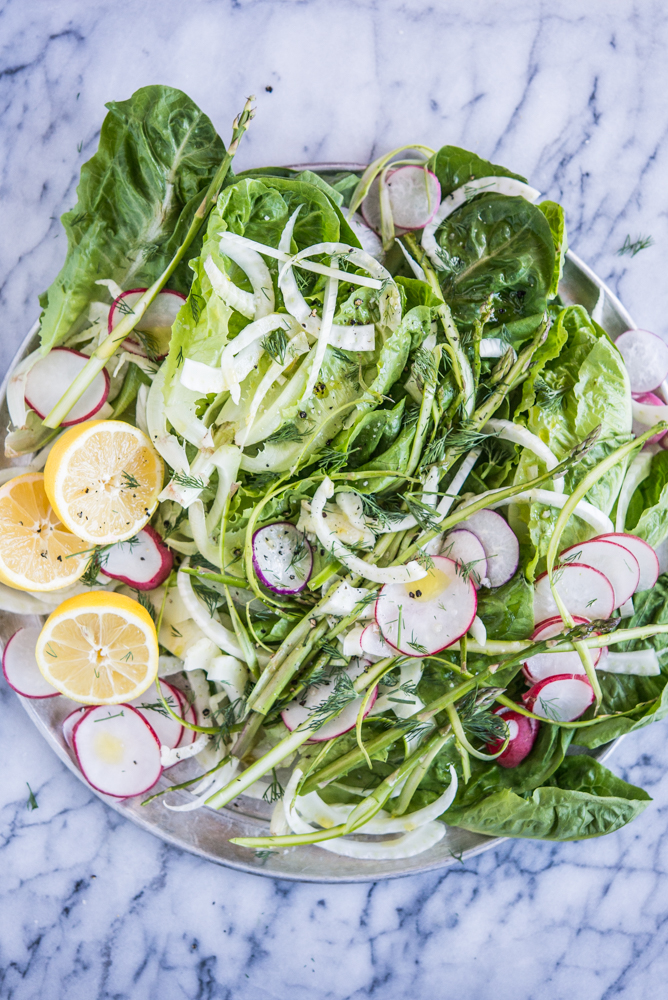 Bibb Lettuce, lemon and fennel? Yes please! I first found this recipe for a tangy spring salad by Cassie Jay Garcia of Fed & Fit on a hunt for ways to use the first fresh crisp fennel of the season last year and it's been on satisfying rotation ever since. I love the thinly sliced fennel and shaved asparagus mix which makes the salad taste even more crisp.
Spring Salad With Barley & Lemon Chive Vinaigrette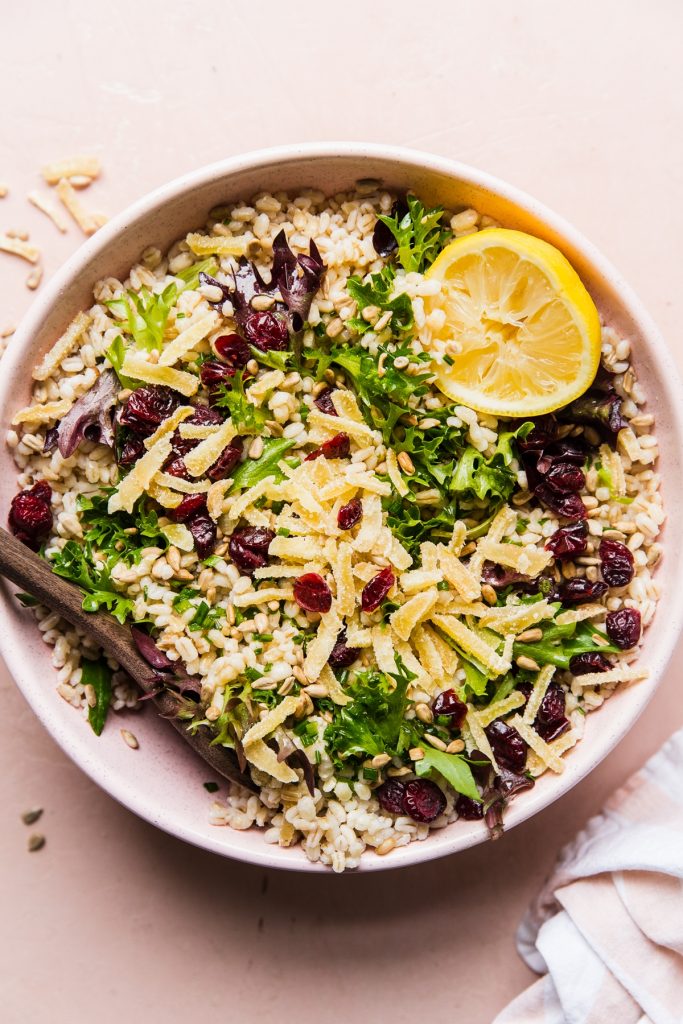 Gosh I love a spring salad with grains in it. It's a surefire to take a spring salad from light lunch to a satisfying dinner option. This Spring Salad With Barley & Lemon Chive Vinaigrette as the name implies offers some out-of-the-ordinary ingredients that make it fun and unique plus the chive vinaigrette is probably going to be your next go-to salad dressing.
Spring Greens and Peas with Ricotta and Preserved Lemon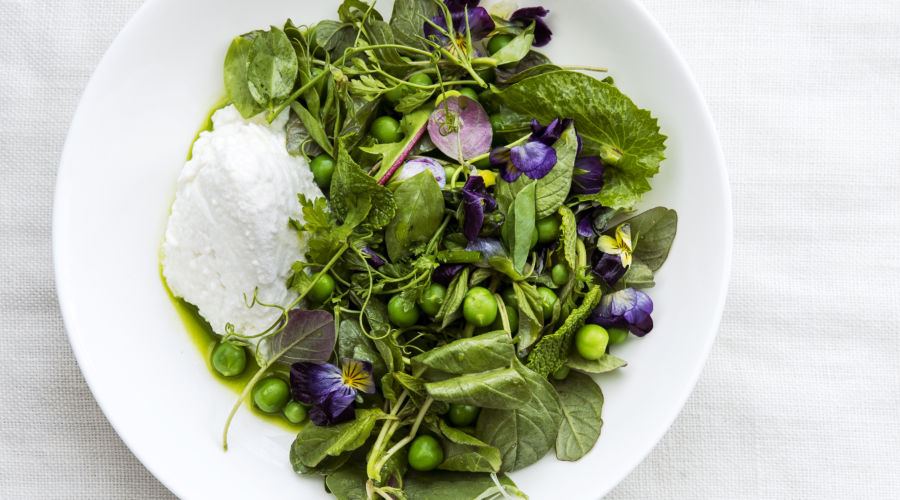 This one from Sunset is one of my go-tos for serving guests. And well, if you're eating solo, it's a special lunch for one you should treat yourself to! San Francisco cookbook author and teacher Michelle McKenzieFresh uses ricotta to add a wonderful buttery texture while peas (I try to use english peas when I can) fava beans and pea shoots add to the show.
Poached Chicken Salad with Lentils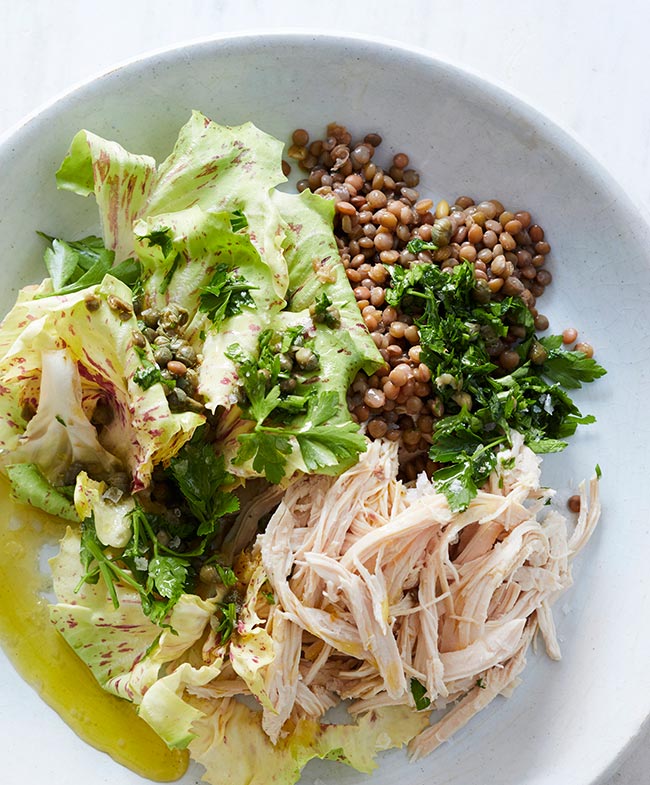 This poached chicken spring salad recipe by Frances Boswell of Kitchen Repertoire is a great endlessly adaptable recipe. Since the ingredients list is delightfully short so it's simple to make, but I've used store-bought rotisserie chicken when I want food fast and it's as delicious.
Composed Mediterranean Salad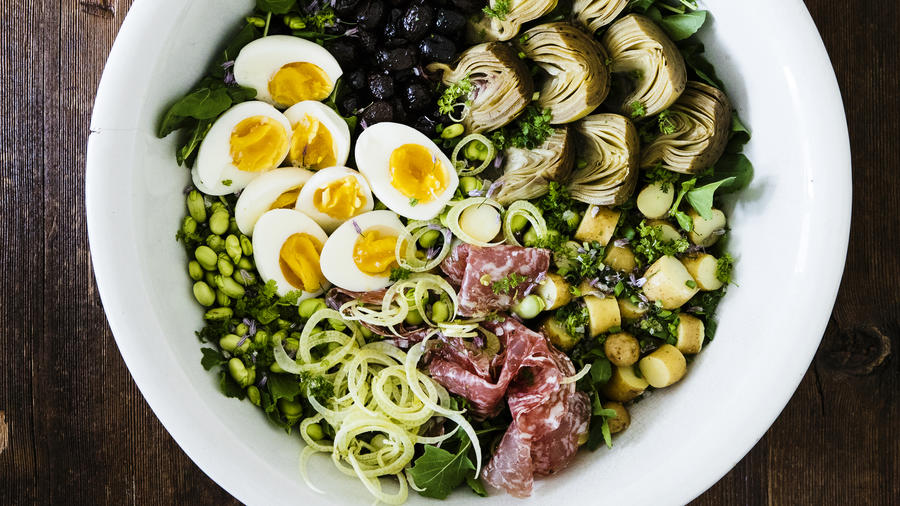 If you're looking for a true showcase spring salads this Mediterranean inspired salad by Michelle McKenzie is it. Boiled new potatoes, salami, jammy eggs and artichokes steal the show, but there's so much in this salad to appreciate. And it makes for great leftovers, too.
Looking for more salad recipes? What about these 12 must-make summer salads? 
Of course, don't forget to follow us on Instagram, Facebook and Pinterest to get your daily dose of cottage inspiration!