Crocheted & Lace Doilies
This frill from the Victorian era is making a comeback. As unique and varied as a snowflake, vintage doilies are truly one-of-a-kind and a tasteful way to add an heirloom look to any table. They can be found at most garage sales, thrift stores and flea markets for a few dollars.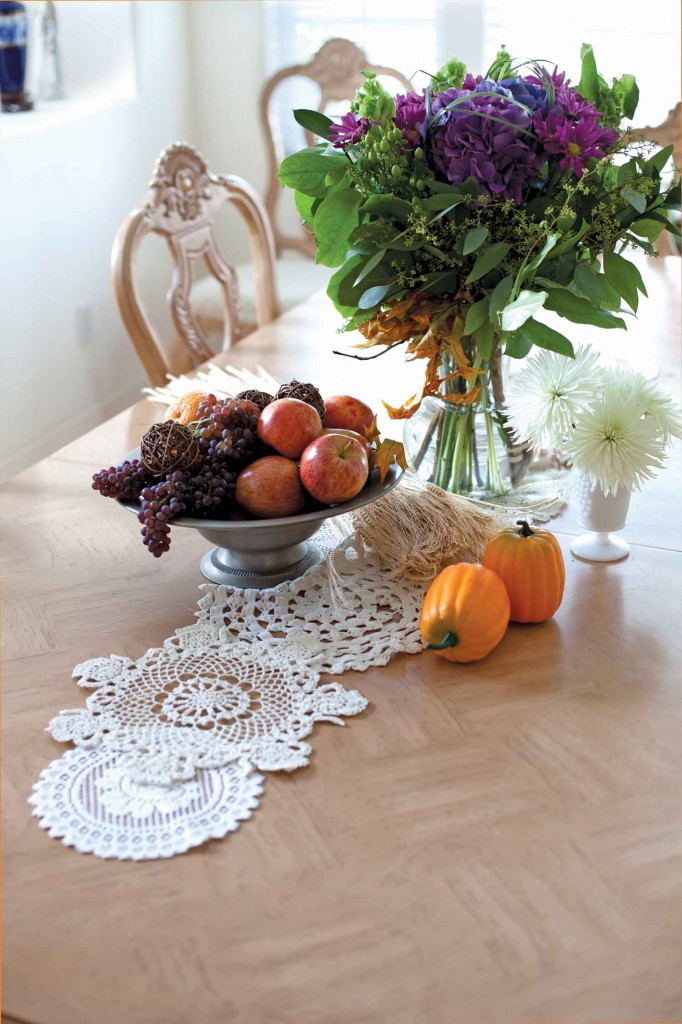 For special occasions: Use them individually as part of a centerpiece, overlap a string of them together to make a lace table runner or drape them over chairbacks for a frilly semi-slipcovered look.
Everyday use: Use larger doilies as placemats or as a textile to line a break basket. For a fun project, tack a doily onto a corkboard or frame to hang jewelry or post memos.  
Compotes
Found in a variety of materials, shapes and color, compotes make a thoughtful centerpiece for a formal event.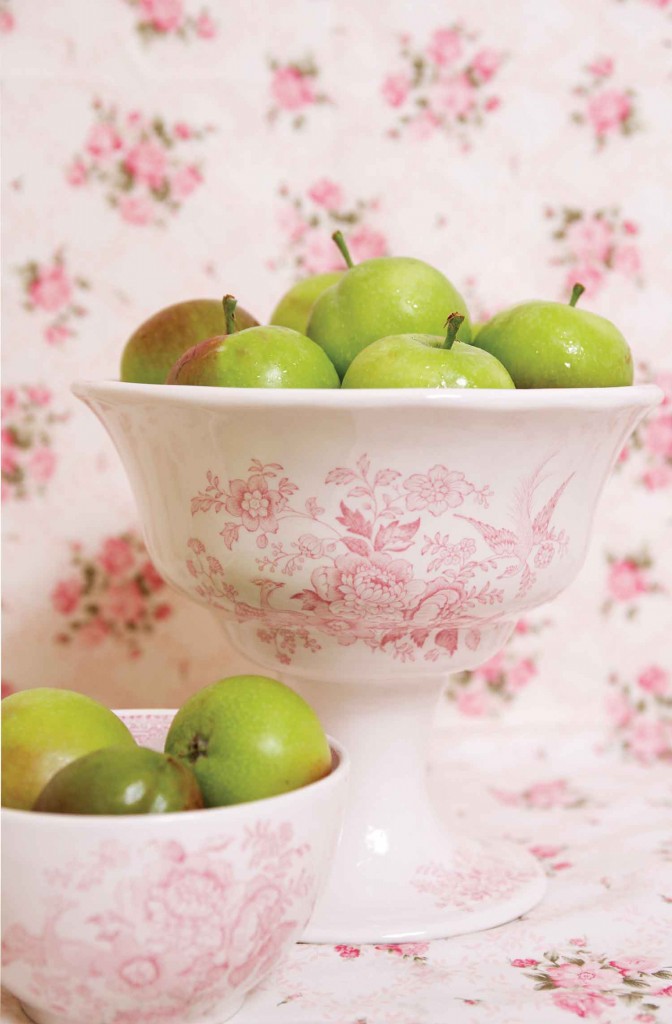 For special occasions: Cluster a collection of compotes in various heights for a bountiful display of fruits and flowers. Or substitute small pillar candles or tea lights for a glowing arrangement.
Everyday use: Keep a compote on the kitchen table as a fruit bowl. In the bathroom, use a compote to hold a few hand towels for a decorative touch.
Mason Jars
Inexpensive and easy to find, Mason jars are available in a wide range of sizes and colors.

For special occasions: Assemble a row of small bouquets in Mason jars for a centerpiece with a country chic feel. Or fill them with glass beads, gold buttons or green lentils and a candlestick for a colorful, textural touch.
Everyday use: Keep them on the kitchen counter filled with silverware for a casual flatware caddy. Or ditch the Tupperware and pack your lunch in a jar!