Whether you are renovating the kitchen in your historic home or simply looking to add period appeal to your kitchen, retro kitchen appliances are one of the biggest ways to influence the final look of your project. Afterall, these big-ticket items take up the most visual real estate (next to your cabinets) and there's no faster way to interrupt the nostalgic vibe of your newly restored space than with a glaringly out-of-date appliance.
At Cottages & Bungalows, we love to curate and share our favorite finds from across the web with you. Some of the products you'll see on this page are affiliate links, which means that if you click through and make a purchase, C&B will earn a small commission at no extra cost to you!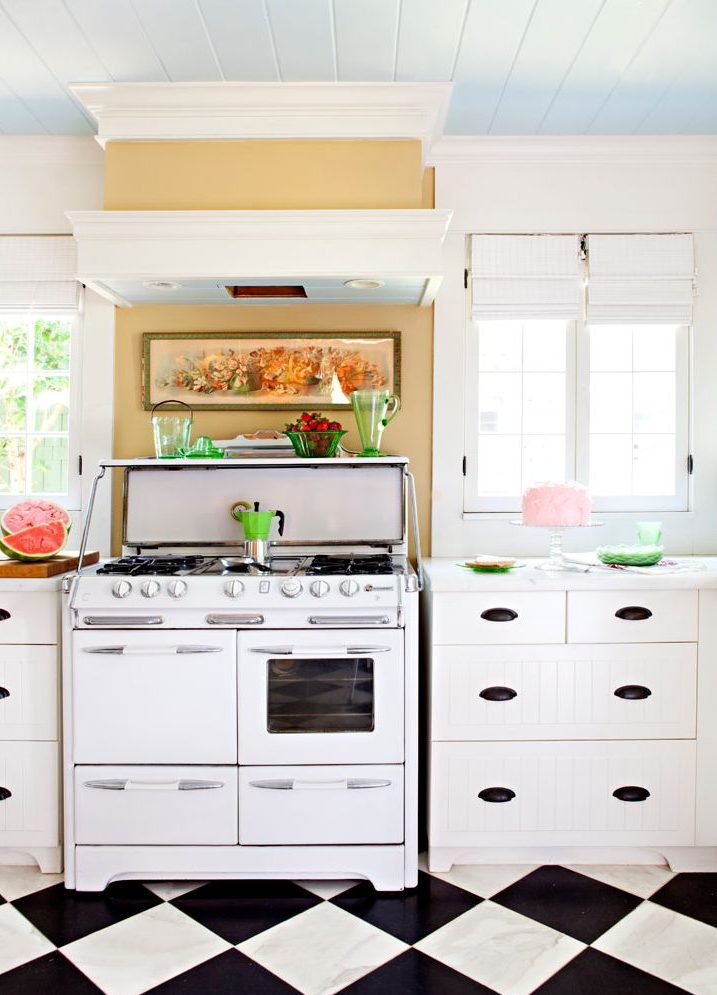 ---
Also Read: These Retro Kitchen Appliances are Peachy Keen
---
It's hard to beat the charm of an authentic refurbished antique or vintage oven, too—if you can get your hands on one. They can be pricey and a bit smaller than what you might be used to with modern appliances—but companies like antiquestoveheaven.com do beautiful work and restore old appliances to their original glory and often with more cooking power.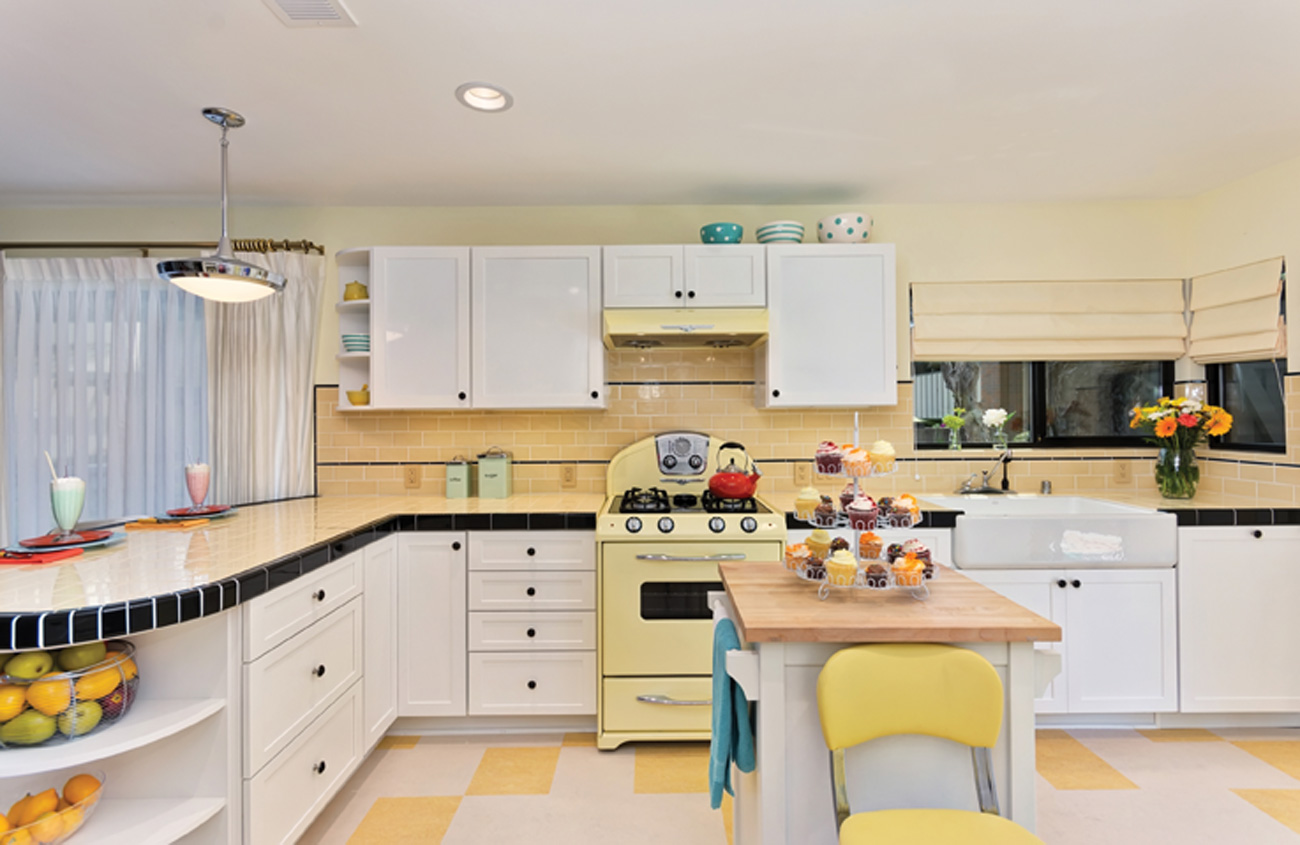 But if you're in the market for a way to preserve the look while keeping the modern-day amenities and ease of use of a new fridge, fear not. We've rounded up 15 of our faves that come in a variety of colors and configurations. These retro kitchen appliances offer the form and the function!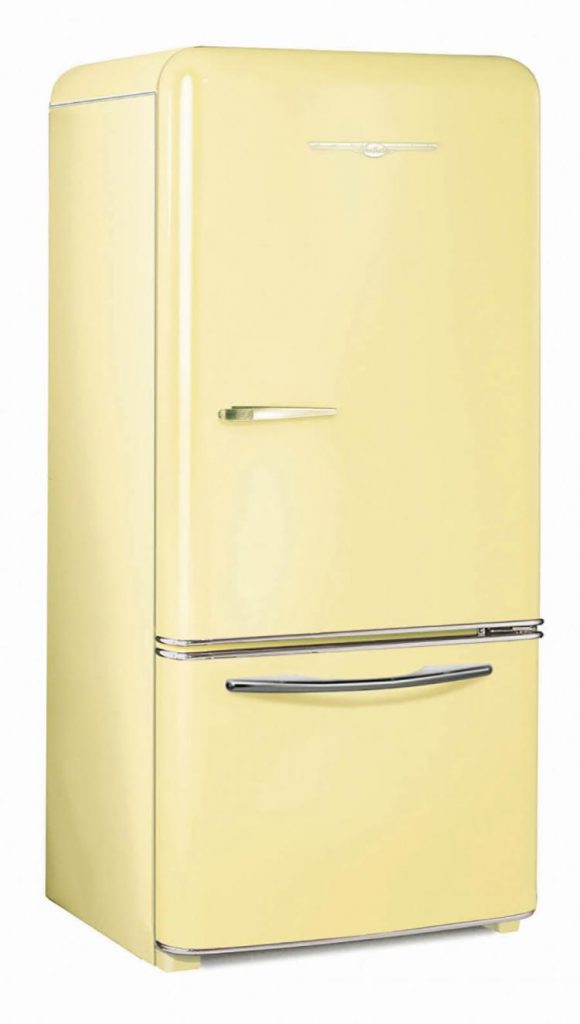 The Model 1950  by Northstar offers 18.5 cubic feet of space and a bottom freezer. It's energy star rated and comes with optional ice maker and even a draft beer system! One of the best vintage looking pieces out there!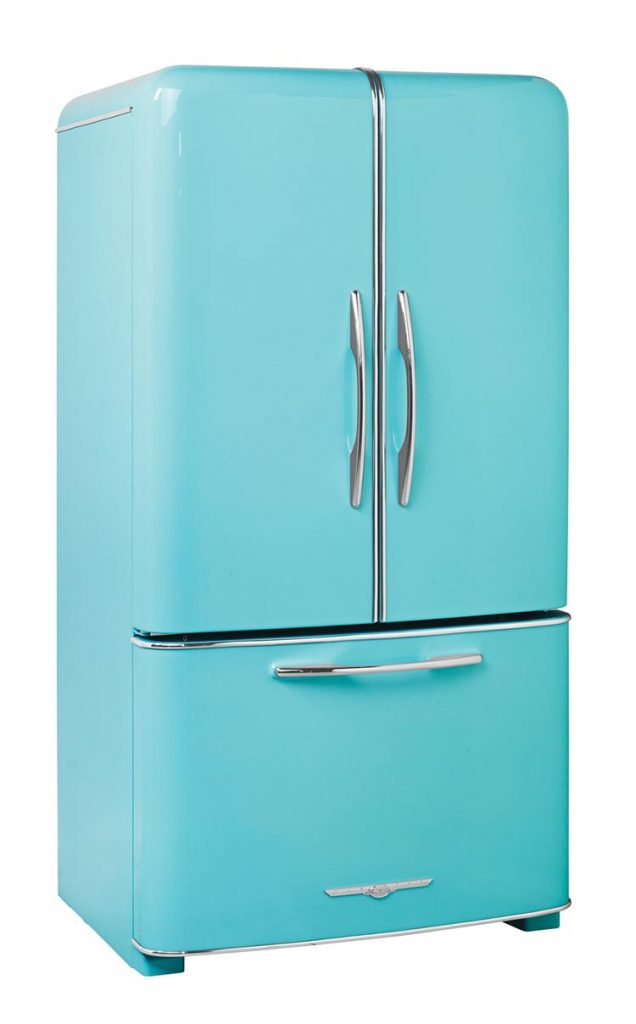 Northstar's Model 1958/1959 touts the same customization options in a modern French-door style. A retro looking refrigerator at its best!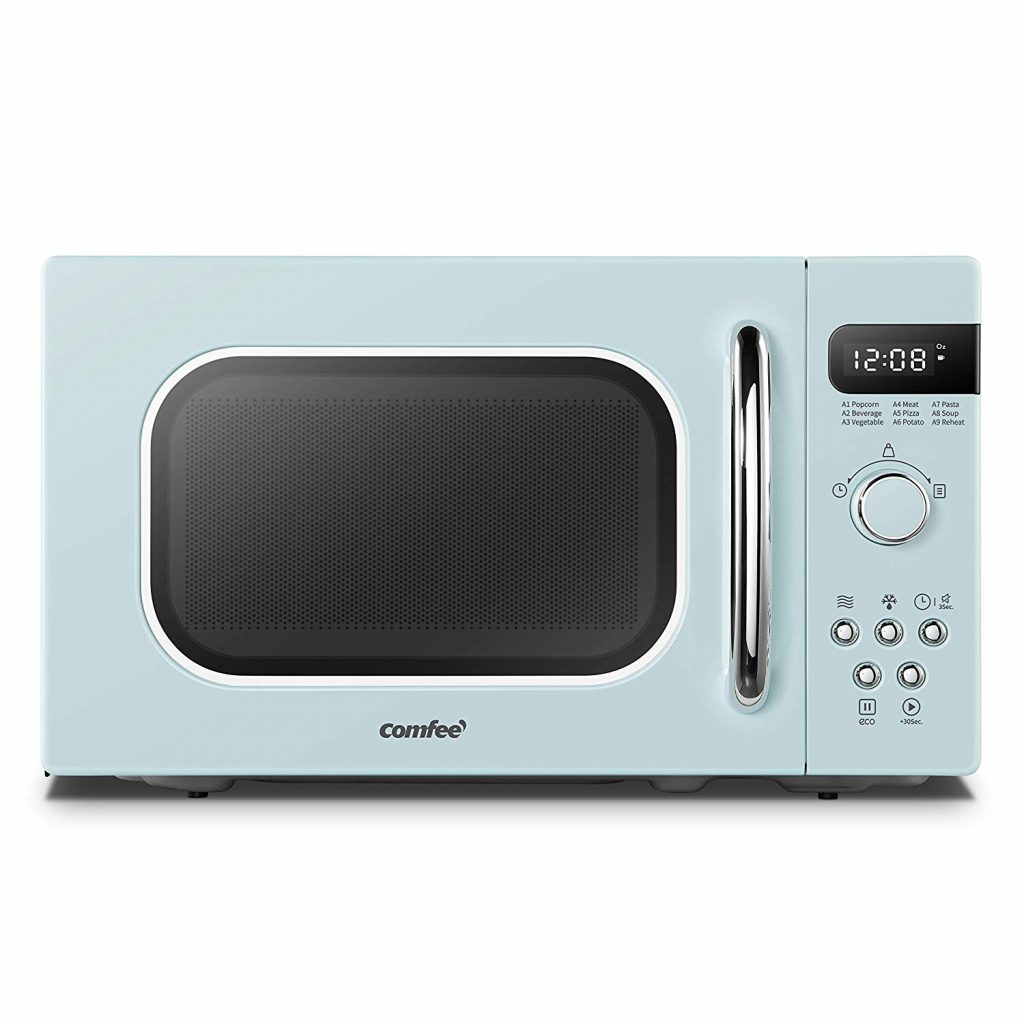 The microwave should not be overlooked. This model by Comfee' is the perfect way to finish off the look.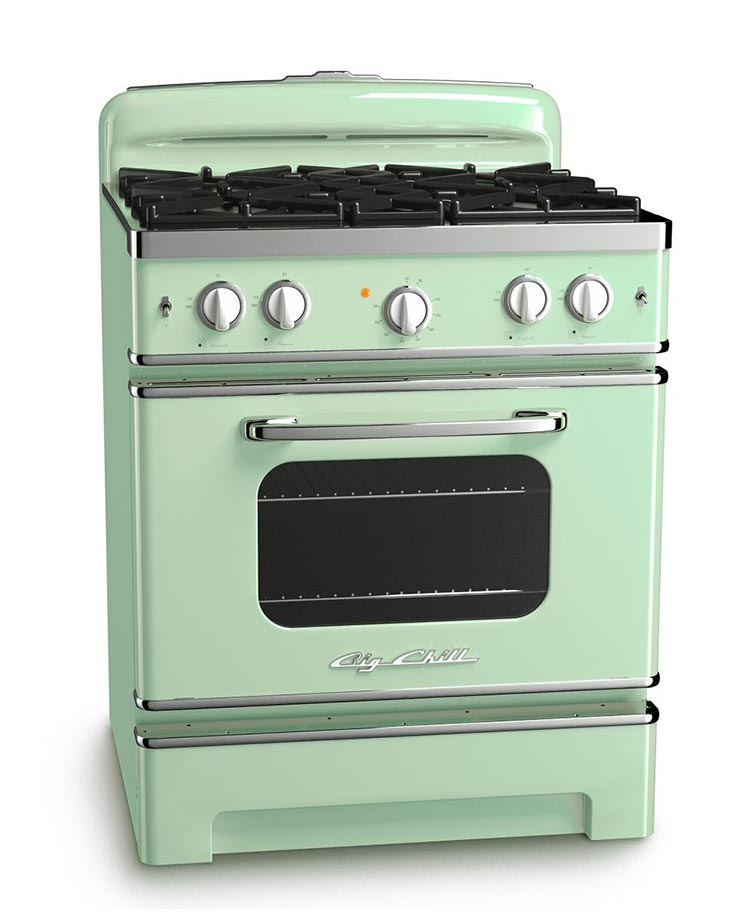 Big Chill's retro stove comes in both 30- and 36-inch sizes as well as gas or electric range options.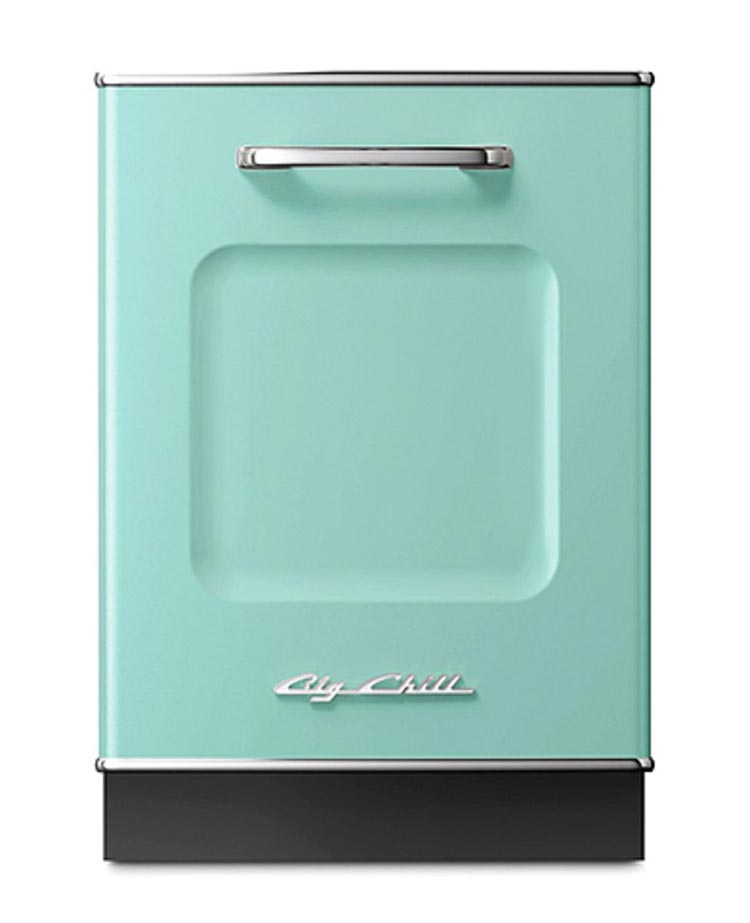 Can't forget one of the best modern inventions: the dishwasher. Big Chill's retro dishwasher comes in 9 color options including jadeite green, turquoise and pink lemonade.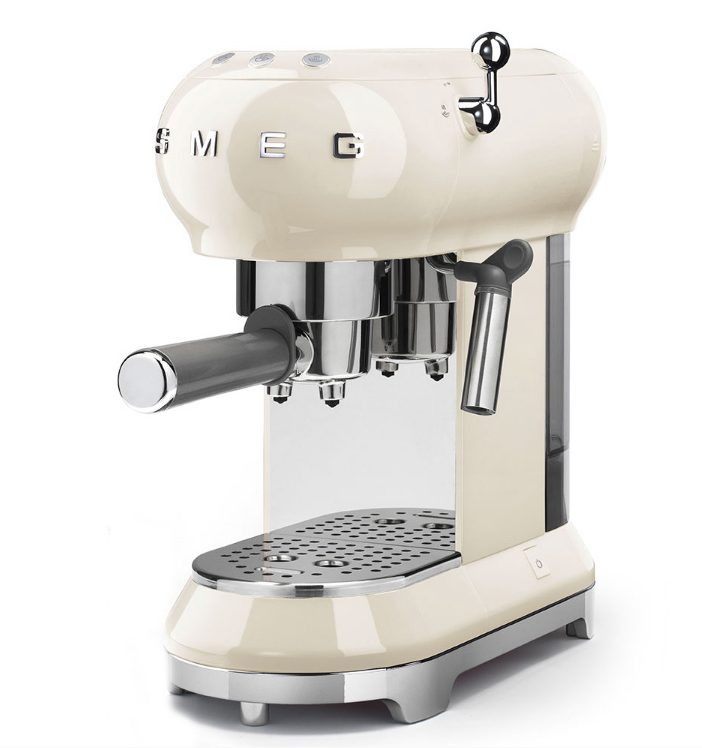 Step back in time when you make your morning brew with Smeg's espresso machine.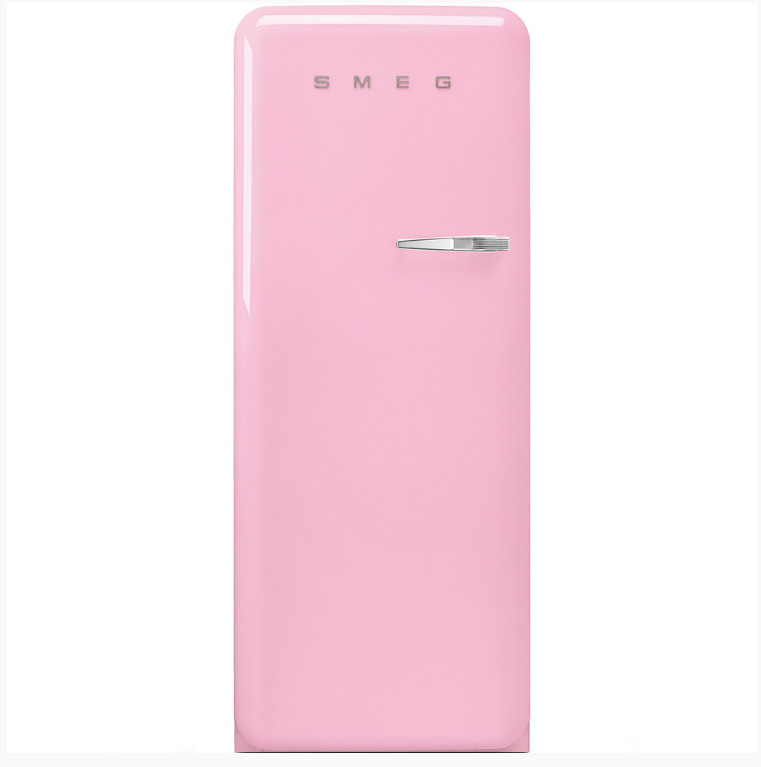 It just doesn't get any more fun than Smeg's retro refrigerator line. The narrow profile is perfect for a small cottage kitchen or guesthouse.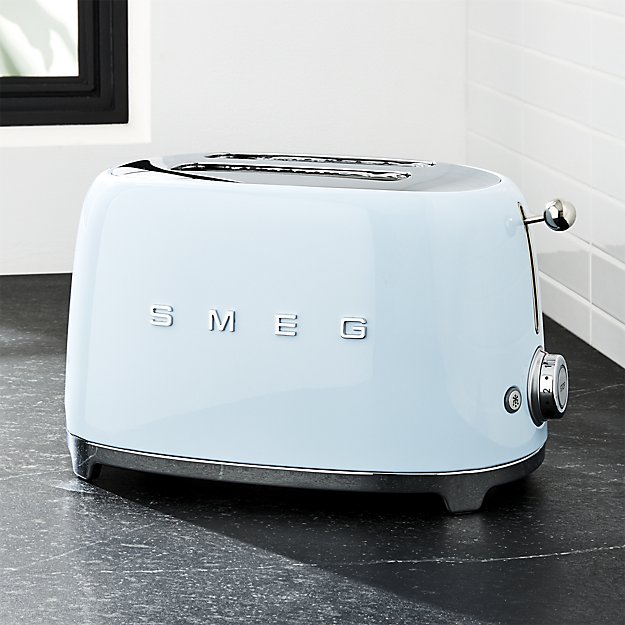 Your toaster can pop more than just your bread—this powder blue model adds period pop and panache.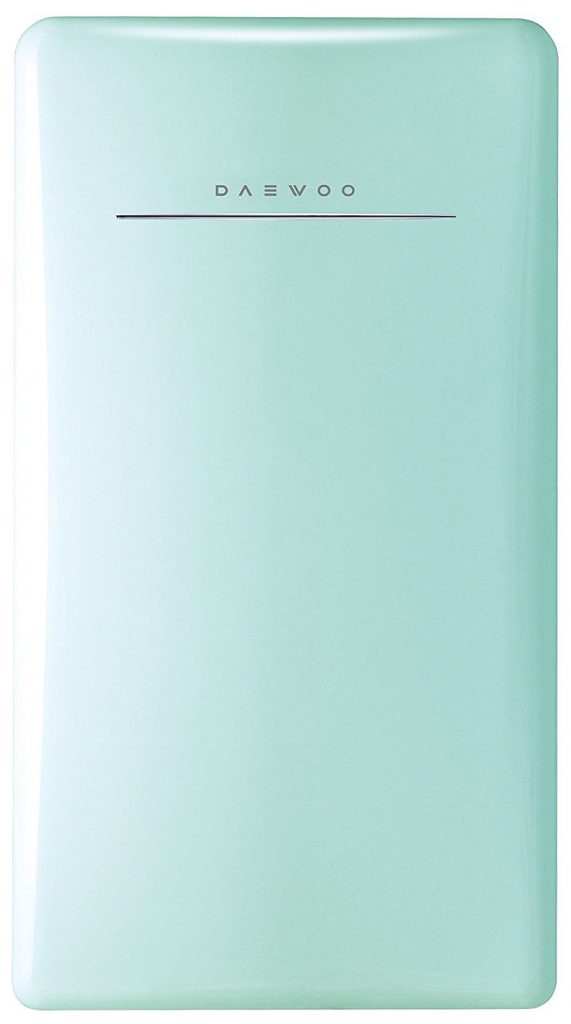 Get a mini fridge with big style! It's perfect for an office, garage or even for extra under-counter storage in the kitchen.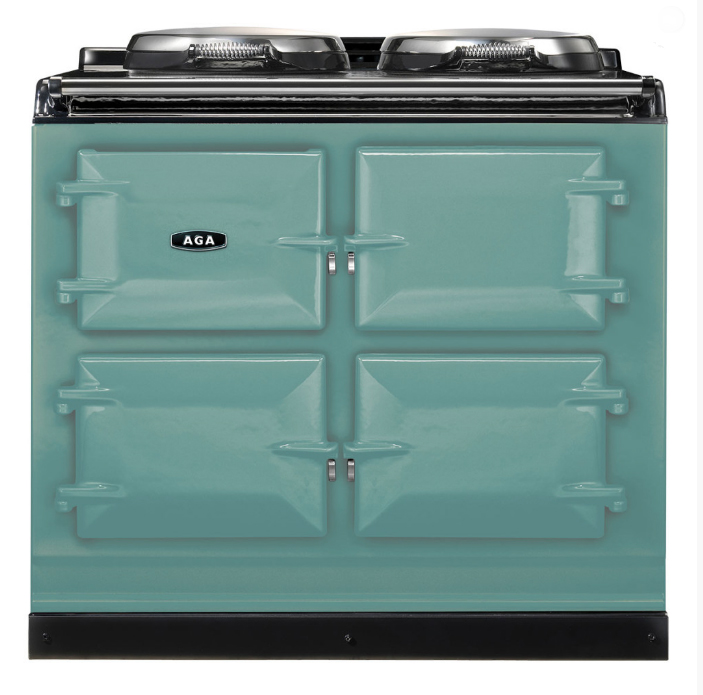 Looking for professional cooking power? Aga's line of powerful cast iron stoves offers heft and beauty.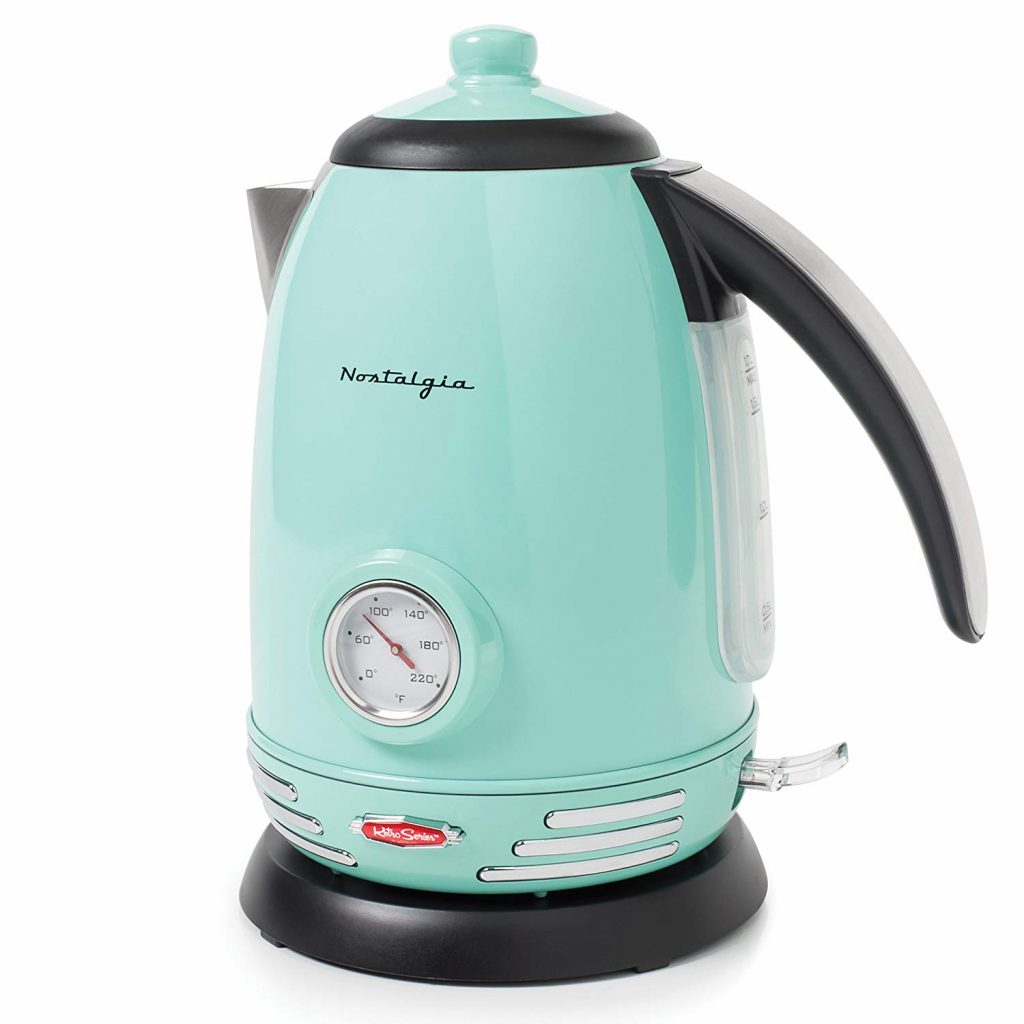 This retro stainless steel electric kettle from Nostalgia is the perfect pop of color and vintage for you kitchen.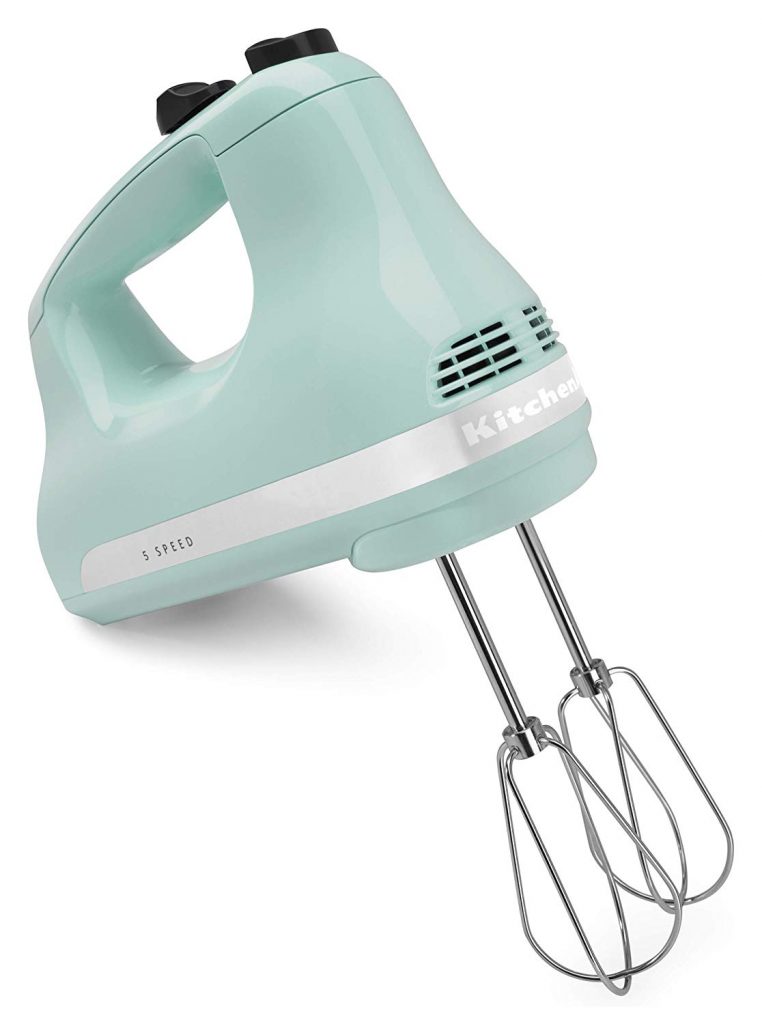 Smaller appliances can still have style and this hand mixer is retro perfection.
RELATED READING: Vintage Restoration: Bringing This 1920s Kitchen's Charm Back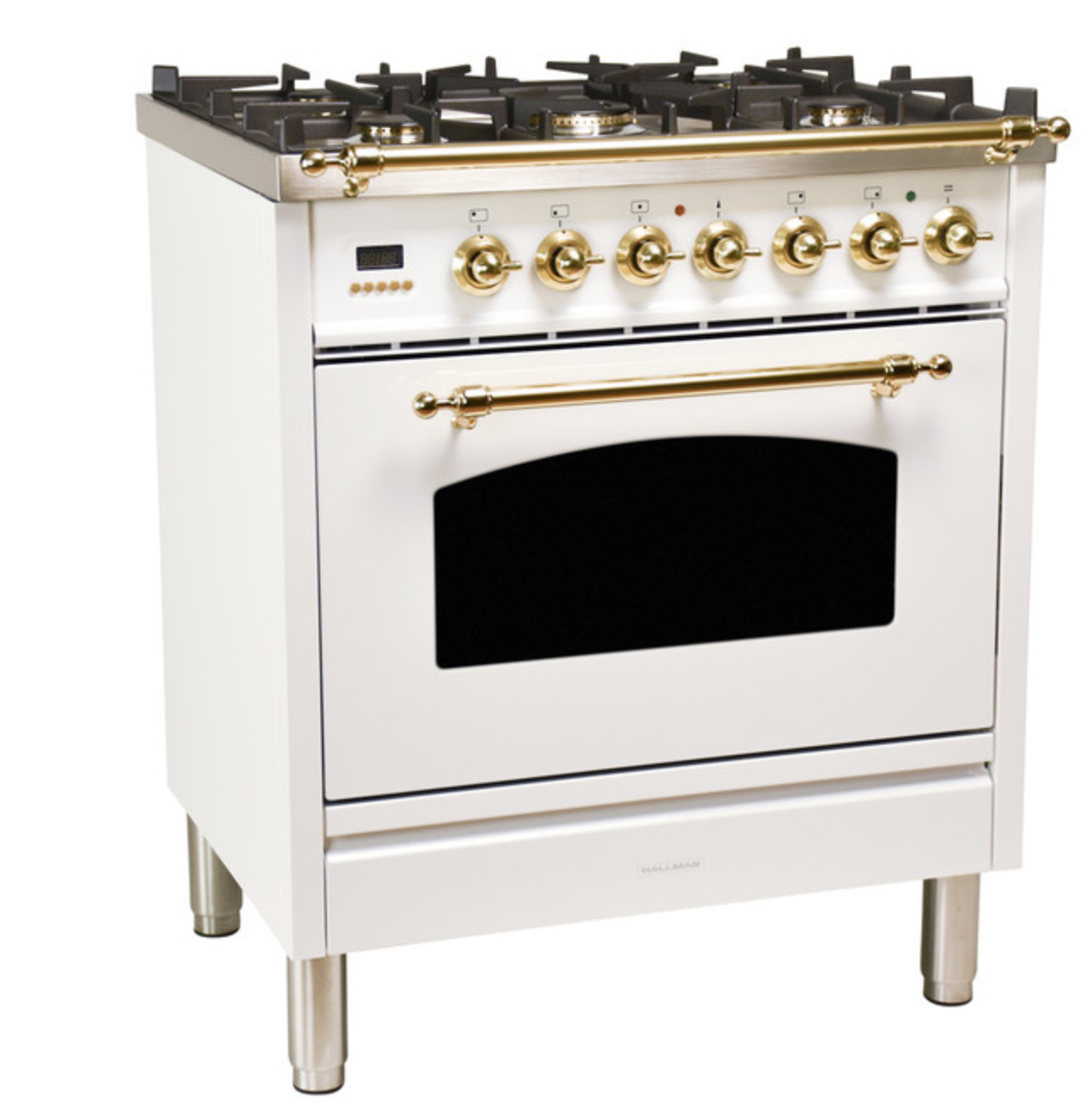 A little flash and gilded accent can add a European elegance to your remodeled space. This duel fuel range fits the bill for a retro style appliance.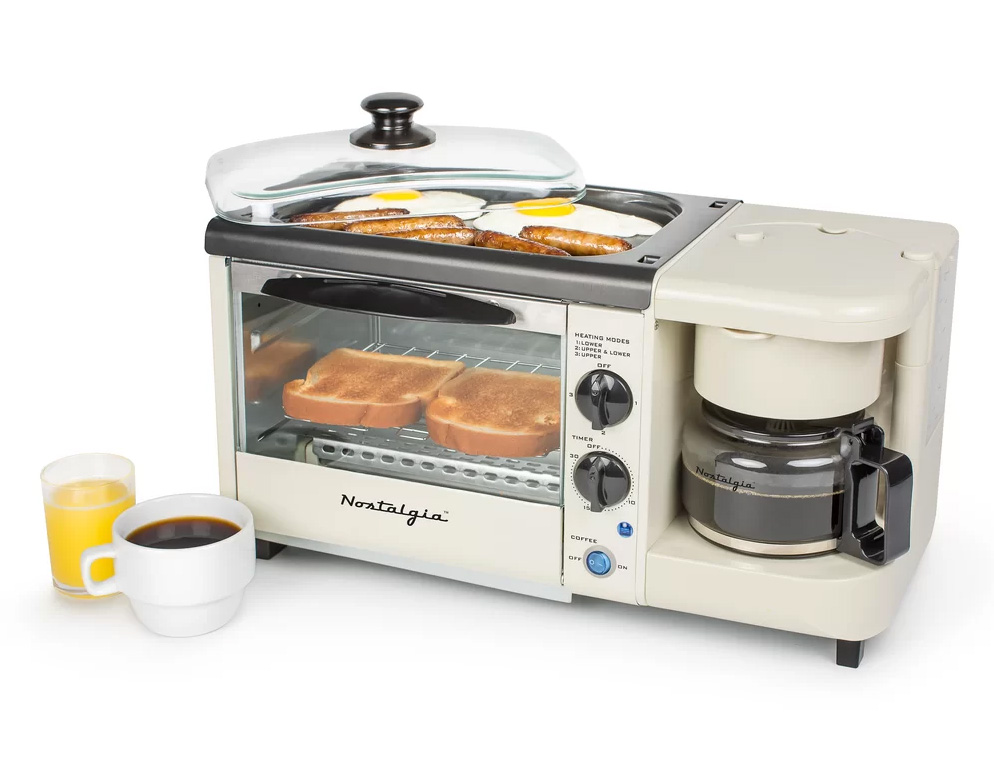 The Nostalgia series offers a fun compact appliance that multitasks in the most stylish way.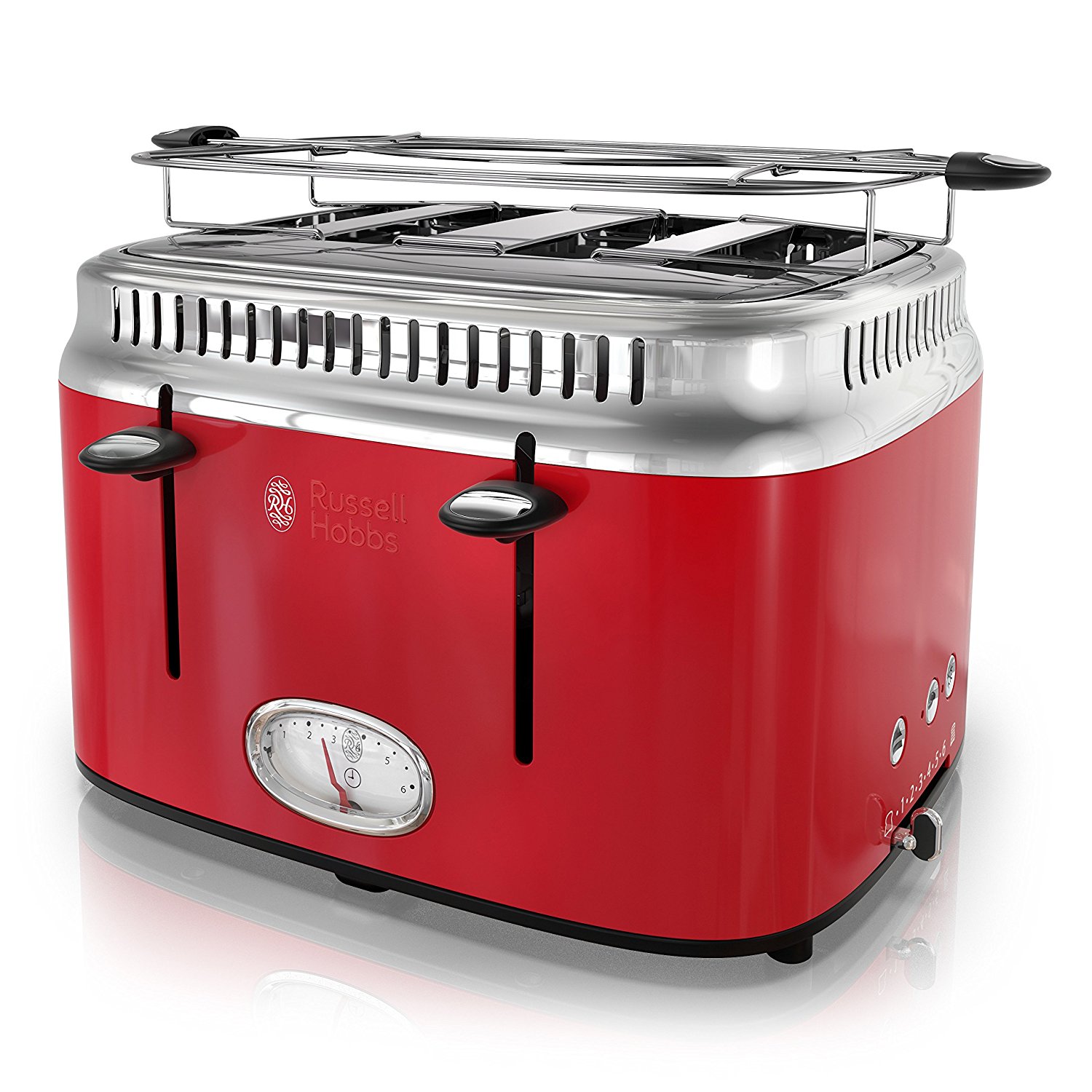 This Russell Hobbs  toaster warms while it works and does it all in vintage vibe style.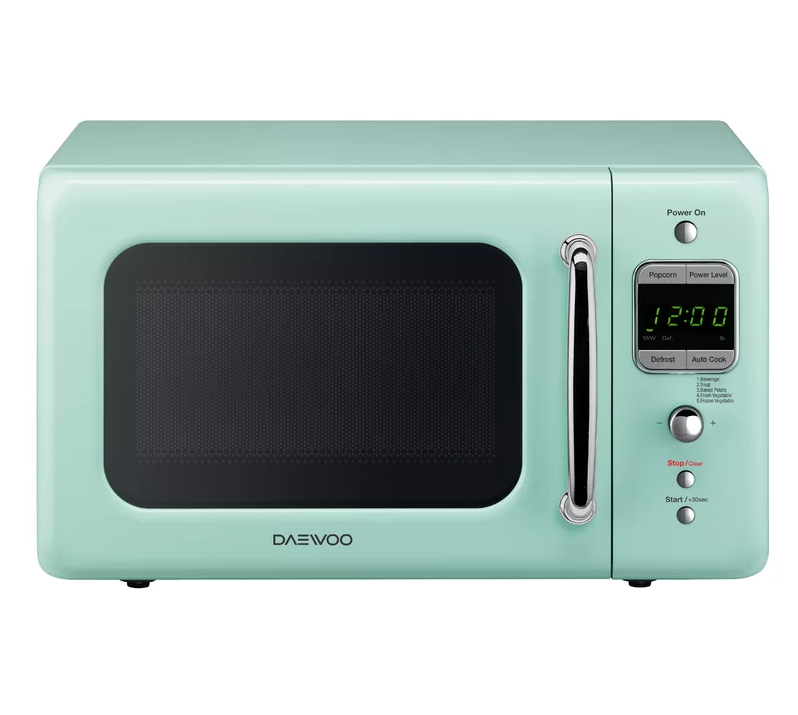 We love the adorable shape and styling of this Daewoo microwave. The color brings a bright and fun retro touch to your countertop.
Want more Retro Kitchen Appliances inspiration?  Check out this post on Peachy Keen Retro Appliances.
Of course, don't forget to follow us on Instagram, Facebook and Pinterest to get your daily dose of cottage inspiration!