You can still create a unique look while following a trend if you put your own spin on it.
Function or form, practical or pretty. It's the dilemma every homeowner faces when designing a space: how to balance what's required to create a functional home with an aesthetic that makes it feel like home.
This exact challenge was on homeowner Jen Mikesell's mind when she made plans for her bungalow in Cleveland, Ohio.

"I've always been into making our home welcoming and comfortable, yet practical at the same time. I see what needs must be met, and the design process follows," she says.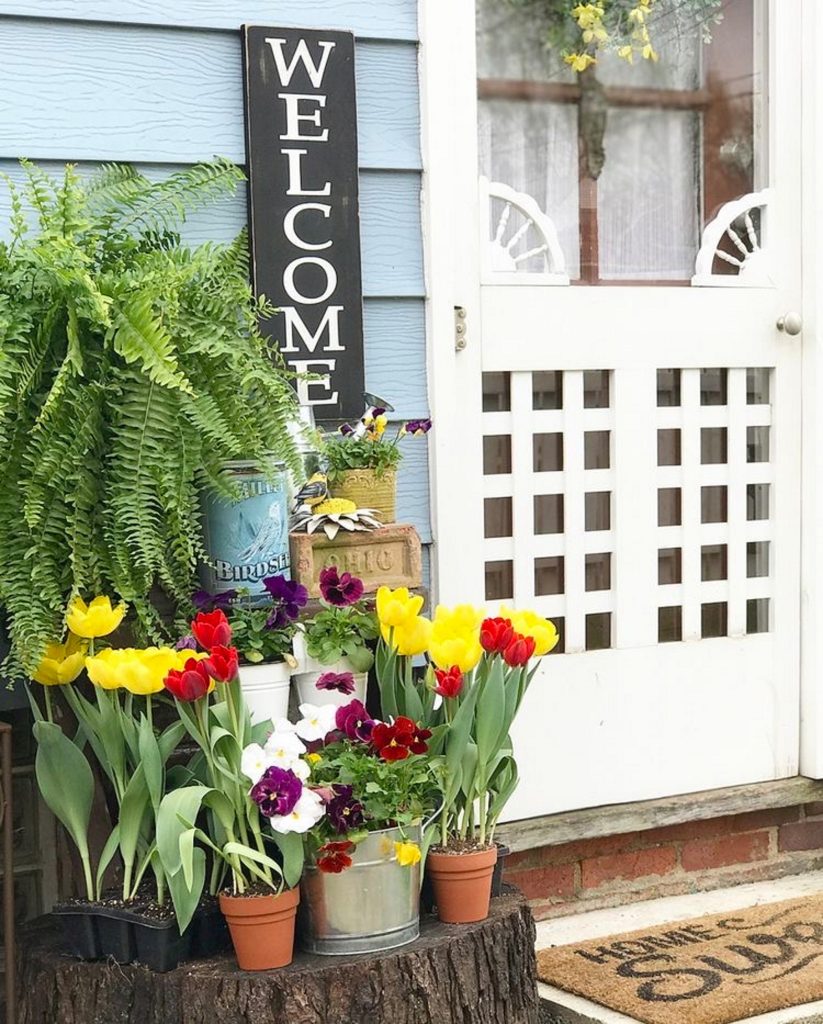 With a few DIY projects, clever storage ideas and a friendly color palette, Jen was able to create a unique and inviting home that fits her family.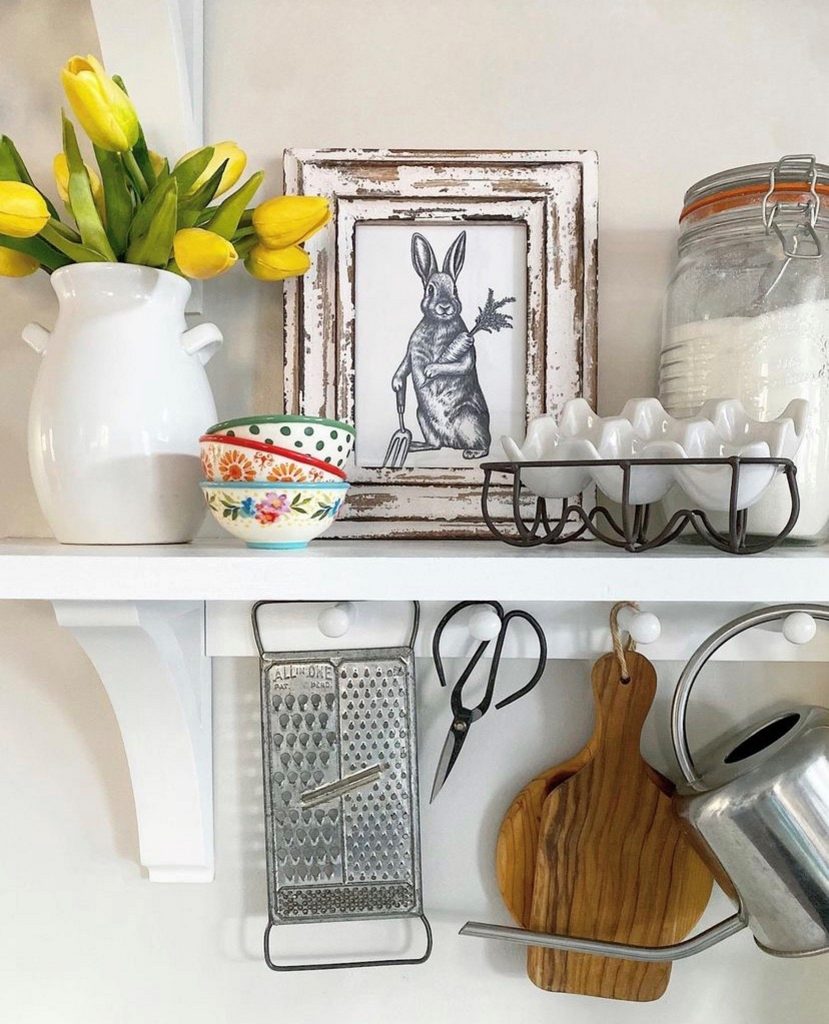 Personal Preference
 Although the home is a classic bungalow, Jen prefers not to limit herself to one style.
"I like to have the interior complement the exterior," she points out, "but it's more of an eclectic cottage style with some farmhouse flair and a lot of thrifted items."
Her love of vintage and secondhand décor comes from its affordability, character, nostalgia and unique quality.
"We live in a copycat, reproductive world," she says. "As an influencer, I want to be different and prove that you don't have to have the best and newest all the time. It's possible to find something old and make it look new."
Jen's favorite way to accomplish these transformations is to use paint. Some pieces require more work, such as her living room coffee table, which she had to strip, sand and stain. But, for the most part, a new color can transform an old piece and a home's atmosphere.
"Color can make people feel relaxed," says Jen. "I like good-mood colors such as yellow and teal. I feel as if teal is a neutral. It stays with us season after season."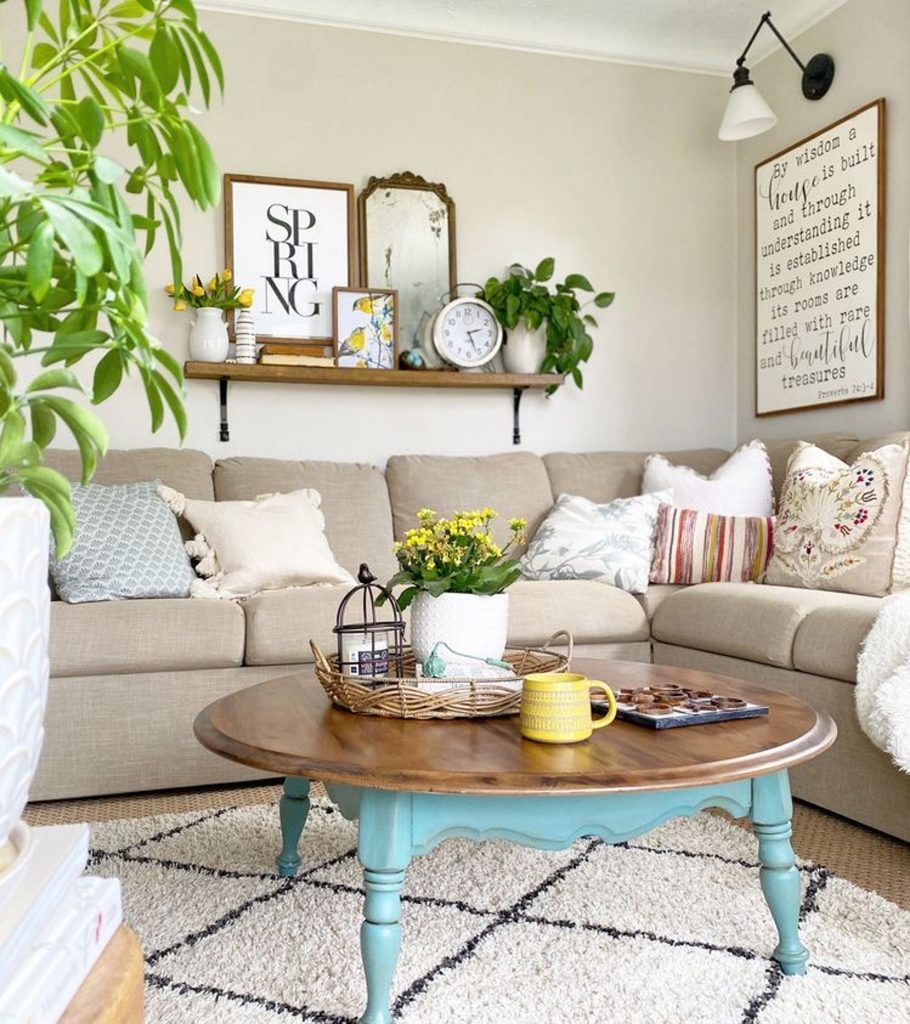 Updates and DIYs
 Jen and husband Rick became a family of eight; and, with six sons, they needed to make every inch of their 1,400-square-foot home meet their needs.
The first order of business was a home addition.
"We had an open-style porch right off the kitchen, but we knew the space would be of better use to us as an enclosed dining room," Jen says.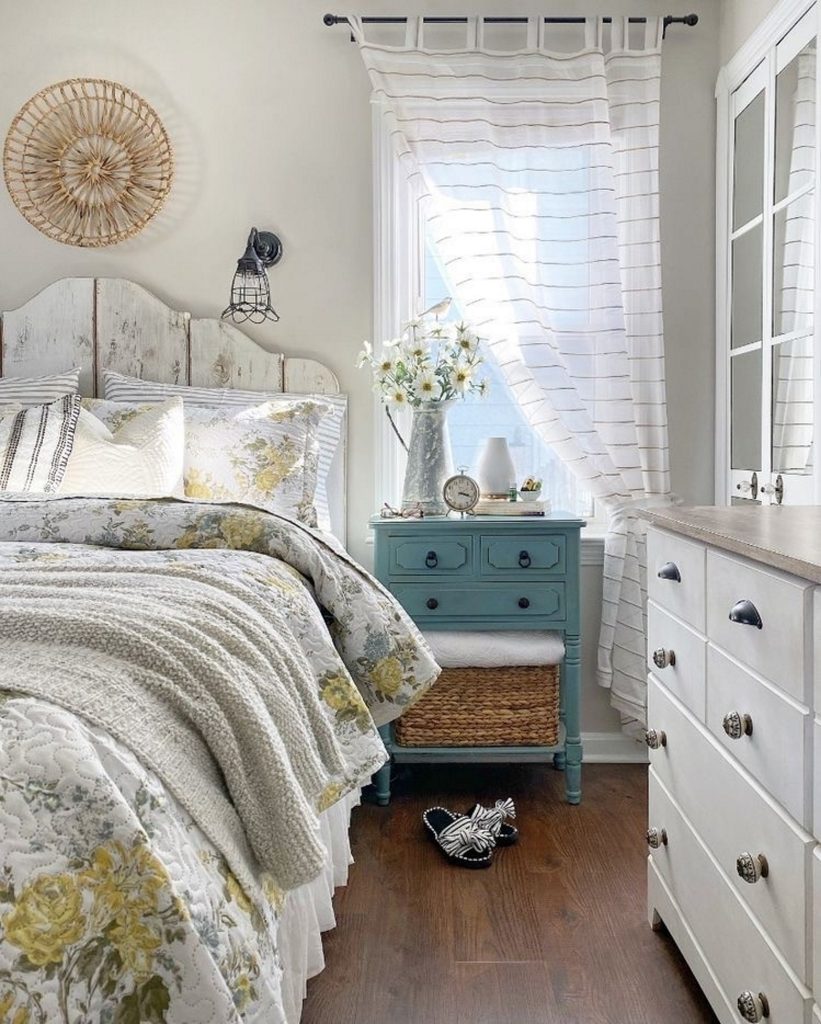 Not only does this addition suit their needs, it also added square footage to the house and enlarged their kitchen. However, substantial changes can take time.
"It's been a process over the course of 20 years," she says. "We would add things in, such as the bay window, as we could afford them."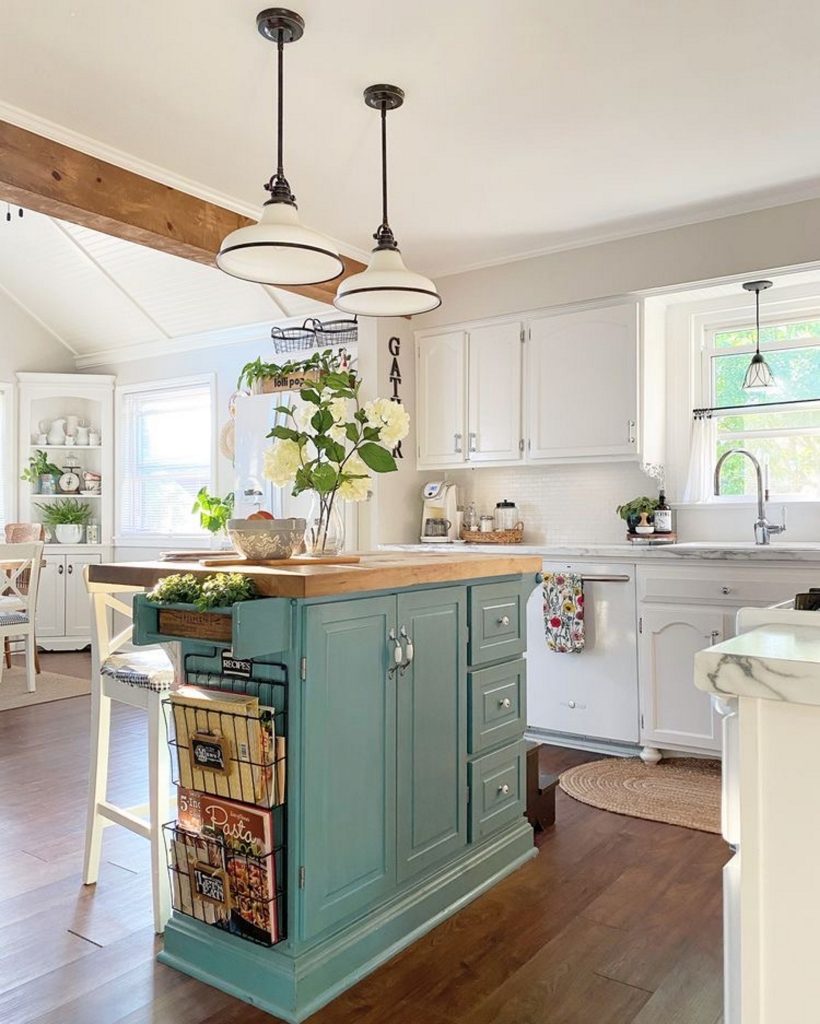 The couple was able to DIY some of the smaller projects, such as custom furniture. Rather than try to find pieces that fit the space, Rick custom-built the two corner hutches in the dining room, as well as the dining table and the kitchen island.

"We got the wood tops for the table and island from a local place called Metro Hardwoods, so Rick just had to build the legs."
The living room fireplace, however, was a more involved project.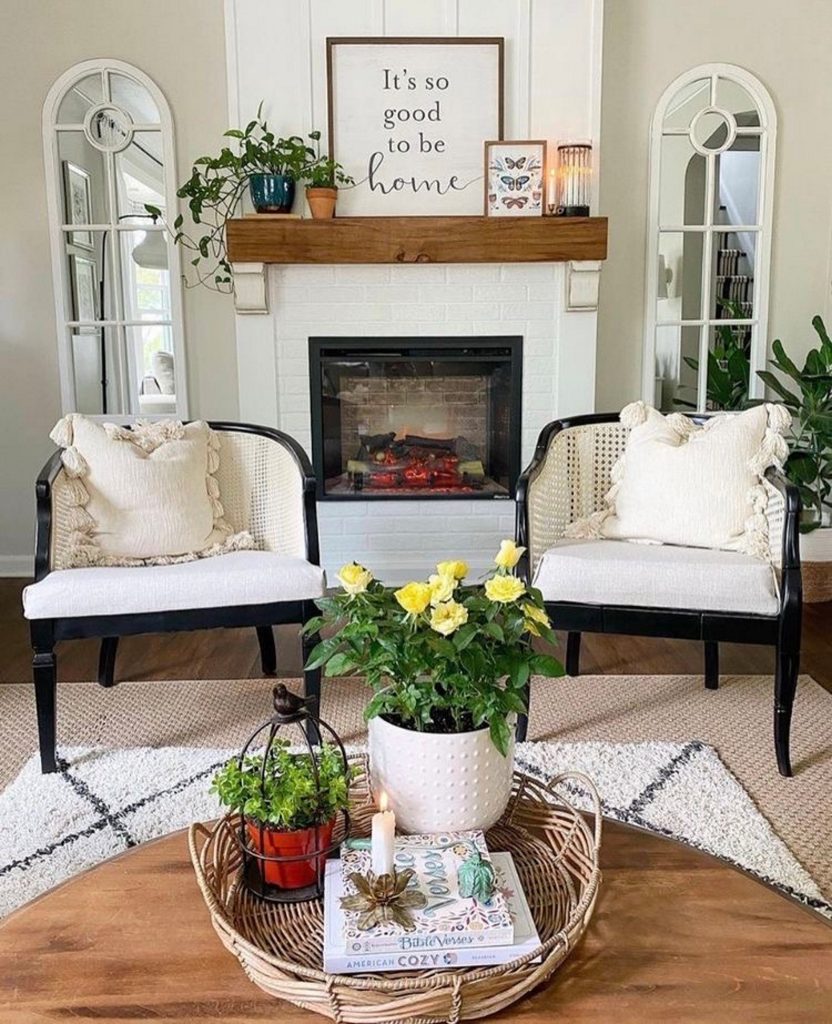 "None of that fireplace was existing," says Jen. "We built the wall out with faux brick and added the board-and-batten at the top." (The board and batten panel hides their TV, giving them the custom look they want with the bonus of hiding an eyesore.)
Secret Storage
 The key to organizing a smaller home is having a place to hide the things you don't want on display. Typical storage options include shelving, hutches, cabinets, closets and baskets, but Jen created several resourceful storage areas that serve a dual purpose.
Her sofa, for example, opens to reveal storage underneath the seats, where she keeps her off-season pillowcases. The custom faux fireplace in their living room has extra storage behind the board-and-batten panel. Jen stores her candles on either side of the hidden TV. And, instead of trading out one of their upper kitchen cabinets to install a range hood, they built a faux range hood panel that can be removed to access the cabinet behind it.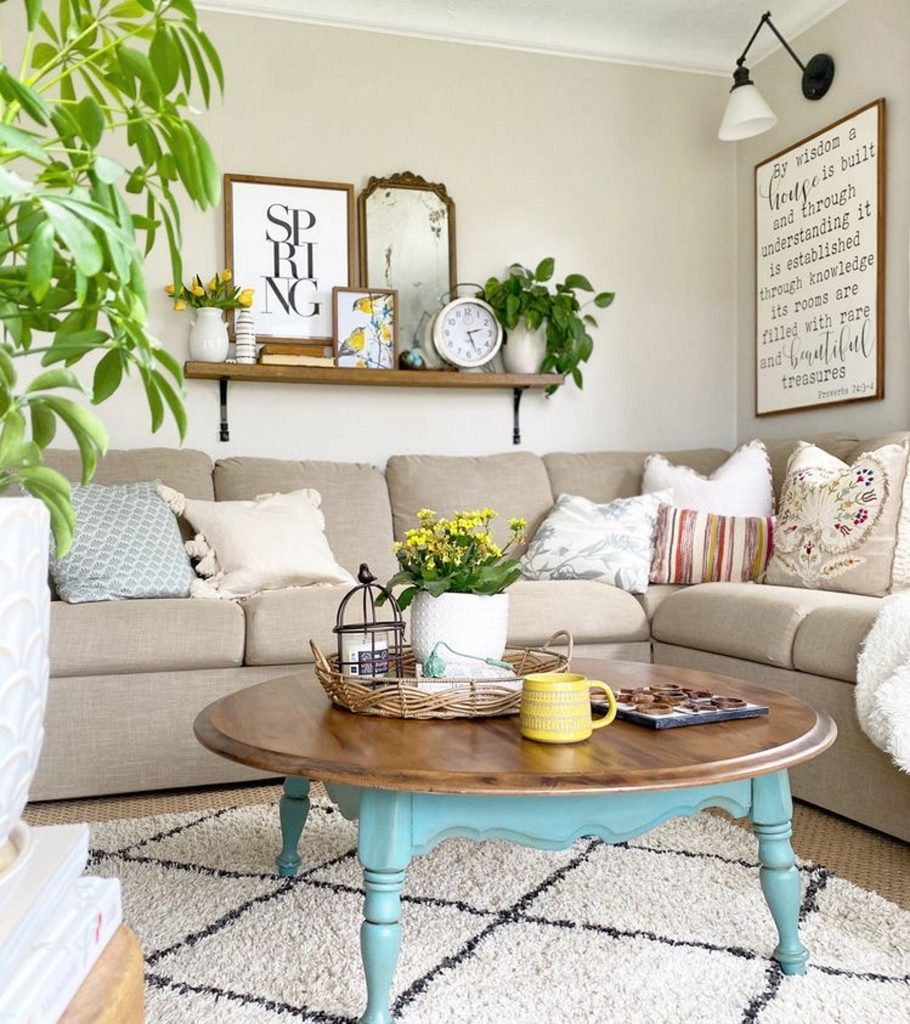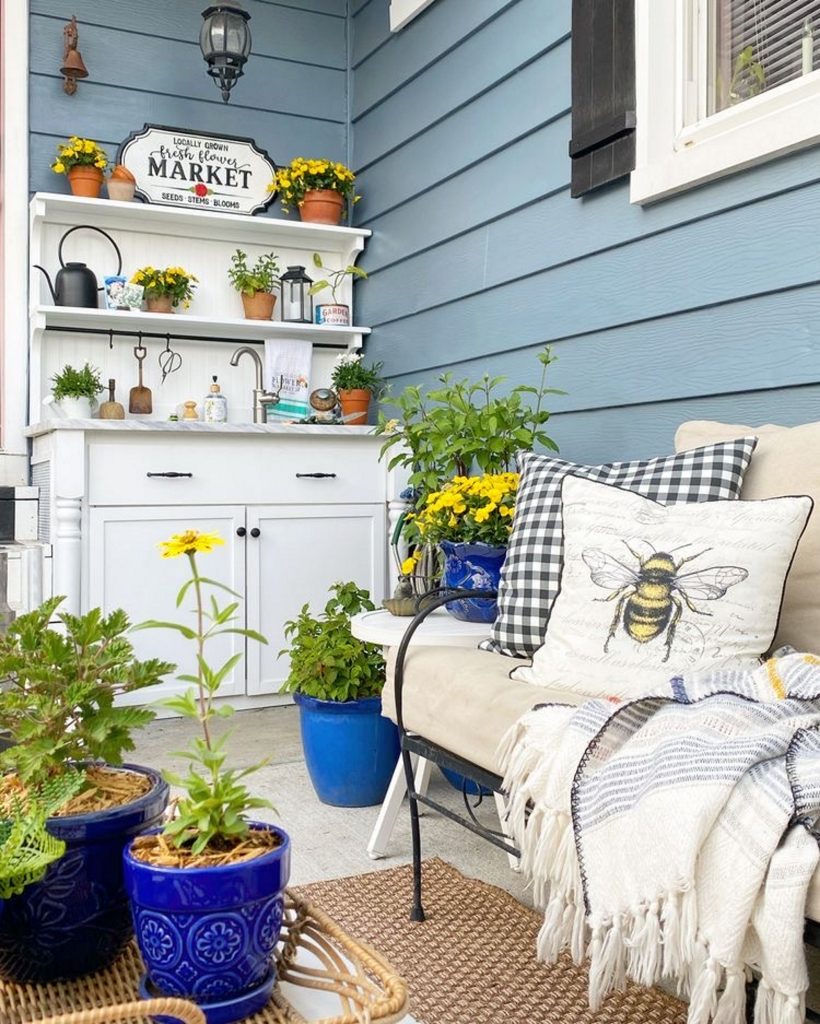 These creative solutions gave Jen the ability to design her home to fit her individual needs and satisfy her preferred aesthetic.

"Homes need to be both beautiful and livable. They are a safe haven for our families, and they should also be a peaceful place to find rest and comfort," Jen points out.
Five Tips for Making a Small Home Work for a Big Family
By Jen Mikesell
Be purposeful. Be intentional about everything—with purchases, furniture choices and how you treat each other. Make decisions that will add character to your home and serve each person dwelling in it.
Prioritize function. Make sure every room has a function and serves a purpose. Be mindful of accommodating the needs of each family member while maintaining order in your home so that others will be blessed by it when you share it with them.
Make a plan. Plan ahead before designing a space so the process isn't too overwhelming. It helps knowing that you're working toward an end goal. In addition, always include ample storage, whether it's hidden in an ottoman or on display with shelving.
Personalize it. Your spaces need to work for you, whether that consists of tiny cubbies or multipurpose furniture (such a sofa with hidden storage). What works for one family might not work for yours.
Don't waste space. Every nook and cranny matters in a smaller home. Even so, don't just fill them with meaningless things. If you're low on space, utilize your walls, as well as tall furniture and shelving.
RESOURCES
For more about Jen, follow her on Instagram @my.purposed.place.
Bedding: Zulily; (877) 779-5615 or zulily.com
Dining room chandelier: Feiss Lighting on Amazon; amazon.com
Flower plates and bowls: Walmart; walmart.com
Kitchen island foundation: JCPenney; (800) 322-1189 or jcpenney.com
Living room arched mirrors: Overstock; (800) 843-2446 or overstock.com
Living room diamond rug: Marshalls; marshalls.com.
Living room bottom rug, kitchen pendant lights: Wayfair; (877) 929-3247 or wayfair.com
Nightstands: Lowe's; (800) 445-6937 or lowes.com
Paint, coffee table: "Peacock Plume" by Sherwin Williams; (800) 474-3794 or sherwin-williams.com
Paint, exterior: "Atlantic Shoreline" by Behr; (800) 854 0133 or behr.com
Sofa: Home Reserve; (800) 482-2712 or homereserve.com
Spring sign: WildbriarDesign; etsy.com/shop/WildbriarDesign
Vintage wall basket/bowl: Suzy Q's Redos; facebook.com/suzyqsredos
Wood top for dining table: Metro Hardwoods; (216) 651-2345 or metro-hardwoods.com