Planning your spring blooms takes time and planning. Here are some of the gardening ideas we are excited about this year. Make the most of the coming season with these 5 fun and inspiring gardening tips.
Gardening Ideas that Aim High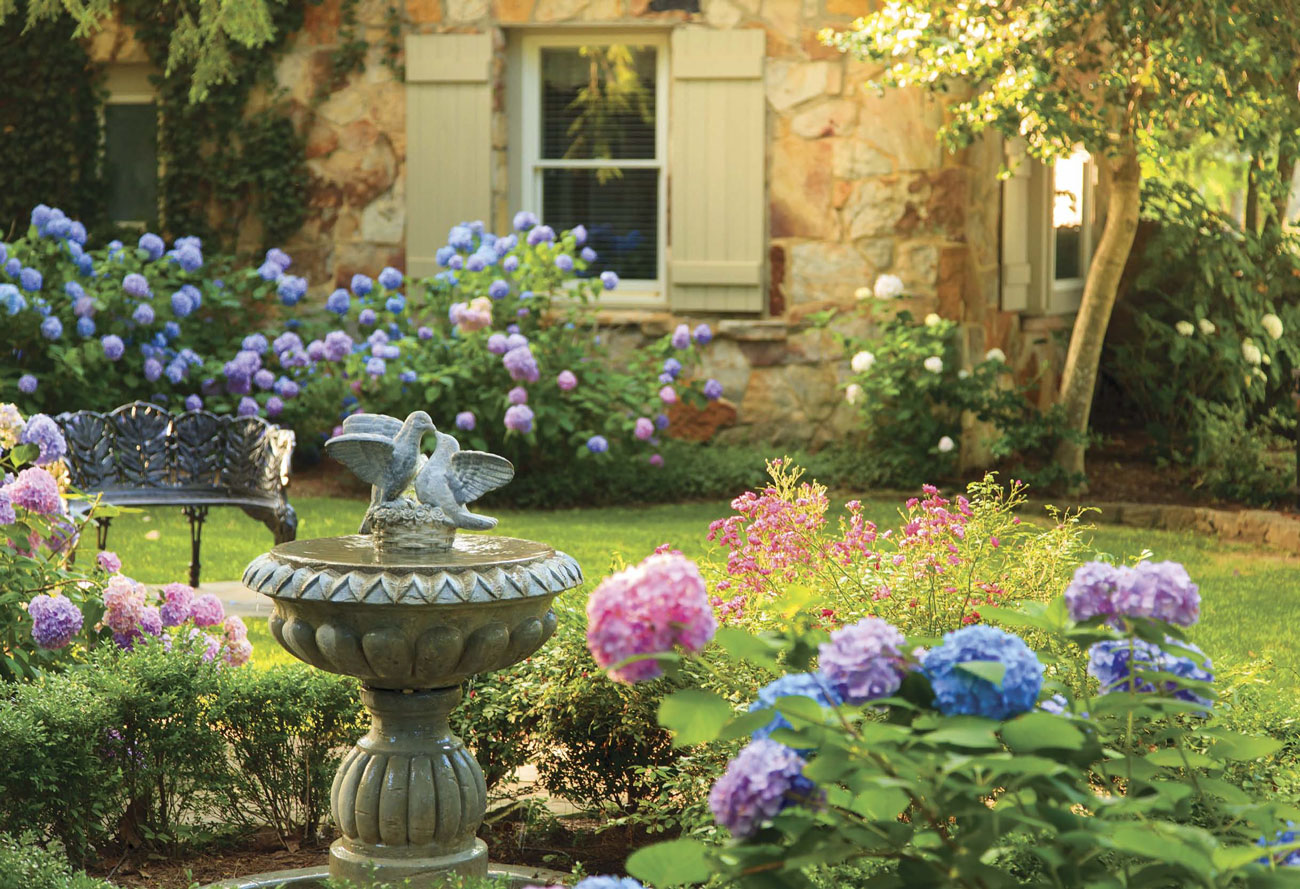 All too often we pick plants based on color or flower, but well-designed gardens make use of vertical space. Hydrangeas, heathers and azaleas all provide good height and help to make your garden feel lusher and more mature. Pair them with shrubs such as boxwood, Arborvitae and buckthorn for a structured counterbalance.
Garden Design 101: Plant your shrubs, hedges and tall bloomers against your house, a fence or other walls to create a visual transition from the structure into the garden. Planting them in beds around the garden also helps create a cozier and more intimate feel.
Plant Some Climbing Roses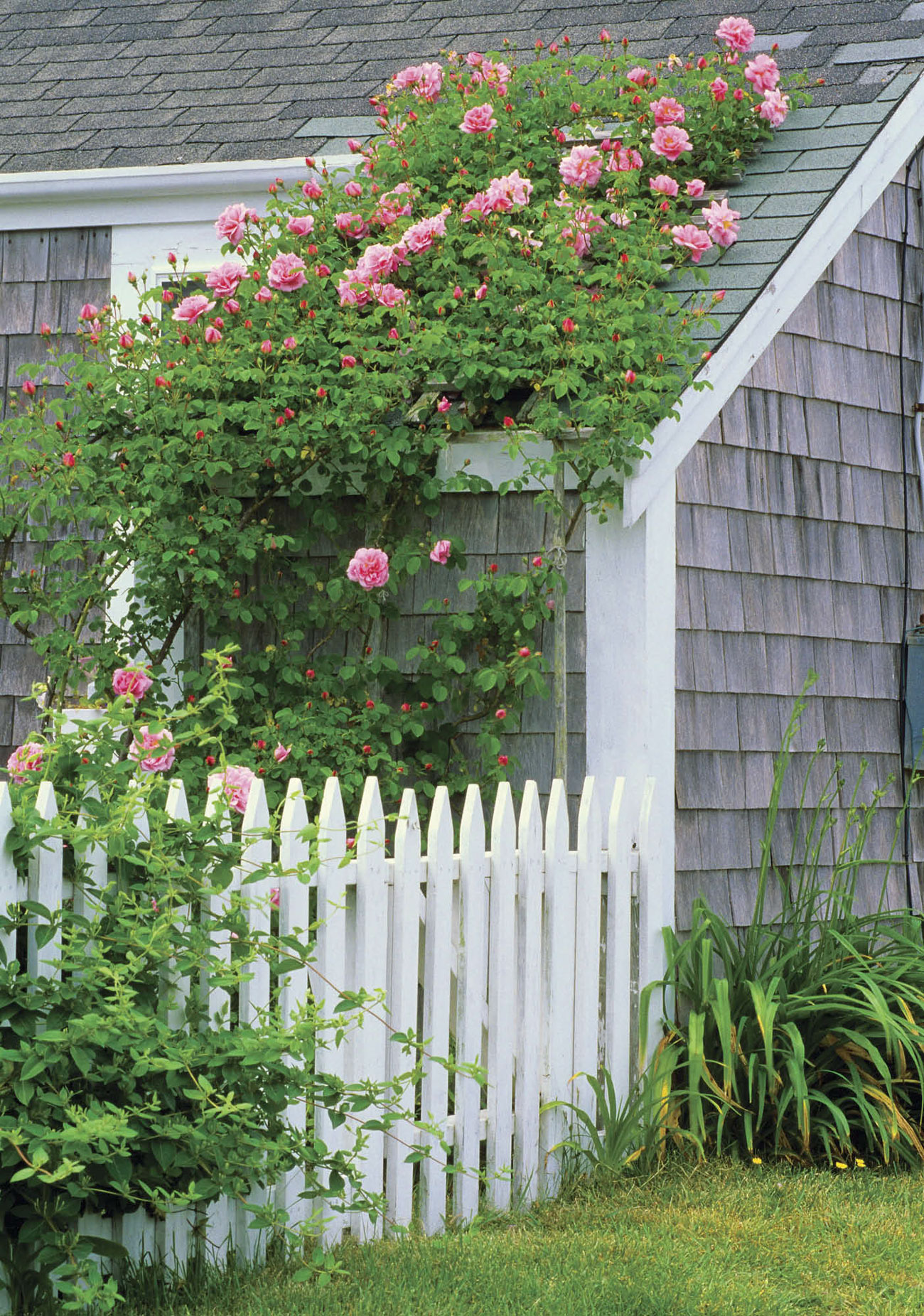 Let your inner Ramblin' Rose grow free and fancy up an underused wall or plain archway by planting some climbing roses. These showy plants are easy to grow, don't need to be pruned for the first few years and produce tons of blooms. Choose a spot in full sun (they need at least 4–6 hours of direct sunlight a day), and prep your soil by adding compost or mulch to the area. This will also help if your soil doesn't drain well.
If you are growing on a wall or fence, just be sure to provide a sturdy structure. A mounted trellis is a traditional option. Or you could set up an invisible grid with eye-hole screws and hefty gauge wire.
Recommended varieties: Eden, New Dawn and Renae are easy to maintain and great for beginners.
Make a Pathway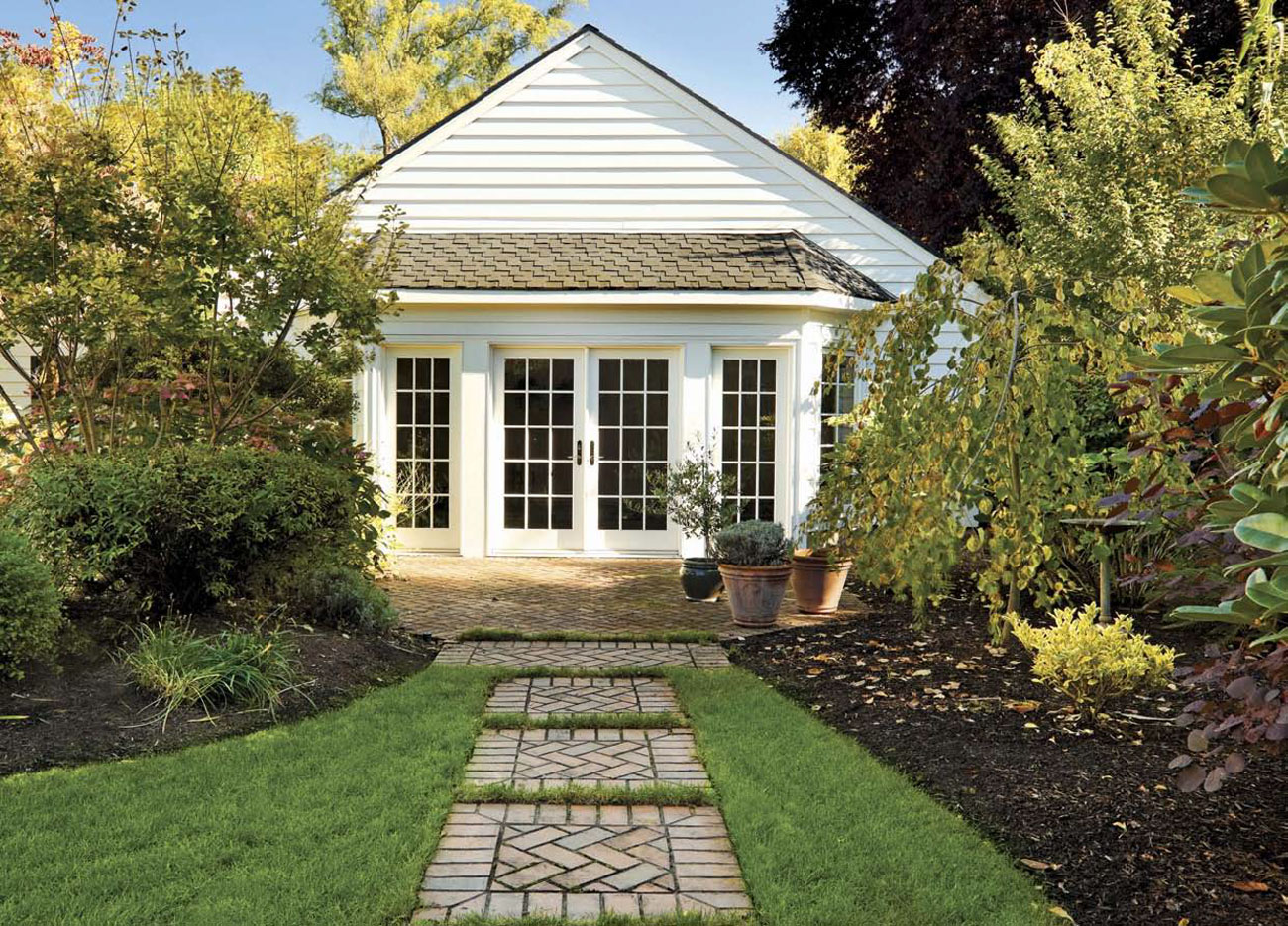 Stepping stones, pavers and walkways not only are a fun way to blaze new trails in your backyard, but they also add a polished and professionally landscaped look. We love how easy it is to tailor your approach to your budget—you can pour your own concrete steps, buy ready-made options or get creative with unique or salvaged materials for a custom look.
The prep work is key here. Excavate the area to ensure the hardscaping is level with your surface, and depending on your pathway material, use a leveling agent such as sand or gravel to keep everything in place and well drained.
Think like the experts: Use pathways and pavers to help guide your eye to a focal point or tidy up a multi-use area. The idea is not to add more visual clutter but to underscore or punctuate an area in your garden and make it feel more developed.
Before You Plant an Ivy Wall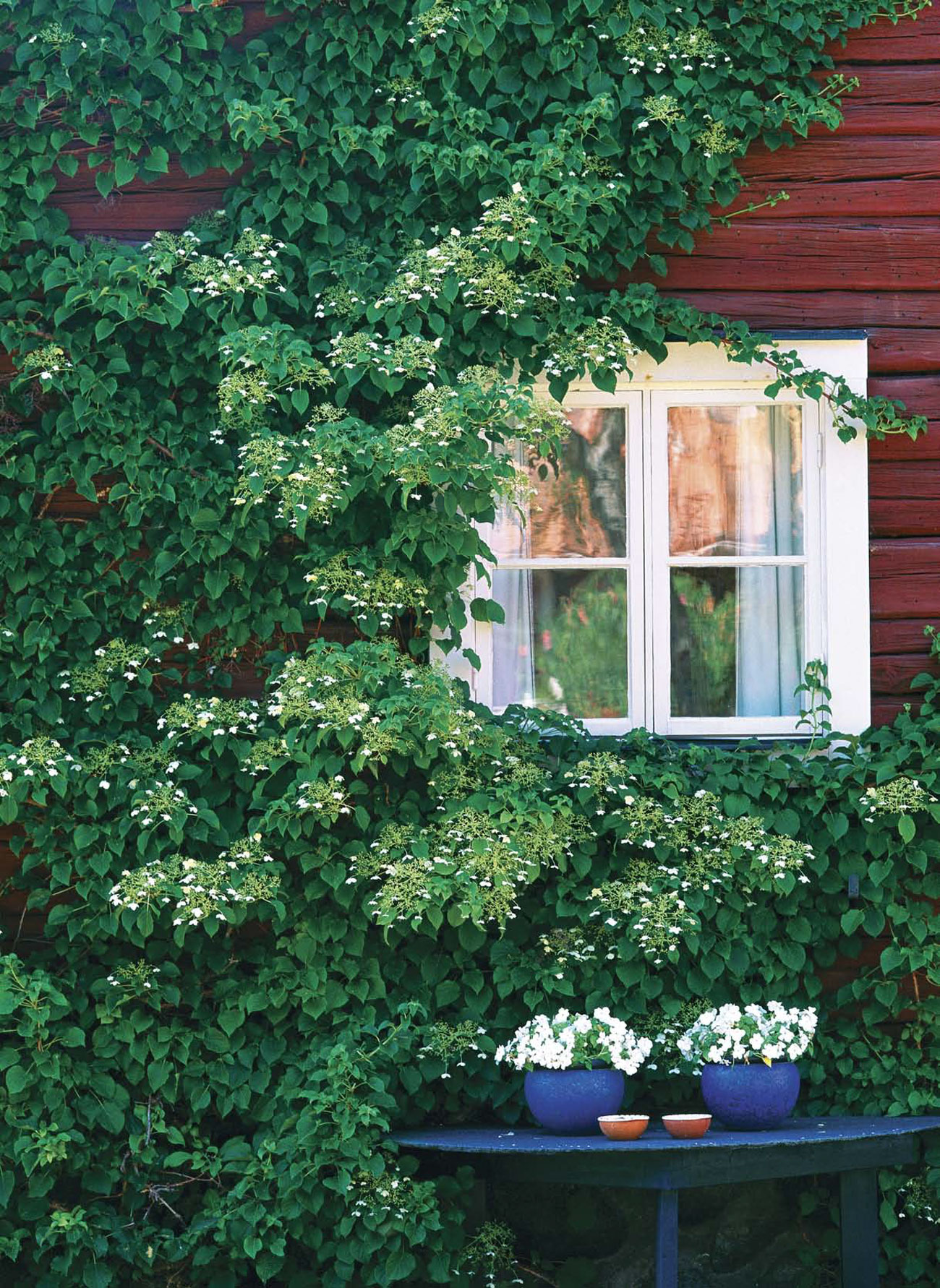 • Choose the right wall. Ivy can be destructive, so stick to garden sheds and out buildings unless you have a strong wall to plant on.
• Choose the right plant. English ivy is a fast grower and can overtake your structure. Opt for Boston ivy instead, or consider something other than ivy like Moonflower, wisteria or jasmine.
Layer Your Flowerbeds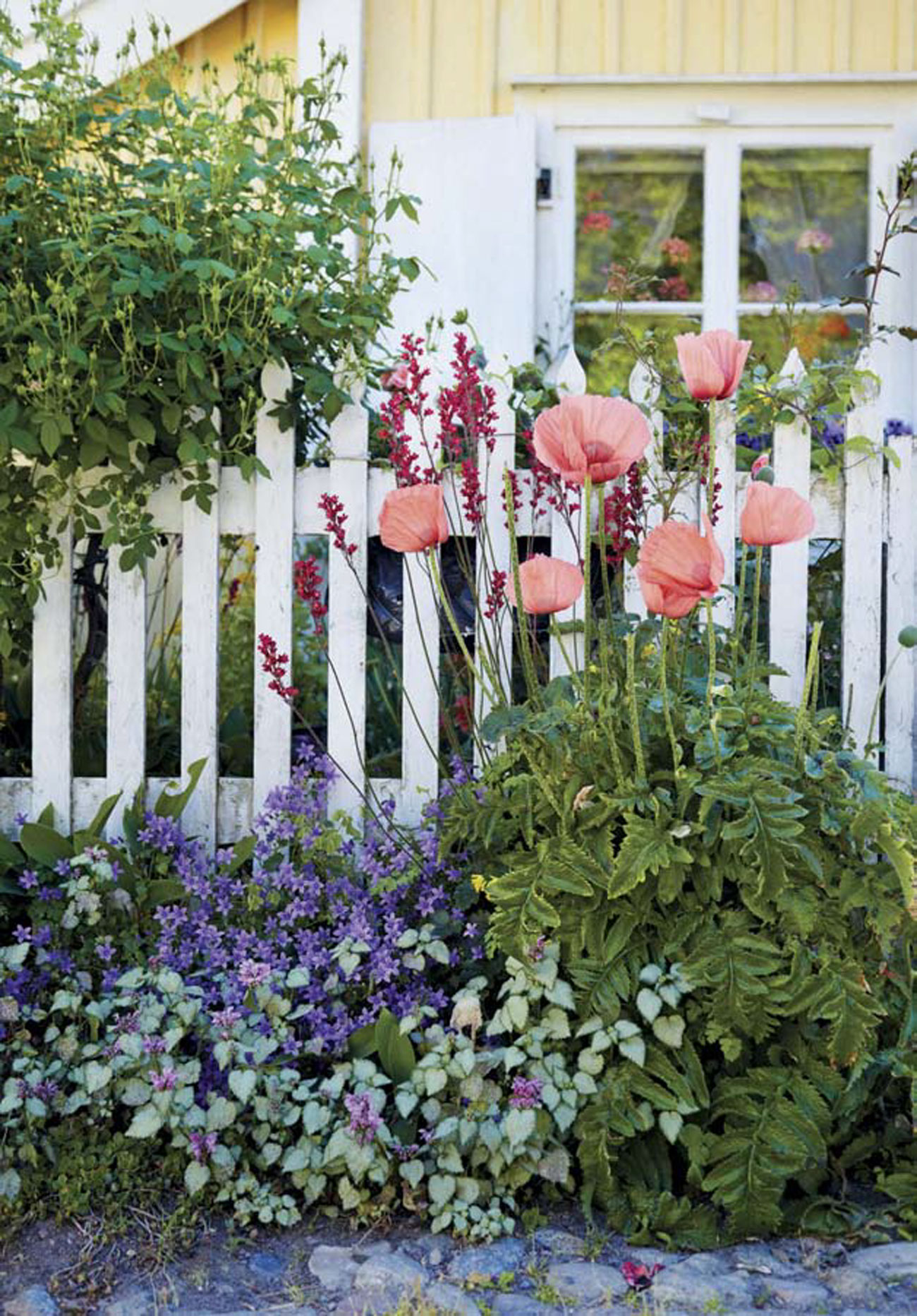 Ready to kick it up a notch? Another great gardening idea is to forgo the neatly separated blooms and cluster your flowers to create a lush cottage garden look. Best to try this out with annuals—they are a lower commitment, and you'll have fun experimenting with different looks.
The key to a successful mix is to vary the heights and sizes of the blooms. Pay attention to the green parts too. Plants with leaves and stems in shades of green that are too similar will look clumpy and heavy. And, of course, be sure to choose bedfellows that share similar growing conditions for the longest-lasting plants.
Plant a Container Garden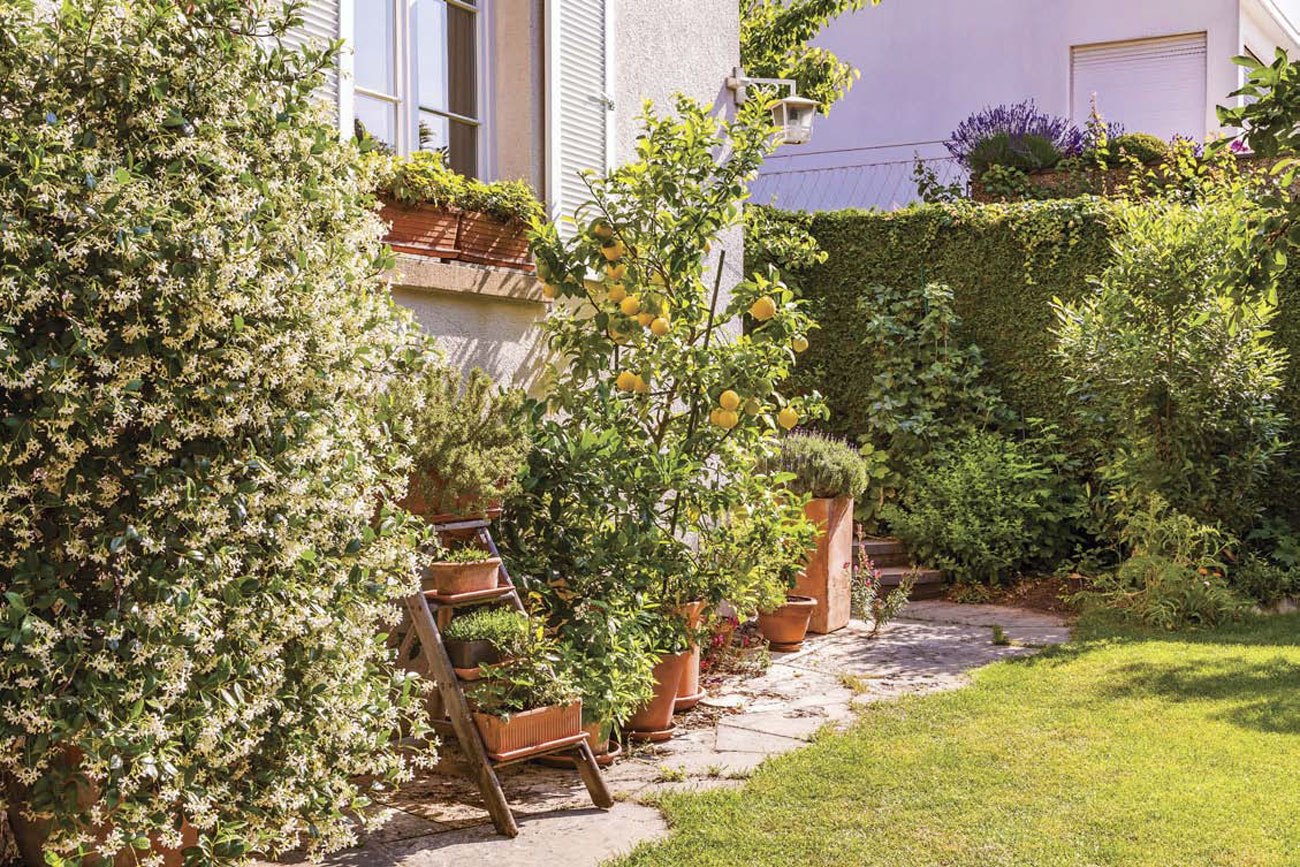 This approach is great for beginners, those still getting to know their outdoor conditions or who just need something easy and low maintenance. In any case, you get the benefit of portability—you can move plants in containers around as you assess their growth, experiment with placement and learn what looks best; plus, you can control the soil and light as needed. Keep your pots and planters to one or two materials for a neater and more curated look, and have fun with your display ideas. Old ladders, chairs or stands add interest and make for a more dynamic display than a bunch of pots all set on the ground.
Want more beautiful gardening ideas? Check out this post on Cultivating a Mature Garden. 
Of course, don't forget to follow us on Instagram, Facebook and Pinterest to get your daily dose of cottage inspiration!