This colorful beach cottage welcomes relaxed living at its best, drawing inspiration from its natural surroundings. Fresh flowers, bright colors and eclectic patterns play well together and infuse this home with colorful beach cottage curb-appeal. When Senior Interior Designer Marisela Contreras, of Jackson Design and Remodeling, began working on the design for this beach cottage, she aimed to incorporate these cheerful color themes into the home. Working with Anne, the San Diego homeowner of 19 years, she selected décor pieces, furnishings and colors that reflect Anne's personal tastes.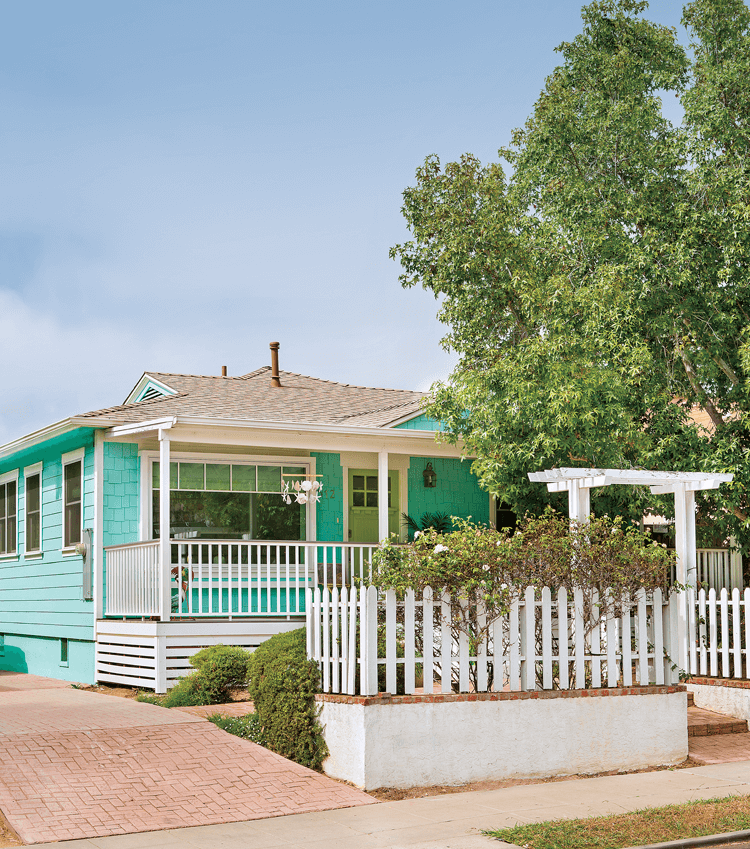 The new look starts with a pop at the front door. the exterior was transformed with bright-blue shake shingles in a whimsical pattern and a door in a chipper lime green.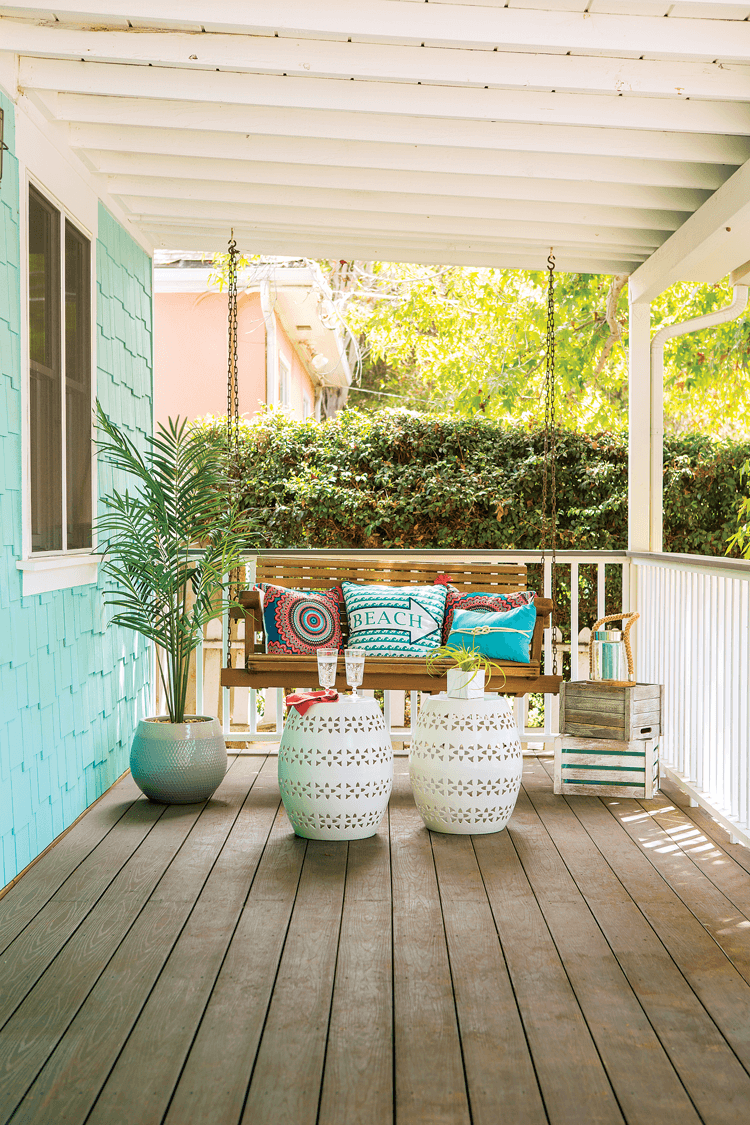 Related Reading: A Charismatic & Colorful Beach Cottage
A POP OF COLOR
The cottage exterior was in a state of disrepair when the Jackson and Design Remodeling team happened upon it. Rather than opting for the traditional beach cottage colors, Anne opted for fun and vibrant colors. The new look starts with a pop at the front door. The exterior was transformed with bright blue shake-shingle siding and a chipper lime green door. While the bright blue is unconventional, Anne's sister gave her all the encouragement she needed when she declared, "That color is you."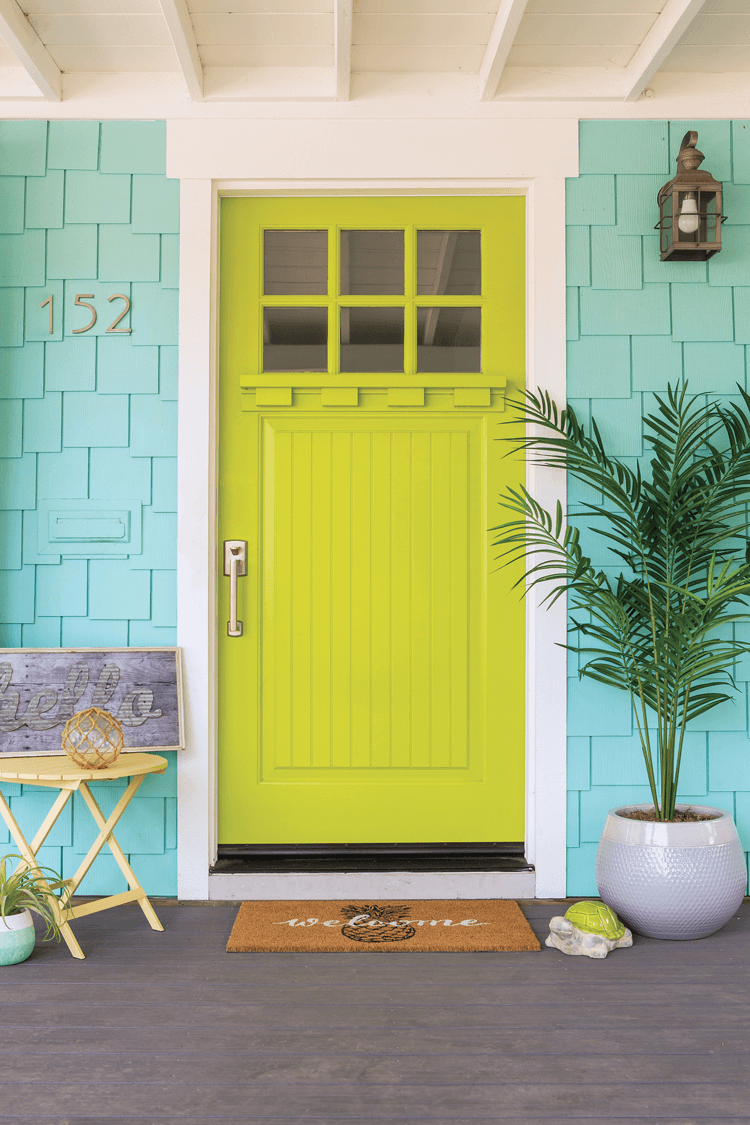 These bright colors are perfectly at home in the seaside neighborhood and create a welcoming entrance. The cheerful exterior makes the front porch usable and enjoyable for the long talks and lounging that often happen there.
DESIGN TIPS FOR COLORFUL BEACH COTTAGE CURB-APPEAL
While a small interior will benefit from light colors, the exterior is the perfect place to be bold and add lots of color. When it comes to achieving balance, she says: "Mix vintage finds with modern fixtures to give a rustic twist to the ordinary."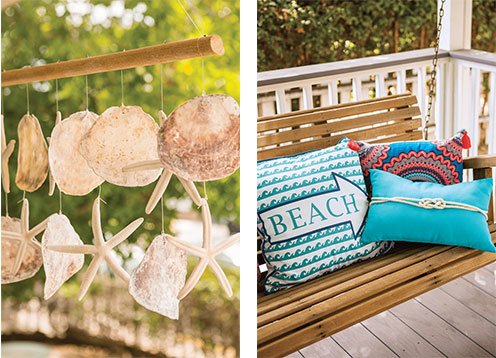 Want more simply beautiful ideas? Check out this post on How to Boost Curb Appeal. 
Of course, don't forget to follow us on Instagram, Facebook and Pinterest to get your daily dose of cottage inspiration!