The leaves are falling and the clouds are beginning to roll over the full moon. The air is chilling and that means it's time for the entertaining season. Get creative with some cauldron snack bowls or a witch brew punch. Use these festive finds to spice up your costume party.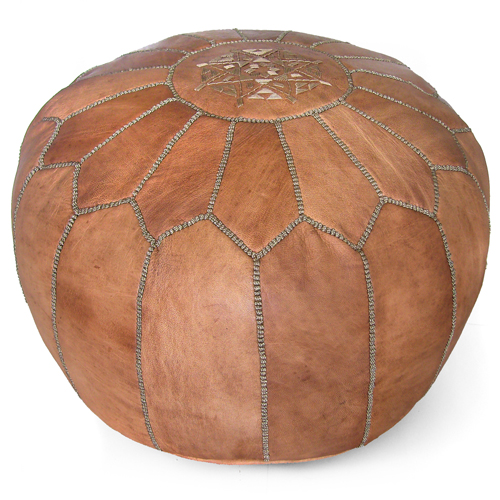 1. Kick your feet up or add some seating to your living room with this stylish ottoman pouf. This cute cushion can be used all year-long, but gives your fall décor a perfect pumpkin look.
Kenza Moroccan Pouf, Dark Tan, $205. Visit luluandgeorgia.com.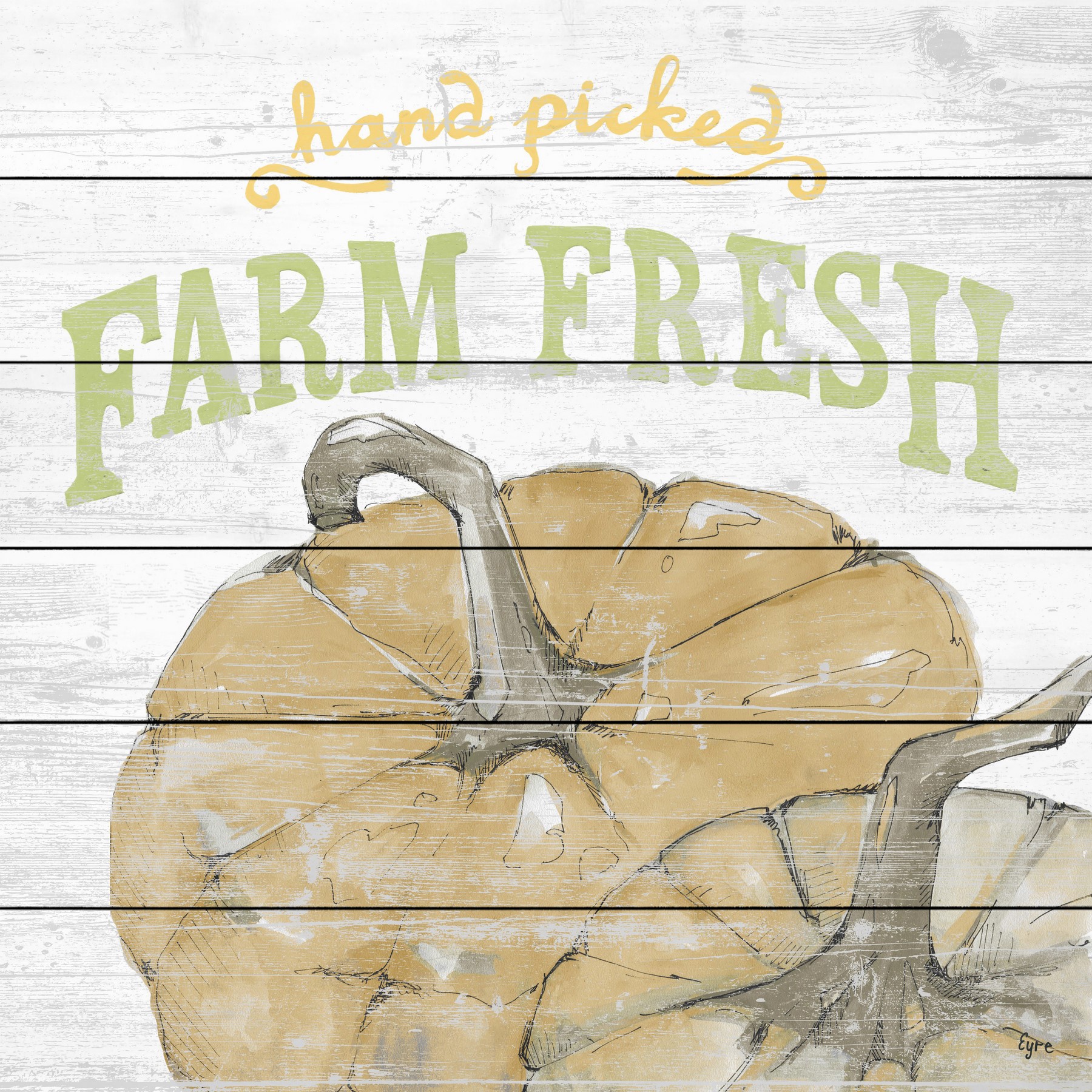 2. Looking for a farmhouse touch? You can keep this rustic pumpkin sign up through the fall season and even dress it up with some autumn garland.
'Fresh from the Farm' Textual Art on Wood, $99.99. (844) 810-1565 or jossandmain.com.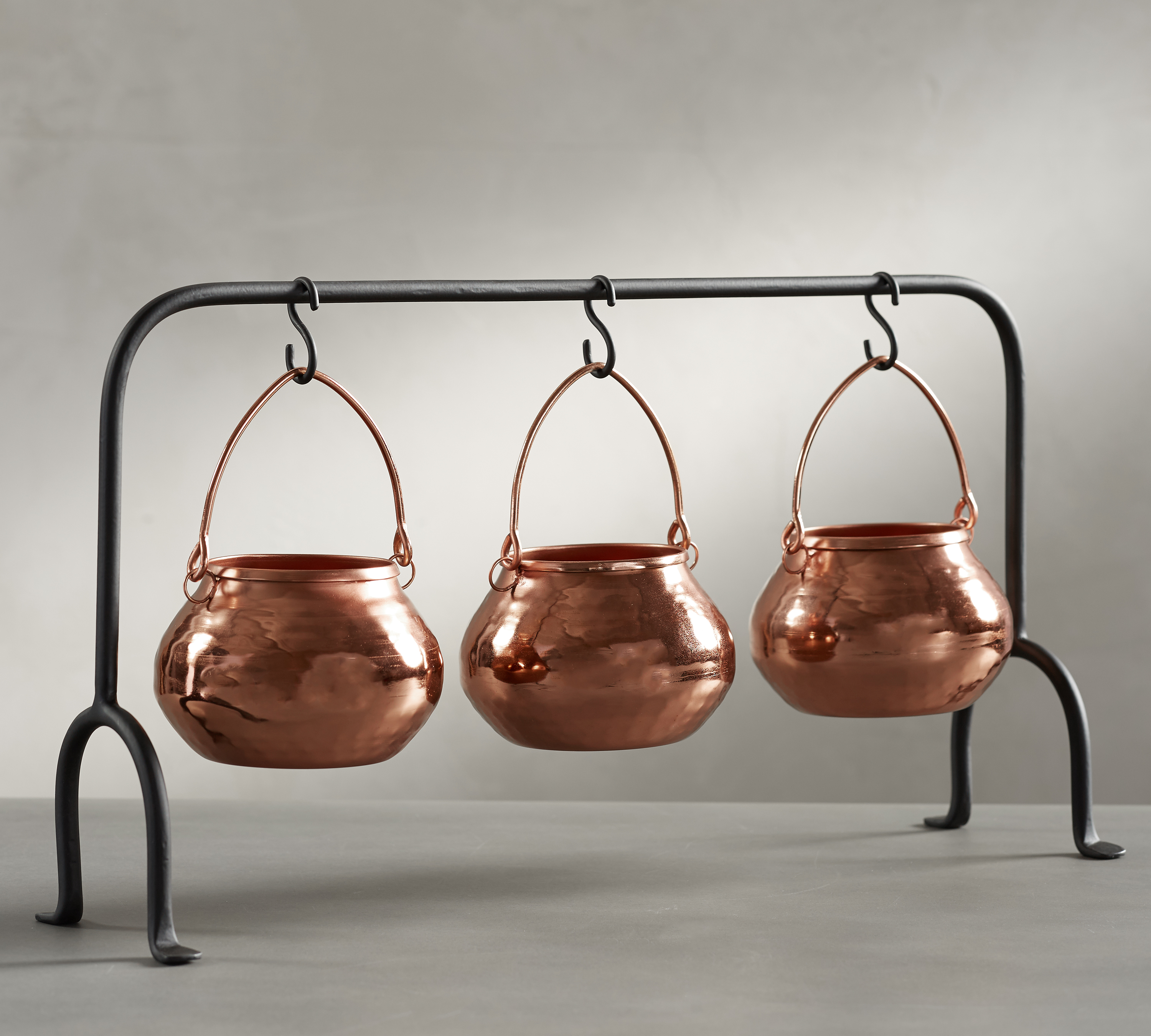 3. Give your dinner party a spooky surprise and fill these little cauldrons with your favorite treats. You can even fill them with little plants for a unique twist.
Copper Cauldron Triple Condiment Serve, $35.99. Visit potterybarn.com.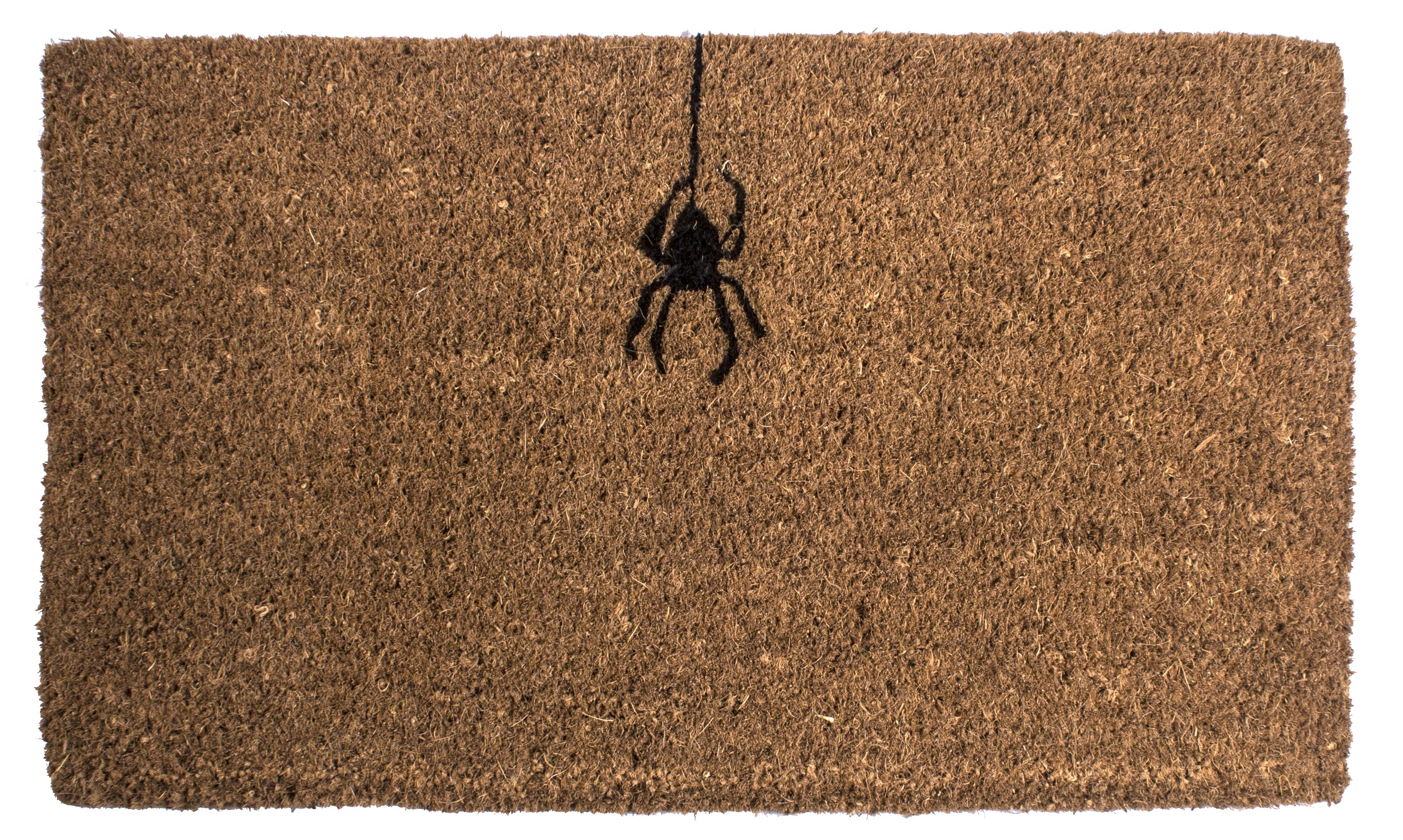 4. Start your décor at your door with this simple and spooky doormat.
Thomson Spider Handwoven Coconut Fiber Doormat, $28.99. (844) 664-4472 or wayfair.com.

5. Go pumpkin picking for something that'll last longer than the season. This bowl is perfect for your dinner parties or even for a late night snack. Cuddle up with a movie and some popcorn with your new favorite dish.
Rustic Pumpkin Snack Bowl, Set of 4, $17.99. Visit potterybarn.com.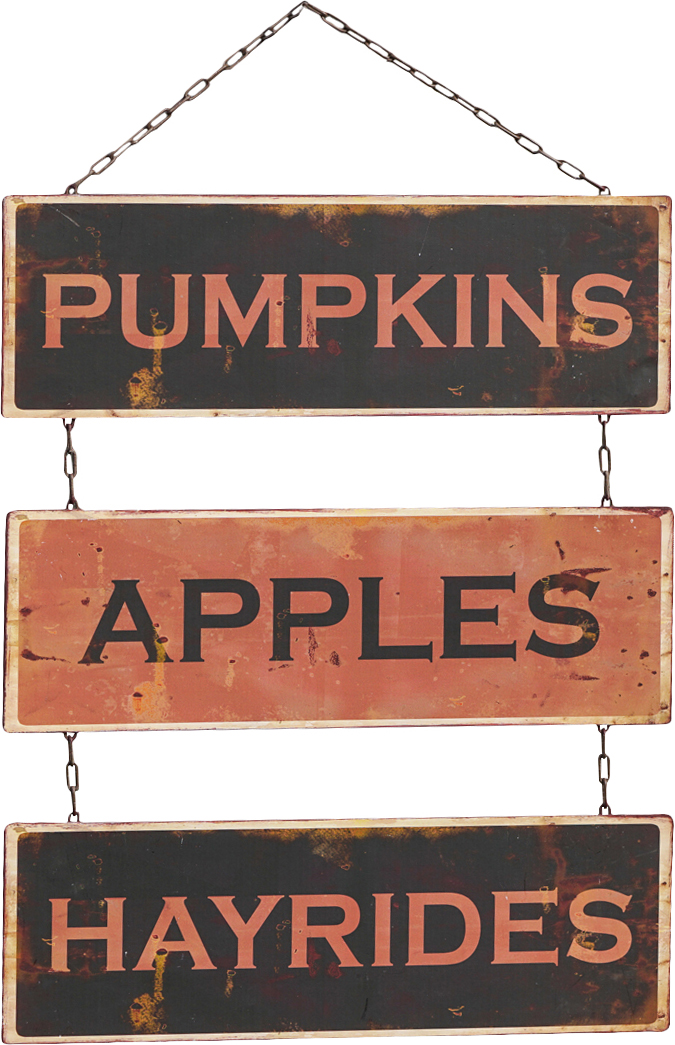 6. Decorating for the holiday is easy with seasonal signs. This one is perfect for your porch, front door, and anywhere inside your home. It's a piece you can hang up for Halloween and leave it up until Thanksgiving.
Apples Sign, $20.99. (844) 664-4472 or wayfair.com.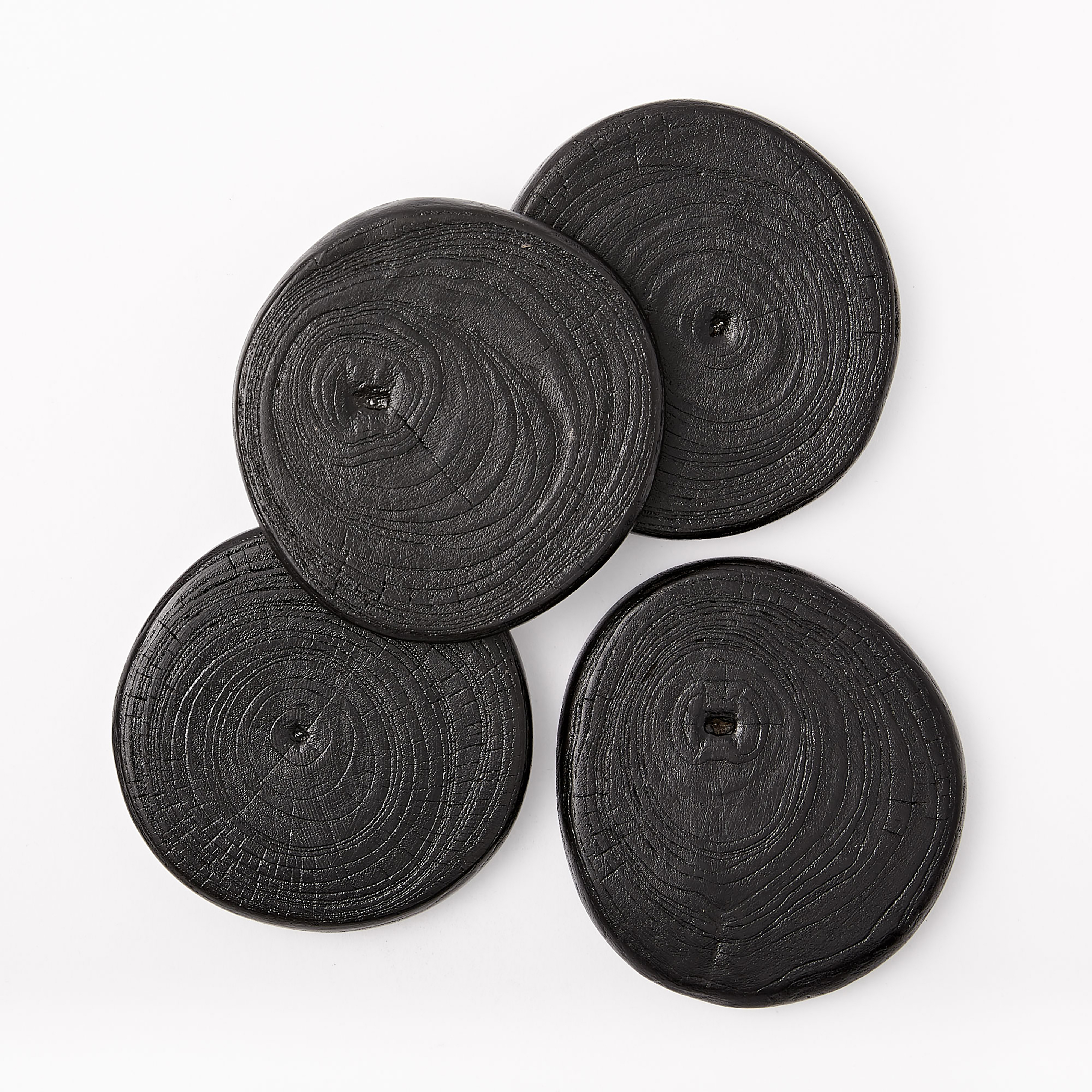 7. Don't forget to use a coaster! These blackened wood coasters will help you keep your favorite furniture free of stains and they add just a hint of haunted design.
Blackened Wood Coasters, Set of 4, $19. Visit westelm.com.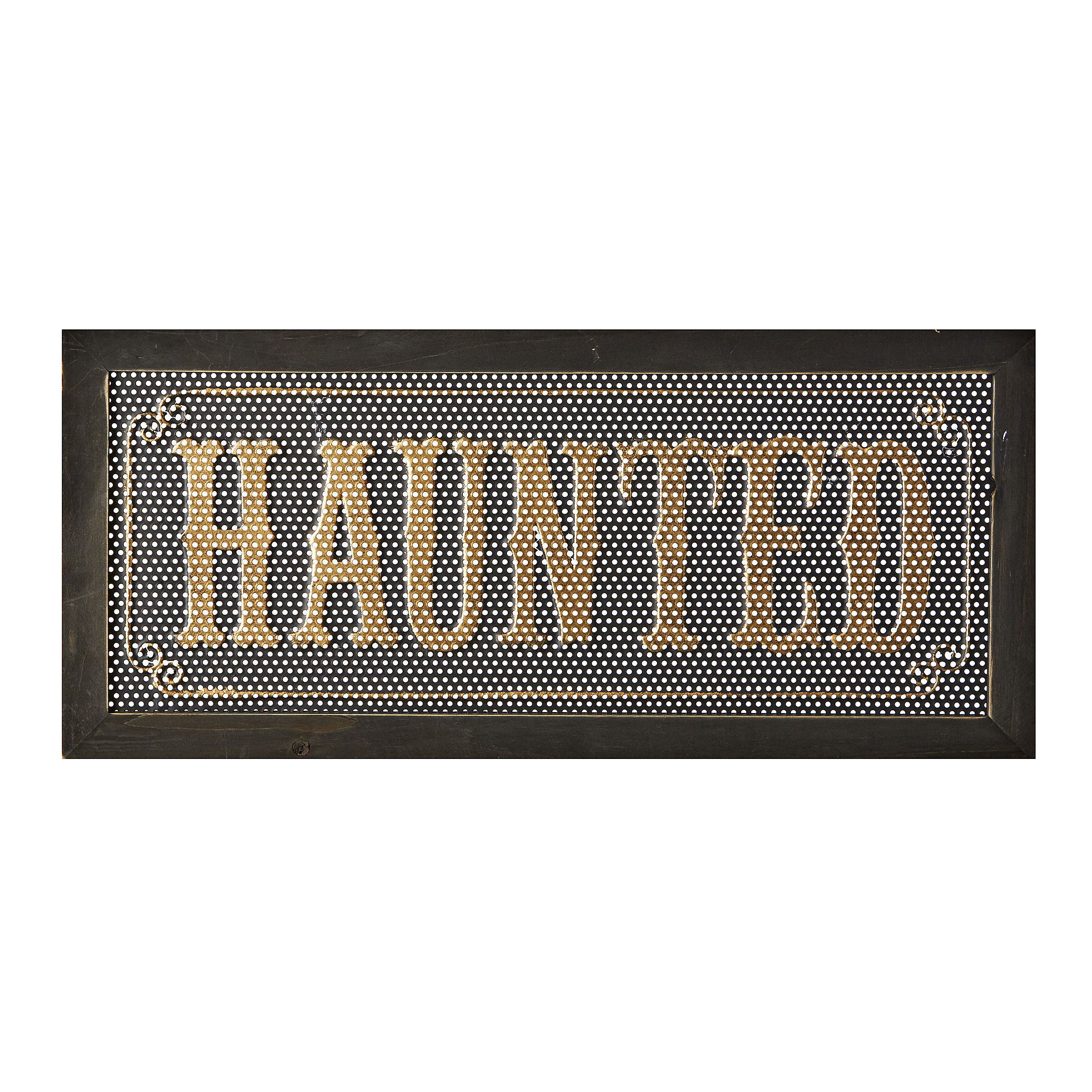 8. This small industrial-style sign looks great on any shelf or behind your freshly picked apples.
Haunted Wall Plaque, $7.49. (877) 541-4855 or kirklands.com.