Need some fresh ideas for transforming your home in 2022? We've got you covered! Our nine professional design and home experts offer advice that you can put into practice. From spa-like bathrooms to colorful kitchens, these specialists know what's up.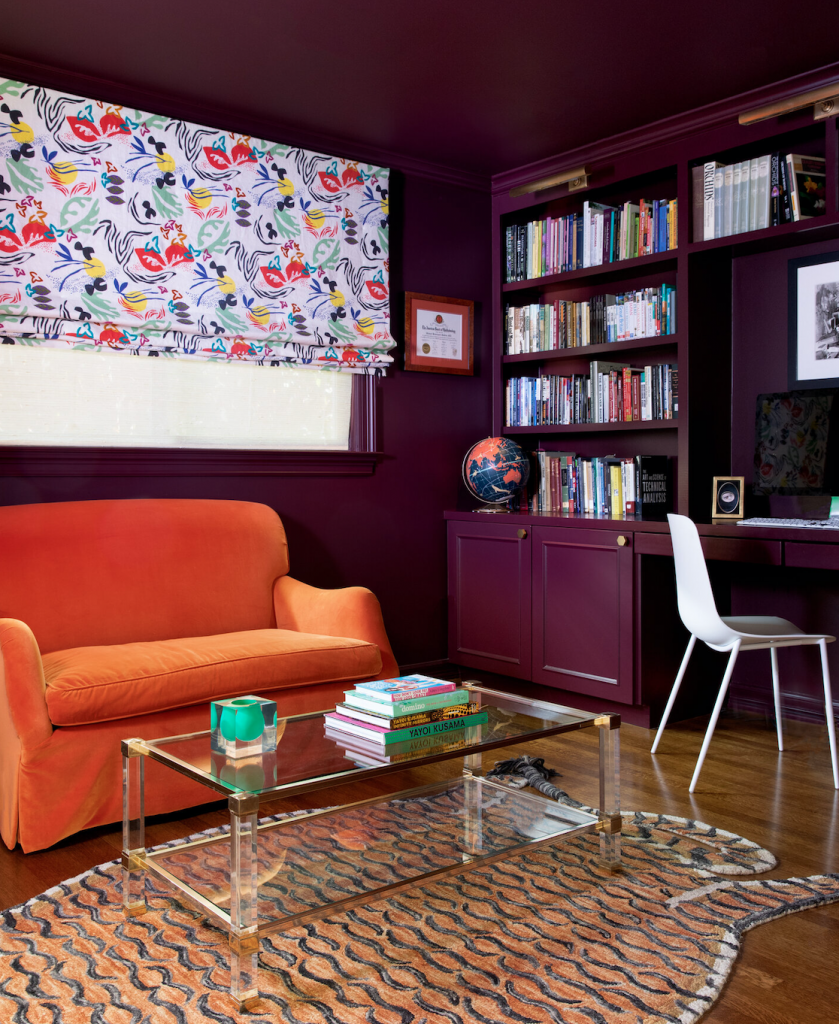 Appreciate the Little Things
Interior designer Mary Patton believes 2022 will bring a sense of appreciation for the little things in life. "The word 'trend' makes me think of something fleeting, though I firmly believe that there will always be certain things that remain in style," she says. "For 2022, I expect a lot of joy and happiness in decorating, even if they are small details. For example, beautiful crystals and china, art that makes you happy, coffee table books (which to me are like art), fresh floral arrangements, and white bedding will only increase in popularity."
Colors vs. Neutrals
Interior designer Marlaina Teich says that in 2022, color, layering, and texture will be all the rage. "In 2022, I believe we will see kitchens trending away from all white, and instead, we will see the addition of more natural elements and color in the kitchen. Even darker colors like a deep green have already been showing up as a trend."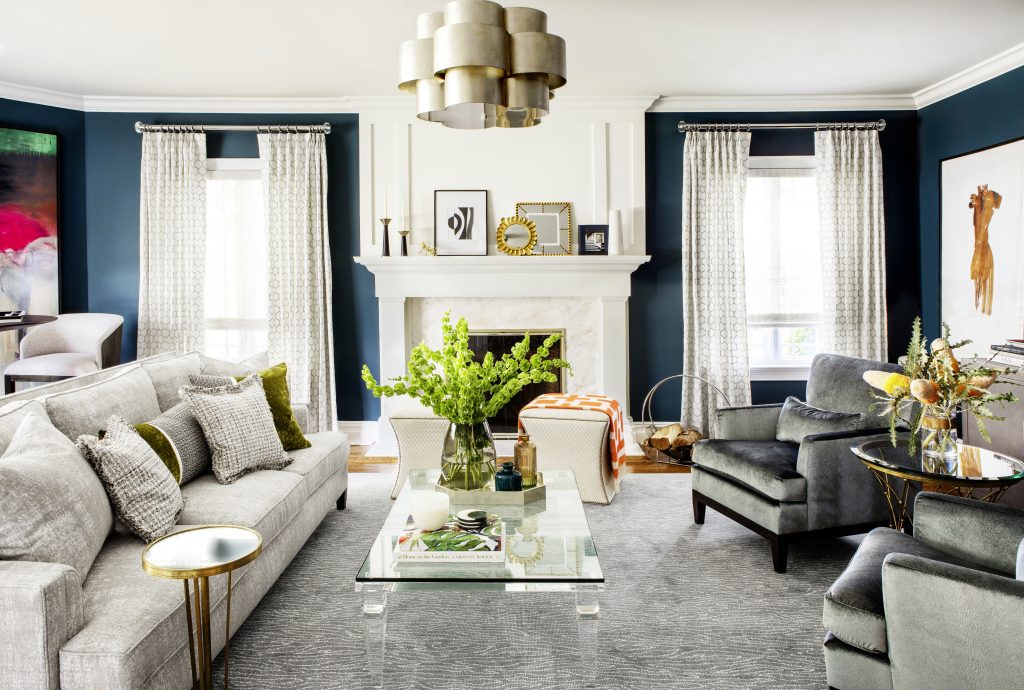 Interior designer Mel Bean agrees, saying, "There will always be a place for neutral interiors, but I predict far more color in 2022. The all-neutral look will never go away completely, but I predict we will be seeing less of it."
Stoneside, a custom window coverings company, has a similar prediction. "There will be a shift away from minimal color palettes, such as beige, brown, grey, and white. Warm, light colors are making their way into more homes."
Ivana Darmawan, founder of Kasih Co-Op, also commented on this trend, saying that colorful accents are the way to go. "For smaller spaces, it may be daunting to commit to a certain wall color or large piece of one-of-a-kind furniture, as it would be difficult to swap out later. Instead, choose colorful pillows, throws, and linens that are fun and easy to change. They'll give your space more personality.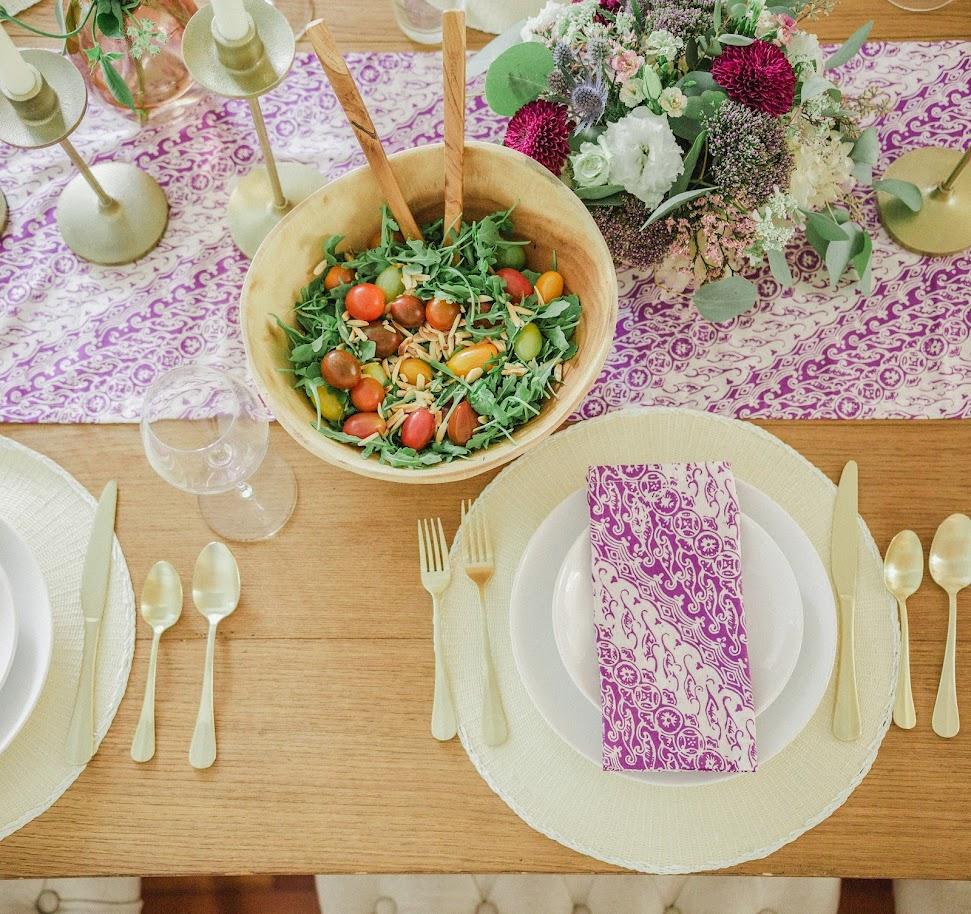 Unique Furnishings and Finishes
Stoneside claims that people will be less interested in mass-produced products in 2022. Instead, they will opt for "natural, organic materials that make us feel cozy and at ease." The company has noticed that "people are replacing their minimal white roller shades with woven roller shades and colorful patterned Roman shades that speak to their personalities."
Mel Bean concurs, explaining, "I believe interiors with all new furniture and décor is on its way out, as people are wanting to bring in more antique items. I think we will see a mix of new furnishings with collected items that have more soul."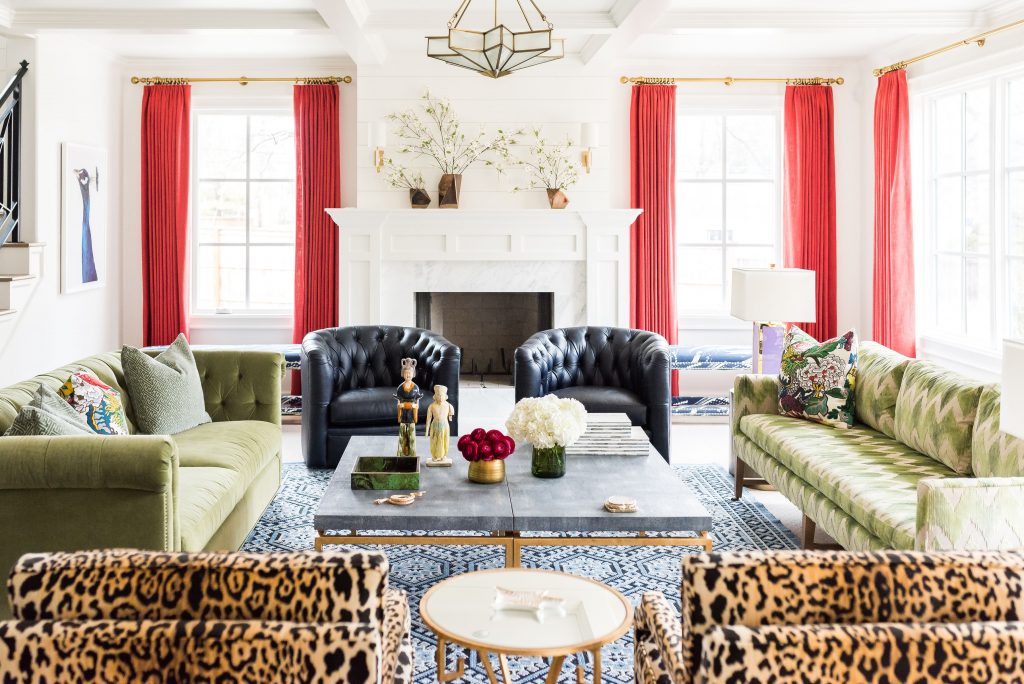 Design Trade Service, an exclusive online marketplace, shares a similar sentiment. They believe handcrafted and organic materials – such as wood, wovens, Ratan, ceramics, and clay pots – will increase in popularity. Additionally, they expect the 'Japandi' style – which is a mix of contemporary Japanese and contemporary Scandinavian – to make an appearance in more people's homes. On top of that, they surmise people will emphasize asymmetrical features instead of designing their homes with a symmetrical balance.
Ivana Darmawan thinks there will be more interest in global aesthetics, due to the limited traveling we've been able to do in 2020 and 2021. "Intermingling accessories like batik and ikat pillows and throws allows us to reminisce about our past travels or yearn for future vacations." She also believes smaller spaces will benefit from having interesting, colorful table linens. "People are becoming more comfortable with smaller, intimate dinner parties," she says, "While hosting these private gatherings, having high-quality, unique tabletops will set the tone for quality time and encourage people to talk with each other."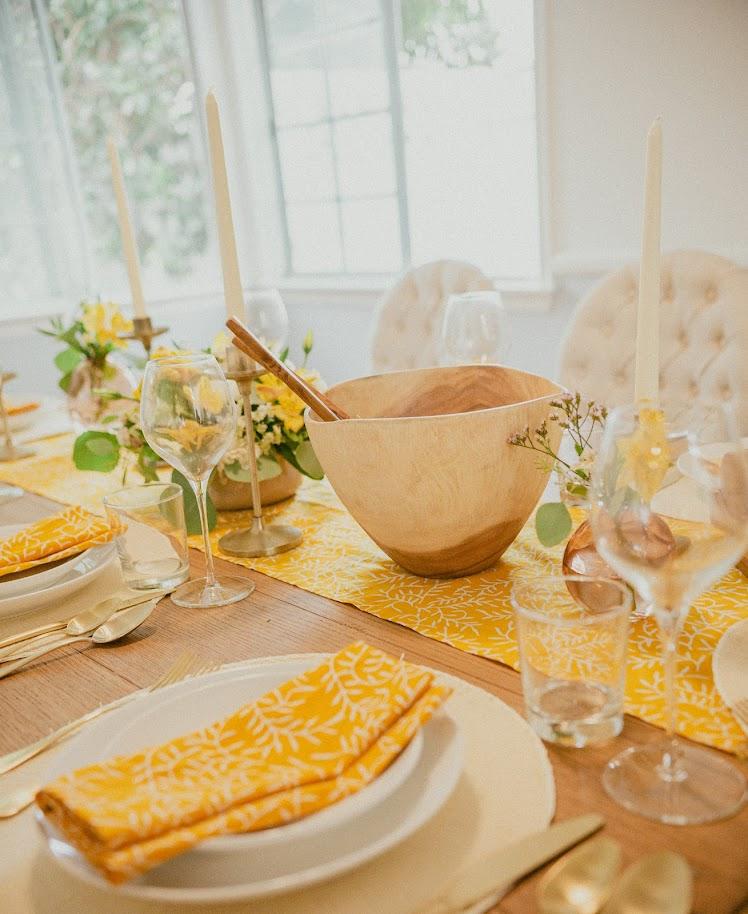 Minimalism vs. Maximalism
Marlaina Teich suspects people will leave their minimalist philosophy in 2021. "I think we will see the minimalist trend waning in 2022. Design will instead open up to more layered spaces, complete with color, tone, and texture at the forefront."
Like Marlaina Teich, interior designer Brittany Farinas of House of One believes people will favor a chic, maxamilist design over a neutral, minimalist one. "I think terrazzo is not going anywhere," she says. "It just works in so many applications and, in my opinion, always makes a commercial space 'trendy' and a residential space 'elevated.' A lot of our clients are leaning more towards a 'chic' look overall. I actually created a label for the style we've been implementing in our projects: 'Curated Chic Luxe.' Every person I've told that to so far says 'Oh, I want that.' I also think it's hard to ignore a design that takes risks and is just visually interesting overall. I've been seeing a lot more maximalist design work and think it's great. Even if it's not your personal style, there's appreciation to be had for a design that is well put together."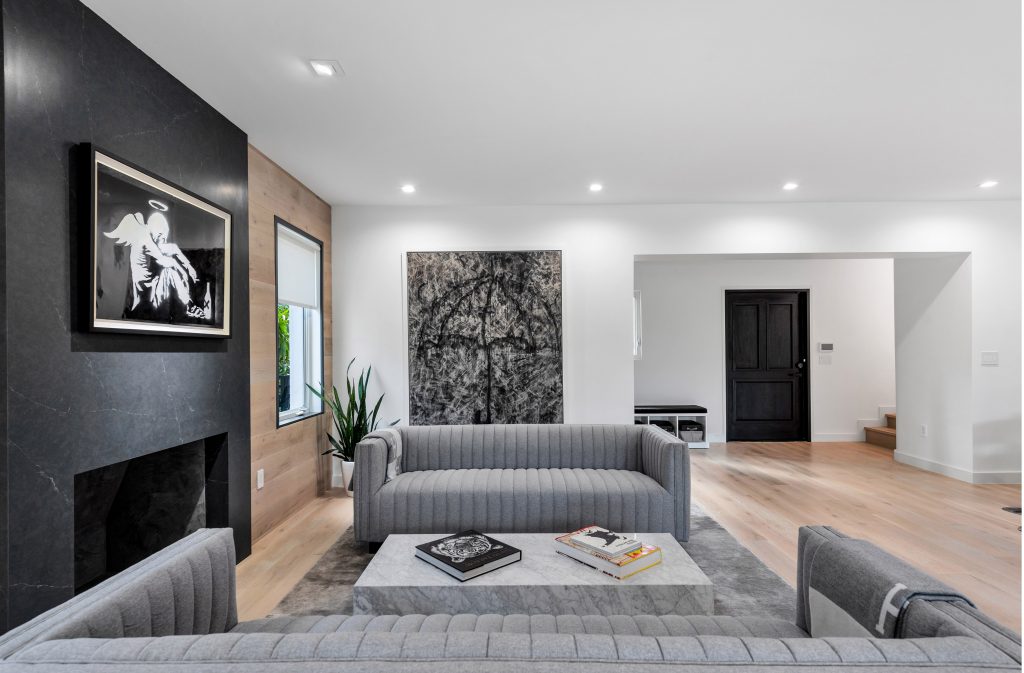 Multi-functional Spaces
Ivana Darmawan knows that multi-functional spaces will be important for many employees that work from home. She states, "As we start getting back to normalcy and seeing more friends and family, some people are still working from home. With that in mind, the goal will be to make the rooms multi-functional, but presentable, as we start hosting friends and family at home now. Some people may have their dining room and home office in the same area, so storage space to swap out decorations will be important. Adding pillows on dining chairs can also help provide delineation between working time and resting time."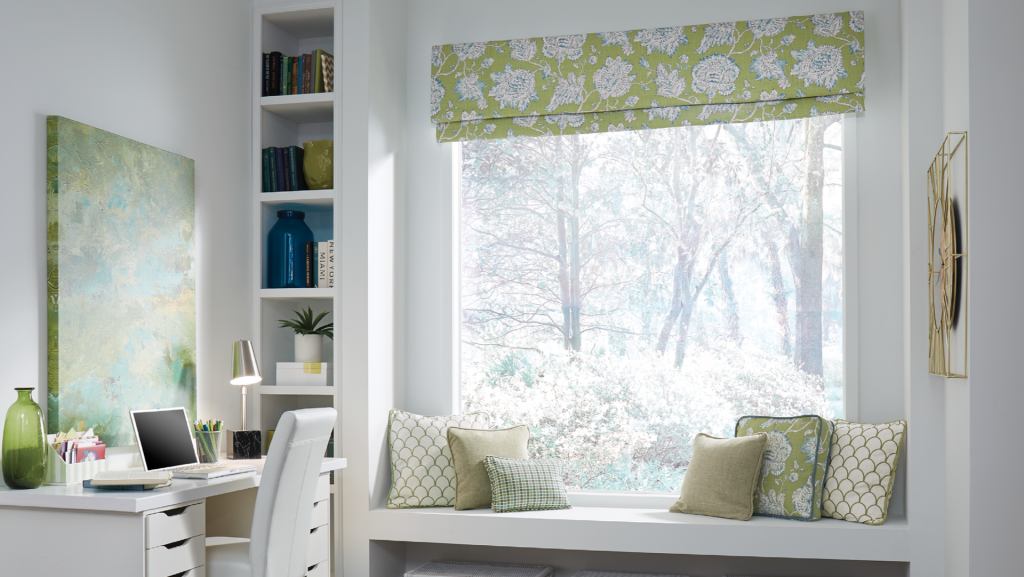 Stoneside agrees that multi-functional spaces are here to stay and explains how significant window treatments are for transforming a room's atmosphere. "Layering window coverings with a few different fabric options allows rooms to be used in many ways. For example, if your 'work from home' desk is in your bedroom, light control might be the most important to you. Layering a solar screen under a blackout shade can be a fantastic way to maximize function."
Spa-like Bathrooms
NOMI, a company that specializes in bathroom remodels, says it's time for an upgrade. "In 2022, our bathrooms will become a true sanctuary. We will invest a lot more money and time into creating a spa-like environment at home. Steam showers, additional shower jets, aromatherapy features, automated music systems, and beyond." Sign us up!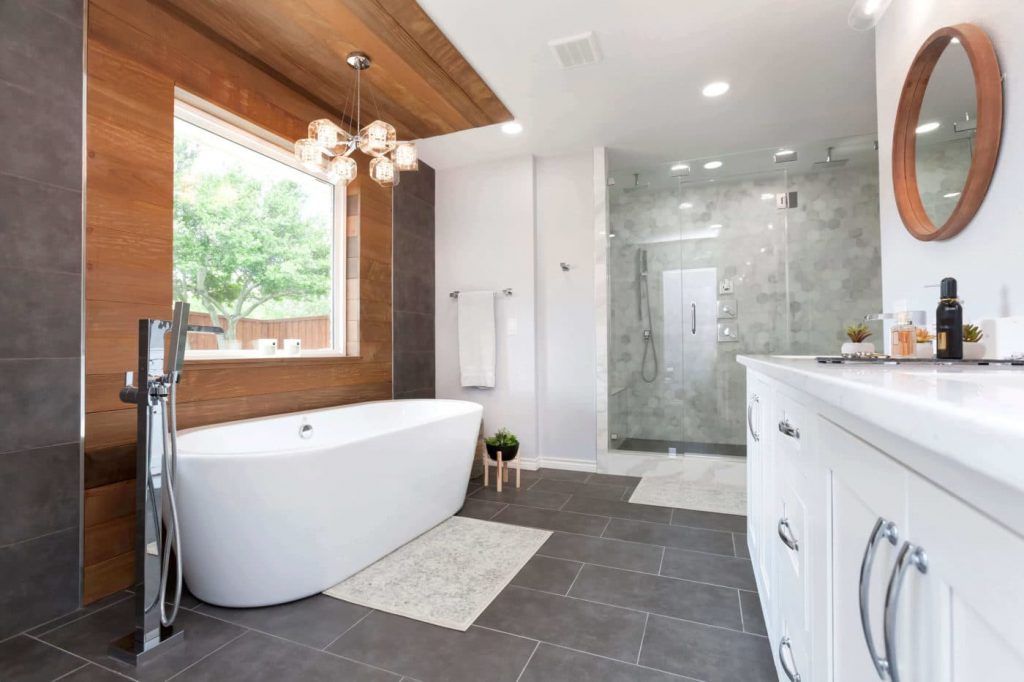 Large, Upgraded Outdoor Spaces
StruXure, a company that designs outdoor furniture, explains why customized outdoor areas will be vital in the new year. "It's no secret that outdoor spaces are trending now more than ever due to the pandemic. In 2022, we foresee an even larger increase in extended outdoor spaces, such as pergolas or cabanas, where people can work, play, entertain, and beyond. As with interior design, a well-designed outdoor space needs to offer both comfort and function. Without both, it won't get used. In addition, an outdoor space must be designed to withstand the elements. Even the most well-curated outdoor lounge or kitchen will remain underutilized unless it can be protected from rain, sun, and extreme temperatures.
"Additionally, the increase for technology for outdoor design is at an all-time high. The ability to add accessories that will withstand various weather elements, can incorporate lighting, heat and wind controls, motorization, and beyond, is key as well."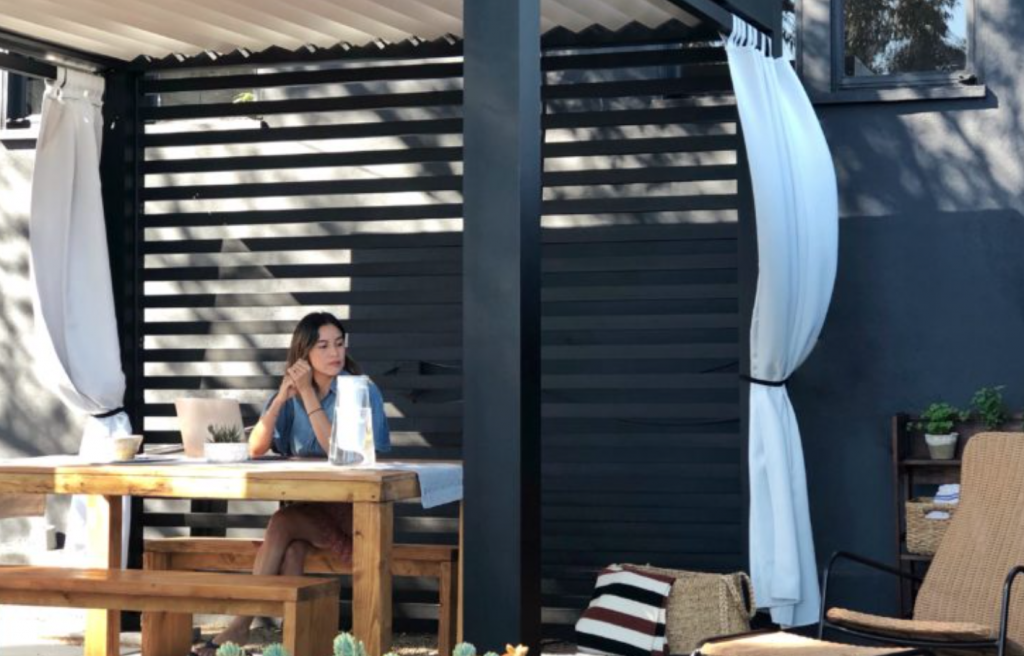 Which trends will you be implementing this year?
Want more inspiration? Check out our farmhouse kitchen décor recommendations.
Of course, don't forget to follow us on Instagram, Facebook and Pinterest to get your daily dose of cottage inspiration!