From Moroccan textiles to Turkish rugs, the Bohemian trend is now a mainstay in home décor. Nemadji poetry, made by the Nemadji Tile & Pottery Co. of Moose Lake, Minnesota, is a collector's item that fits right in with this trend, mixing color and marbleized design to create unique statement pieces. This pottery is a great way to go Bohemian and put some tribal accents in your home.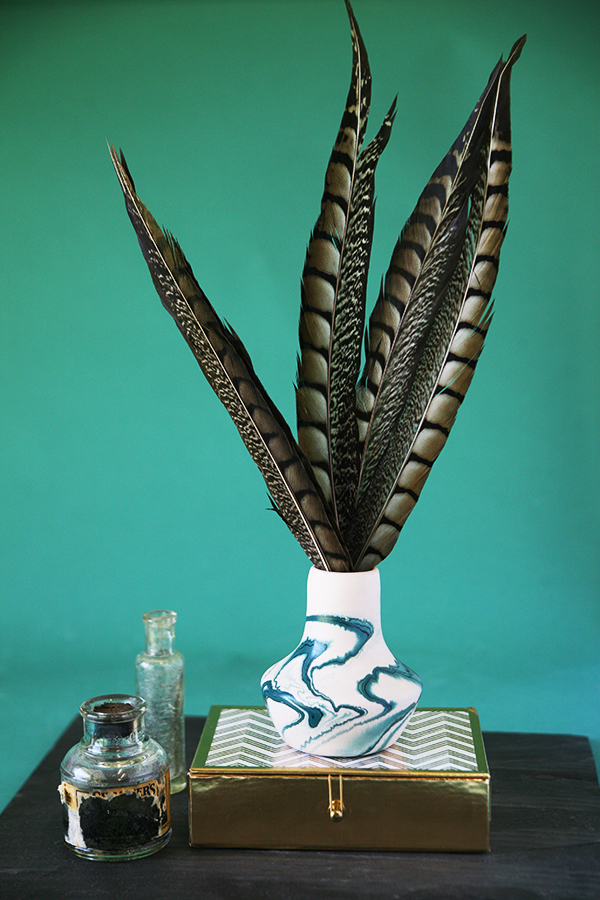 The Craft
From 1929 to 2002, the Nemadji Tile & Pottery Co. produced many different forms of pottery intended to appeal to travelers and tourists in search of exotic Native American arts. Nemadji pottery was made to replicate Native American artifacts, but over the years buyers began to mistake the pottery's name for the name of a real Native American tribe, and the company did not disabuse them if the idea. While the lore of Nemadji was built on a misconception, romanticism is part of the appeal of the brand. And today collectors from all over the country share their findings on blogs and forums, and sell their collections online.

The Real Deal
Nemadji pottery has become a style all its own, and many companies or potters have marketed their pottery as Nemadji. However, the original Nemadji pottery has a stamp on the bottom that depicts a Native American chief's head surrounded by the words "Nemadji Pottery USA." The pottery often came as vas (two-pronged wedding vases were a popular shape), pitchers, vessels and even cups. Be careful not to expose this pottery to excessive sunlight or moisture, which can cause cracks in the paint and the clay. If these pieces need cleaning, simply dust them gently with a soft cloth or a feather duster.
Price
You can find Nemadji pottery from $12 to $150, depending on its size and authenticity.