Art Deco is making a comeback in 2020 and we found some gorgeous accents for your cottage from around the web. From mirrors and themed lighting to dinnerware and even a gorgeous fireplace screen, we've got all the Art Deco decor inspiration in one spot.
At Cottages & Bungalows, we love to curate and share our favorite finds from across the web with you. Some of the products you'll see on this page are affiliate links, which means that if you click through and make a purchase, C&B will earn a small commission at no extra cost to you!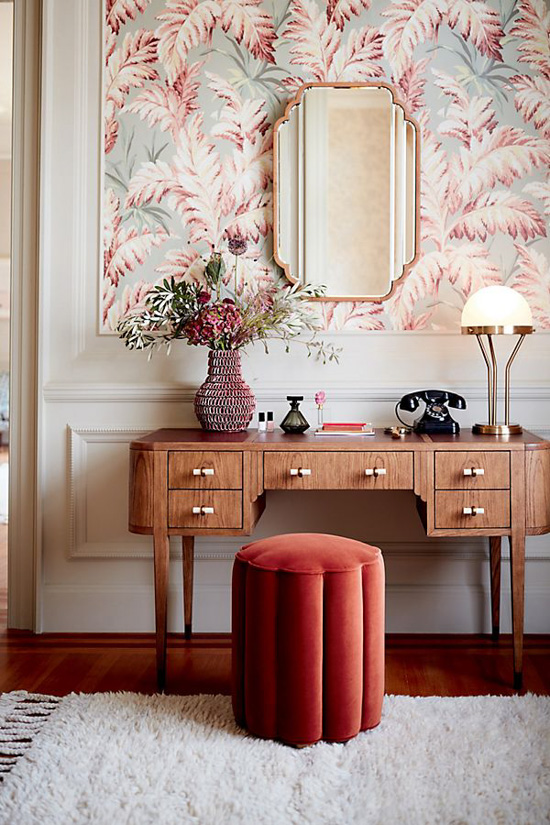 Once again, Anthropologie styles it up perfect and we want every inch of this look! Gosh, that mirror is a beauty.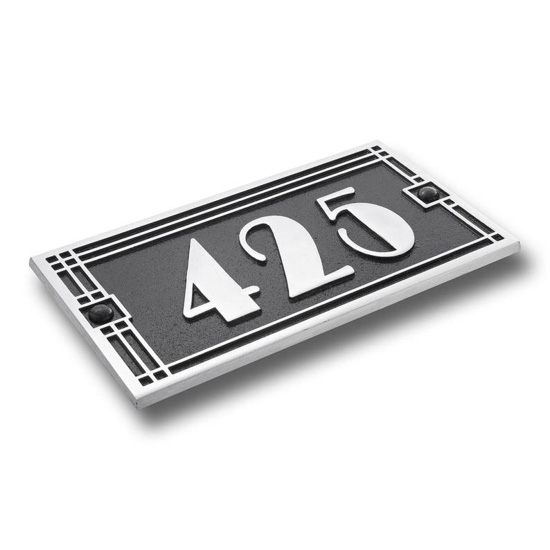 Add some deco charm to your exterior with this house number address plaque. It's the perfect hint of art deco decor to greet your visitors.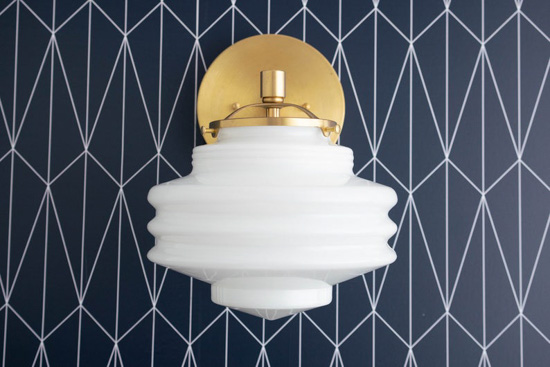 I want these cuties on each side of my headboard. These sconces are just the right amount of Art Deco and modern but could totally be softened against a more romantic wall treatment.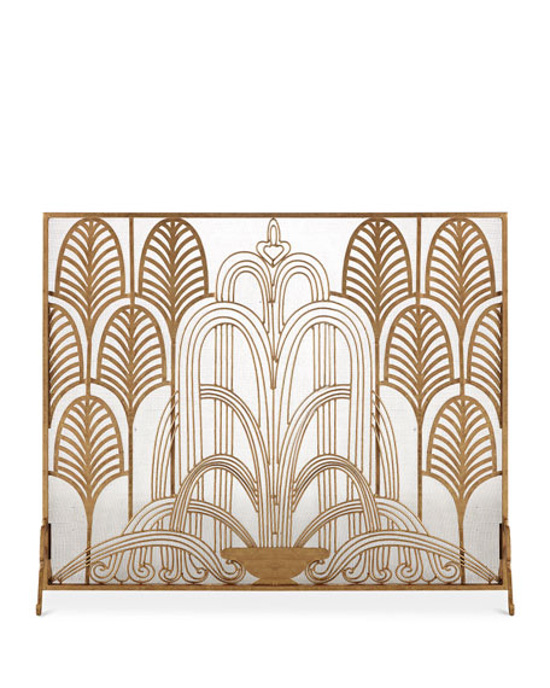 I love myself a fireplace but I REALLY love a fireplace with some flair. This ornate screen would make anyone stop dead in their tracks and admire your hearth.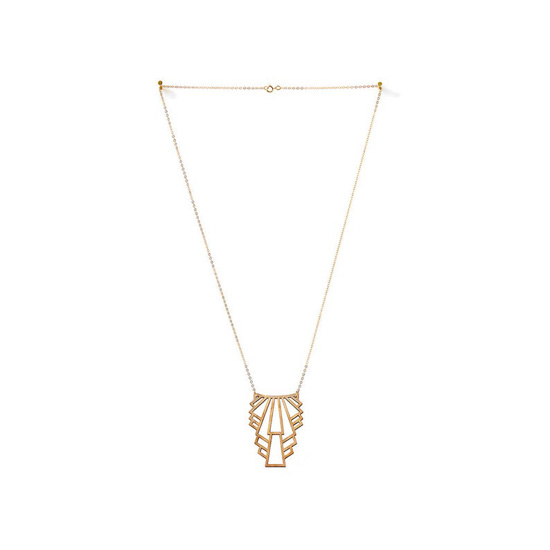 Simple and elegant, we love this gold, artistic statement necklace from Etsy.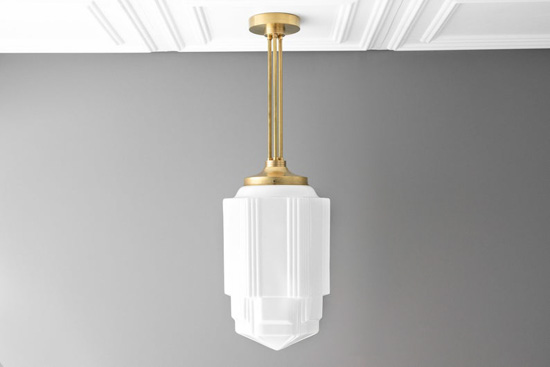 This pendant from Etsy is killer, what a statement piece. It screams big city… I can see it hanging in an open entryway, overhead as guests cross the threshold.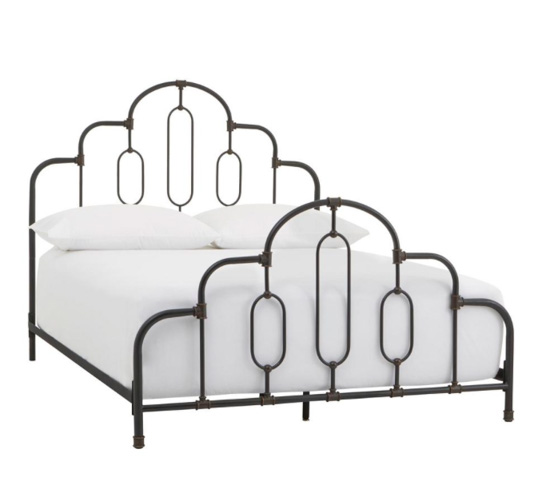 Home Depot has a glamorous deco styled bed frame that is just begging to be in your master bedroom.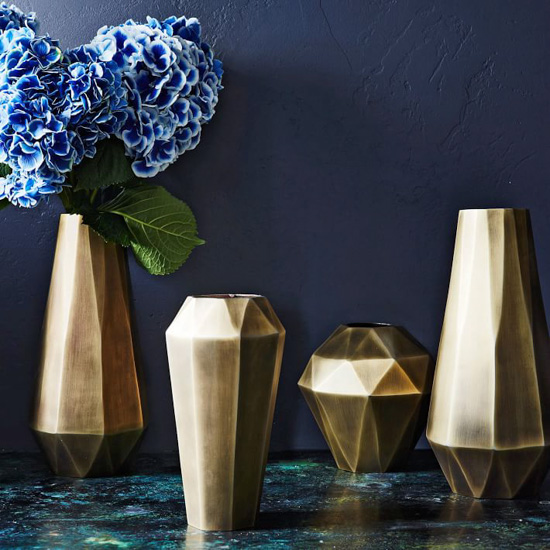 Vases make wonderful accents for any styling spots in your cottage. The top of the piano, shelving, hutch, sideboard, you name it, these vases could live anywhere!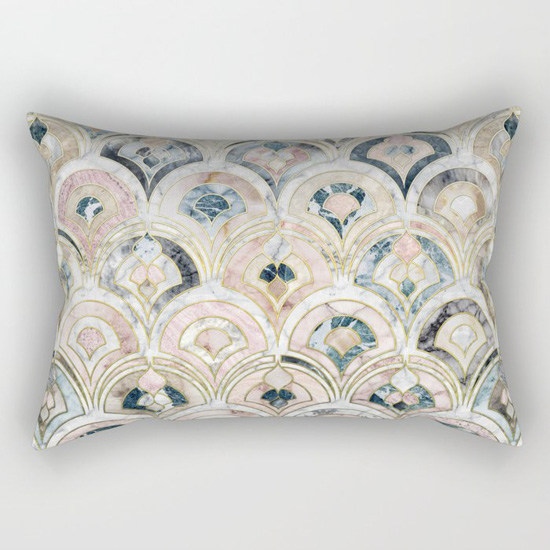 Subtle hints of Art Deco style tossed on an armchair or a couch, made simple with this gorgeous pastel pillow.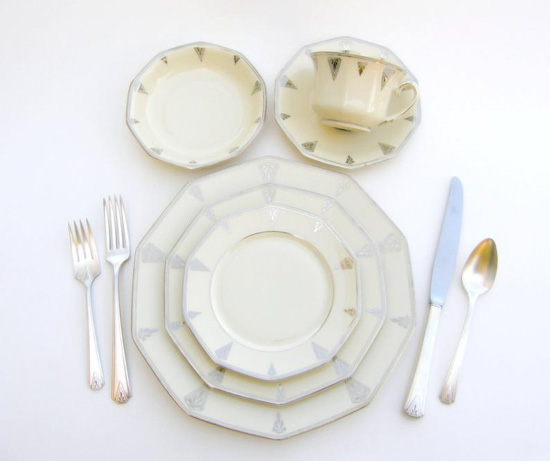 Set the table for 12 with this complete deco dinnerware set. I love that this set can be so easily dressed up for holidays or occasions.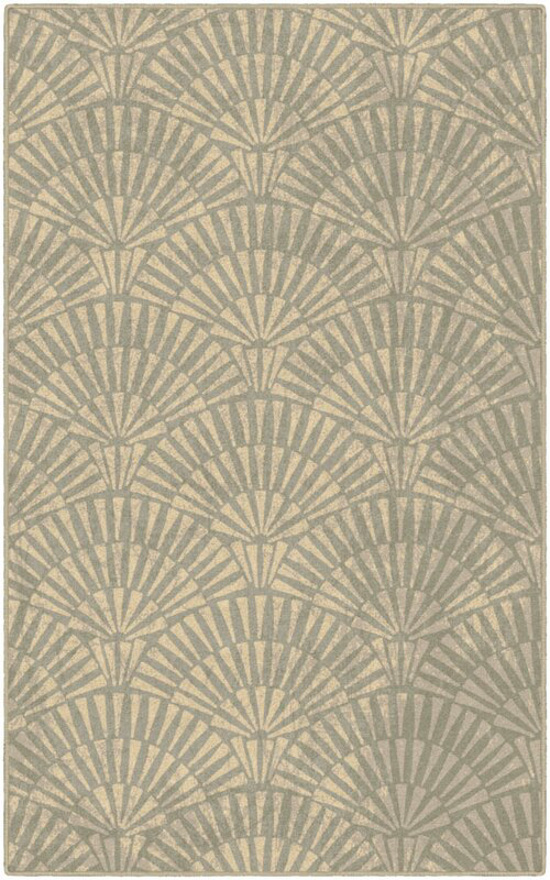 Wayfair has some beautiful neutral rugs with deco patterns. This one was our fave and the palette gives it such versatility.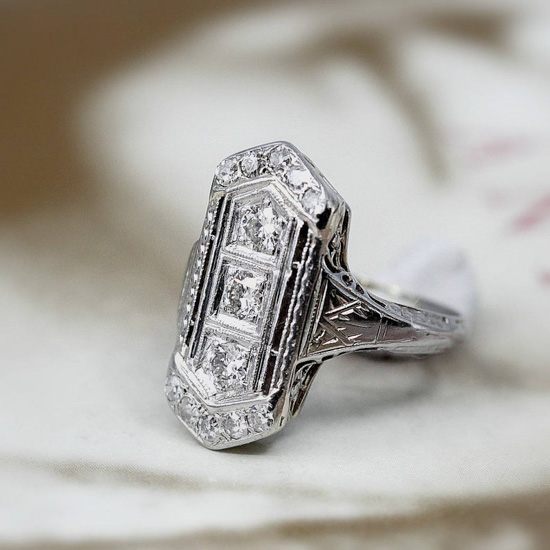 If you can't put deco on the walls or the ceiling then go for this ring, it would be gorgeous on ANYONE! Antiques speak to my soul and this just has to be treasured by someone!
Want more simply beautiful ideas? Check out this post on Art Deco Patterns.
Of course, don't forget to follow us on Instagram, Facebook and Pinterest to get your daily dose of cottage inspiration!