Roaring back into style, over a hundred years after it's inception, is Art Deco. These symmetrical and geometric Art Deco patterns from the 1920s are trending this season in home decor and styling. Make a bold statement in your cottage with anything from wallpaper and tile to textiles and fabrics.
At Cottages & Bungalows, we love to curate and share our favorite finds from across the web with you. Some of the products you'll see on this page are affiliate links, which means that if you click through and make a purchase, C&B will earn a small commission at no extra cost to you! 
WALLPAPER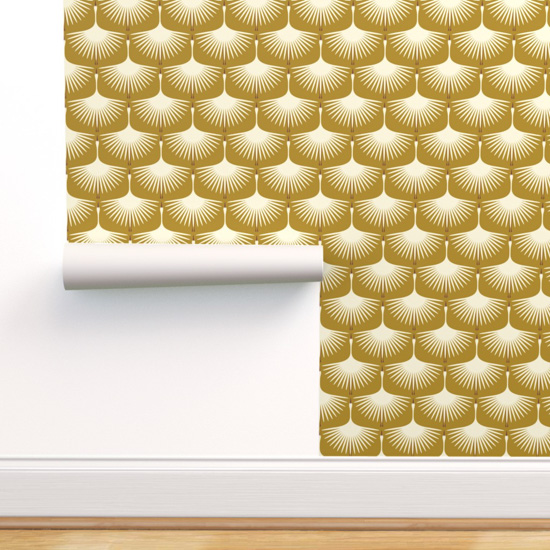 This classic swan Art Deco pattern makes a lovely statement. It comes in a variety of colors but this gold and cream combo stopped us in our tracks.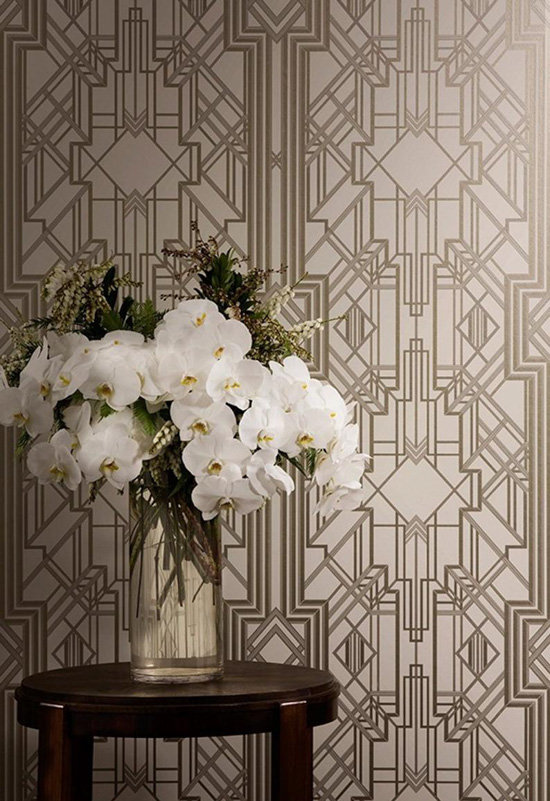 This Great Gatsby inspired patterned wallpaper makes quite the geometric statement.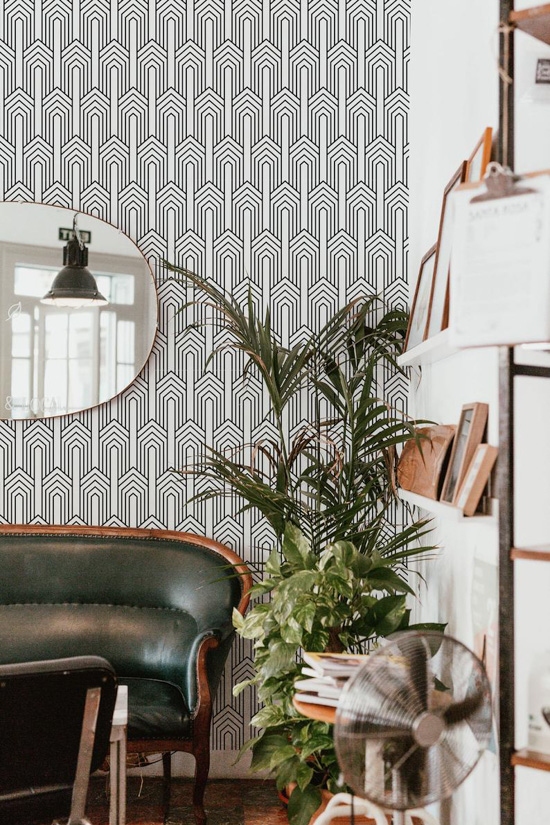 What a fun way to use a bold pattern as a neutral in a room you're ready to design. This peel and stick is an easy way to try something new with low commitment if you're feeling nervous.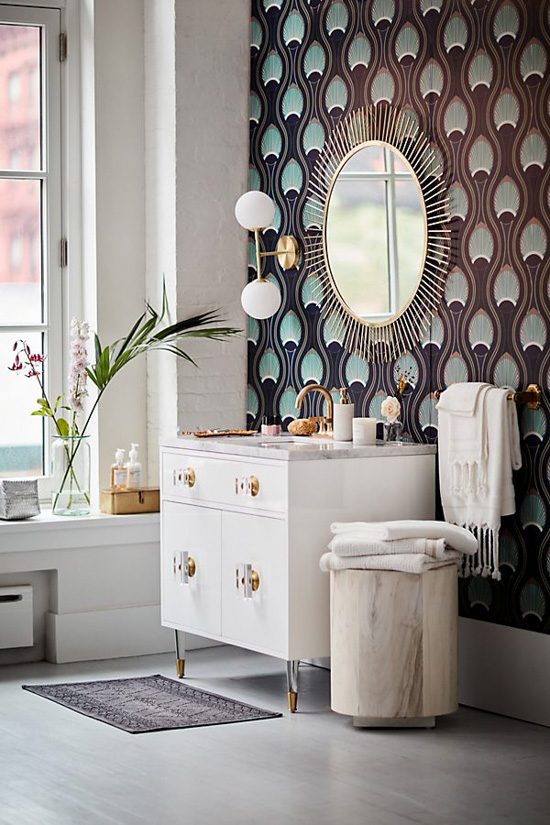 This Riviere Marine wallpaper is STUNNING. Anthropologie always brings it with the style inspiration and we love this combo of cozy, modern and chic.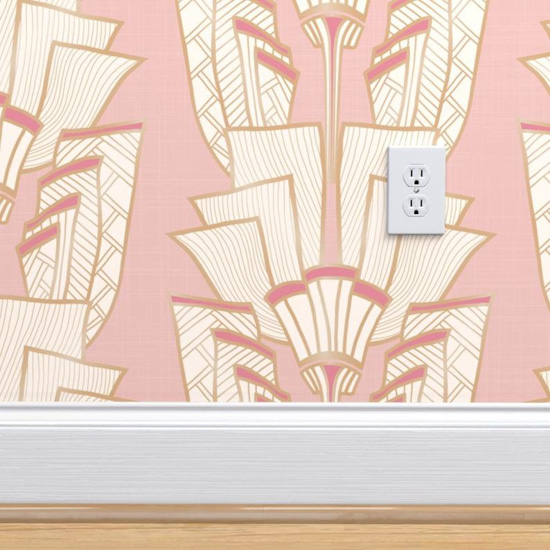 Here's our last wallpaper option in a lovely pastel pink shade. Another option to tip toe into a bold statement, take the edge off with a lighter colored statement.
TILE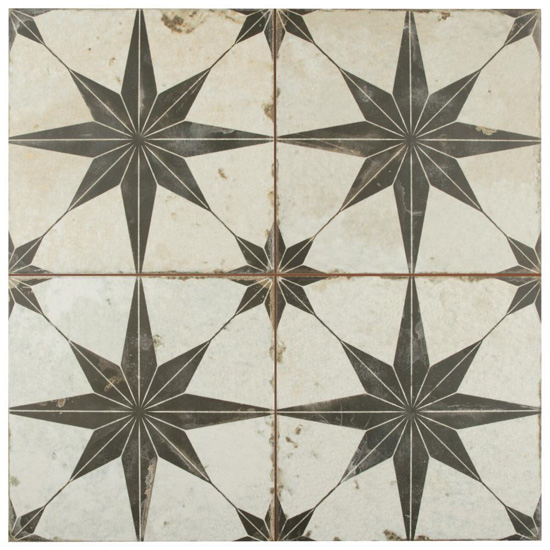 This King's Star Tile pattern is jaw dropping. Once again, if you're not feeling adventurous choose a small space like a bathroom for a big impact with smaller commitment.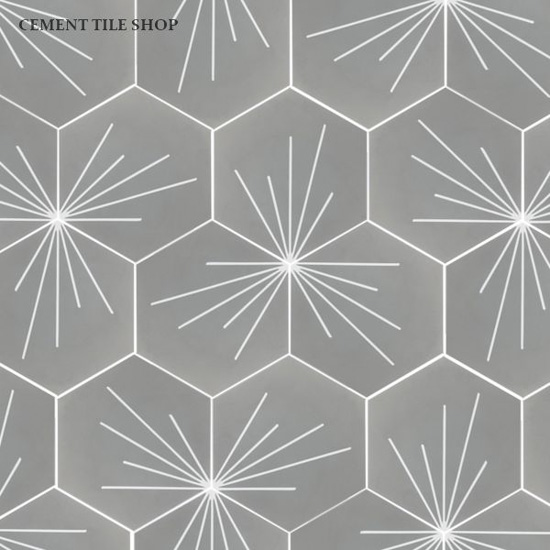 A friend of mine has something similar to this gorgeous tile on the stool side of their kitchen bar and it is subtle yet so FUN! It could play as a backsplash or even as a funky border underneath a bathroom mirror.
FABRIC
Make yourself a throw pillow, stitch together some bedding or even some statement curtains. These fabrics are a sassy way to make an impact this year.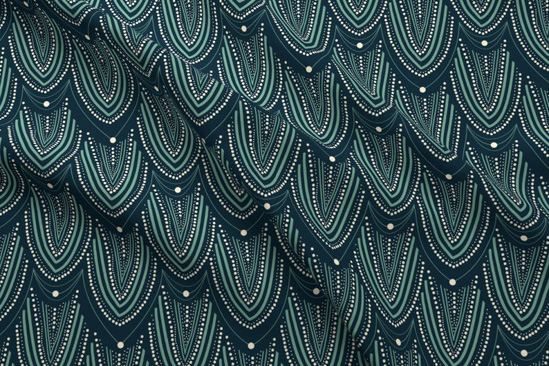 This 1920s inspired beading fabric is feminine and bold and we love the color palette.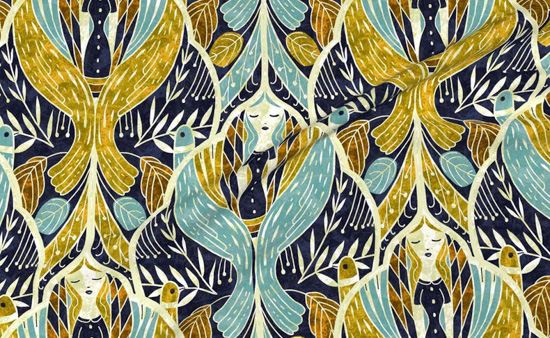 I want a duvet cover made out of this gorgeousness. Who can I call to get this done?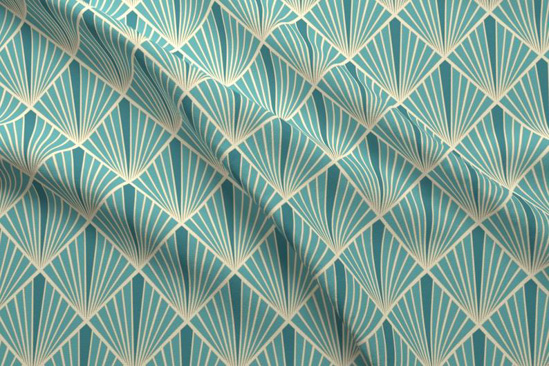 This turquoise fabric has all the makings of a lovely accent for a white beach cottage, am I right? It has a seashell vibe, in my opinion.
Want more simply beautiful ideas? Check out this post on Easy Tips to Add Color & Texture. 
Of course, don't forget to follow us on Instagram, Facebook and Pinterest to get your daily dose of cottage inspiration!