Transferware, with its iconic style and pastoral designs, is a result of the new lifestyle brought on by the era of mass-produced items. Collectors of this pretty pottery are drawn to it for its lovely, pastoral scenes that tell stories of days gone by.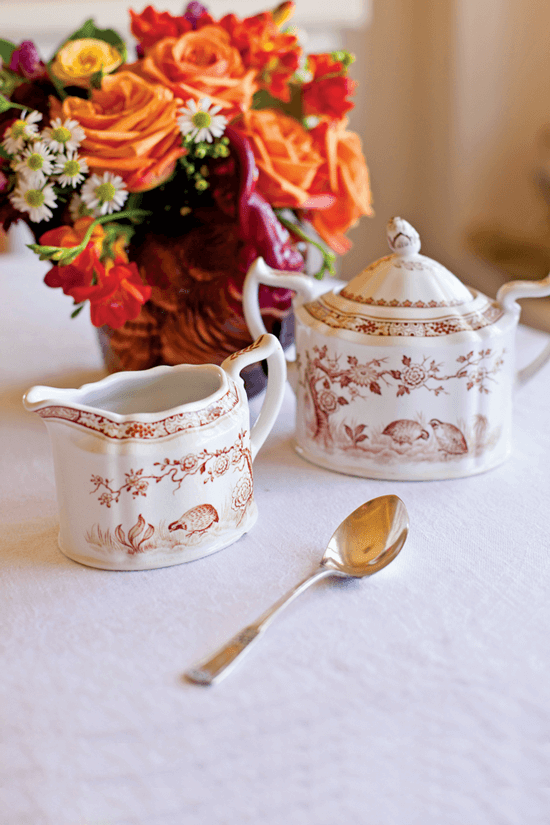 Transferware: A Dining Revolution
This utilitarian dinnerware first came on the market during England's Industrial Revolution, when the sudden growth of a working middle class created a demand for affordable goods that would have previously been reserved for the upper class. The name "transferware" comes from the process by which the designs were made. English manufacturers engraved a pattern onto a copper plate, applying ink and a thin paper, and then pressing—or transferring—the pattern onto the earthenware or porcelain piece. This practice first emerged in the late 18th century and eventually employed many different colors.
Country Charm
The allure of transferware comes from its undeniable charm. Whether the table is set with a mix of complementary solid-colored dishes or completely decked out in intricately trimmed pastoral scenes, transferware makes a statement. Transferware began with blue-and-white patterns that mimicked those found on pricier, hand-painted Chinese imports. But most transferware patterns feature a classical, pastoral scene in the center of the dish.
For many makers, the scene varied on each piece, and the pieces in a set were then united by a matching design that encircled the outside edge of each piece. Common scenes
featured on transferware include romantic picnics, hunting or fishing scenes, floral motifs, Chinese gardens, wildlife (such as cows, oxen, birds and more), churches and homes. The result is an iconic look that has stood the test of time.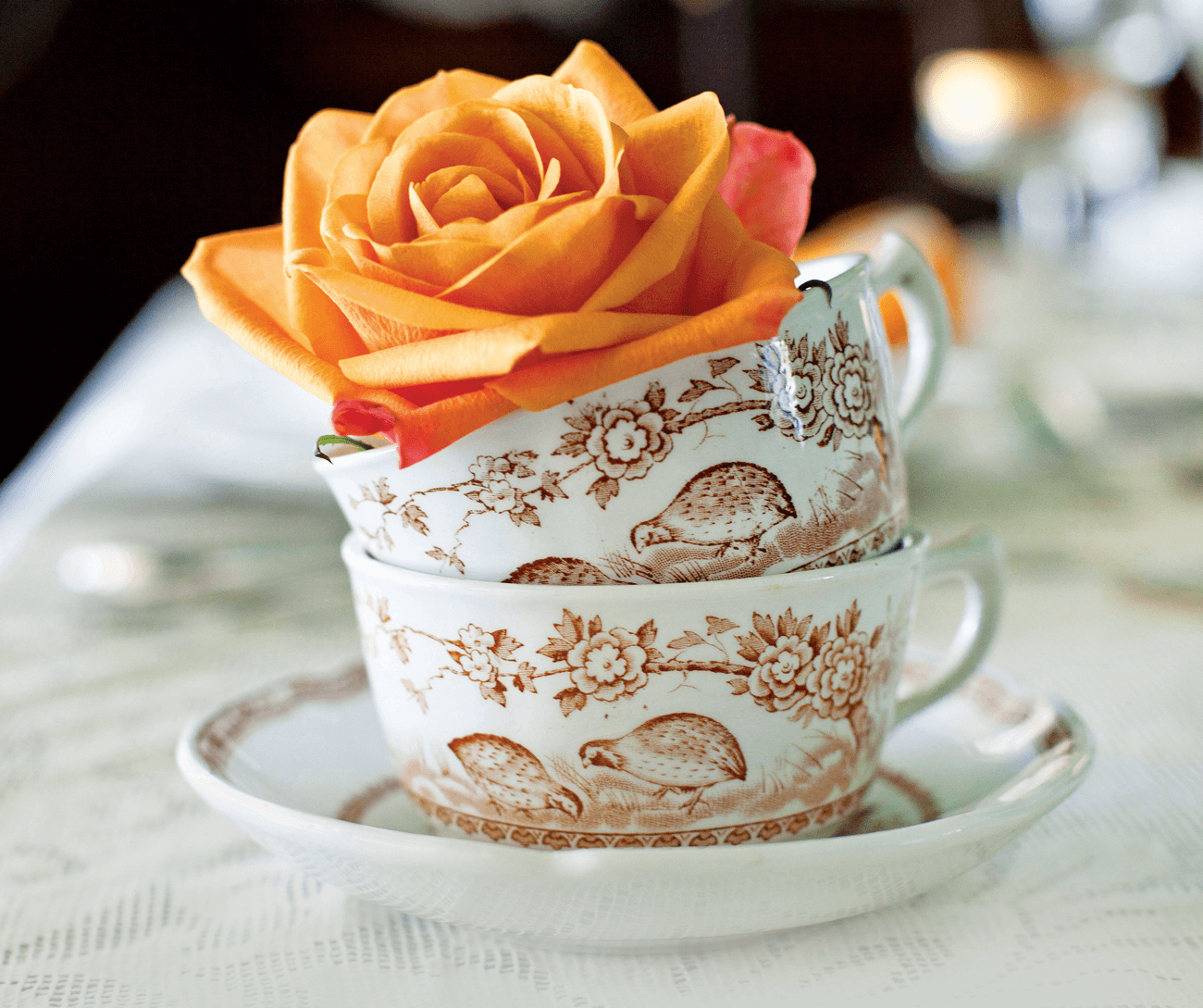 Décor Tip
Add transferware to your farmhouse-inspired décor. The rural patterns look right at home on a wooden table and alongside simple silverware. Ironstone pitchers and a rustic meal can be added for a picture-perfect scene.
How to Date a Dish
Before adding a new piece to your collection, be sure to ask these
important questions.
• Does it have a stamp?
Not all transferware has stamps, especially older pieces.
• Does it have a registration mark?
Many items produced during the mid-1800s through 1883 feature a registered stamp.
• Does it have a famous Anglican scene?
A copyright law enacted in 1841 put an end to
this practice.
• Does it include "Limited," "Ld." or "Ltd."?
These stamps were not used until 1860.
• Does it say "Trademark"?
The Trademark Act of 1862 required the stamp,
although it was not common until several years later.
• Does it say "England" or "Made in England"?
Pieces simply marked "England" were produced from the late 1800s through 1920. After 1920, the stamp became "Made in England."
 
Score Board
Collectible: Transferware
Producers: Most pieces originated in Staffordshire, England, but countless potteries produced transferware. A notable quail pattern was made in 1851 by Thomas Furnival & Sons of Stoke-on-Trent in Staffordshire County. This particular pottery manufacturer remained in business until the 1960s, after changing its name to Furnivals Ltd. in 1913. Ralph Hall was another notable maker.
Price Range: Pieces can range from a few dollars to several hundred dollars depending on age, condition and maker.
Best Places to Pick: If you're looking for a specific pattern or color, online auction sites and dealers are your best bet to track what you're looking for.
Maker's Marks: Ralph Hall products feature these stamps: Hall, R. Hall, R. Hall & Son, R. Hall & Co. and R.H. & Co.
Degree of Difficulty: Easy Score, Shop Around, Hard to Find