Do you think you have to own a historic cottage to get that charming vintage architecture? Think again. Sharon Brandt imbued old-house character into her Redlands, California home by decorating with found architectural salvage. What is architectural salvage exactly? The short answer is that it's any piece of architecture found and reused in a new way with the goal of saving these historic building materials. But today, the spirit of architectural salvage can be seen simply when you use an old shutter as a piece of wall art, or as a room divider. Or if you happen to find a piece of iron scrollwork particularly beautiful and use it on your wall or maybe even as a shelf bracket.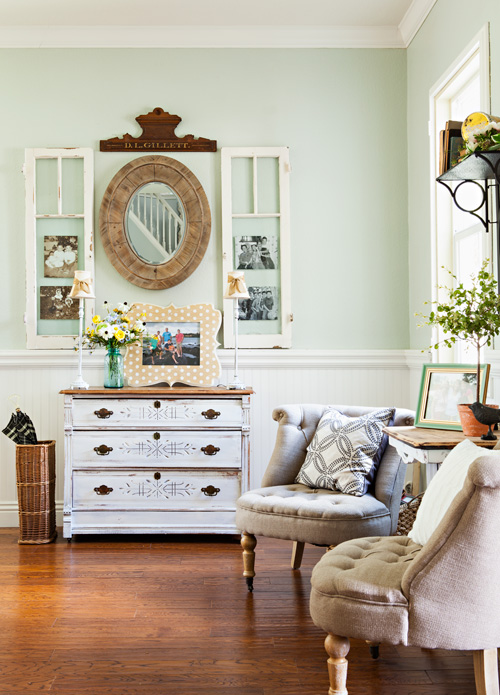 Truth is, adding architectural pieces, millwork and other details to your space can help give a new home a more storied look. And they don't necessarily have to be truly old or historic. A good way to combat bland builder walls is to add a bit of architectural embellishment. Along with furniture painted in a distressed finish, using architectural style pieces in a new way helps give Sharon's living room has the charm of a period cottage.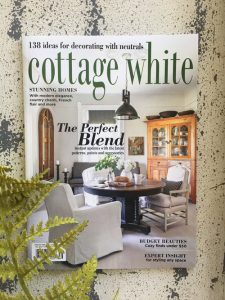 For more stories on how to add texture, detail and interest into your cottage style, get your copy of the latest issue of Cottage White!