Are the holidays your favorite time of year? They are for us because Christmas is a time when you can go all out with your decorating. The more holiday decor the merrier and it's all about adding festive touches to every part of your home, no matter how small.
The easy way to get started on your holiday decorating is to look at it one room and one surface at a time. Are there ways to keep your existing decor and simple add a little holiday sparkle? Or should you swap out your regular decor and pop in some new holiday pieces? Here are some ideas on how to refresh your decor for the holidays.
Holiday Decorating Ideas for Your Entryway
As visitors head on over to your home for the holidays, make a merry welcome with your entryway. When guests step inside, be sure to include a spot for them to hang their hat and sit and take off their boots. You may already have a comfy bench in your entryway or mudroom area, but consider ways to add color and holiday cheer, like adding some cute themed pillows and a cozy throw. Other fun holiday entryway ideas can include bringing in mini Christmas trees, fresh garlands and potted topiaries into your space.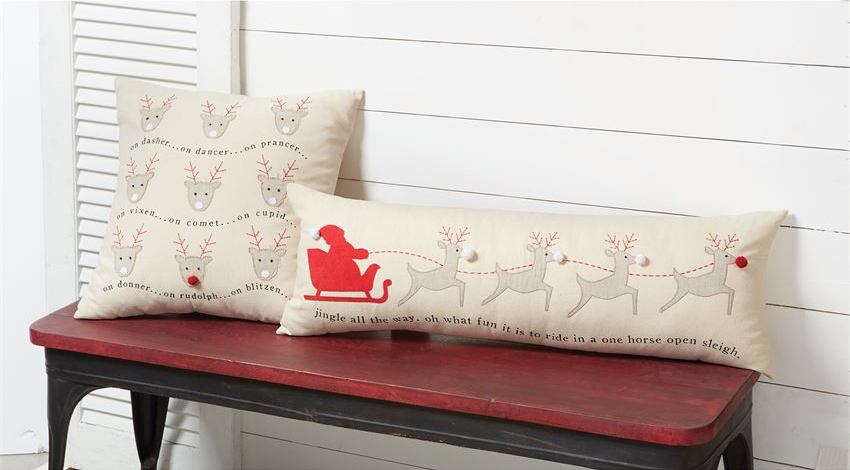 Holiday Entertaining Hotspots
If you're hosting holiday parties or gatherings, you'll want every living area in your home to look the part. Be sure to deck out your entertaining areas such as kitchen islands, bars, bar carts, hot cocoa stations, buffets, etc. and leave no detail undecorated. Playful garlands, fresh pine branches, creative advent calendars, seasonally scented candles and diffusers and kitschy snowman soap dispensers throughout your home can set a festive mood.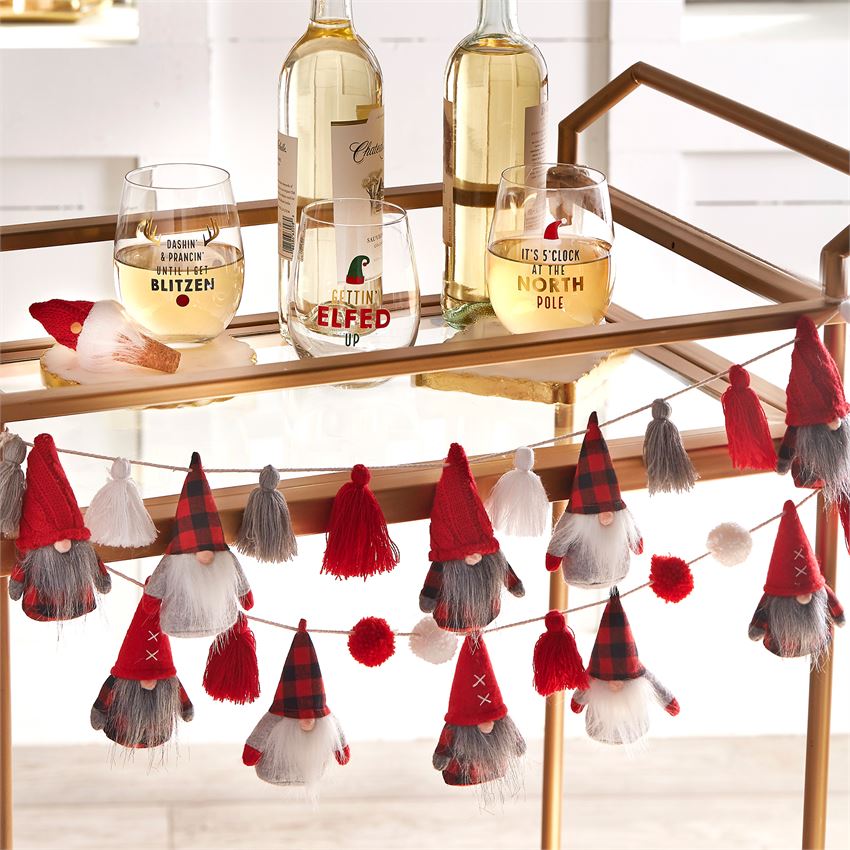 Christmas Refresh
When the holidays roll around, change up your regular decor with accessories bearing your Christmas colors and seasonal flair. Wreaths and ribbons on every door are easy christmas decorating touches that add festive charm. For your everyday household items such as a basket that's usually bare, why not transform it into a holiday floral arrangement with pine cones, pine branches and your favorite flowers? Add putz house displays, snowglobes and garlands to tabletops all throughout your home for an easy holiday makeover.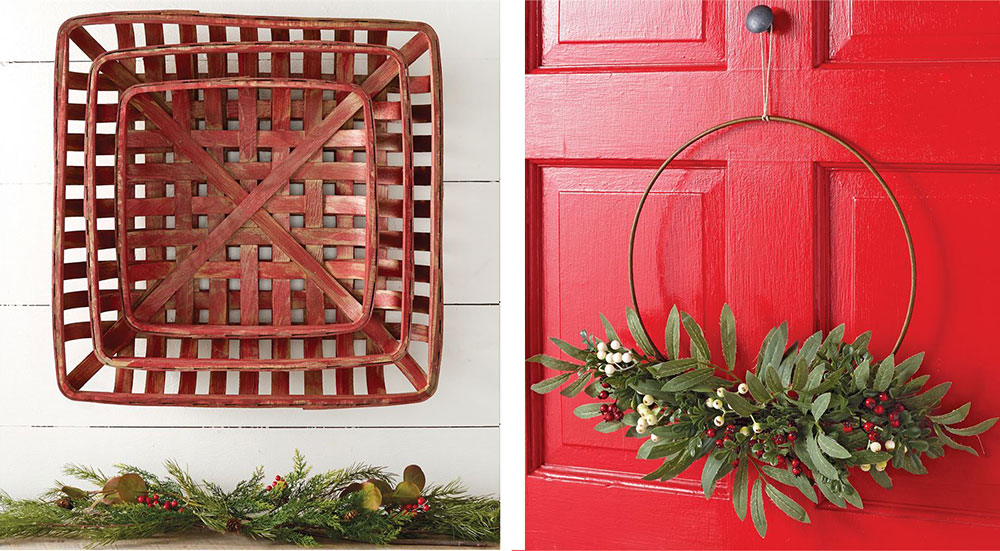 It's All in the Details
Put a holiday spin on the smaller details to transform your home for the season. Drape a Christmassy throw across the sofa for a warm holiday vibe. Hang holiday-themed towels in your kitchen and guest bathroom. When you set the table, use your favorite holiday plates, platters, tablecloths, napkins and napkin rings. Don't overlook these tiny touches, as they can really enhance the holiday vibe in your home.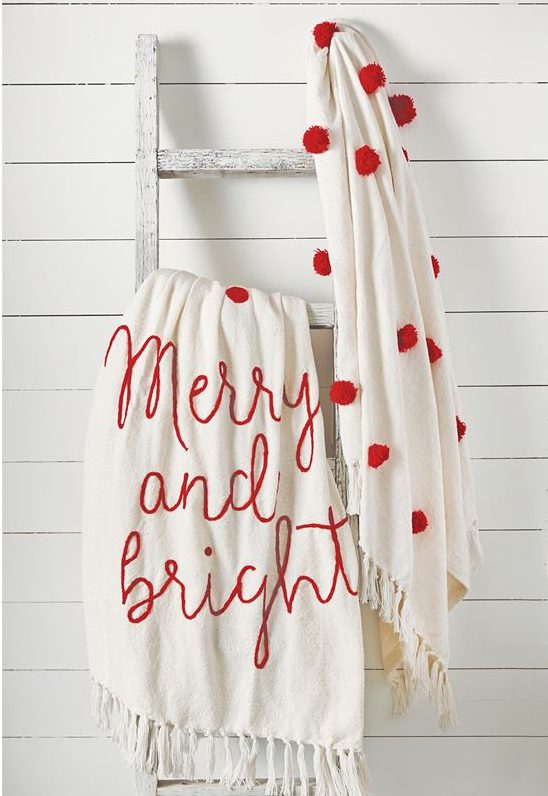 Countdown to Christmas Decorating
As you spruce up your space for the holidays, adding a personal touch to every detail counts. Holiday decor is more than tinsel, color schemes and Santas. It's also about finding ways to make family and guests feel welcome and nostalgic as they spend time in your home during the holiday season.
Don't forget to download our printable holiday decorating checklist to stay organized. This handy checklist will keep you on track with your Christmas decorations so you'll be able to dedicate plenty of time to decorating your entire home for the holidays.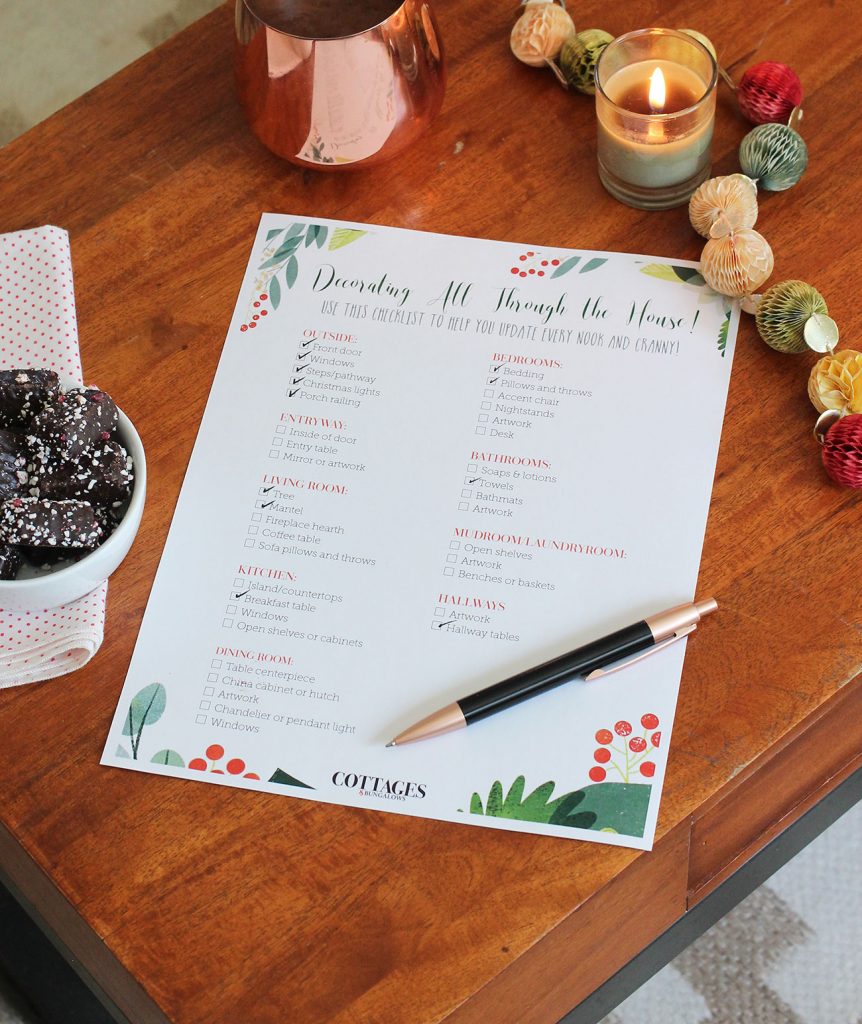 Make sure you sign up for our 12 Days of Cottage Christmas Newsletters to get access to all our free printables!
Did you miss yesterday's post about organizing your shopping list? Get caught up by clicking here. Then check out the checklist below to see what's to come.

Of course, don't forget to follow us on Instagram, Facebook and Pinterest to get your daily dose of cottage inspiration!