The laundry room, mudroom and home office carry a lot of weight in the average household. Not only do they play an essential role for most families; they probably don't get the planning attention they really deserve.
Interior designer Lauren Clement of Lauren Nicole Design says that while designing these mudroom spaces does need some extra forethought, making yours work hard for you can actually be easier than you think. She put her expertise to work on this North Carolina remodel. "This homeowner is a busy mom with two young kiddos, 2 rescue dogs, 2 rescue cats and a husband who travels a lot for work," Lauren says. "Both kids play sports and are constantly on the go. So a contained and organized space for all of the 'stuff' to go was her number one ask."
Ready to rework your mudroom? Here are her top tips.
3 KEYS TO A SMART AND STYLISH MUDROOM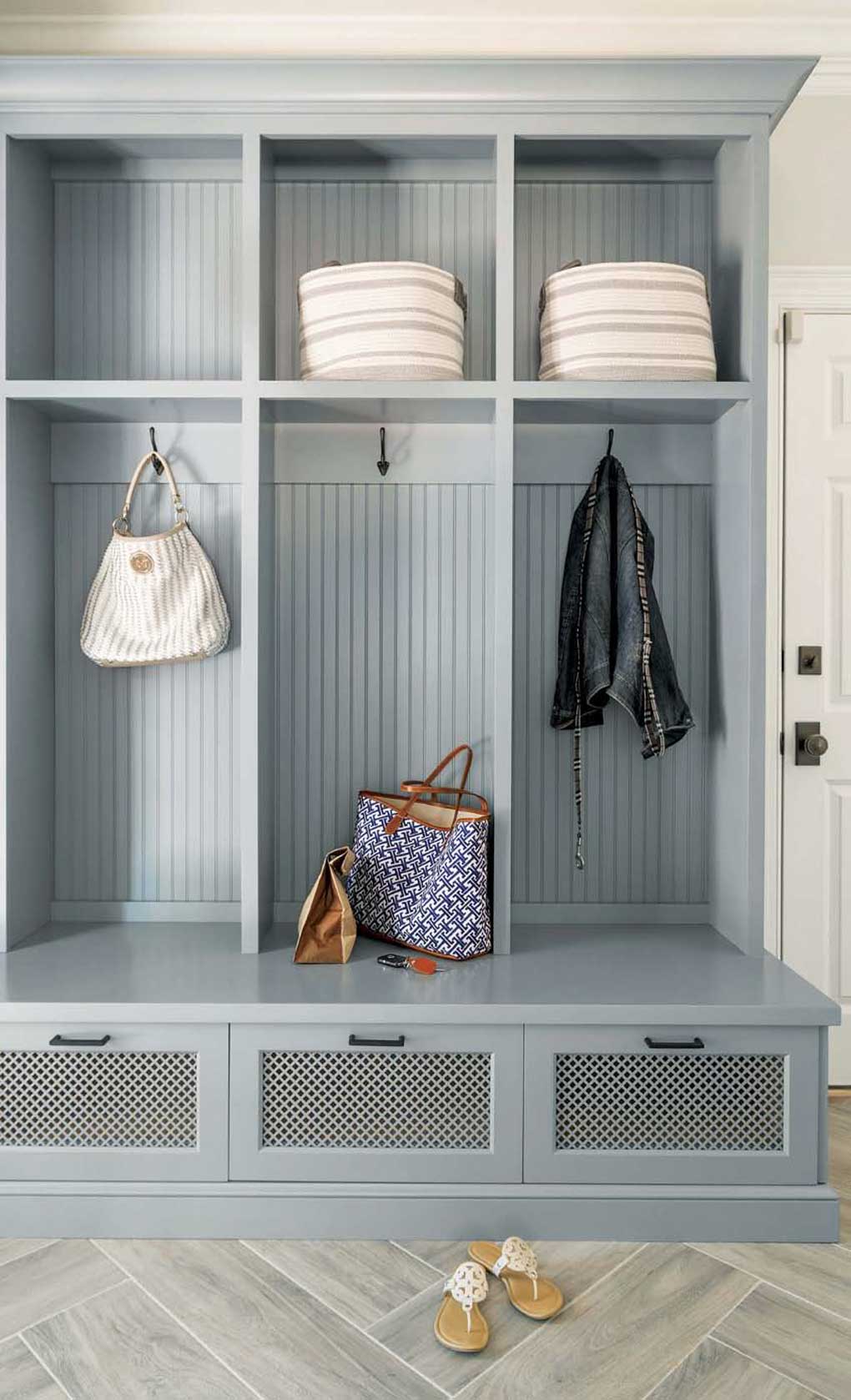 1. Organizing the Mudroom
This locker/cubby-style tall hanging system with a bench to sit on and a place for shoes just makes sense. We added the top shelf with baskets for overflow and seasonal items like hats, gloves, scarves, which are rarely needed here in Charlotte. My favorite part of this drop zone is the metal-grated front of the shoe drawers, which not only look fabulous but allow any stinky odors a chance to escape.
2. Flooring
An easy-to-clean and does-notshow- everything floor is a musthave in this space! That's why I love this faux wood porcelain tile, as it is the perfect color and style to easily wipe up dirt and spills, but it also hides a lot and will hold up beautifully over time. Choosing herringbone style, we did not sacrifice looks for function at all.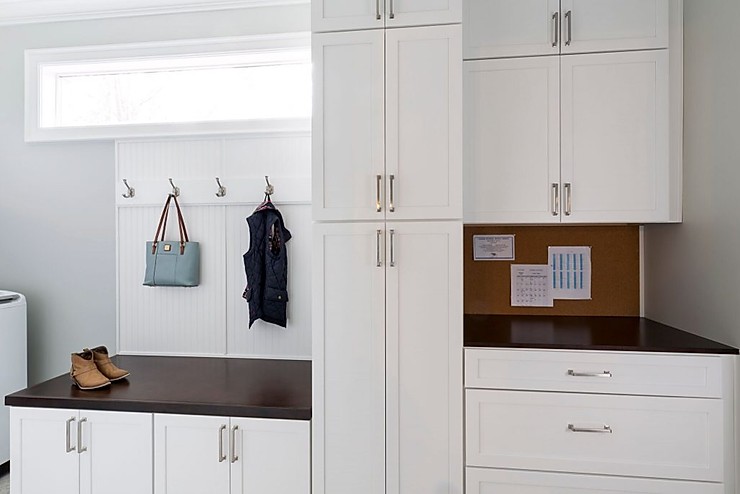 3. Light and Bright
Good lighting is a must in any space. Early in the morning or late at night, when natural light is not the best, you want to make sure that you can find your keys in your purse, that Henry grabs a matching pair of cleats and that sweet Alice doesn't leave her school book on the bench.
Want more simply beautiful ideas? Check out this post on Form + Function: Home Office Musts.
Of course, don't forget to follow us on Instagram, Facebook and Pinterest to get your daily dose of cottage inspiration!