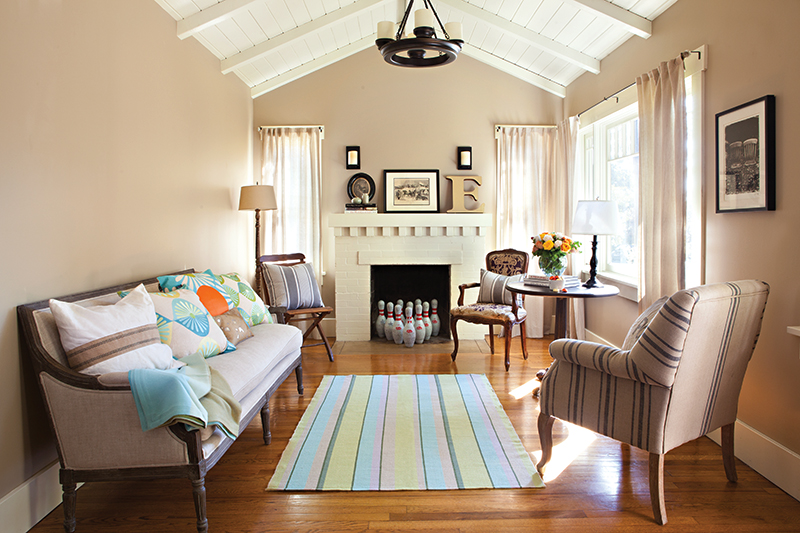 Whether you live among the foliage of New England or the heat of Florida, you probably feel a certain crisp vibrance when the calendar turns to autumn. Laguna Beach, California, resident Wendy Estreicher has a knack for bringing that sensation to her coastal cottage, using strategically placed decorative items to evoke the cozy feel of fall.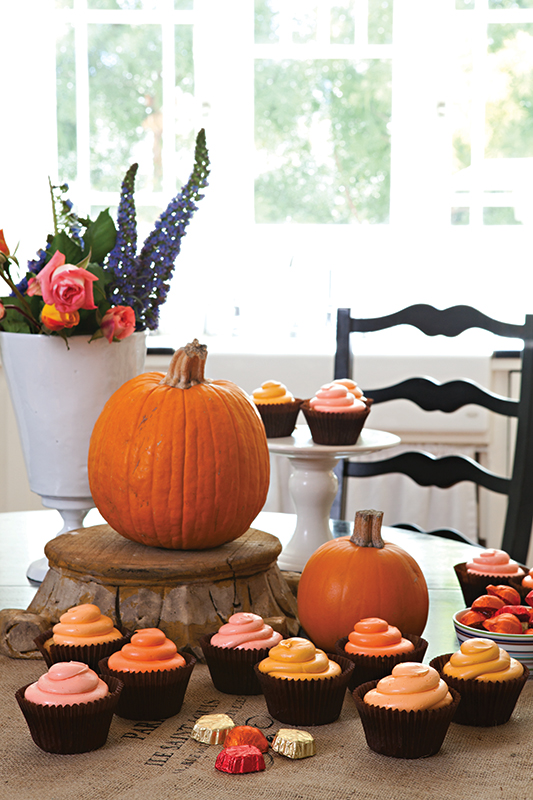 DÉCOR THAT CHANGES WITH THE SEASONS
Wendy's classically chic cottage is filled with a mix of traditional cottage furnishings such as empire-style armchairs with cane detailing; English-cottage, ladder-back chairs; and French settees in grain-sack-style upholstery. This mix of colonial and European silhouettes not only provides a rich sense of history to the small space, they are simple but subdued styles that allow seasonal accessories to take center stage.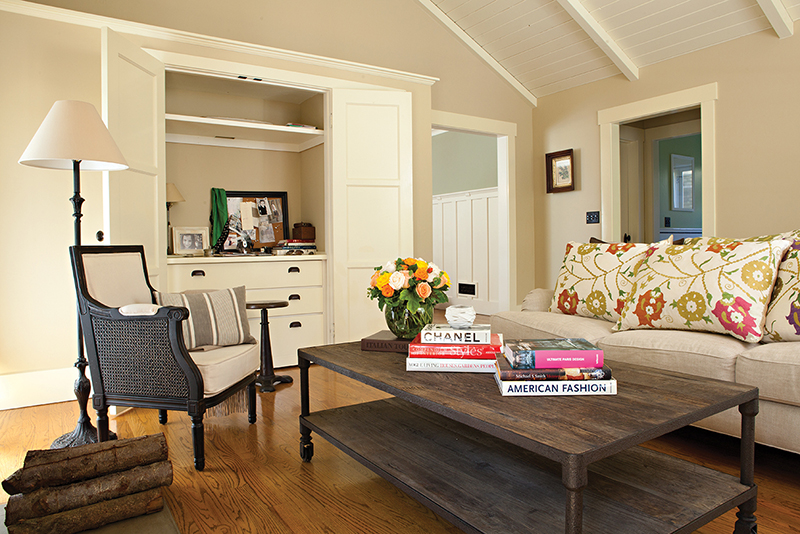 Wendy also uses vintage–and industrial–style elements that add her own signature touch. In the den, a two-tier, rough-hewn wood coffee table with turned legs anchors the room and provides a subtle contrast to the delicate or more contemporary furnishings. In the living room, a set of vintage bowling pins is a delightful focal point when lined up in a rarely used fireplace.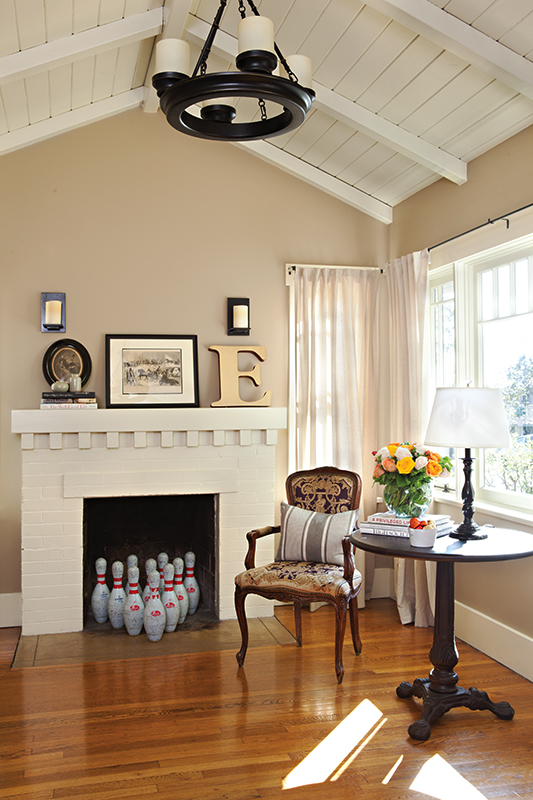 With creamy neutral paint and sandy grain sack-inspired and cotton canvas-style upholstery in each room, new colors and seasonal accessories can be added with ease.
FOCUS ON WHAT CAN BE EASILY ADJUSTED
Although the family has an inviting and refreshing pool outside, you would never know you're in a warm-weather environment after spending time in the Estreichers' fall-themed cottage. Despite the fact that their home features mostly neutral colors on the walls and in the furniture, Wendy has no problem getting it ready for the fall—without breaking the bank. The key, she says, is knowing where to place those colorful accessories that seem to capture the autumn feeling.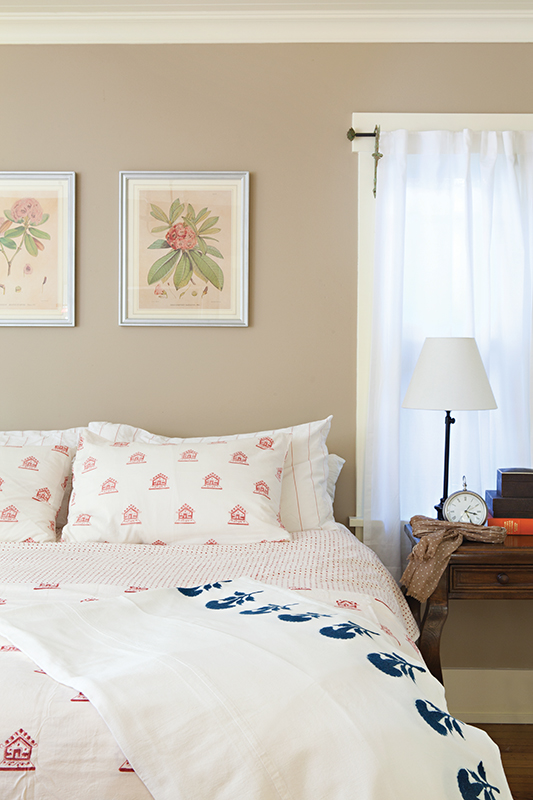 "We like warm, earthy tones in our furniture," she says. "Then we add a pop of color here and there to brighten the space." Colorful pillows and bedding, which can easily be changed from season to season, also helps, she adds.
Don't stop there: You should engage all five senses to fully employ the autumn ambience in your home. Keep pumpkins nearby for guests to touch, or bake spice cupcakes to fill your cottage with the aroma of fall—and serve them with cider to fully bring in the taste of the season. Even if you don't have leaves crunching under your feet, you can make a crackling fire in the fireplace or in an outdoor fire pit to keep your senses engaged.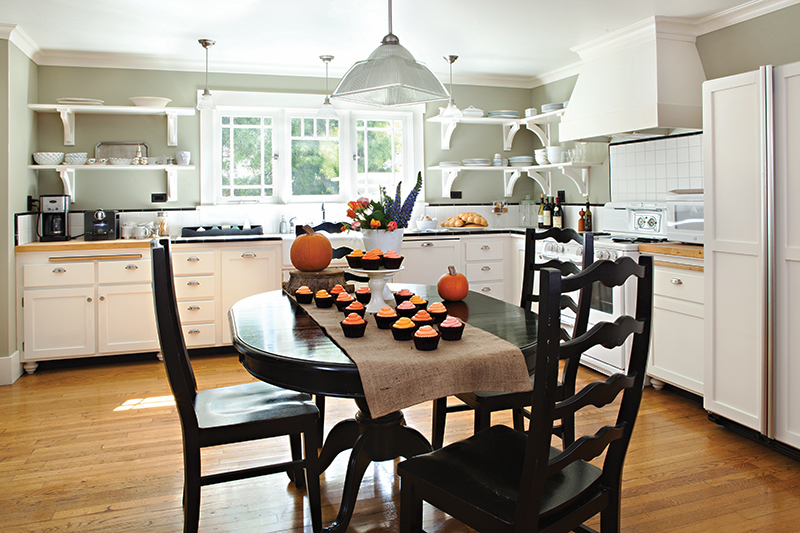 Adding to her goal of effortless autumn decorating, Wendy ensures that she brings a natural element to her theme, with "lots of pumpkins on the porch and a fall floral arrangement."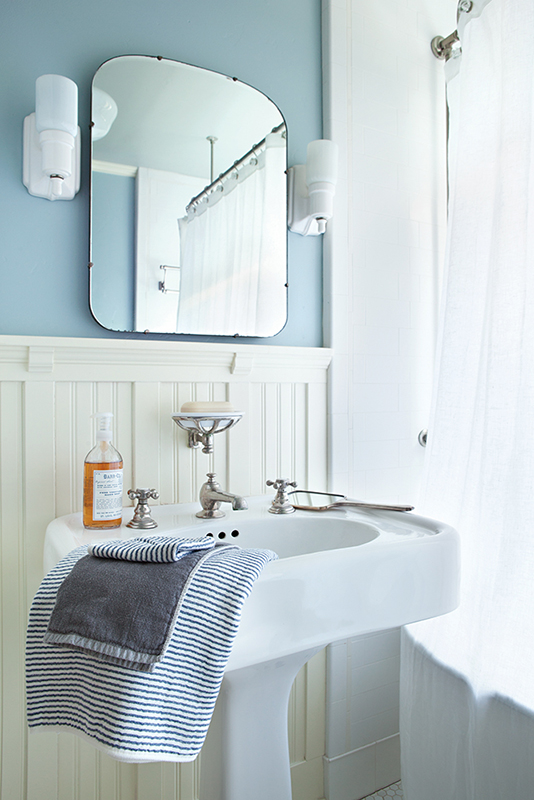 SIMPLE REMINDERS CAN BE THE MOST EFFECTIVE
Wendy's decorating method is not only simple and cost-effective, it also allows her family to enjoy the spirit of autumn without spending days setting out holiday baubles and putting them away afterward. Instead, by switching out elegant accessories and placing pumpkins, seasonal treats and flowers on the tables, she can offer an autumn glow in no time flat.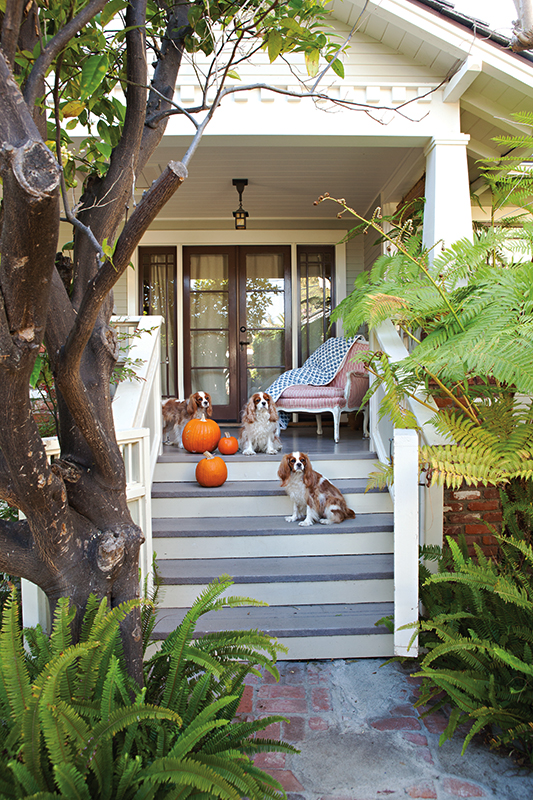 REFERENCES
Flowers: (800) 835-3356 or teleflora.com.
Burlap runner: Eab Designs, visit eabdesigns.etsy.com.
"Fans" pillows, Monterey throw: Emma Home, (877) 377-3144 or emmahome.com.
Madeline Weinrib Sunder Suzani pillows: (646) 602-3780 or madelineweinrib.com.
Petite Maison bed covers in Madder Red, Penelope standard pillow covers in Madder Red, fringe bed throw in carnation, Veronique/Antoinette quilt (draped over chair) in indigo: Les Indiennes, (518) 537-3735 or lesindiennesshop.com.
Rug, pedestal plate: Cottage Furnishings, (949) 497-3121 or cottagefurnishings.com.
Astier check: Trove, (949) 376-4640 or trovelaguna.com.
Botanical prints: H. Hal Kramer Co., (773) 539-9648 or halkramer.com.
Cupcakes: Sweet Arleens, (805) 373-7373 or sweetarleens.com.
Boudin San Francisco sourdough harvest bread: Boudin Bakery, (800) 992-1849 or boudinbakery.com.
Chocolates: Lake Champlain, (800) 465-5909 or lakechamplainchocolates.com.