Susan Ellison is no stranger to hospitality. Her easy, laid-back charm was cultivated as a child amidst the natural beauty and graceful ways she found growing up in the Deep South. There, Susan discovered her calling early. Childhood games included playing store, where she was "always the proprietor and merchandising my goods," she says. She remembers how she and her brother opened a "museum" when they were children.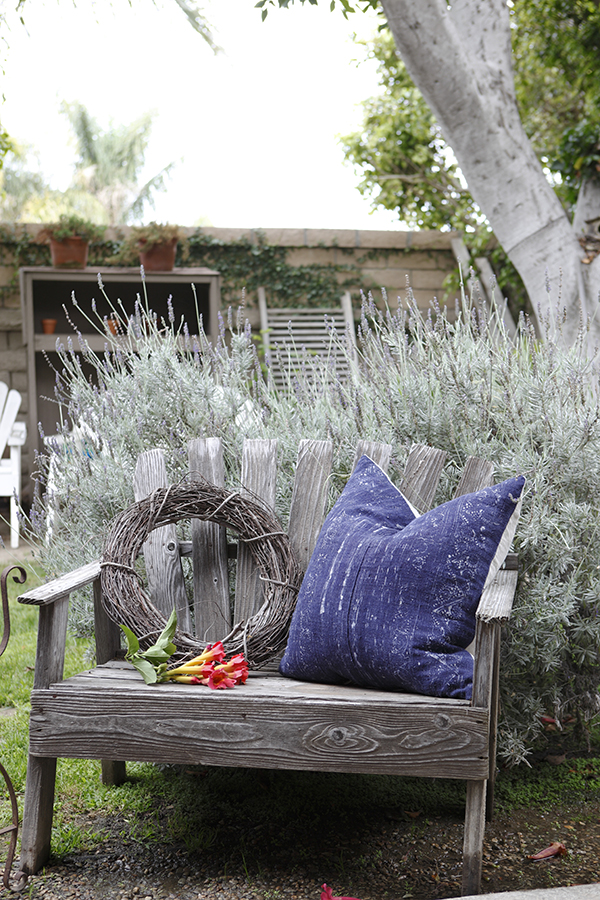 Sweet Home Alabama
"We gathered found objects everywhere and wrote descriptions about all our finds," Susan says. "For instance, rocks, arrowheads, fallen logs, pieces of glass, even old bones that we were sure were probably prehistoric." She started collecting as a teenager, and when people began asking to buy things, she found herself in retail. "Although there may be some things I could never part with, I realized there was more out there, and the hunt was always the most fun part—even more than the possession," she says.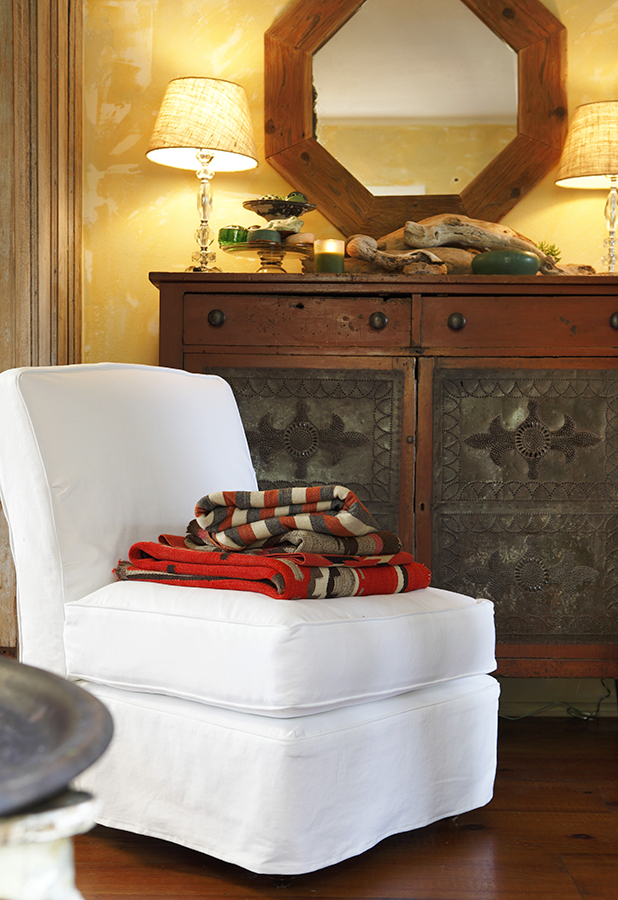 Continuing today in a similarly joyful way, she discovers treasures to share at her home-furnishings and fine-bedding shop. Named for her mother's hometown of Blue Springs, Alabama, Blue Springs Home bursts with a rich selection of lush linens, artisan-made décor and hand-selected antique pieces. "The one thing that keeps me going year after year is the thrill of the hunt!"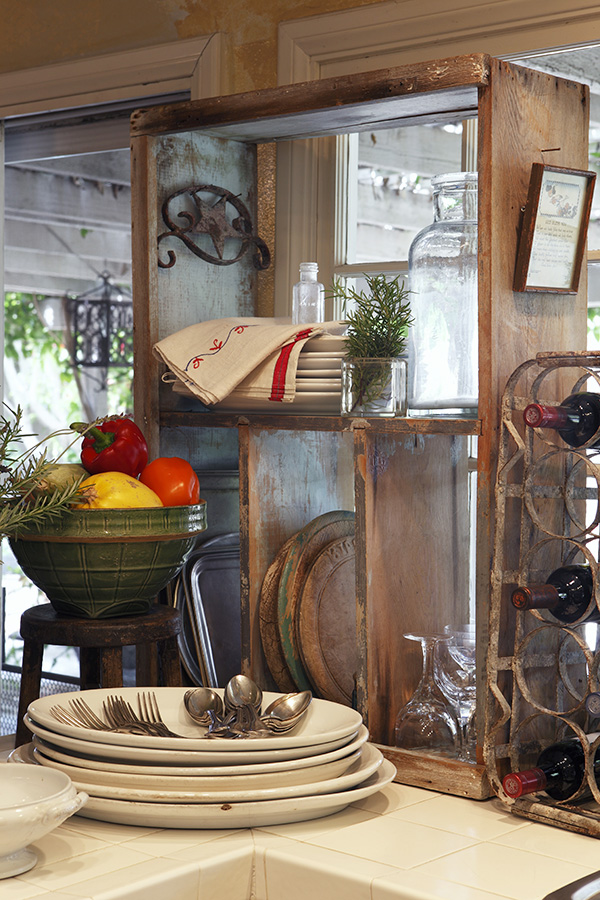 Susan says. "I also apply this love of the hunt to new bedding lines. I fell in love with Matteo just because it reminds me of old European linens." Not surprisingly, her home is filled with attractive arrangements of favorite finds she has gathered through the years. "My house is definitely eclectic. I don't think I have a certain style." Weathered pieces create a timeless ambiance throughout the home. "My passion for old things has always been with me. Items can be new, but I want them to look like they have been around and enjoyed for awhile," she says.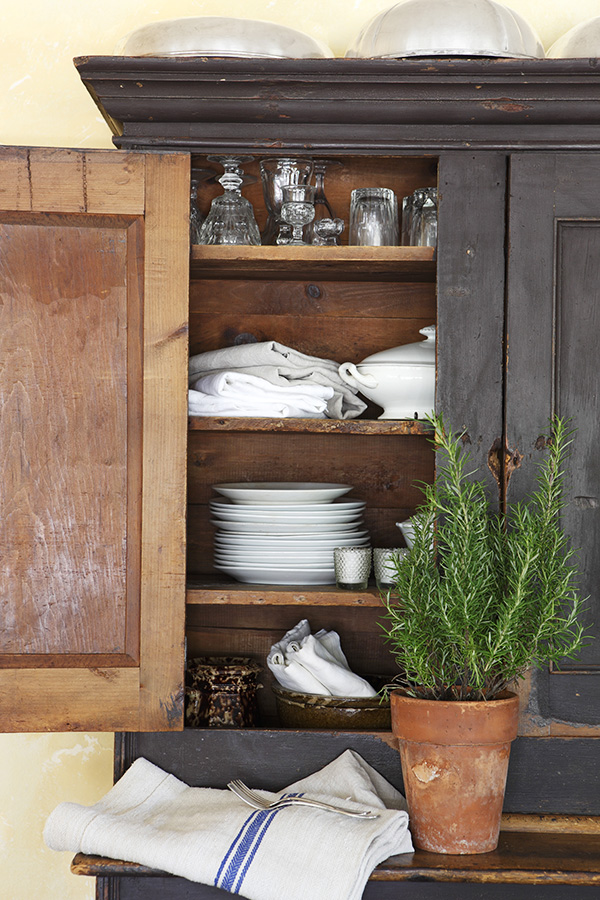 Cupboard Charm
Many of the antiques that grace her home have remained from her previous store, Montana Country. "I think I was born loving old things. My mother also loved collecting and decorating," Susan says. One of her decorating favorites is old painted cupboards, also called tall side-boards or hutches. "The focal point in households of the past, cupboards are interesting to me," she says. Susan has three large antique cupboards in her bedroom and others throughout her home. "They hold so many different things, from clothes to food," she says. Architectural and "found objects" add interest, too. "Some of my favorite things would be no value to someone else, but I love old paint, old weathered wood and old metal. Driftwood is a favorite, and I have lots of it throughout the house. Each piece seems to be so unique and different from other pieces," she says. "Like pieces of art."

Magnificent Museum
While she utilizes timeworn pieces to great effect, Susan's eye for displaying her items and arranging furnishings keeps her home from feeling like a museum. One way she achieves this is by updating favorite furnishings. "I keep reinventing some of the older pieces that I have had for years," Susan says. Fresh slipcovers update a Chippendale sofa. New paint on old chairs make them pop. She easily gives favorite lamps a new life by replacing the style of the shades. "I just changed the shades in the living room from linen to a light-colored burlap that gives them a more updated look," she says. "Changing rugs, or adding a new rug, can freshen an out-dated room, too."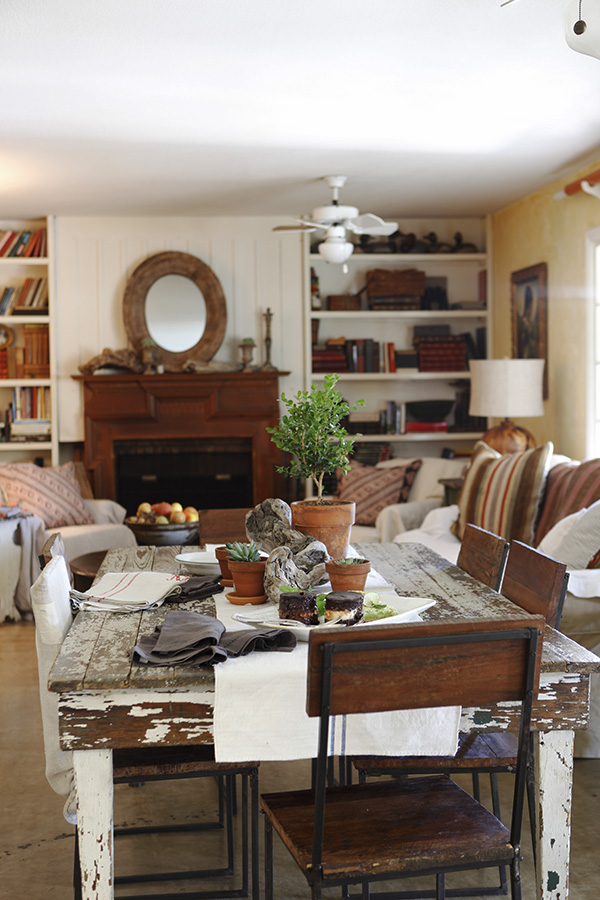 Keep it Fresh
Rearranging furniture regularly keeps the look fresh as well. "It's recreation to me. Finding a new spot for an old piece can be like getting something new," Susan says. She recently moved a favorite red cupboard from one side of a wall to the other. "The red cupboard has never looked better," she says.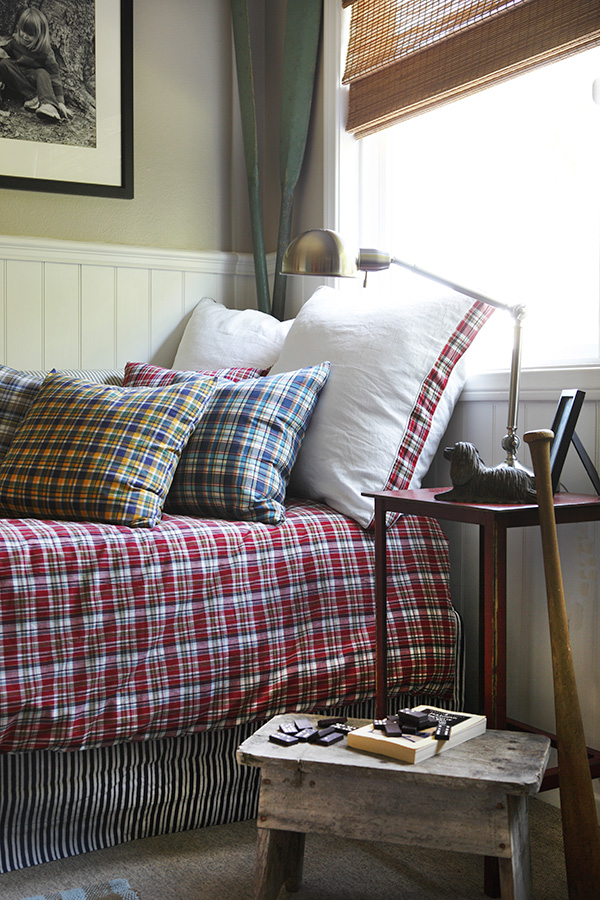 Another decorating tool she employs are mirrors to reflect light and make a room look larger than it is. "Adding mirrors is the best advice I can give to anyone," Susan says. "I like mirrors to reflect the outdoors. I love to bring the outside in. Also, French doors that open up to lots of greenery and flowers make a room so much larger and beautiful."

Florals for Fall
Original artwork adds to Susan's lovely home, too. She's got an eye for new talent and has discovered artists to feature in her store, thus exposing the beauty of original works to her customers. "I enjoy working with the artists with new styles and colors that complement our bedding. Florals have been very popular over the years. When we sell bedding, we often sell a Susan Brown painting that goes with the bedding colors," she adds.
"Of course, bedrooms are a favorite," Susan says. "Today's bedroom is so much more than just a place to sleep. My bedroom is my sanctuary. I look forward to a good night's sleep with nice comfortable linens. Having a bedding store has given me the opportunity to have lots of fabulous bedding."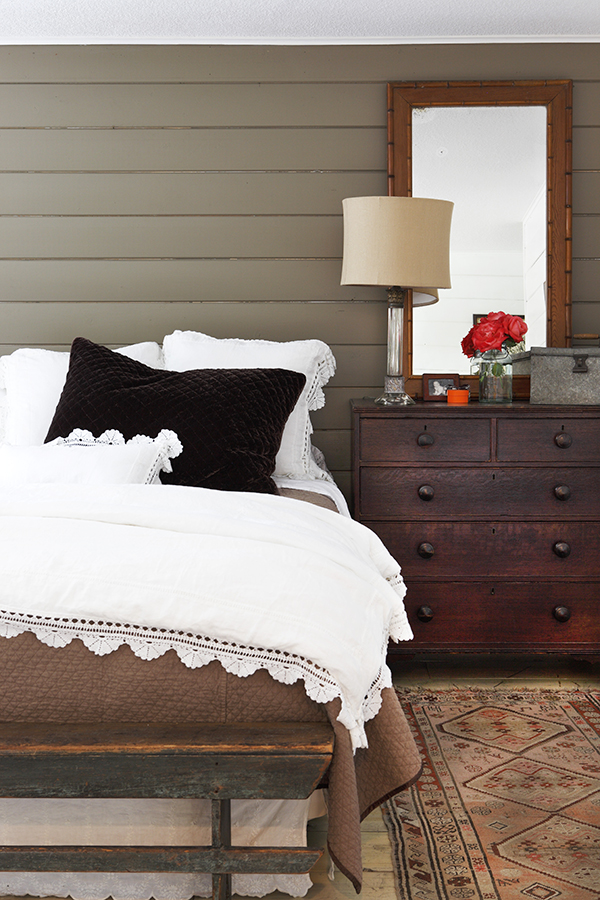 How to Make the Perfect Bedroom
Susan carries one of the largest selec- tions of Bella Notte linens in her store as well as other luxurious lines like Matteo and John Robshaw. "A bedroom should be a sanctuary, a room that is peaceful and calm," Susan says. Here are her guidelines for a serene slumber.
1. Great sheets! Pamper yourself.
2. A linen duvet folded at the end of a bed is so inviting.
3. Always have good lighting. I have lamps on each side of the bed at the perfect height for reading in bed.
4. Prop yourself in bed with soft Euro pillows.
5. I prefer white sheets. There's something about them that makes your bedroom look crisp and clean.
6. Bring cuttings of flowers and foliage into the bedroom to freshen the space. Even a pretty fallen branch or twig makes an artistic statement.