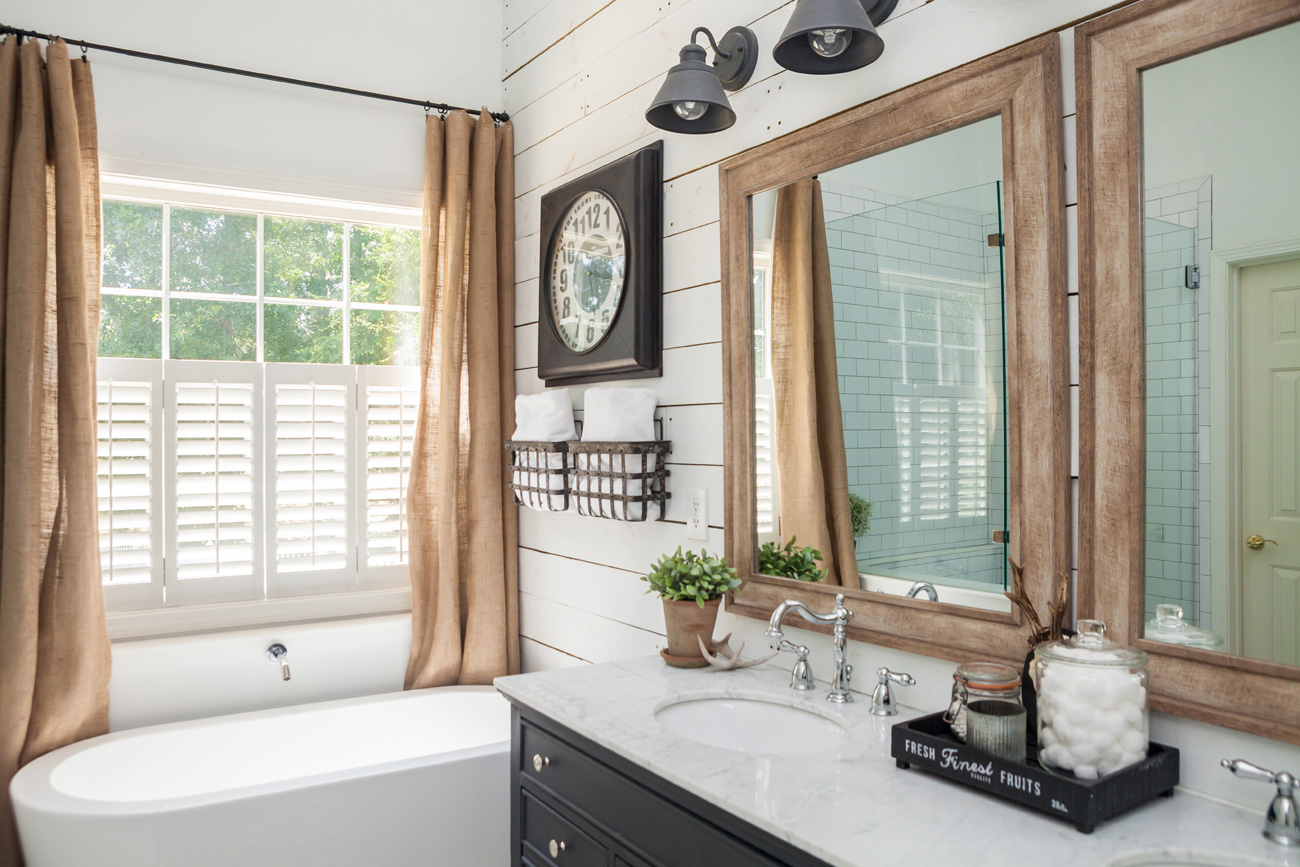 Katie Busenitz of the Rustic Boxwood and her family have been undertaking the building of their dream farm-style cottage from the ground up in Social Circle, Georgia. But how do you budget for a custom build and the cost of decorating it? For Katie, it's been about spending lots of time sourcing materials and options at the best cost and doing what they can on their own. After settling on their location and fine-tuning their layout, it's time for the fun part of the planning stage: décor and design! To get a better picture of what's to come and how she planned her budget for a custom build, we asked Katie to walk us through the particulars of her design plan.
C&B: What made you choose an open floor plan?
Katie: I love the feel of an open plan. We wanted to have as few walls as possible. To me, it feels more spacious, and it brightens up the whole space. Plus, I want to be able to talk to people, for example when I'm in the kitchen and someone is at the dining room table.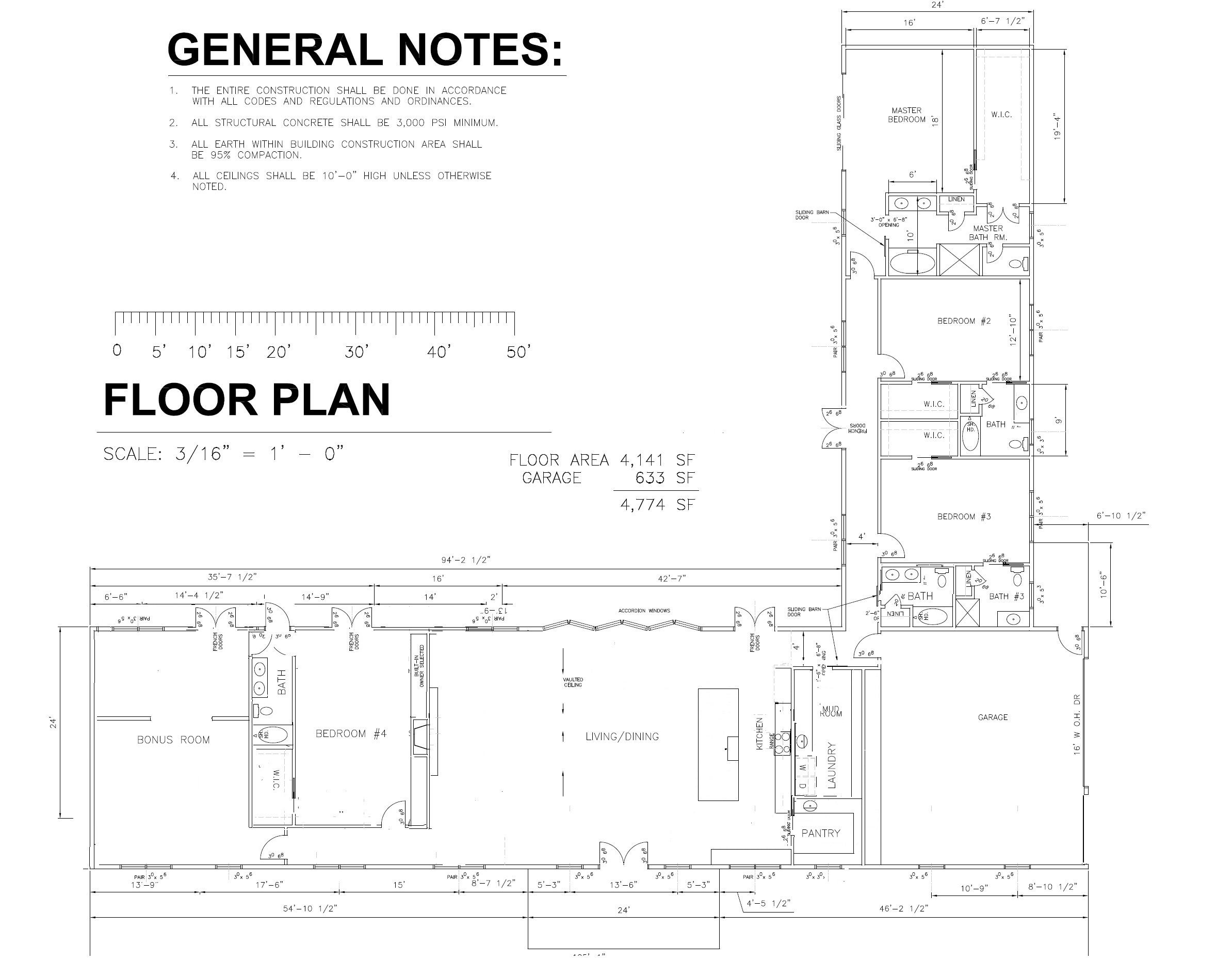 C&B: Where does your design inspiration come from?
Katie: Pinterest is my main source of inspiration. When it came around, it made me realize I can do a lot of those décor projects myself and keep on a low budget. I also look to Joanna Gaines and the Liz Marie blog. Old barns are another source of inspiration, and I've always loved architectural salvage. Going antiquing is a fun game for me. I try to see how many pieces I can find and make work in the house.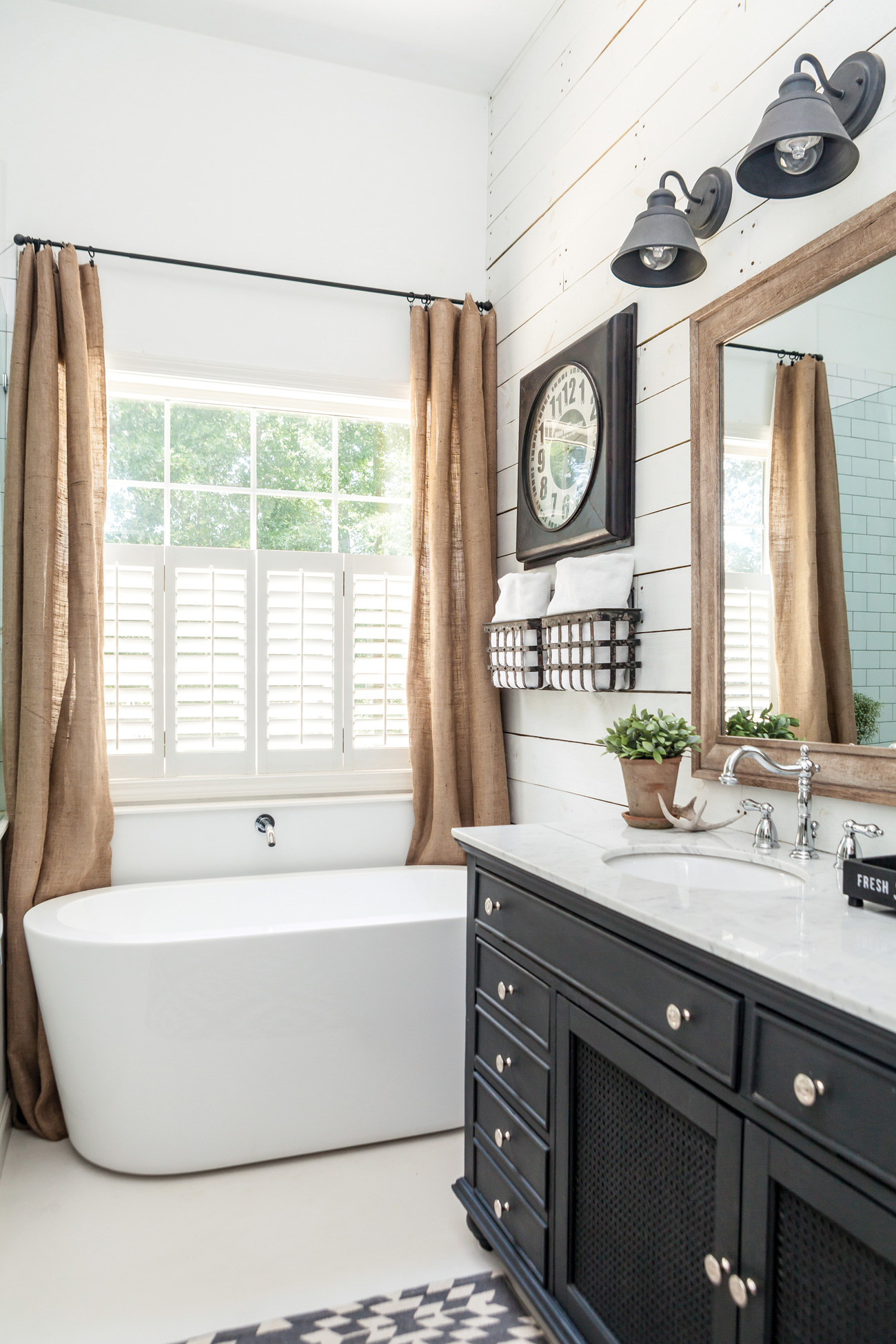 C&B: How would you describe your décor style?
Katie: I'm going for a modern industrial farmhouse with architectural salvage mixed in. It's going to look very different from our previous home's style, and it won't be very formal. I want a relaxed ambience with a casual and simple style. It's going to have lots of neutral tones, like creams, whites and natural textures like wood and metal. I want it to be cohesive throughout the home, so the kids' rooms won't be very different from the rest of the home. All the walls are going to be white, with the possibility of some statement walls in black shiplap or whitewashed brick. I'm open to wallpaper, so I might put up some floral paper in my daughter's room. All the floors are going to be concrete.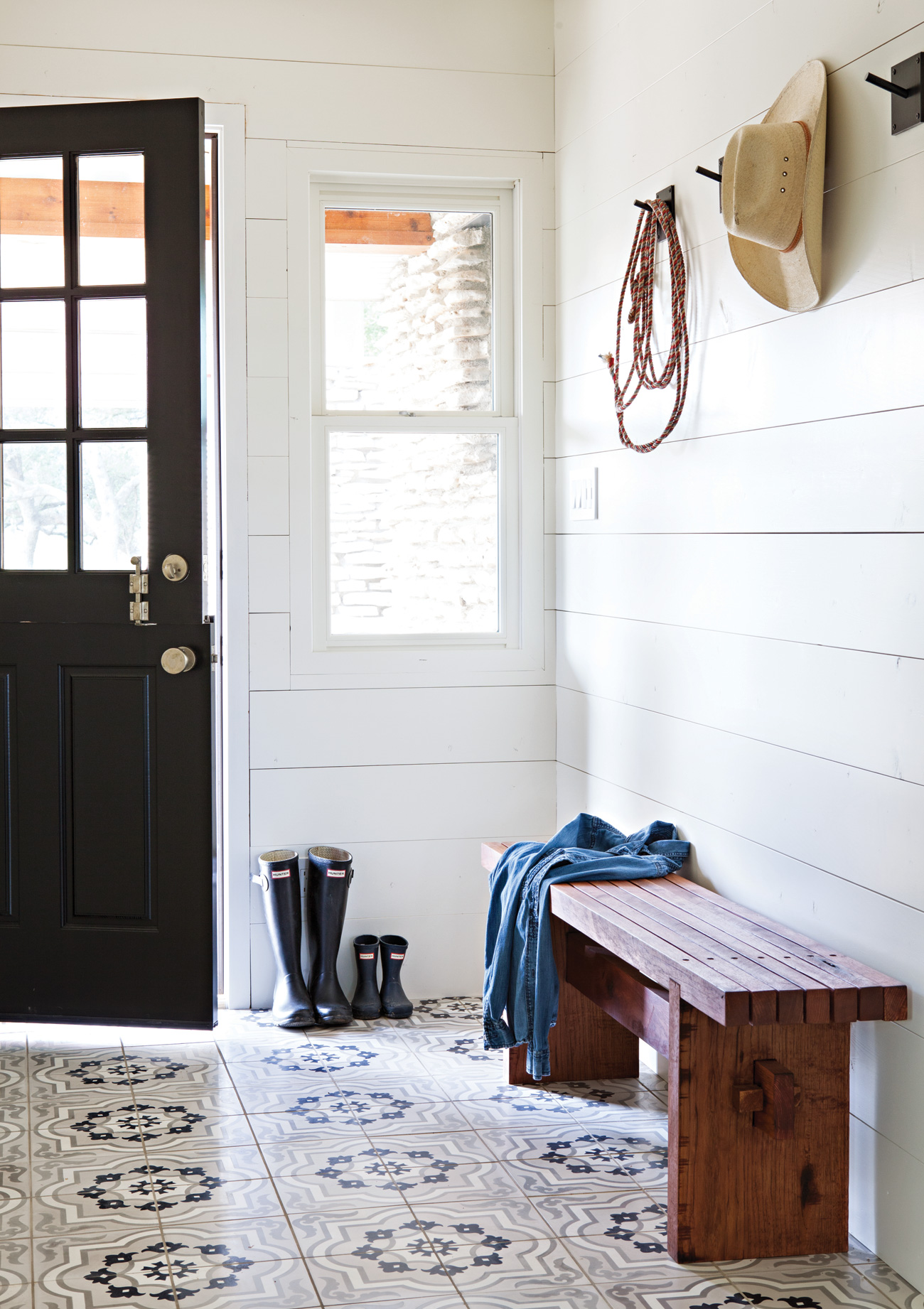 C&B: What materials are you planning to incorporate throughout the home?
Katie: White shiplap siding will make up the exterior, and the interior walls will be painted white as well. There will be concrete floors throughout the entire house and possibly patterned concrete tile in the pantry, mud room or bathroom. The house has a steel frame and roof, so we'll continue that theme in the interior as well with black-metal bed frames. I want a lot of natural texture such as raw wood and jute rugs. I want barn doors for the blog and craft room, either in black or white. I'm also going to have a lot of greenery inside and out like eucalyptus, olive trees, planters and maybe even a fig tree. There will be lots of architectural salvage, so distressed leather and vintage pieces will help add texture. To balance the look, I'll have white linen slipcovers for another couch and chairs.
How to Save by Designing Your Own Floor Plan
Rather than engage their architect to create their blueprints, Katie and Ryan modeled their plans using a website that specializes in blueprints and then tweaked them to their liking, which leveraged their plan to budget for a custom build. "We got a great tip," says Katie. "We needed someone to draft the exact measurements, and instead of an architect, we used a draftsman and ended up saving 50 percent. We took the drawings to our steel company, and they didn't have to make any changes to the draftsman's drawings or measurements. My husband just had to help our steel-frame builders figure out where the beams, openings and windows should be."