Welcome to the first week of our Simple Hacks to a Happier Home. Our goal is to take a simple approach to cleaning up, clearing out and ensuring that your house is a true sanctuary. Like any good project, you need to start with a blank canvas. And while doing a whole house deep cleaning might sound intimidating it doesn't have to be. In fact, consider it more of a methodical clean, and a systematic way of giving your home an annual checkup.
Whole House Deep Cleaning Step 1:
If you signed up for our Simple Hacks to a Happier Home newsletter, today you should have gotten an email with our first printables: The Spring Cleaning Checklist. If you haven't, then sign up here to get the pdf.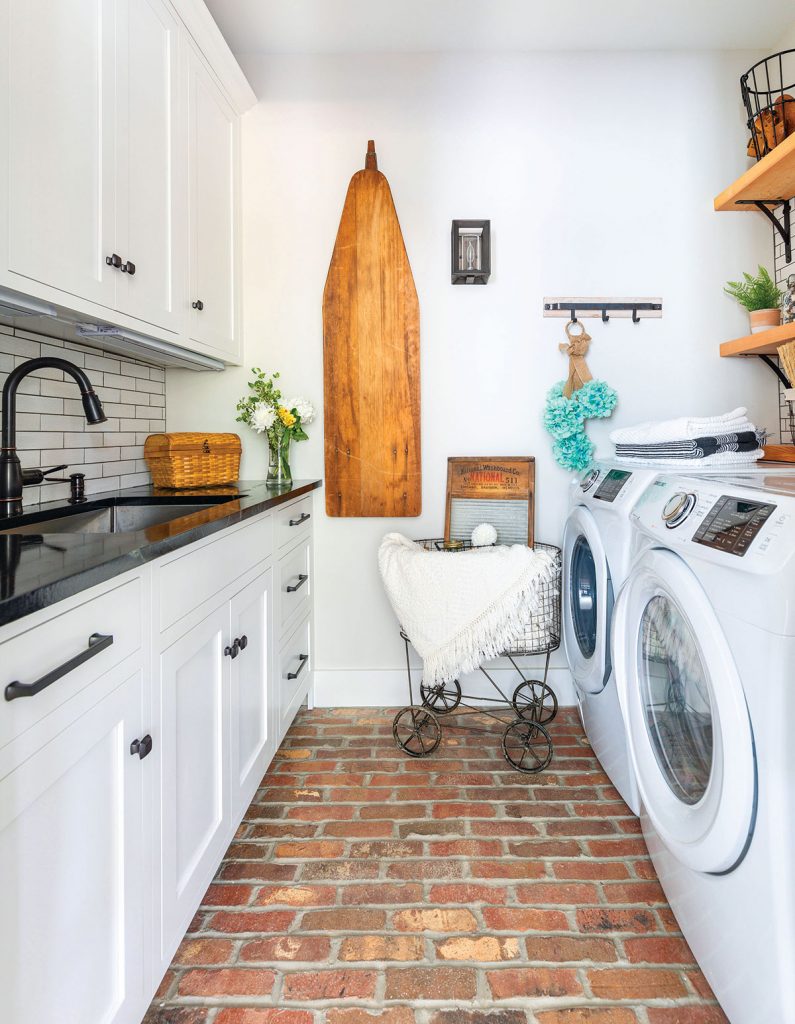 The first part of our printable is the annual updates section. Here you'll find 9 tasks to do for outdoor inspection and 8 tasks for indoors. This list is comprised of the big housekeeping items that are easy to overlook but are important to the health and safety of your household for the year to come. These are house deep cleaning items like assessing your surrounding trees. It is time for a reshape? Do all the limbs look alive and healthy. No surprise falling branches here please! Inside you'll want to do things like change your air conditioning filters which will not only help your system function more efficiently (your bills and the planet will thank you) but this can also help with allergies and musty smells.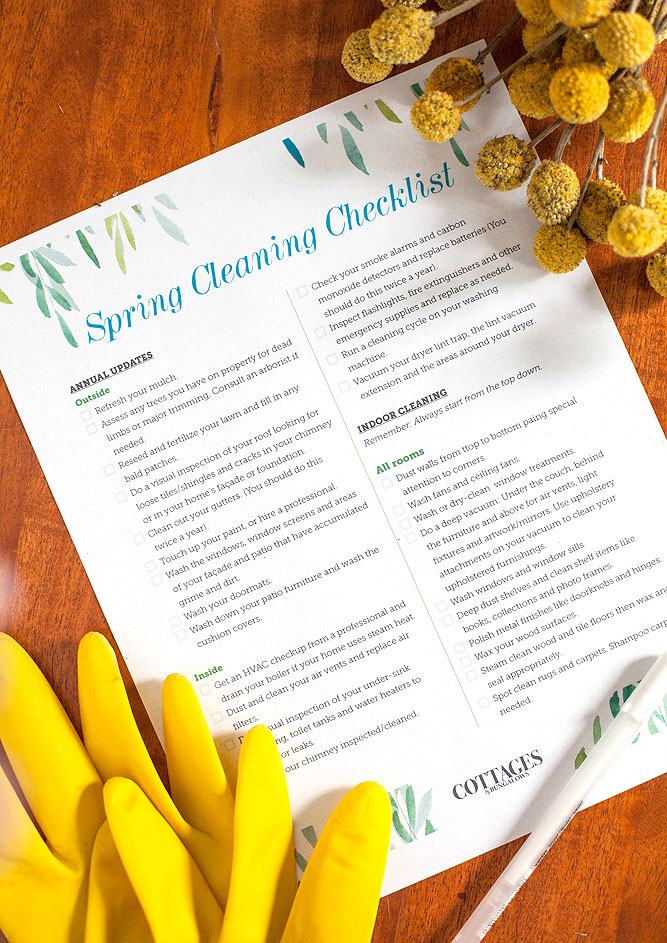 There are also tasks on this list that suggest you call in professionals. While there are costs associated with this, it's important to call in experts when safety hazards are involved. This is an investment into your family and into the value of your home!
Whole House Deep Cleaning Step 2:
While the items in part one are biggies, they aren't too time consuming. For part two, we'll get into the more traditional routine of spring cleaning: the time-honored ritual of cleaning up and airing out every nook and cranny of your home.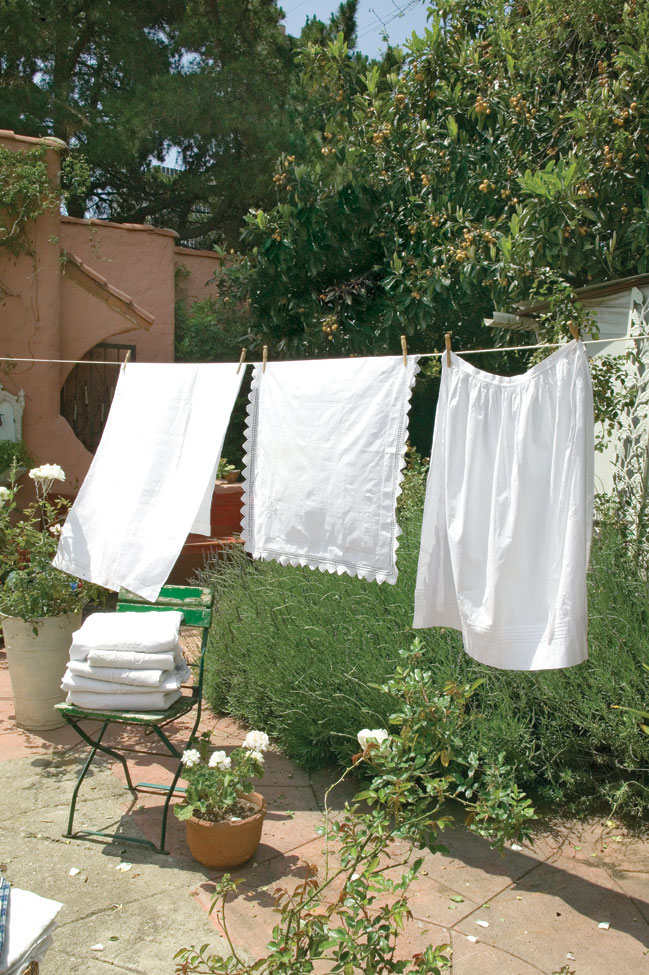 Sure this is quite a task– but that's why we dedicated a week to this step of creating a happier home. And if you need more time take it!
Some tasks on this list probably land in the category of regular weekly chores. If so, good for you! You're ahead of the curve! For others, things like clearing off bookcases and dusting not only the shelves but the objects on them are a nice way to get reacquainted with your stuff. Spoiler alert: Next week we are diving into the art of decluttering. So as you do your room-by-room cleaning this week, keep an eye out for things that you're ready to part with now. If you realize that you'd rather donate than deep clean an item, then you can get ahead for the next phase.
Before you work your way through the list, here are a few things to keep in mind: Always work from top to bottom. This will avoid dust and debris falling onto a spot you've already cleaned.
And, just as you should when you are about to cook or bake something for the first time, read through the list carefully first. Take note of some supplies and information you'll want handy when you get to a particular room in the house. Know the proper solution for cleaning and resealing your kitchen countertops for example. Have plenty of basic cleaner and your preferred dusting tools on hand, too.
More Helpful Resources
We wouldn't set you onto whole house deep cleaning without a few extra tools in your tool belt! We've compiled other posts from around our site here to help you get cleaning.
Of course, don't forget to follow us on Instagram, Facebook and Pinterest to get your daily dose of cottage inspiration!