Learn about this blogger's fresh, simple take on life and home décor.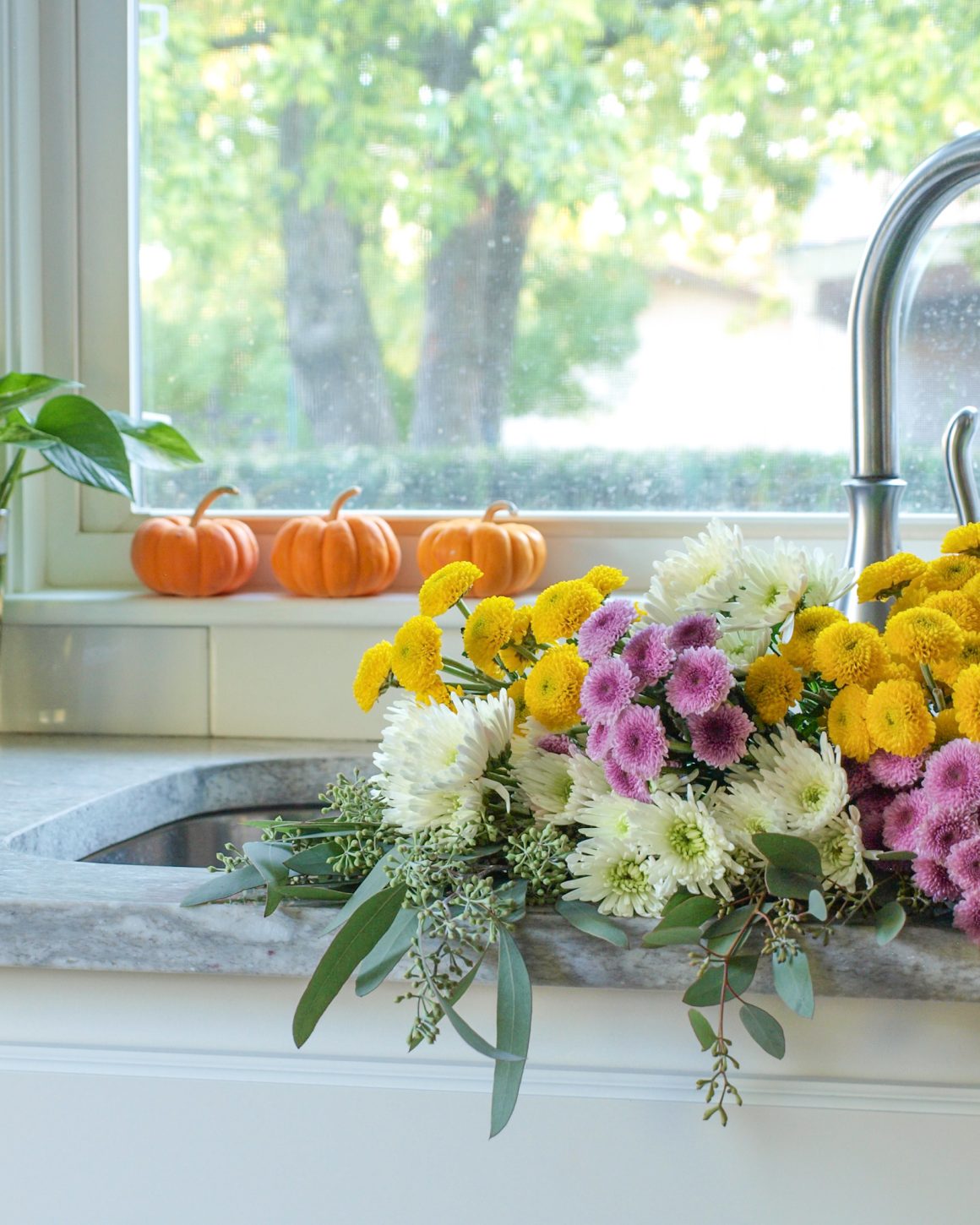 Melissa Kalbfleisch, a professional church musician and blogger at Hymns & Home, lives with her husband and their three children in St. Louis, Missouri. Over the years, she has decorated their 1960s ranch with thrifted vintage finds, handmade treasures and DIY items.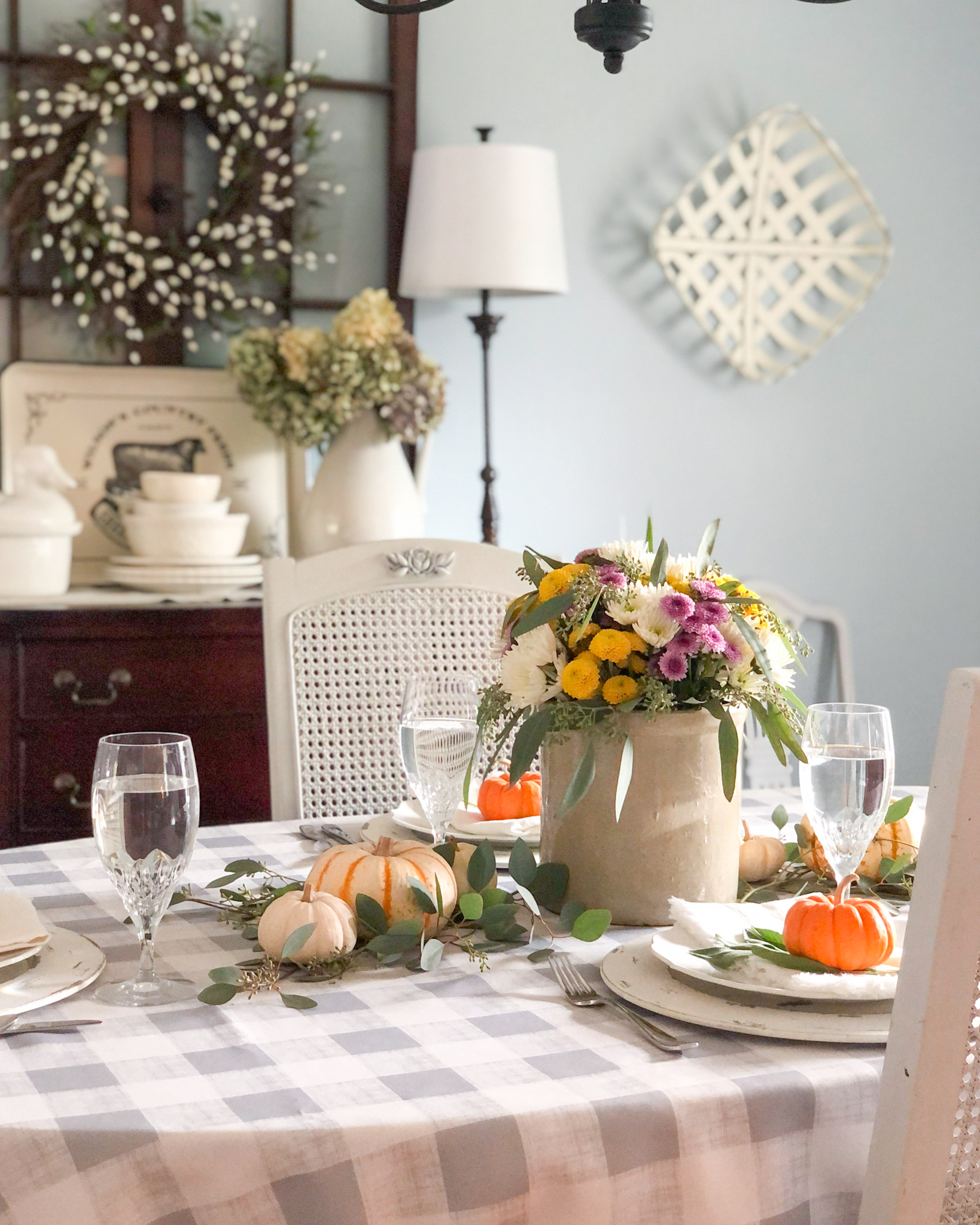 "I enjoy making things myself as much as possible, whether that's food and baked goods, curtains, reupholstering a piece of furniture or collecting flowers from the garden for an arrangement," she says. "There is a wonderful satisfaction that comes with doing it yourself. I describe this whole mindset as 'Modern Cottage Living.'"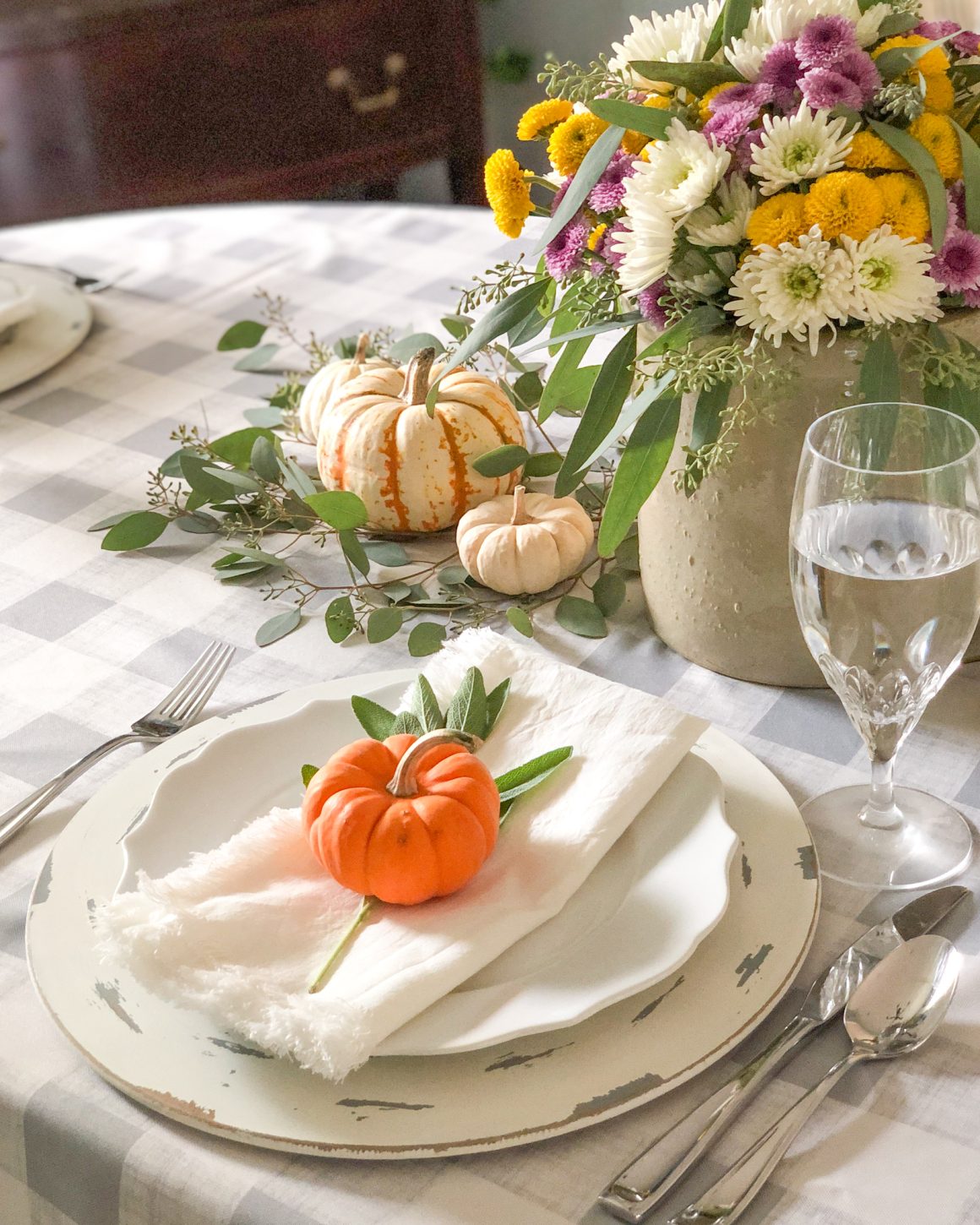 Since Melissa is highly organized, she doesn't allow clutter to collect in her spaces.
"I find it so important for my family—and for me—to keep things arranged in our home in a simple, calm, but functional way. For example, my corner hutch displays a simple arrangement of ironstone platters and creamers, while the cabinet underneath holds the family board games," she explains.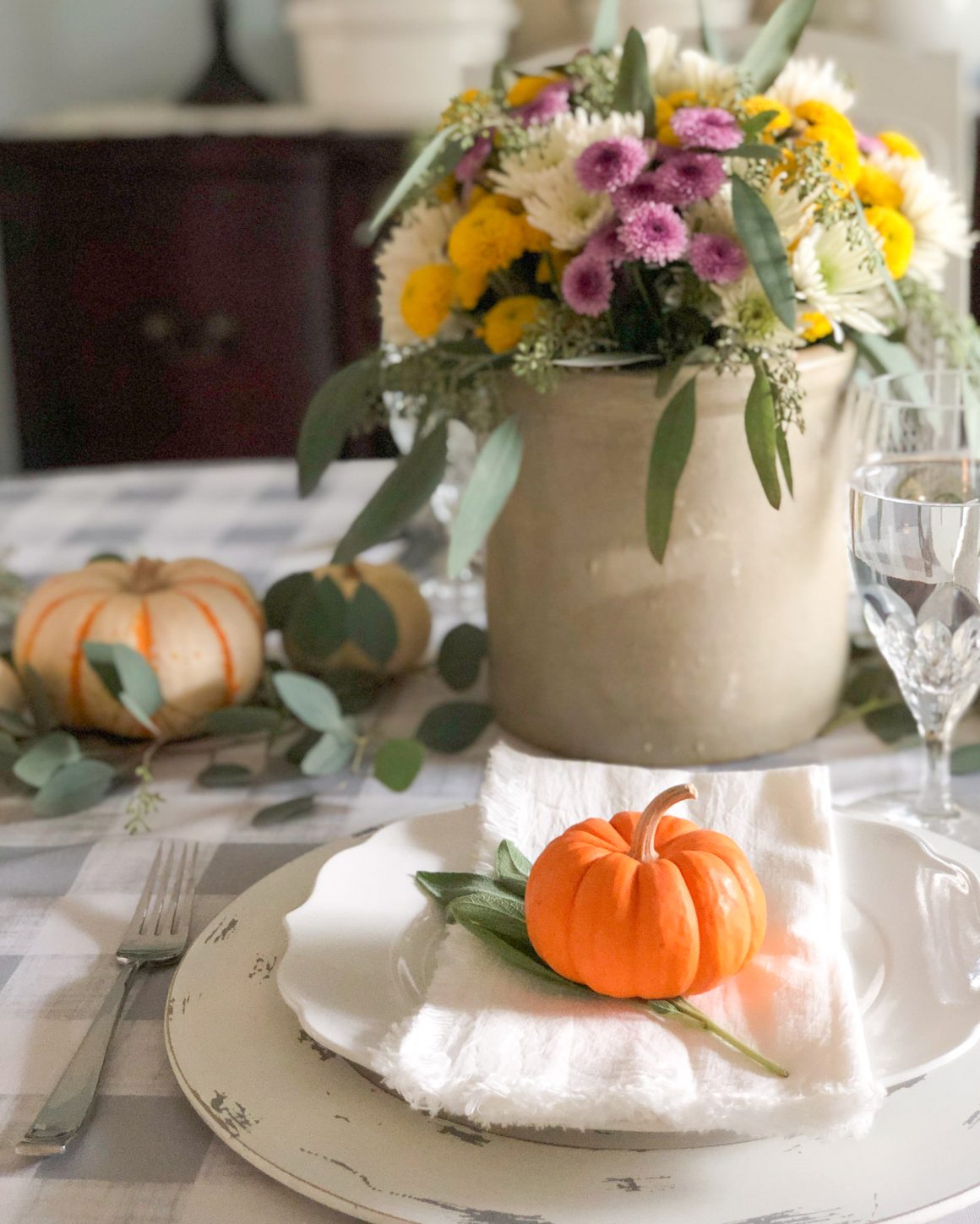 START WITH THE BASICS. "When I set a table, I always start by laying out the essentials," Melissa says. "First the tablecloth or runner, then plates, bowls, utensils and drinkware. Placing these on the table first ensures there is plenty of room for the necessities, and that I'm not trying to squeeze them in as an afterthought with an overcrowded centerpiece!"
AN ELEGANT TABLESCAPE
Every fall, Melissa creates a different tablescape in her dining room. "Since I like to start with what I already have available to me, I take inspiration from what is growing in the garden, flowers I might stumble upon at the store or my latest thrift store find," she says.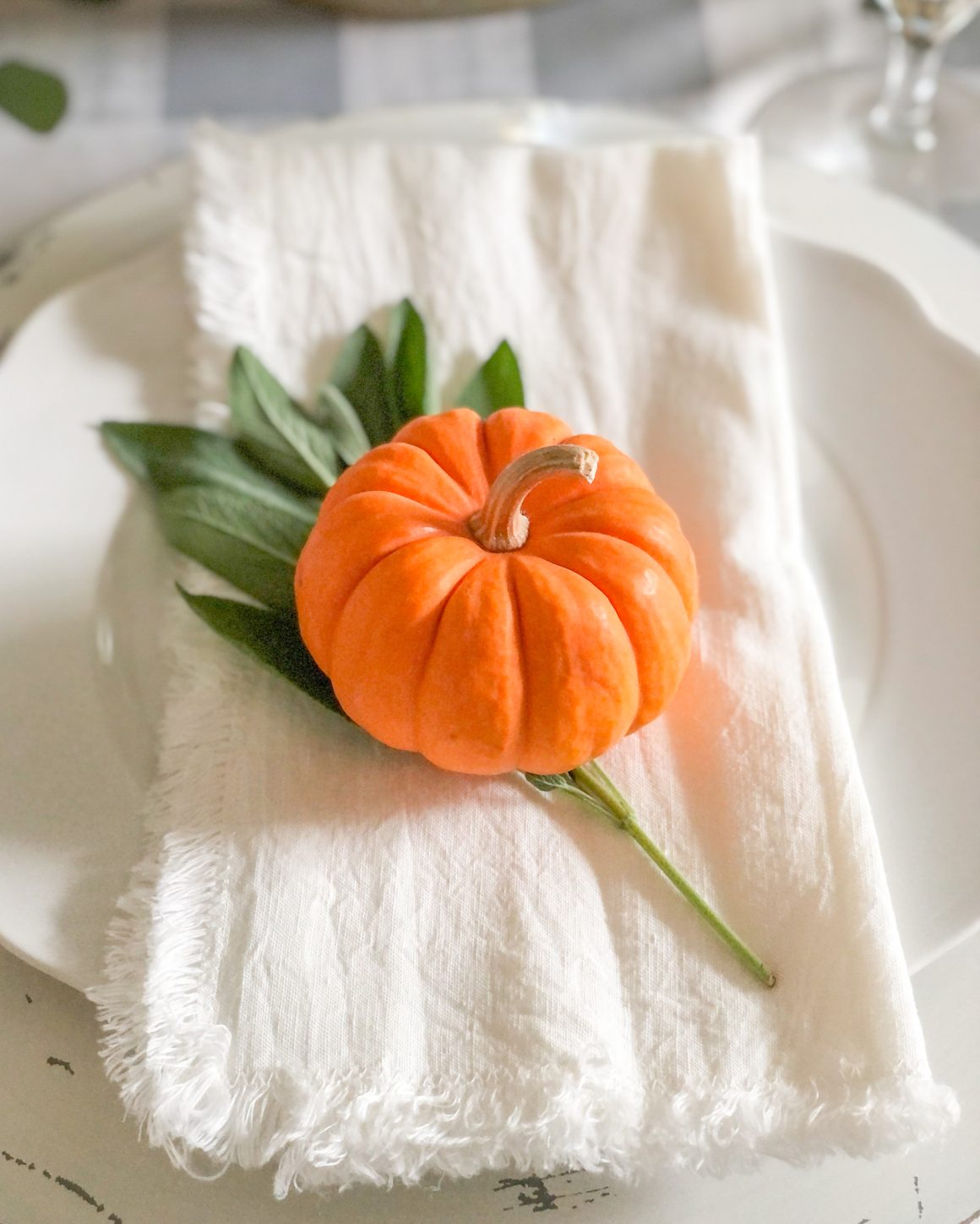 NATURAL BEAUTY. Melissa says one of the keys to creating a beautiful tablescape is to incorporate natural elements. "Adding greenery and bits of nature can give that 'completion' factor to just about any tablescape! Mixing a variety of colors and textures in your flowers and greenery adds depth of interest and will make your arrangement feel more 'upscale,'" she notes.
One of Melissa's keys to creating a charming tablescape is to think outside the box. For instance, instead of using dark, earthy colors, she suggests trying a pastel or a neutral palette. Moreover, if you're serving dinner, Melissa says you could incorporate candles, but if you're hosting brunch, you could skip them for a "light, airy fall feel."
"Just thinking outside the 'norms' can lead to more creative approaches in tablescape creation. Don't feel it 'has' to include certain elements just because everyone else does it," Melissa concludes.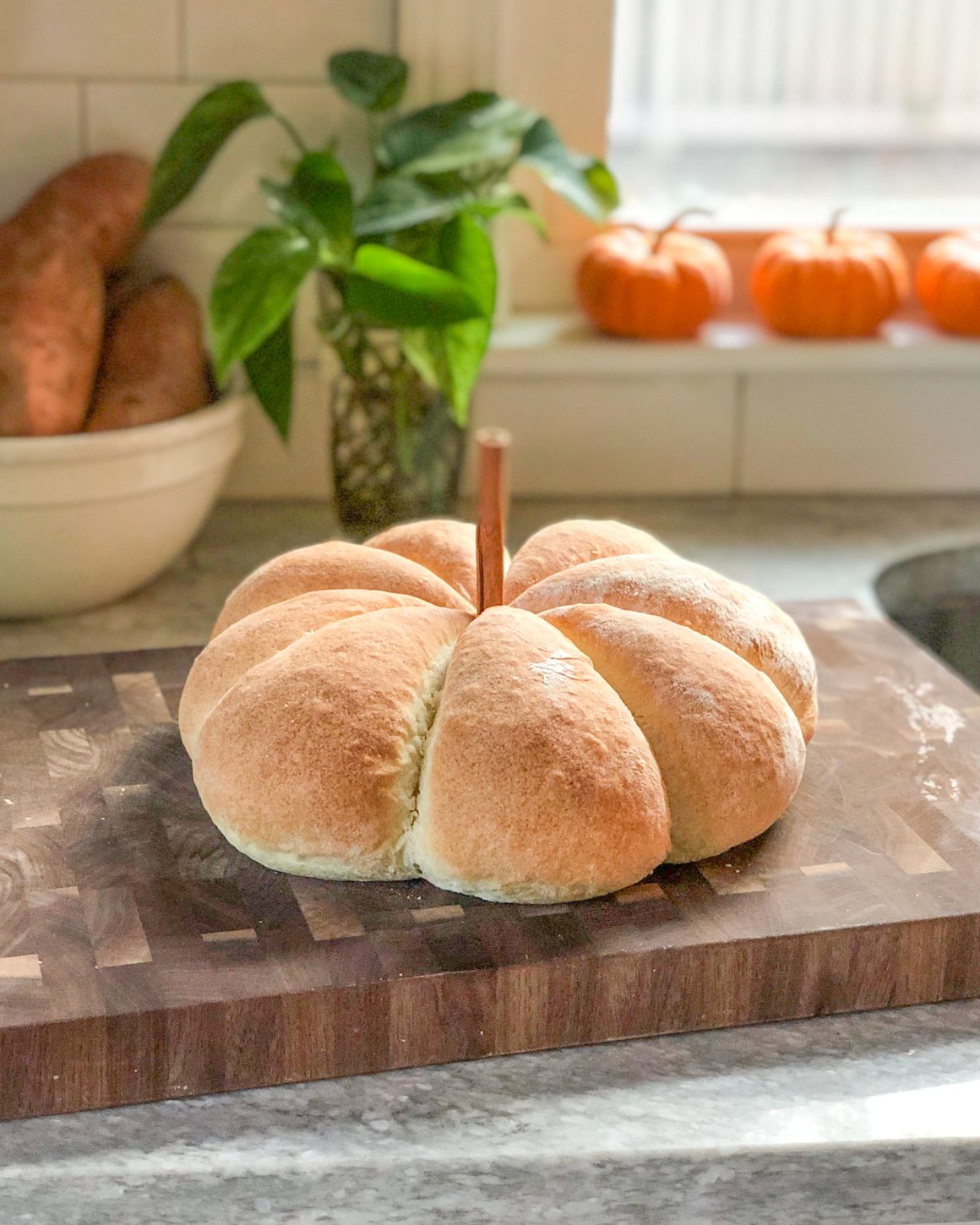 A SWEET GIFT. Growing up, Melissa didn't like to cook, but her mother still taught her a significant number of culinary tips and tricks. "I'm truly thankful for that time spent with my mom and that she taught me despite my reluctance," Melissa coveys. Now, she loves to spend time in the kitchen, and she cherishes this cutting board that her husband made for her. "I use it every single day!" she exclaims.
The Tastiest Pumpkin
Melissa loves to cook, bake and share recipes. Here, she explains how to make her pumpkin-shaped bread loaf.
I make the dough in my bread machine. It's a Zojirushi brand machine from a recipe out of my favorite bread machine cookbook: "The Bread Lover's Bread Machine Cookbook" by Beth Hensperger. I typically use the Franksbrøt or the Zopf (Swiss Egg Bread) recipes for this purpose.
I set it on the dough cycle, so it does the kneading and first rise, but doesn't bake it. I take it out and form it into a round, then I use cotton kitchen twine to tie it up into a pumpkin shape. Just do it loosely so the twine doesn't get lost inside the bread!
I then let the dough rise a second time covered by a slightly damp cotton tea towel, then bake at about 350F until done (sounds hollow when tapped on the bottom or the internal temperature is approximately 190 degrees Fahrenheit, depending on your preference). I love using my Oxo thermometer not only for making sure meat is done, but also for temping bread! Then I cut the twine off the bread. Once it's cool, I burrow a little cinnamon stick into the center for a stem!
Follow along with Melissa on her blog and Instagram and of course don't forget to follow Cottages & Bungalows on Instagram for daily inspiration!