For Liz Marie Galvan (@lizmariegalvan) of the Liz Marie Blog and owner of The Found Cottage™, adding a custom outdoor shed, aka "she-shed," to her home turned out to be a game changer for this new mom. While adjusting to her new normal, finding that perfect space for her to work and design didn't mean she had to be away from her family. Liz also found that her personal design style didn't need to be sacrificed in the process.
With the help of LP® Outdoor Building Solutions®, she was able to customize the design of her "she-shed" with a variety of durable products while also reflecting the cottage and vintage-inspired style of her home. As a key design feature to any cottage or bungalow, incorporating the right siding and paint colors will make a big impact. Liz felt that her new shed became more of an extension of her home, rather than a separate piece.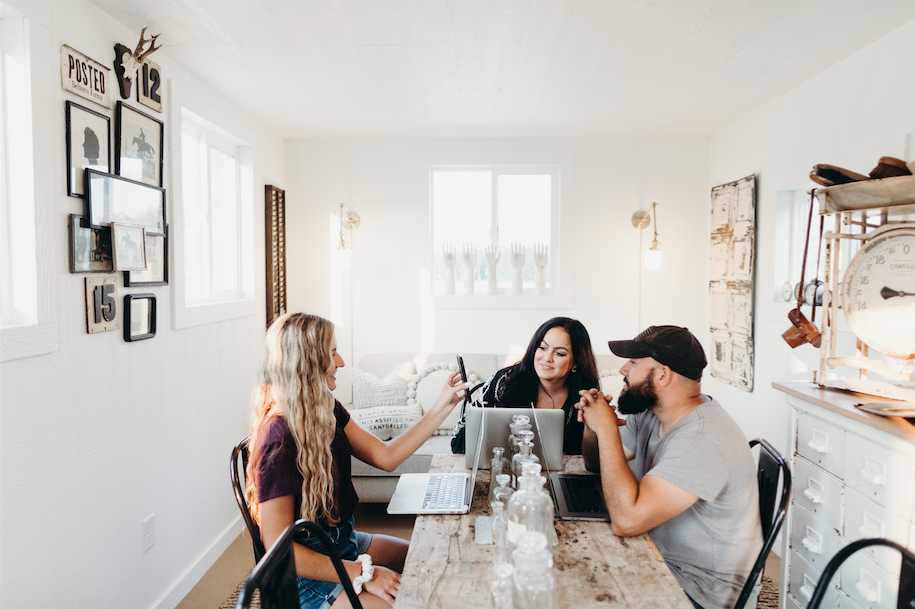 Innovation Gives Durability a Whole New Name
A couple of important features that Liz was searching for when designing a shed was quality and durability. LP Outdoor Building Solutions and its vast array of products (Liz chose LP® SmartSide® Trim & Siding for the exterior and interior panels, LP® ProStruct® Roof Sheathing with SilverTech® and LP ProStruct® Flooring with SmartFinish®) allow you to choose the right type of shed for your specific needs. Designed to look like real wood but featuring technology so it's built to last, LP's engineered wood material helped Liz mimic the character and charm of her existing home to feel as if it was original to her property.
One of the beauties behind LP building materials is that they are built to withstand time and the outdoor elements because they are engineered with the innovative SmartGuard® process. This technology protects your shed from termites and cuts down on fungal decay and rot that is often found in standard outdoor structures.
Unlike other sheds, a stylish custom outdoor shed should reflect the same sleek design on the inside as displayed on the outside. LP's panel and flooring finishes like SmartFinish® leave walls and floors with a fresh, beautiful look ready for your design inspiration. And after all that hard work, cool off inside your newly renovated shed with the help of SilverTech® radiant barrier. These panels reduce the sun's radiant energy to keep your shed cool in the summer heat.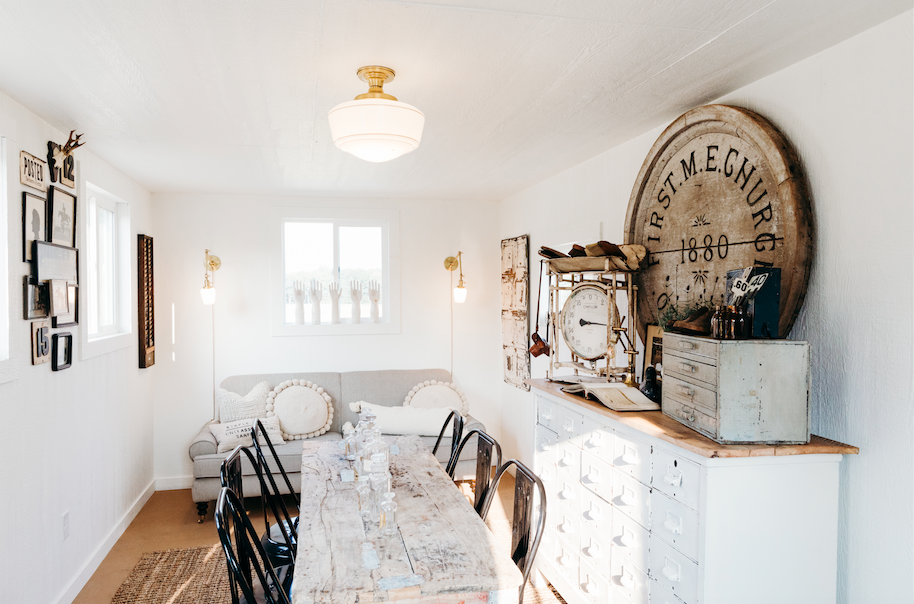 Bring Your Personal Style into the Mix
Liz was overjoyed with how easy her custom outdoor shed was to create with LP Building Outdoor Solutions while also working in tandem with Tuff Shed, a leading provider of installed storage buildings and garages, for the install on her property.
After a quick turnaround time, Liz was able to get to work on what she does best—bringing charm and life to her new office space. Her goal was to create an old historic feel with a bit of a masculine edge. Liz decorated with a blend of vintage and antique pieces from her own collection and used the desk chairs as a bit of a focal feature for the room.
Whether you're looking to build an outdoor office, "she-shed," pool house or whatever creative, functional use you have in mind, check out LP Building Outdoor Solutions for a wide variety of options to create that perfect look.
Start Building with LP® Outdoor Building Solutions®! Check them out here.
Want more she-shed inspo? Check out this cottage-style she-shed that's small on space, but big on charm and function.
Don't forget to follow us on Instagram, Facebook and Pinterest to get your daily dose of cottage inspiration!