There are many reasons to love quilts. As heirlooms, these hand-worked linens are like textural storytellers — each color and scrap representing an element or emotion. As a collectible, quilts are prized for their intricacy, patina and inimitable handmade richness. Now quilts can be part of your refreshed updated décor when used in these new and exciting ways.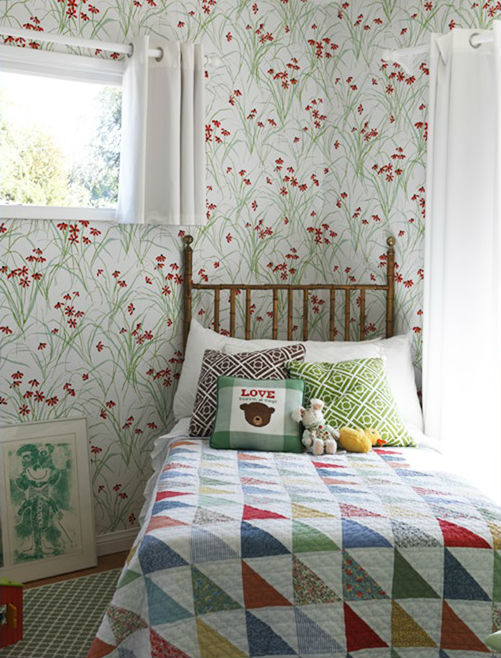 Go bold with color – For a fun modern approach, pair a colorful quilt with a similarly hued patterned wallpaper. The key to a successful mix is contrasting the scale of the pattern; mix a small blocked quilt with a large scale wall print or vice versa.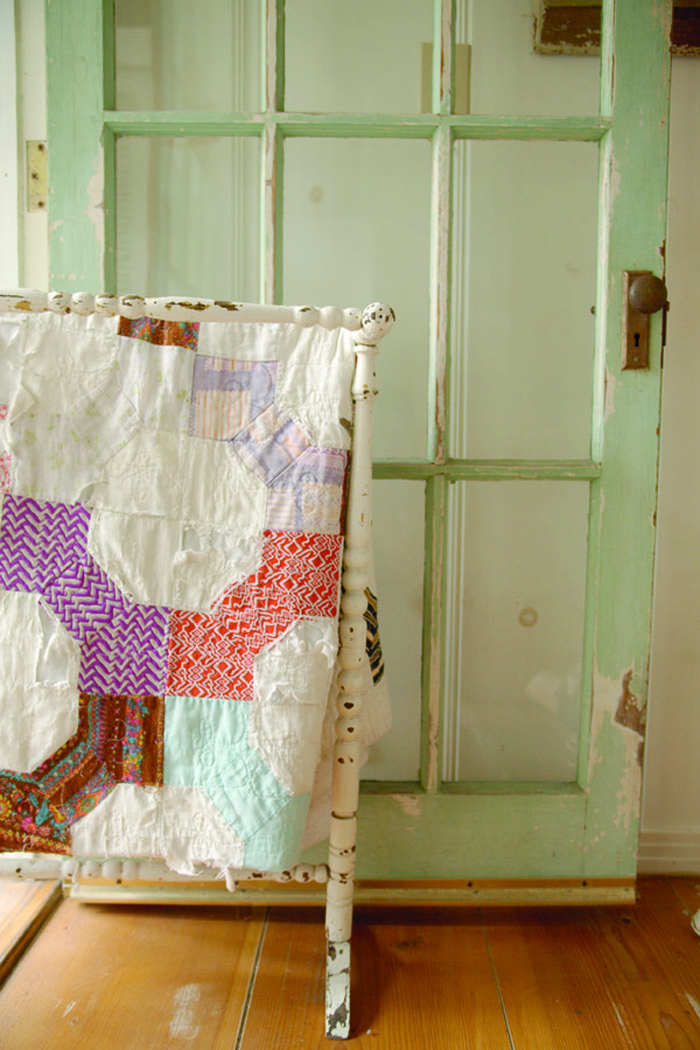 Treat your quilt like a work of art – Because it is an example of fine craftsmanship, you can integrate your heirloom quilt into modern decor by turning it into a display piece. Frame lap and baby quilts in a series on the wall or hang a full quilt on a vintage rack or chair for a stylish vignette.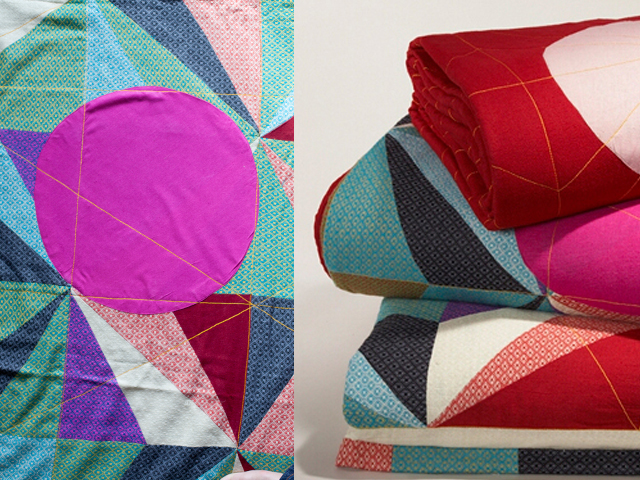 Add global flair –  Modern quilts come in a range of exciting and unconventional patterns and motifs. Choose a style with simple geometric lines and pared down use of shapes. Or, like with this abstract Indian-inspired Holi quilt by Rajaboori Fine Silk, opt for a quilt that blends global material such as sari silk and metallic damask with a free-form abstract shapes. Visit rajaboori.com.
Repurpose them! – Upcycle them in whole or in parts to create a few new things. Try making cushions, table runners or even use one to upholster a whole chair.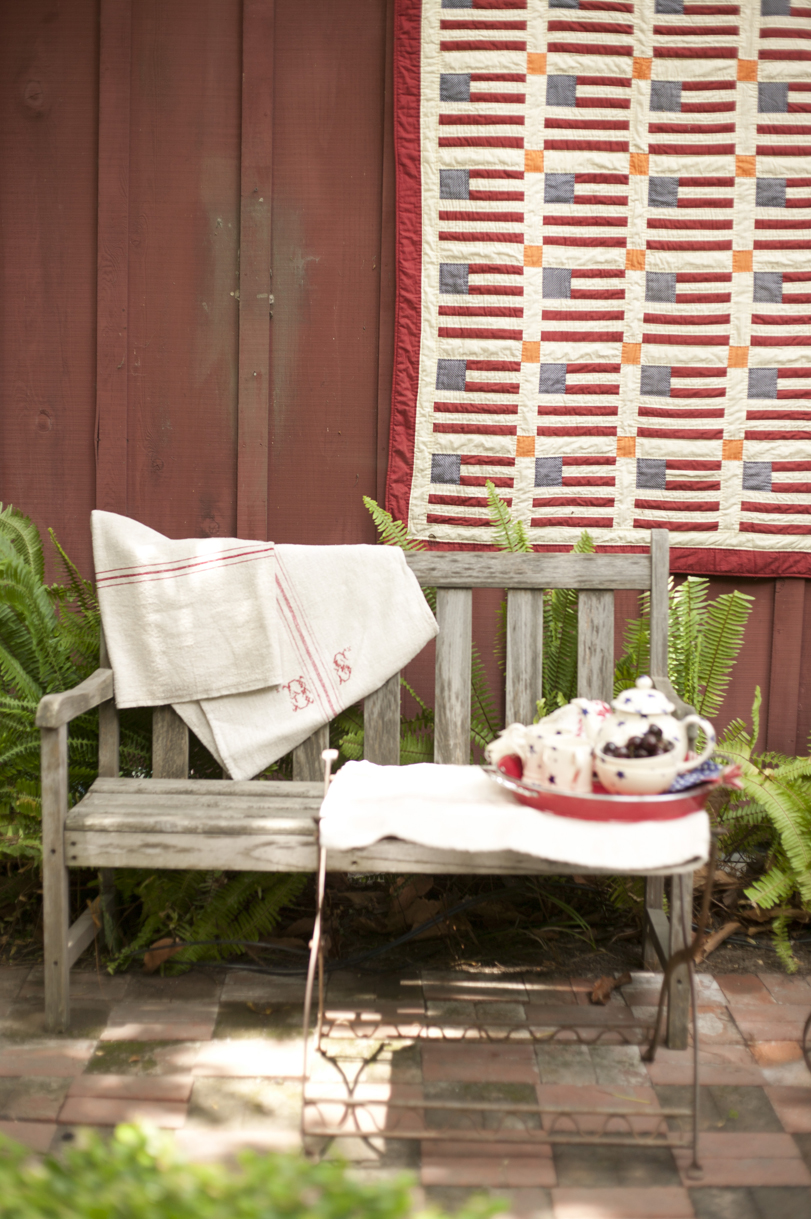 Hang a Quilt Outdoors – When you take your summer entertaining outdoors, hang a quilt up for instant festive decor. It's a great way to stylishly cover a large blank wall or unsightly area.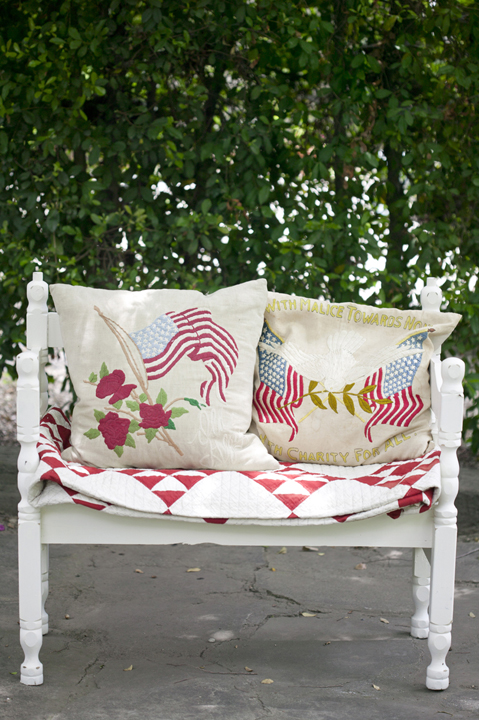 Instant Upholstery – Use a quilt as an instant cushion. No sewing needed! Simply fold your quilt and make a stiff antique chair instantly more inviting. By mixing patterns or adding a splash of color to a plain club chair, you also have a great way to change the look of your seating.