Seeing a dilapidated farmhouse that had just turned 100 years old and had sat abandoned for decades, you might run away in fear of everything involved in getting it up and in working order. Where would you even begin? Renovating, especially when it comes to a historic property, has great rewards but can be daunting. But rather than balk at the challenge, the Bridger family embraces it. They have renovated several old cottages previously, and for the rest of the year Cottages & Bungalows will follow their process as they renovate this abandoned 1916 farmhouse in western Michigan.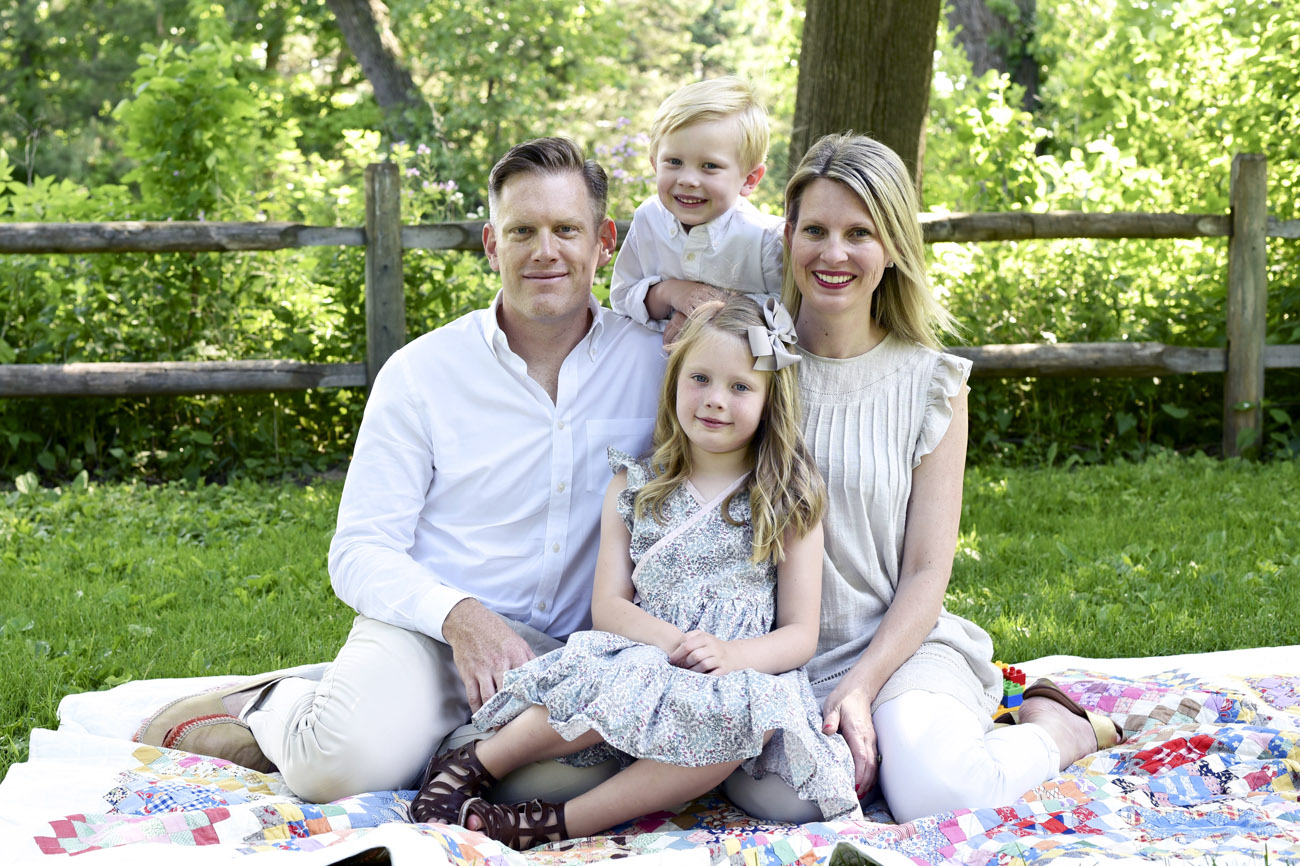 Passion Project
The Bridgers, Christine, Gabe, Emelia (7), Jenson (5), dog Laddie and cat Jack, enjoy the character of a historic cottage and the process of making it their own as they plan and scour salvage yards and flea markets.
The couple, graphic designers in Chicago, may spend most of their time in the city, but their hobby—renovating historic cottages while staying true to the homes' character—comes from seeing the value of these disappearing historic homes and the rewards of rescuing them. One at a time, they preserve homes like this farmhouse that would otherwise be demolished or sit vacant in disrepair. In this new series for Cottages & Bungalows, Christine will guide us through the process from start to finish in their current project, renovating an abandoned farmhouse built in 1916.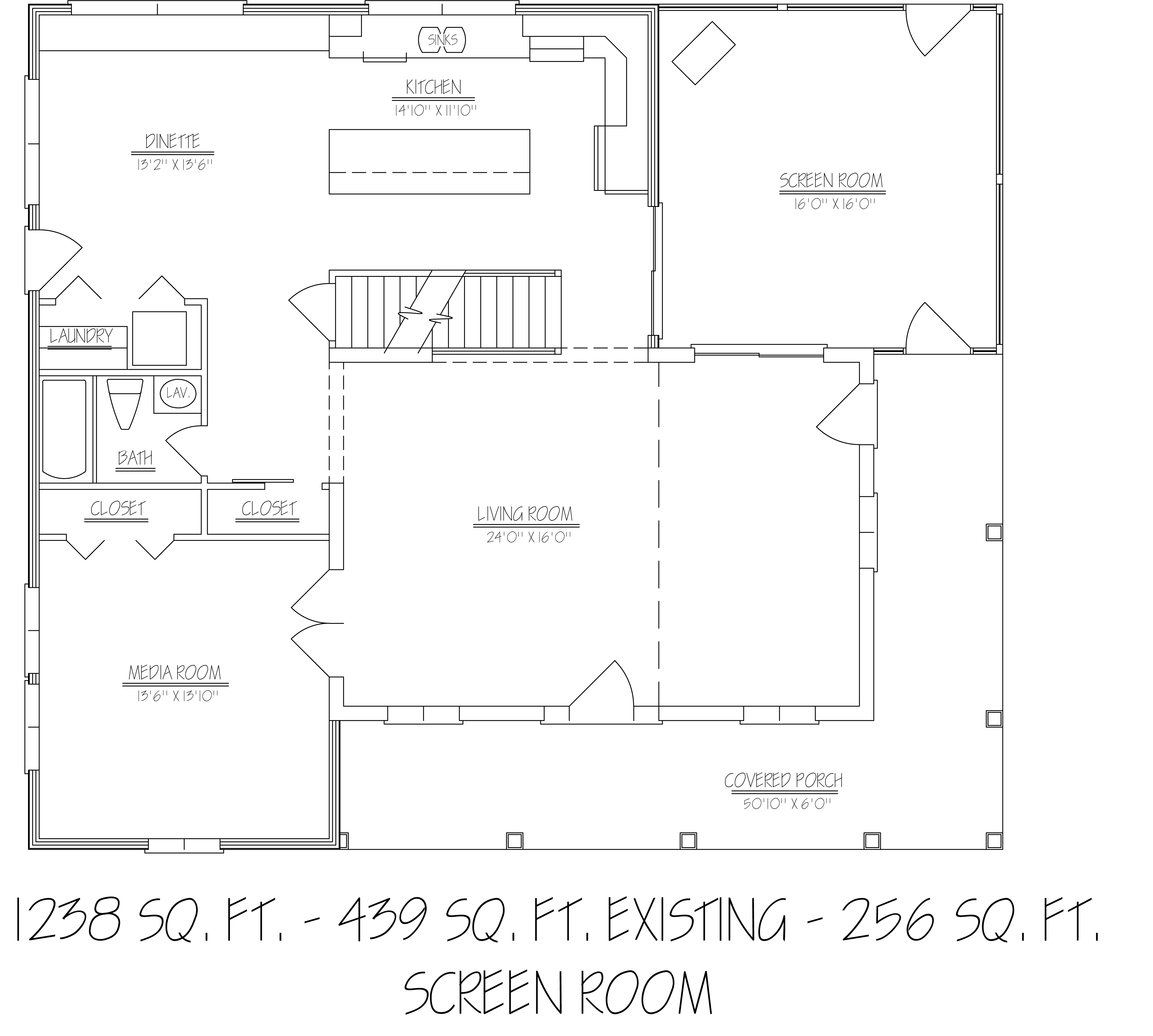 The Farmhouse
The home has many strikes against it—it sat vacant for decades and was on the market for over 200 days. It also suffered "a bad addition in the '70s," Christine says. The original house was a mere 480 square feet, and the subsequent addition does not suit the home's age.
But Christine and Gabe were not frightened by these challenges. They bought the farmhouse without seeing it in person. They sent their contracting partner, Jon Faris, owner of Paradigm Renovation, out to see the property, and he gave the thumbs up. While the house was dilapidated and small, the couple saw possibilities.
"We see potential where others may just turn away," Christine says. "It just takes a little bit of imagination and a leap of faith." Some of that potential includes the home's picturesque location. "It backs up to an apple orchard" on one side and woods on another. It's near a winery, cider mill, several small farms, a five- star restaurant and is not far from Lake Michigan.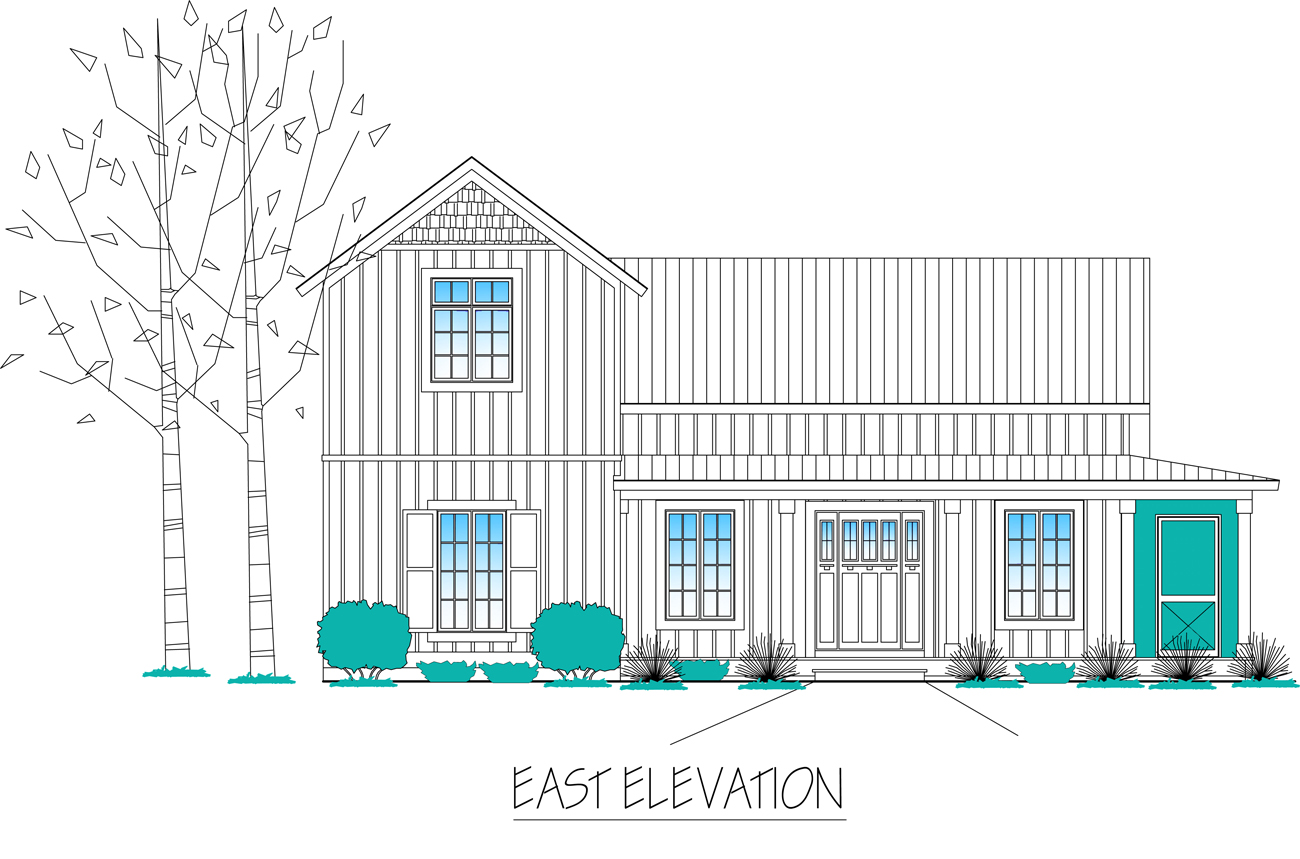 The Plan
Christine and Gabe want to turn the original square footage into the living room and remove the second story, so it will have a cathedral ceiling. "We always try to stay period correct," Christine says. "I find it much more interesting to take cues from original design decisions."
The whole family, Emelia and Jenson included, enjoy scavenging for unique pieces at garage sales and even the side of the road. The kids like to comment on their parents' design decisions and floor plans, sometimes with approval and sometimes with criticism.
To help keep the price down, stay period correct and give their creativity more room, they like to browse local flea markets and salvage shops. Since the family has connections to the area—they come here for summer vacations and for getaways throughout the year—they know the little shops and some local craftsmen like Big J. "The only way to get in contact with him is to show up at his home," Christine explains.
For this home, they are adding another challenge. While open to select exceptions, they are primarily looking for pieces 100 years old or older. They also plan to keep the home period correct by keeping it white and by outlawing board and batten and metal roofing.