Got the itch to freshen up some nooks and crannies in your home? These stair risers are the perfect DIY project for you and BONUS there are options. Take those stairs you look at day in and day out and give them a lovely face lift with customizable risers from Ornamental Moulding & Millwork. Ornamental Moulding & Millwork, located in North Carolina, manufactures a large array of decorative millwork and distributes all over the US.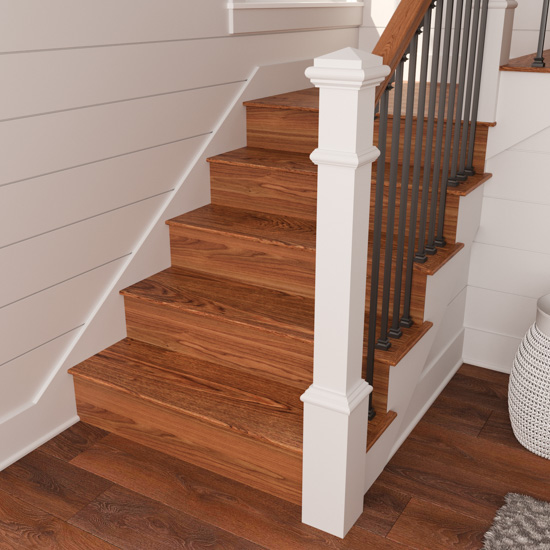 Great for Any Style of Cottage
These reversible risers are easy-to-apply and come in two decorative styles. "Each panel gives homeowners two decorative options to enhance a stairway," says Keith Early, vice president of marketing and new product development at Ornamental Mouldings & Millwork. "The deep grooves in the shiplap and wainscot beaded plank version are ideal for country-style and beach homes. For more formal settings, the oak and primed risers provide unlimited ways to personalize a staircase through staining or painting."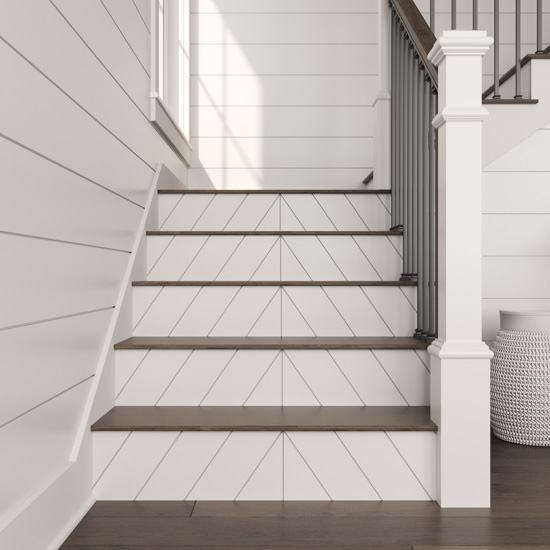 Customize Your Size
Each side of the risers come primed and can be easily painted or stained to match existing decor and style of your cottage. Each riser is 42 inches long by 7-1/2 inches high 3/8 inches in depth. Risers may be cut-to-size and placed over existing risers or used with new treads. What an easy and effective way to add a unique and fun element to your stairway.

Let Your Imagination Run Wild
"Just imagine painting each stair riser in different shades of a color and having them lead up to a second floor," says Early. "Or, matching the color of the hand rail system with a unique stain on the stair risers. Creativity abounds for homeowners who embrace this easy and fun DIY project."
Want more DIY inspiration ideas? Check out this post on Choosing the Right Shade of White.
Of course, don't forget to follow us on Instagram, Facebook and Pinterest to get your daily dose of cottage inspiration!