Anyone who's been in the market for that perfect cottage knows it takes time, energy and a lot of legwork to find just the right one. However, for interior designer Randy Boyd, the right house came looking for him.
There is a special caveat in the story, however, which makes such an occurrence more likely. Randy's roots in Laguna Beach, California, run deep. His family was among the first to colonize the region back in 1864. His grandmother, Marie Thurston, was the first teacher in Laguna. She went on to become the first principal and, later, the namesake for Thurston Intermediate School. It comes as no surprise that from his connection to one of the area's founding families, Randy had a reputation for helping the best of Laguna grow and flourish.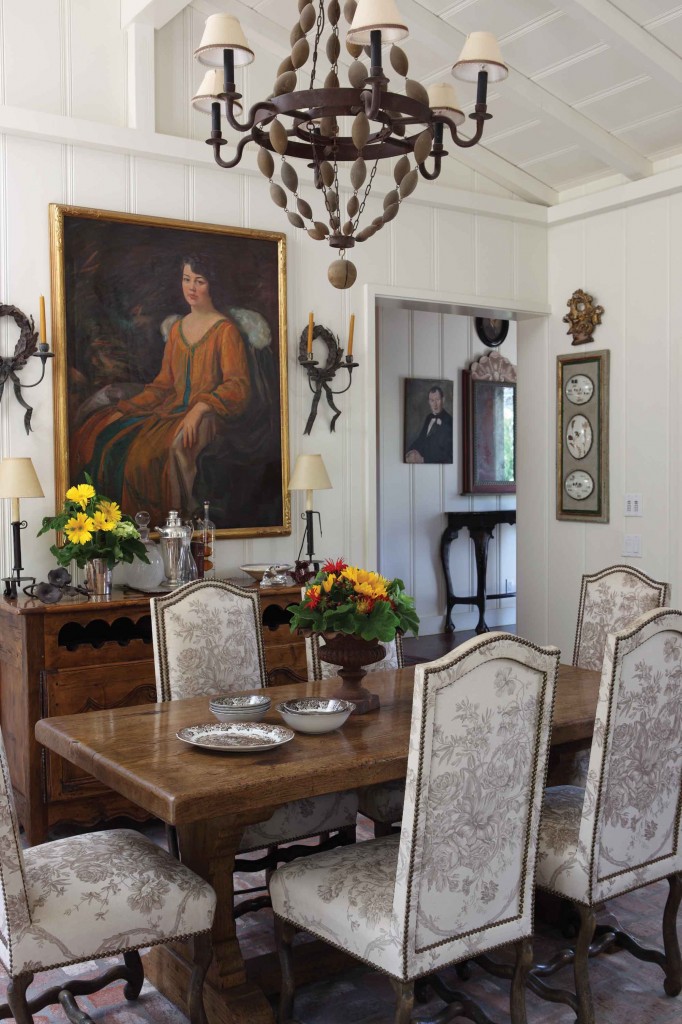 "I definitely am known in the area for restoring old homes," he says. "It's always such a shame to see an interesting 1920s cottage torn down and some stucco box go up in its place."
So when his realtor contacted him one day about a vintage cottage that was about to get listed on the market, Randy heeded his calling and decided on a whim to check it out. The house, built in 1920 was quaint, at just 920 square feet. While it was in need of restorative attention, it had an expansive double parcel of land and charming bones—enough so that even though Randy was just completing a renovation of his current home, he decided to sell it and take on the new project.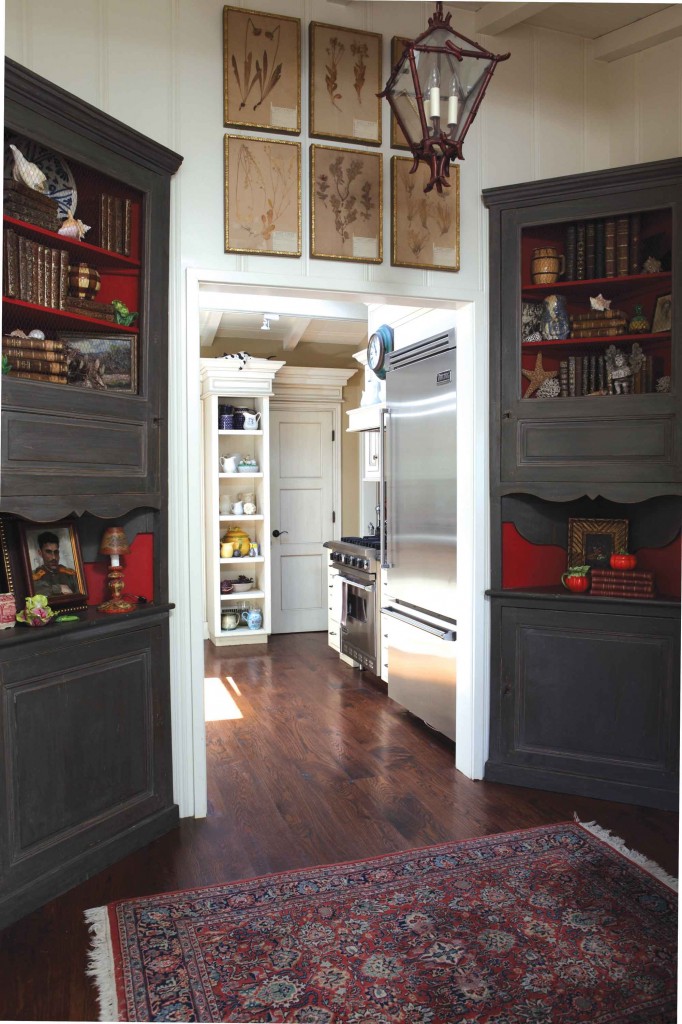 At first, Randy, who's always been accustomed to living in smaller homes, was content to concentrate on light restoration and refinishing. He focused on the kitchen and guest bath transforming them into functional spaces. However, two years ago he decided to convert a portion of his considerable garden area into living space.
A large-scale remodel ensued where Randy added a 600-square-foot great room, reconfigured what was the living room into the master bedroom and transformed the dining room into a large entry hall. What was originally one of the bedrooms was turned into a master bath and closet. Randy made sure each project retained the historical integrity of the house.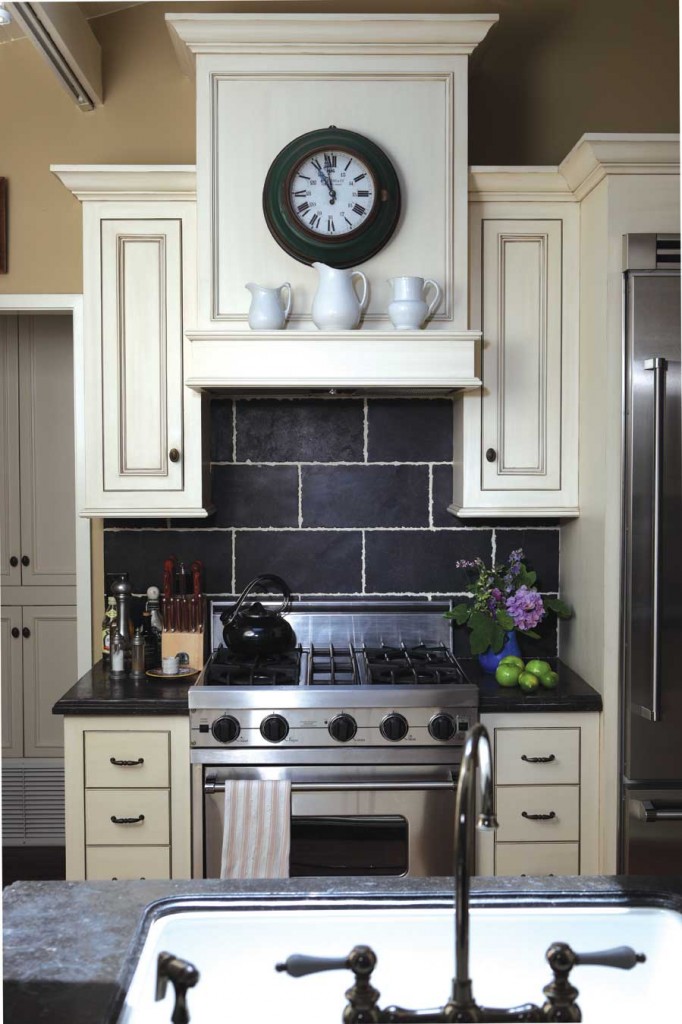 "Especially for the great room, I wanted the architecture and the paneling to be the same as the original house, and when people walk in they are usually surprised to hear that it was an addition," he says.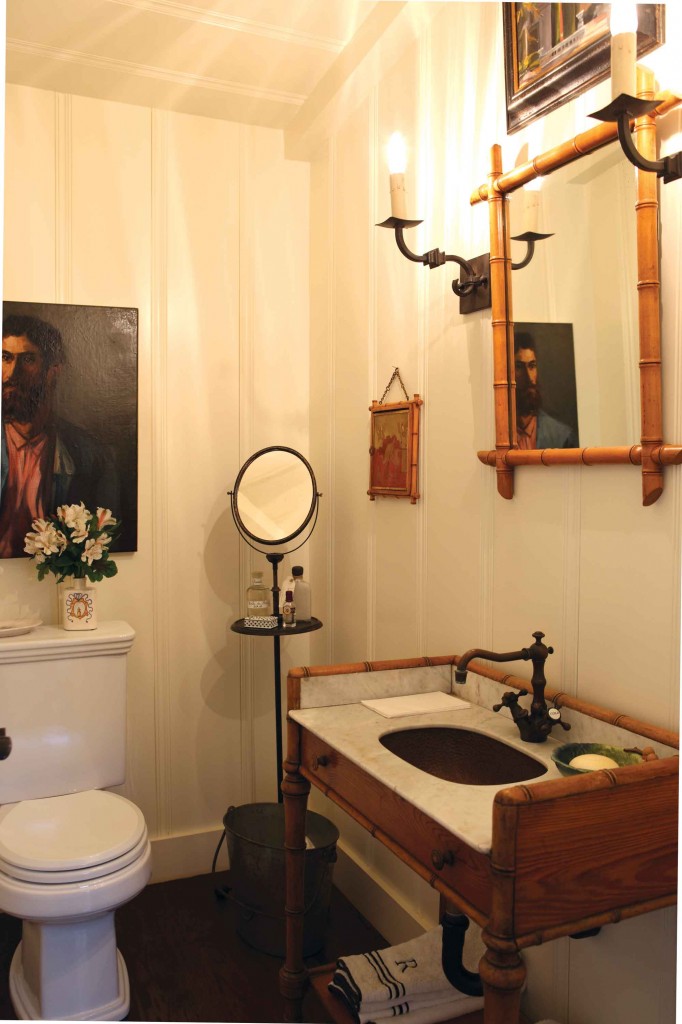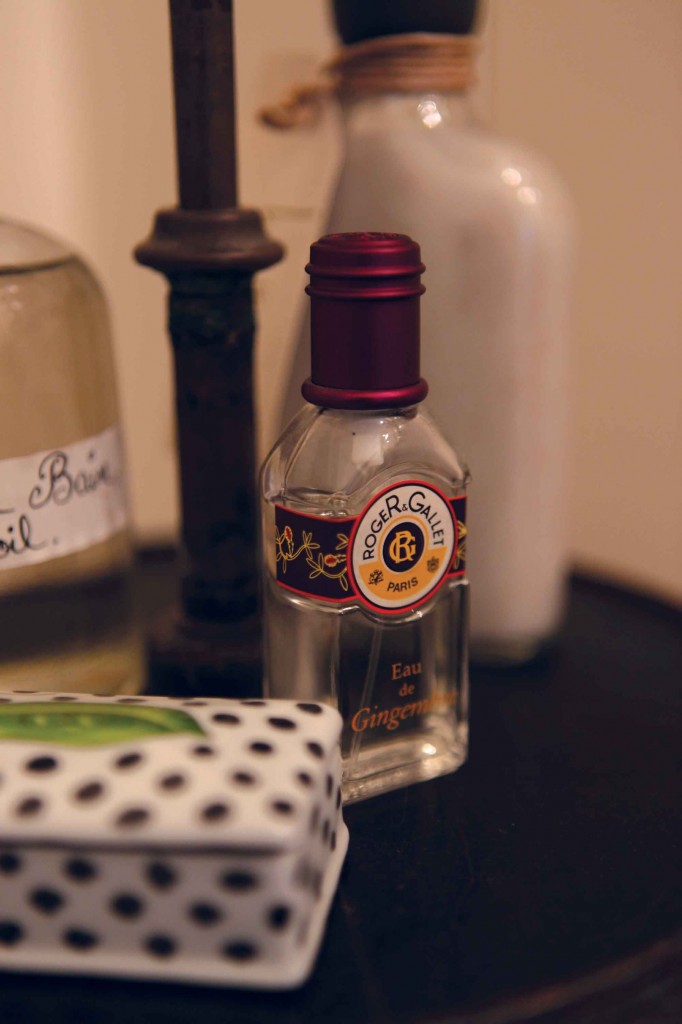 Randy also added new windows and two sets of three French doors, which surround the great room and living room to unite the outdoors with the indoors. Utilizing the natural light and beautiful garden view outside was a priority. In a climate like Southern California's, Randy says residences can and should maximize what he calls "360 degrees of entertaining space."
The decor is a mix of heirloom collections, global flourishes and relaxed yet sophisticated earthy style. Even at a newly expanded 1,520 square feet, the abode still has space constraints; however, Randy is able to create a wonderful balance of space. The home feels elegant and opulent, which are big words for a tiny cottage. He describes his look as "collected."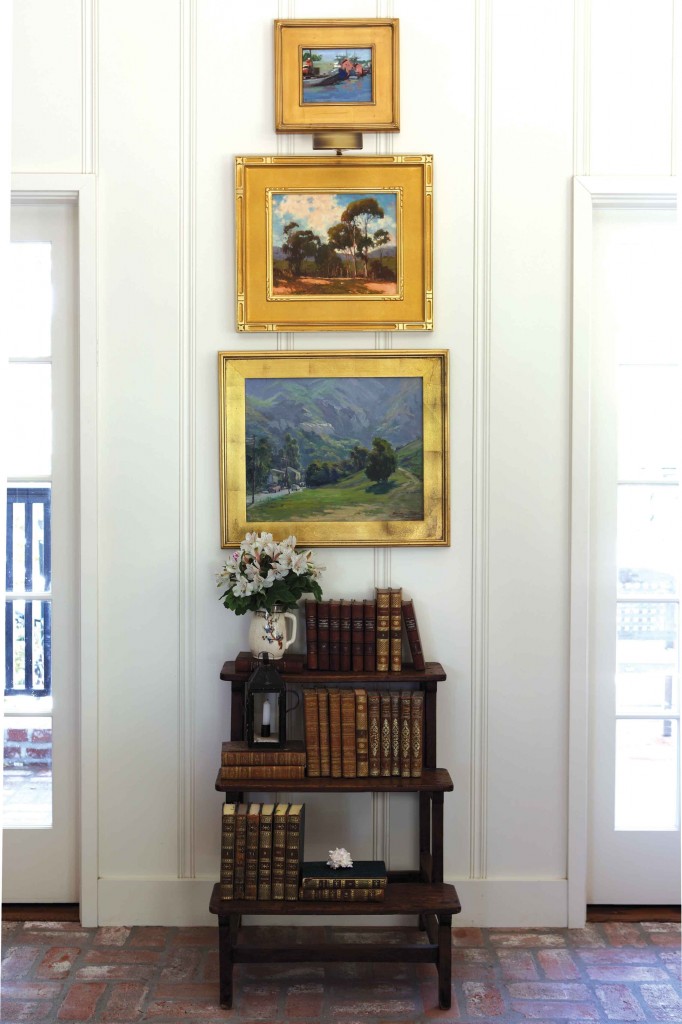 "I think it's a mixture of things I place together," he says. "There's some casual rustic pieces, some pieces that are a little bit more elegant and then there are pieces that I've inherited. I think it makes for a warm, comfortable atmosphere."
A neutral color palette of brown, black and white is enlivened with doses of rich terracotta to combine in a rustic yet elegant way. In the great room/dining area, this can be seen in the dining chairs upholstered in brown and white floral fabric as well as the antique leather chairs that flank a small console table. A chandelier embellished with wooden beads adds a bit of eclectic Old World charm while delft-blue tiles, original to the home, keep the vintage look authentic.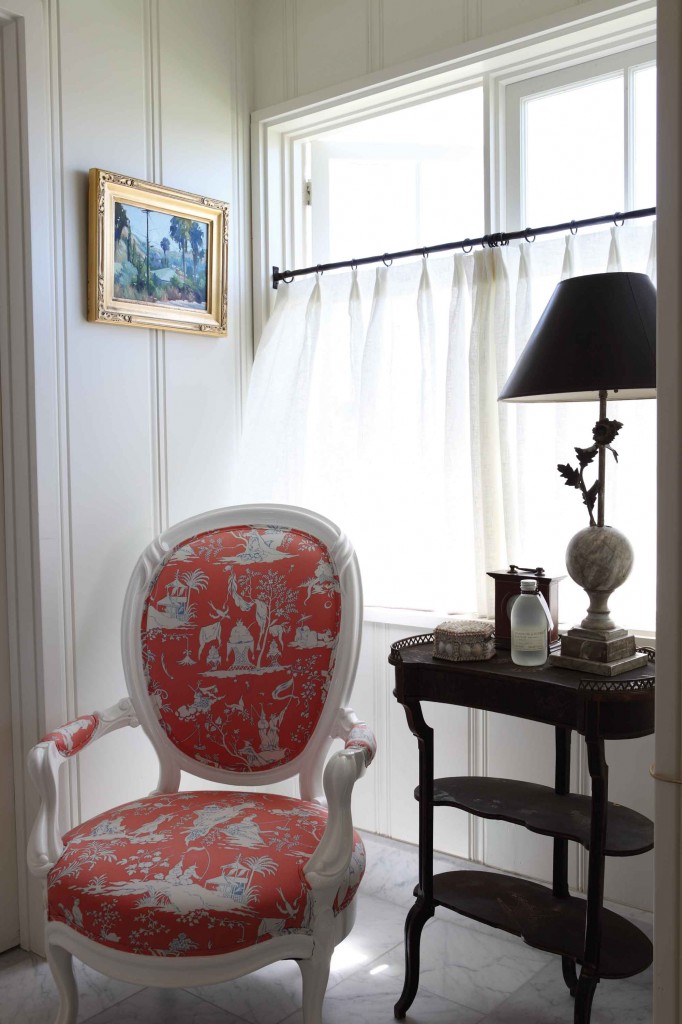 The bedrooms carry the same formula: A well-edited collection of antiques and collectibles pair nicely with tailored bed linens and statement furniture. Working with small rooms, Randy chose items with the right scale and proportion to complement—not overtake—the space. Supple floor rugs warm the hand-treated wood floors, adding comfort and style in one. Portraits and paintings adorn most of the walls, including the one in the powder room, to offer unique warmth to the decor.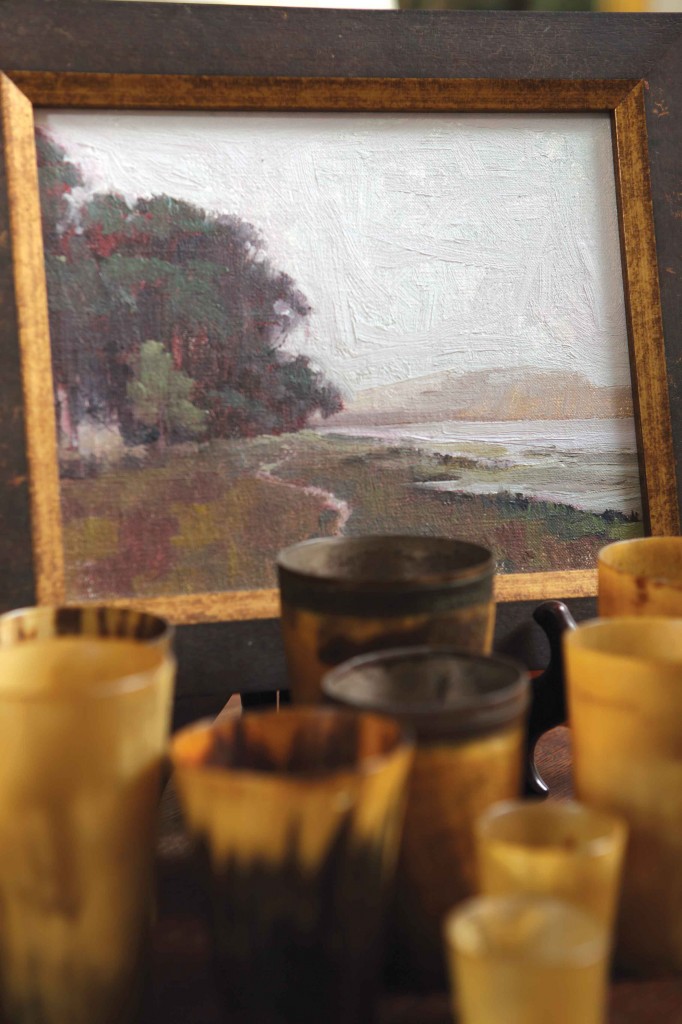 One special portrait recently unearthed from Thurston Intermediate's basement adds inimitable glamour to the great room: a portrait of Randy's grandmother, which was commissioned to hang in the entry hall of the school but never made it onto the wall.
One can't help but think that here in Randy's home it has arrived at its true destination where Marie, in her striking beauty, proudly oversees all that Randy has done for this cottage and likely many more Laguna cottages to come.
For more information on Randy's designs, visit thurstonboyd.com.