This rustic craftsman living room is the epitome of what you'd expect a craftsman's living room to look like. From the natural finishes to the deep tones it's a beautiful balance of classic design and warm modern accents. We designed it with family in mind; three kids, two dogs and a dad needed to call this place home, so it needed to feel that way. We used some existing furniture pieces mixed with some newly built pieces to provide a truly custom look. A really fun and unique element to this project was that the client is actually a craftsman himself, so he built the furniture pieces that we designed together; it's not every day this happens in my design world.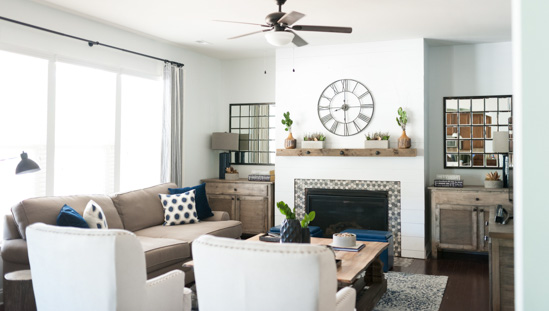 Let me break down why this space works so well so that you can dissect the design elements you love and maybe even recreate them in your own space.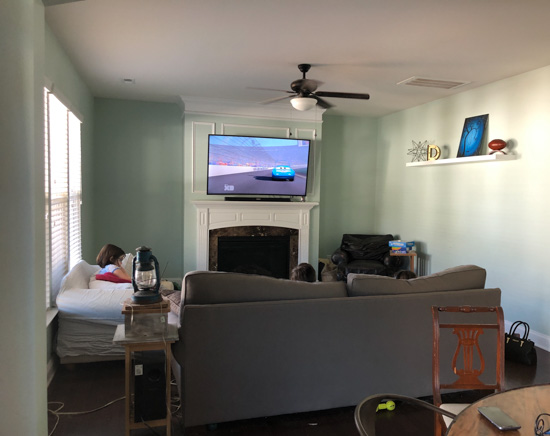 The Floor Plan
The "Before" and "After" of this space was amazing, you'd never believe it's the same room! We moved the TV from above the fireplace to over on the wall to allow for a better flow; the oversized sofa was better suited in front of the window in this space. We included two smaller accent chairs that were lighter in color to balance the otherwise dark and masculine gray and blue color palette. Many craftsman homes have windows flanking the fireplace, so we recreated the feel of windows using mirrors instead; this worked beautifully reflecting any natural light that came into the space.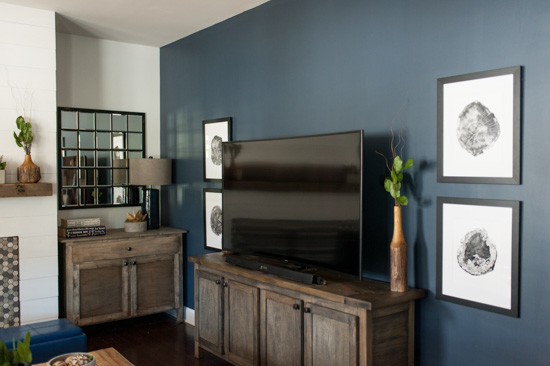 The Furnishings
My client built all of the cabinetry in the space, which allowed us to really do anything we wanted. We chose a traditional shaker style door with a medium stain to achieve a warm and timeless look. The showstopper in the space was the gorgeous coffee table we designed and he created; everything about it was beautiful! We kept the upholstery pieces solid and layered in pattern and color for interest; doing this allows for a very timeless design that can always change and evolve with the trends.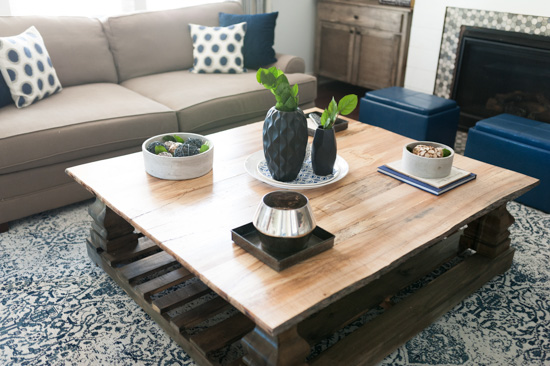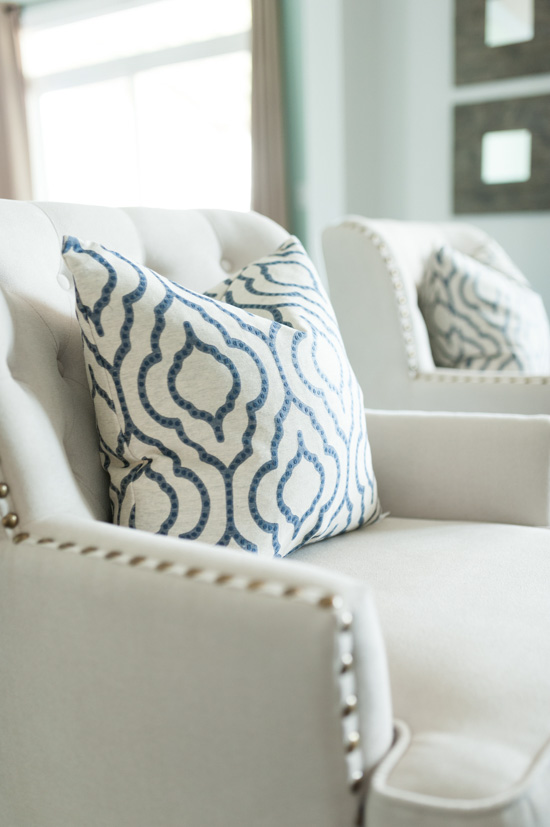 The Details
It was important to me that I create a "bachelor pad" for this busy guy so that he could enjoy the space even when the kids weren't around. He needed balance, it couldn't be ALL-masculine, so I included feminine touches, such as floral arrangements made of branches, pods and moss paired with concrete vases for a manly take on a soft design element. We also used soft elements such as drapery, pillows and throw blankets to create a warm and inviting vibe. And when sourcing art for the frames around the TV, I found these beautiful hand-drawn "Tree Ring" pieces, created by an artist on Etsy, to provide an abstract nod my client's "craftsman" talents.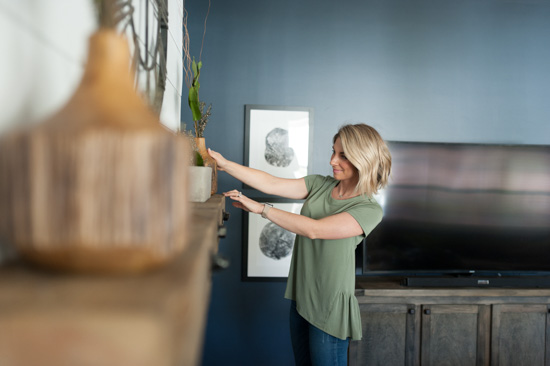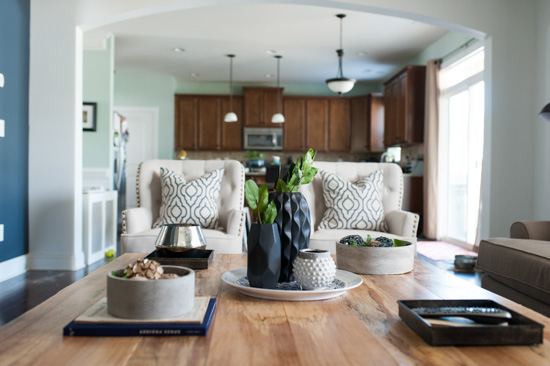 In this space, the whole is absolutely greater than the sum of its parts. Although each element is beautiful in itself, seeing the way everything comes together makes for a beautiful and cohesive rustic craftsman living room design that's both inviting and family-friendly.
Sara Lynn Brennan is an interior designer who specializes in designing practical, beautiful and timeless homes, click here to see more of her lovely work.
Want more simply beautiful ideas? Check out this post on a gorgeous Rustic Meets Chic Bedroom. 
Of course, don't forget to follow us on Instagram, Facebook and Pinterest to get your daily dose of cottage inspiration!