Have you ever imagined running your own business, designing and building dream homes? For Lindsey Morris, one half of the husband-and-wife team behind Scissortail Homes, who's partnered with Cottages & Bungalows to build our project home 2020, it's something she was born to do.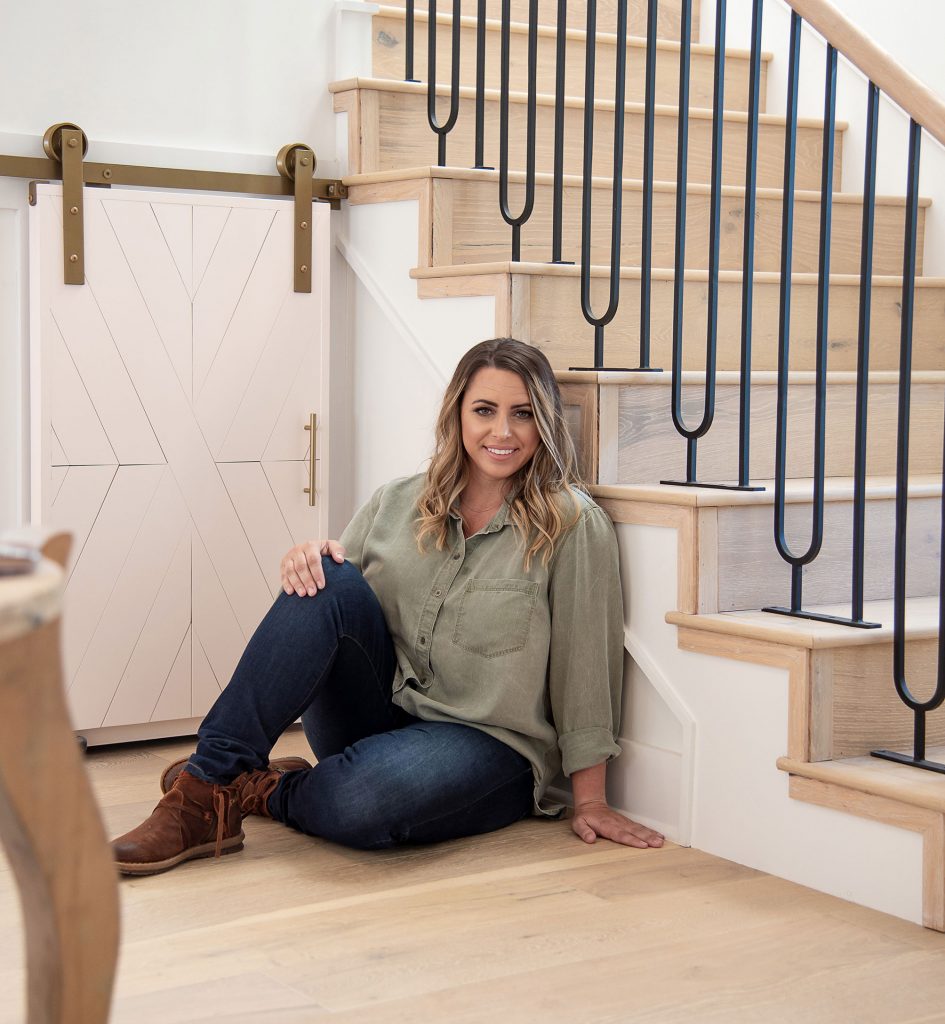 With a grandfather who was a homebuilder and a father who made his living in the homebuilding and construction industry, Lindsey says she was practically born and raised around construction. 
Her father had taught her how to build her first house when she was 21 and that was all it took to fall in love with the idea of one day starting her own homebuilding company.
Lindsey got her start as a waitress and bartender at a high-end steakhouse, then she moved on to real estate sales for a homebuilder. "I didn't necessarily know I was good at sales. I just started doing it," Lindsey says.

Instead of upselling customers on drinks and extra shrimp, Lindsey moved on to selling homeowners on lighting and flooring in their new homes. There was a local neighborhood that didn't have a sale for several months, but in her first month Lindsey had sold 11 houses there and in her second month she sold 10. "They were wondering, 'Who is this girl and where did she come from?'" Lindsey says. 
After a successful four years working for the homebuilder, she and her husband JJ started to wonder what it would be like to work for themselves. "We thought the Lord was telling us to start our own homebuilding business — and the rest is history. It's been wonderful ever since." 
The couple founded Scissortail Homes in 2016, where Lindsey's real estate expertise and construction know-how have come in handy, as they build homes in the Carlton Landing, Oklahoma area.

This is especially true when a couple shopping for a home has trouble envisioning what's possible with a new home. Sometimes they really like a home, but would rather have a different type of room in place of what's currently there. 
"Most realtors would have to call a contractor. But for me, I could say, 'We could just pull the plumbing through this wall or this is how we could design it.' Being able to give people those quick and easy answers … has really been successful for us."
For now, they plan on staying local, but may eventually expand to the Tulsa and Oklahoma City markets as their business continues to grow.
Looking for more custom build insight? Check out this post on how to choose your windows. 
Of course, don't forget to follow us on Instagram, Facebook and Pinterest to get your daily dose of cottage inspiration!