Long before bar carts were the trend, cellarettes were the home entertainer's must have furniture. Cellarettes were first used in Europe in the 15th century as a place for pubs to store alcohol. The lid locked to prevent anyone from stealing the establishment's libations. Cellarettes first appeared in America in the 1700s and were popular with army officers during wartime. Soon cellarettes became a common sight in elite homes too. During the Prohibition of 1920s America, cellarettes were often disguised to look like part of another piece of furniture.
Want more simply beautiful ideas? Check out this post on another cottage staple: the china cabinet!
Conception of the Bar Cart
Cellarettes came in many different shapes and sizes. Most were made to be a permanent piece of furniture. Others were smaller and had handles to be easily portable from room to room like the bar cart. Some cellarettes also served as a basic refrigerator. Many were lined with metal so that food and drink would be kept cooler on ice for a longer period of time.
Cellarettes eventually became a status symbol for households with elevated entertaining skills. Today they are modern bar cabinets. Looking to add a chic cellarette to your home's entertaining arsenal? Here are some chic and classic options:
At Cottages & Bungalows, we love to curate and share our favorite finds from across the web with you. Some of the products you'll see on this page are affiliate links, which means that if you click through and make a purchase, C&B will earn a small commission at no extra cost to you!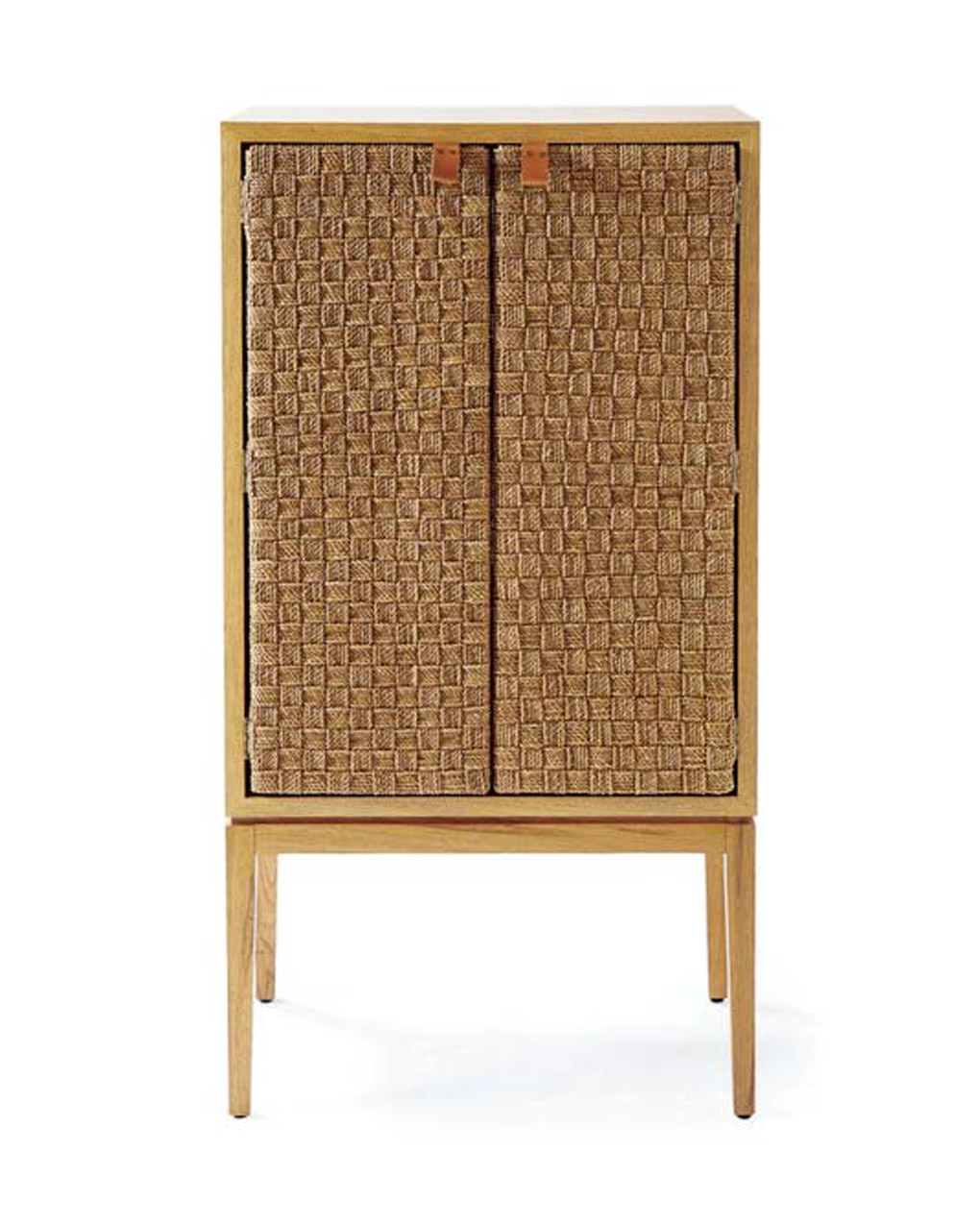 This Caledonia Woven Bar Cabinet would look stunning in any beach cottage. Serena & Lily always has gorgeous decor pieces when we're looking for inspiration.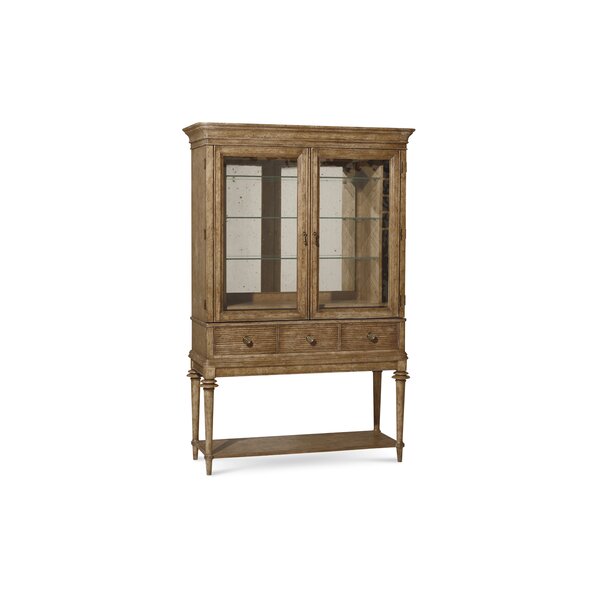 Try this modern take on the cellarette from Birch Lane, Akdeniz Bar Cabinet.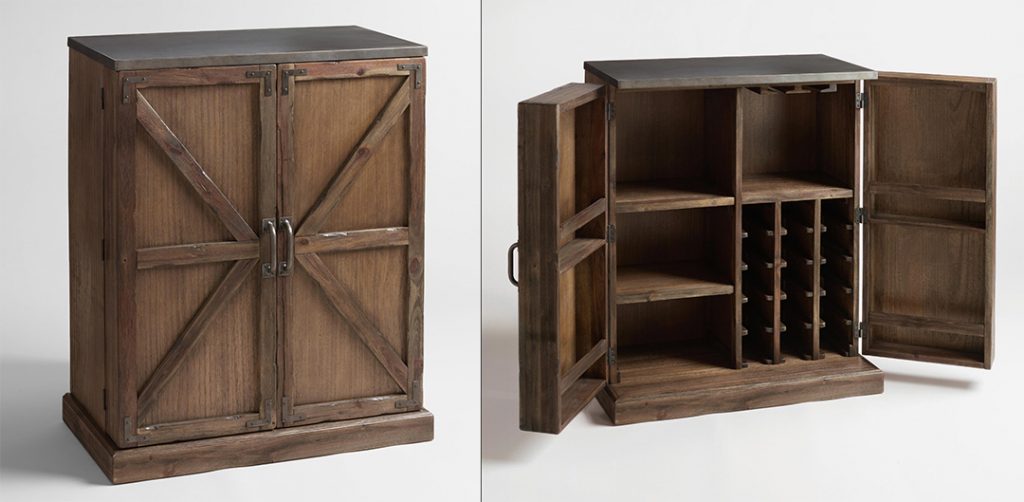 We love this wooden farmhouse style barn-door bar with a metal top from World Market.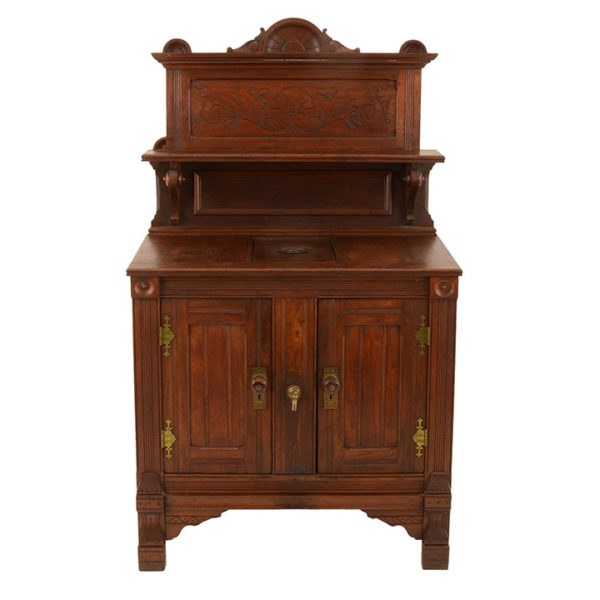 Cellarette in walnut with porcelainized steel, circa 1850. Solvang Antiques.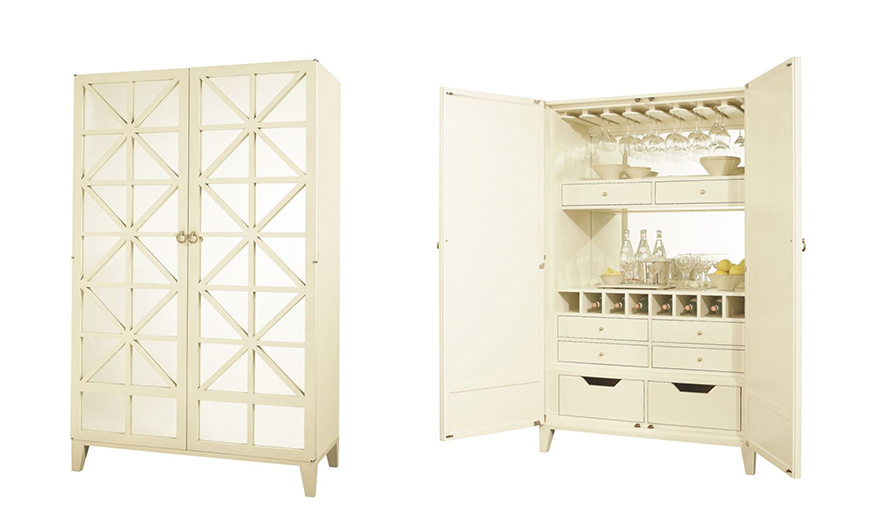 Love this buttercream shade? See more here
The versatility and storage of this Cleo customizable bar cabinet with antique mirrored doors make it such a quality piece to have in your cottage.
Of course, don't forget to follow us on Instagram, Facebook and Pinterest to get your daily dose of cottage inspiration!