Whether you're looking to decorate your walls with beautiful, inspired original paintings or striking, quality artist's prints, consider the work of Dutch artist Marleen Kleiberg. For this mother of five, painting is a creative lifeline. She says, "I keep my dreams alive by painting and creating beautiful things whenever I have a chance."

Her love of painting came from her own experimentation, and the inspiration for her work is the Impressionist painters. "I just want to paint light and shadow. I hope people feel the atmosphere in my paintings," says Marleen. "And I want to remind the viewer that there are places and things that are magical, no matter how simple they are. I try to reflect my love for the beauty of the subjects I paint and the joy I feel in studying them," she says.
Related Reading: Decorative Wreaths: Bloom Valley Market

Marleen Kleiberg: Pathway to Painting
Marleen Kleiberg grew up with a creative mother, who sewed or knitted all the children's clothes. The art on the walls in the family's home was embroidery. "So the step to start drawing and later painting wasn't big," Marleen says. But after secondary school, Marleen became a nurse. Then "10 years later, with five kids and my husband working, I started to paint seriously. I could not resist my urge to paint. Now I work from home as an artist," she explains.

Impressions & Paintings
Most of the paintings Marleen sells are "color studies."  She says: " I try to put the right color in the right place. Then the form arises naturally out of the colors. A work is finished when the colors are correct." Marleen practices color mixing a lot and hopes to apply her ever-growing color knowledge on larger canvases in the future.
"I just want to paint light and shadow. I hope people feel the atmosphere in my paintings."
"How the old masters and the Impressionists used colors and light inspires me. I like to go to museums and see the paintings 'live' that they made so long ago," she says. Besides Impressionism, other inspirations are her garden and the forest she lives near. "Actually all the house, garden and kitchen things are possible topics" for her paintings too.
Art At Home
"My family and I live in a modern Dutch farmhouse, which we built ourselves. We really love to live in between the fields and forests. I also love the hard work in our large garden and all the other things you have to do when you live close to nature, as we do," Marleen says.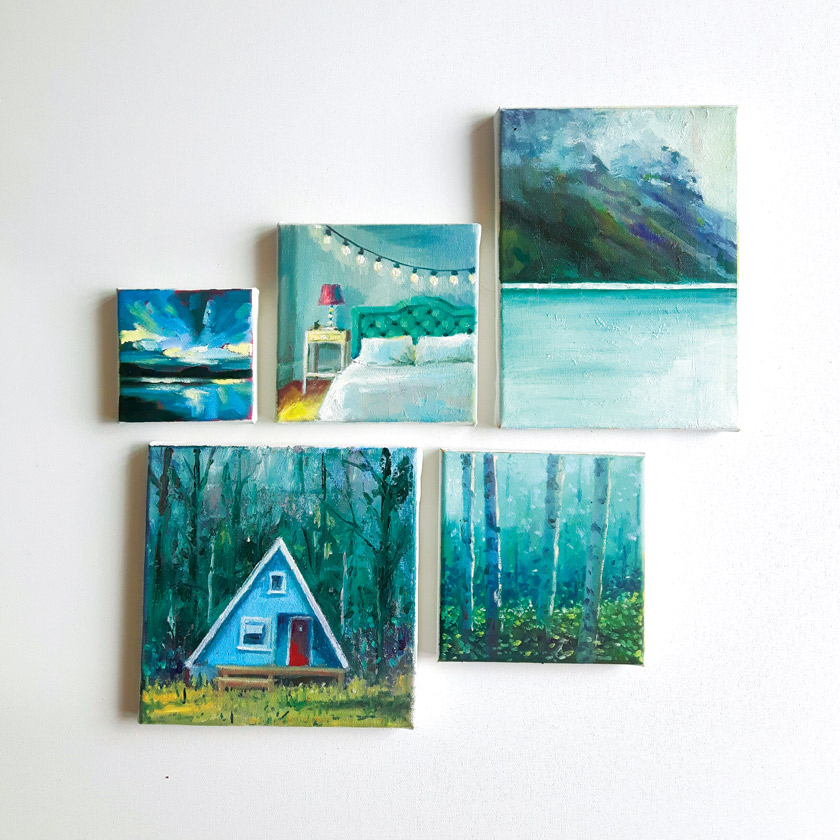 Marleen Kleiberg frequently uses natural and thrifted, vintage objects in her still lifes and interior scenes, and often makes small works (some only 4 x 4 inches). A lot of people who buy her work collect art to create gallery walls. She say, "It's so nice to see the photos they send me. Often they use classic black or gold frames [around the artwork], and that just looks so timeless."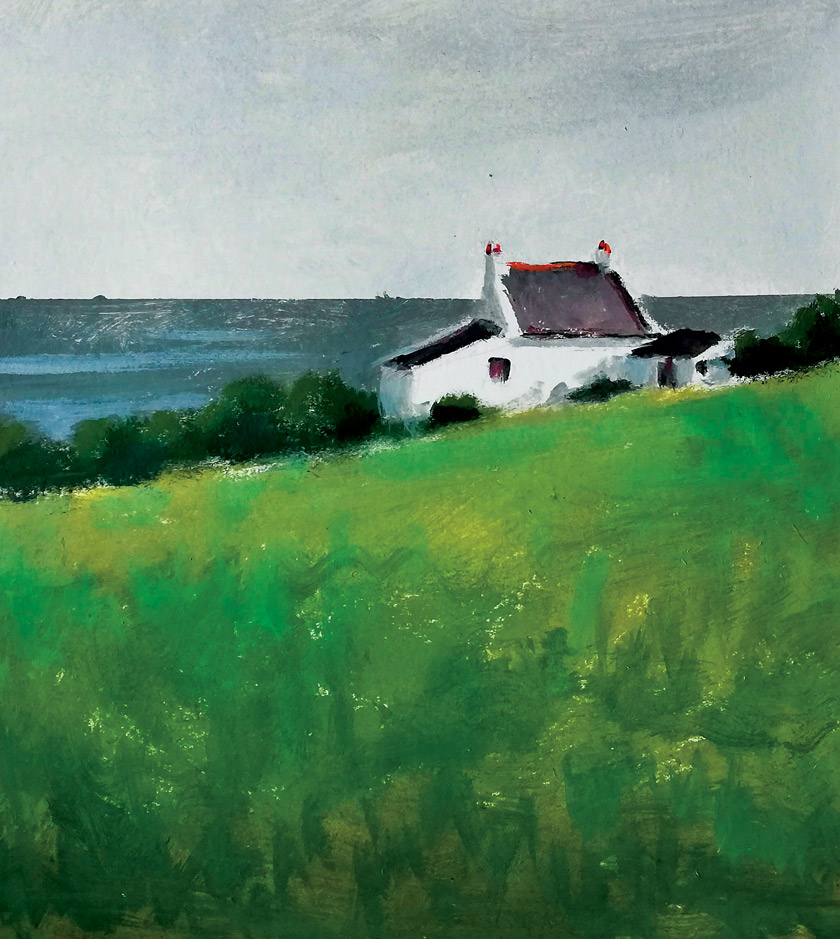 How to use her paintings in your home? Marleen says, "When you see someone's house, you see their personality. That's the same with art; collect art with your heart." Prints can be a great solution for small wallets. And it's definitely "better to buy one original you really like than a lot of paintings that aren't that good." Finally she advises, do use art to express yourself. And "never forget to hang something on your wall."
For more on Marleen Kleiberg, visit her Etsy shop or her Instagram.
Love florals? Check out this post on decorating with Faux Florals and Dried Flowers! 
Of course, don't forget to follow us on Instagram, Facebook and Pinterest to get your daily dose of cottage inspiration!