Is your bathroom out-of-date, looking drab, or just feeling boring? If you want to refresh your space with a new look, good news—you don't have to completely remodel. New bath mats, shower curtains, and soap dishes can refresh your bathroom and create an entirely new design and feel.
Plus, January is a great time to look for new products, as many shops still have winter sales. Look for items in neutral tones, but don't be afraid to add colorful accent pieces. If you want to invest a little more, hardware and lighting are simple ways to upgrade a space. Think vintage wall hooks placed in an interesting way with soft towels to add a finishing touch to your revitalized bathroom. Shelves can be both practical and ornamental, adding storage space while still looking stylish. This can also create a feeling of open space even in a small bathroom.


Santiago Bath Towel, from $15. 

Rustic Style wooden wall rack, $31.95.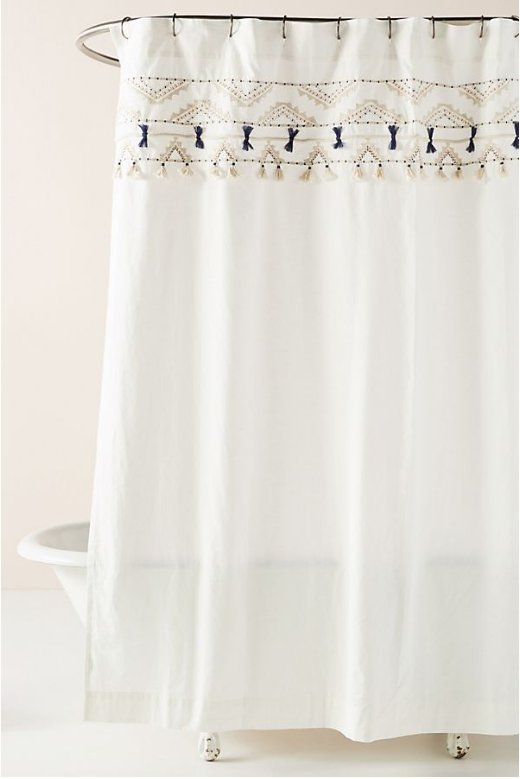 Vineet Bahl Shower Curtain, $128. 


Marble guest towel tray, $53.98. 

Atticus tufted leaf bath rug, $41.99. 


White Mason jar soap dispenser, $12. 
Looking for more ways to refresh your bathroom? Check out this post on 5 tips for any bathroom remodel. Or this one on 5 ways to turn your bathroom into a relaxing retreat. 
Of course, don't forget to follow us on Instagram, Facebook and Pinterest to get your daily dose of cottage inspiration!