Awkward spaces, immovable eyesores, challenging budgets. There are many reasons to put off a room redo—even if it is your key space for respite and rejuvenation. Especially if an awkward cottage floor plan leaves you at a loss for a clear vision. For Alison Allen of Deuce Cities Henhouse, neglecting the master bedroom for four years was long enough. Over the course of eight weeks, she and her husband tackled the space and created a wonderful modern space.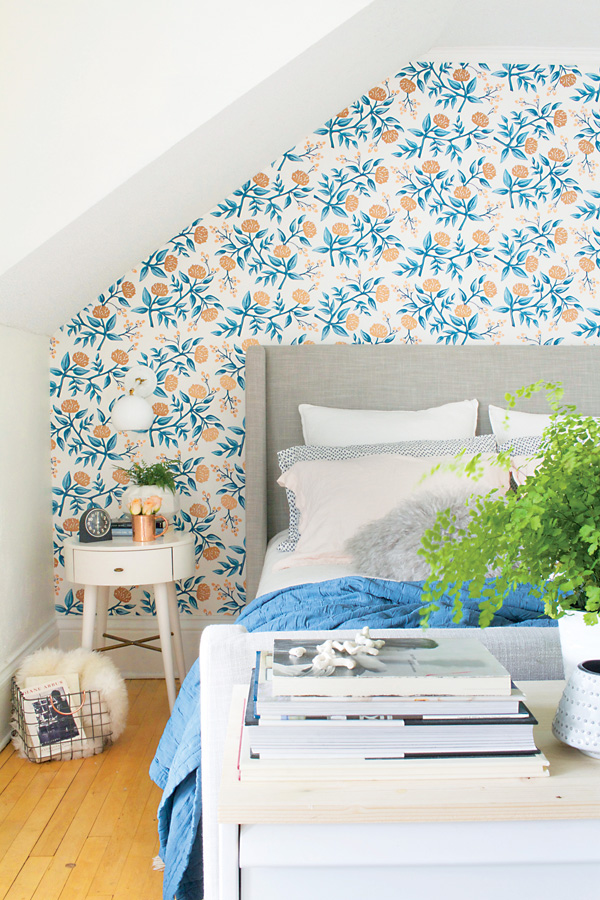 When they started the project, they discovered a 4-feet-tall radiator pressure tank behind the wall in the corner of the bedroom. "The tank needed to be professionally removed, and then I had to repair the floor, baseboard, trim, plaster and skim coat the entire wall," says Alison.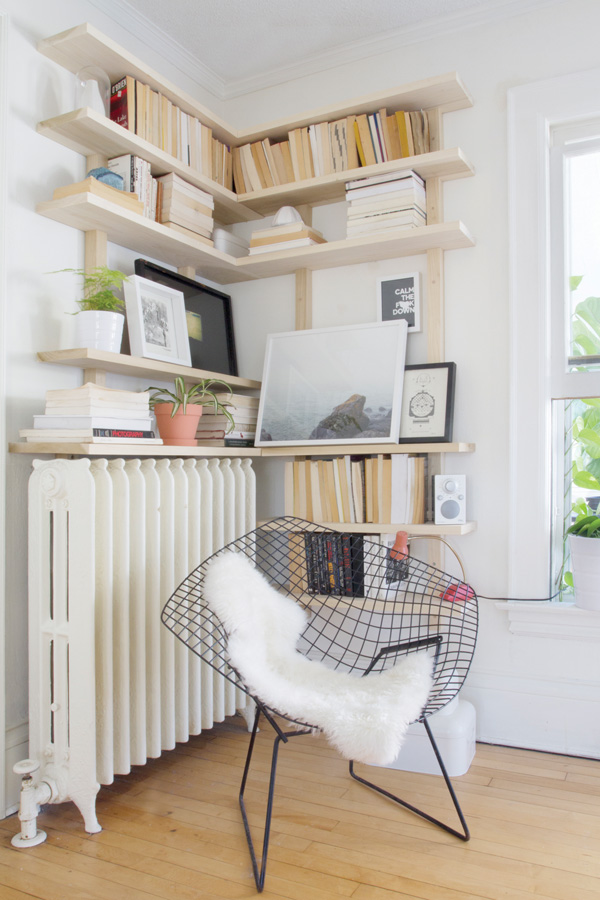 The main goal for the master bedroom was to design a space that felt both modern and comfortable, while accommodating a rather unusual cottage floor plan. Long and narrow the room is visually divided by the entry door as well as the sun porch located on the opposite wall. "I needed to bring cohesion to the entire space," Alison says. "We oriented the bed on the wall that had been hiding the water tank and put a low dresser at the foot of the bed—it segues nicely into the other half of the space, where we have a dressing area."
With the cottage floor plan determined, Alison drew inspiration from her sun porch, which she had updated just a few months earlier. "I used my favorite colors in that room, a saturated dark navy-blue on the sofa complemented by a coral rug on the floor—all paired with white furniture and natural wood," she says. "Those colors and textures repeat themselves, but in a much more subtle and feminine tone, in the bedroom."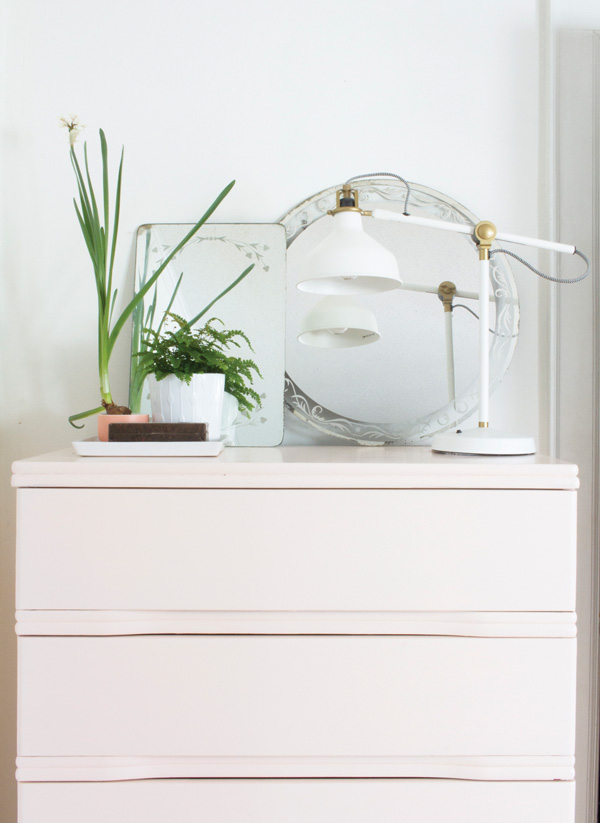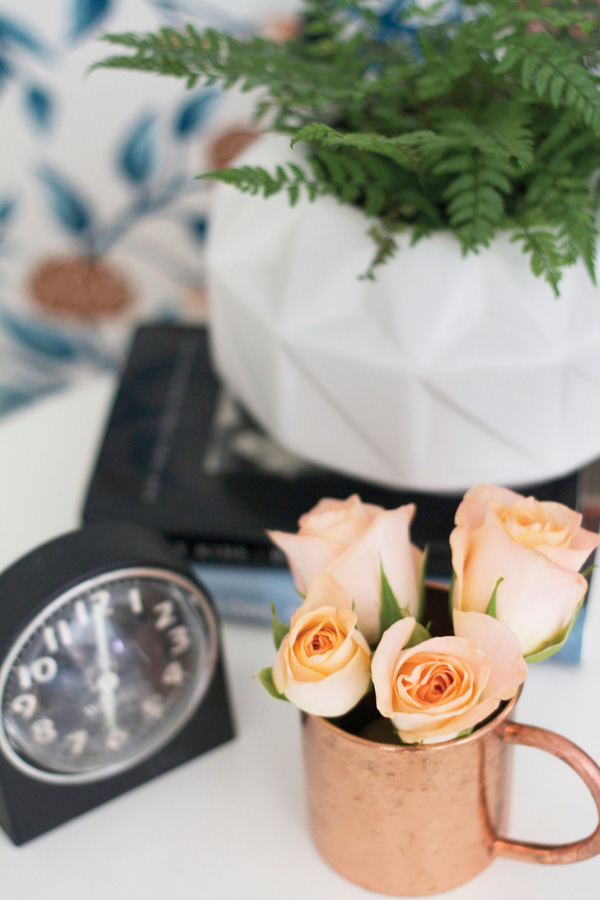 As a blogger and avid DIY fan, Alison transformed the bedroom with her handy touch. "My favorite is the dresser at the foot of the bed that hides our TV. The top of the dresser flips up to expose the TV when we want to watch our favorite shows in bed, and closes up easily when want to hide that black box—its pretty awesome," she says.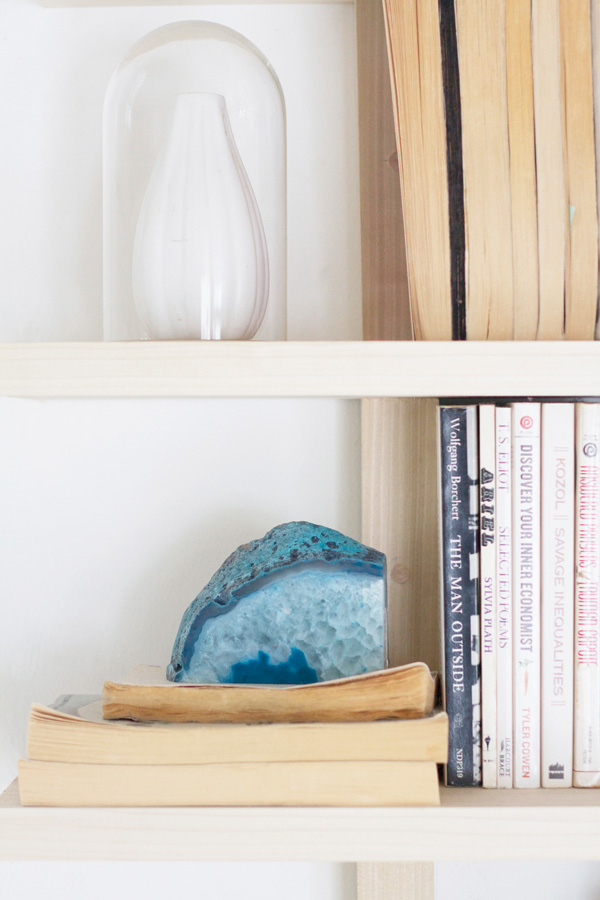 Adding Scandinavian flair to the corner of the bedroom is natural wood shelving that Alison built herself. The coral dresser beside the closet door was a rescue—originally destined for her aunts' garbage. Alison repainted it and added polka-dot wallpaper to the outside of the drawers. "We are notorious for leaving dresser drawers open. This way, if we do get messy, part of it will be pretty," she says.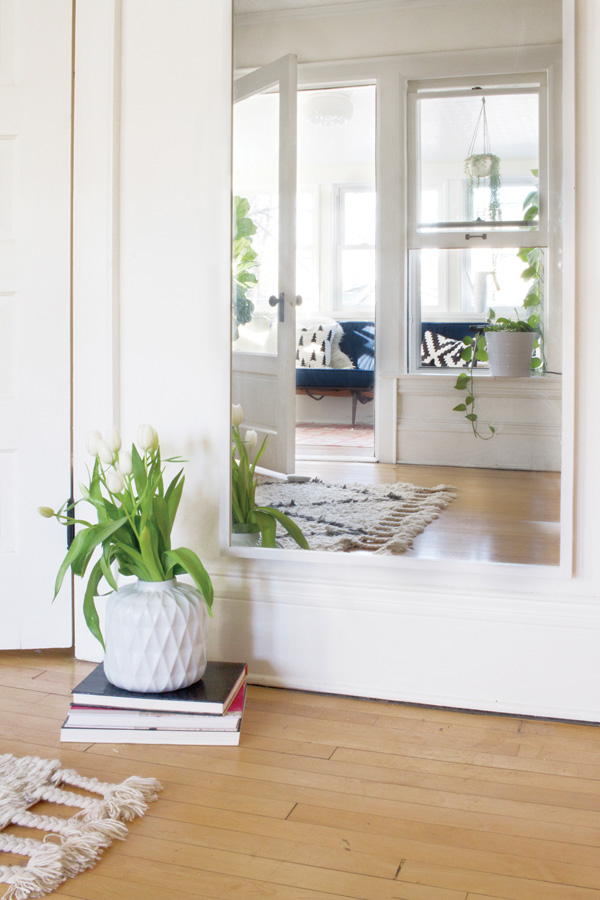 Tying the room together is the wallpaper, as Alison repeats its colors and metallic tones throughout the space. "[It] makes the sun porch, the dressing area and the bedroom all relate to one another," she says.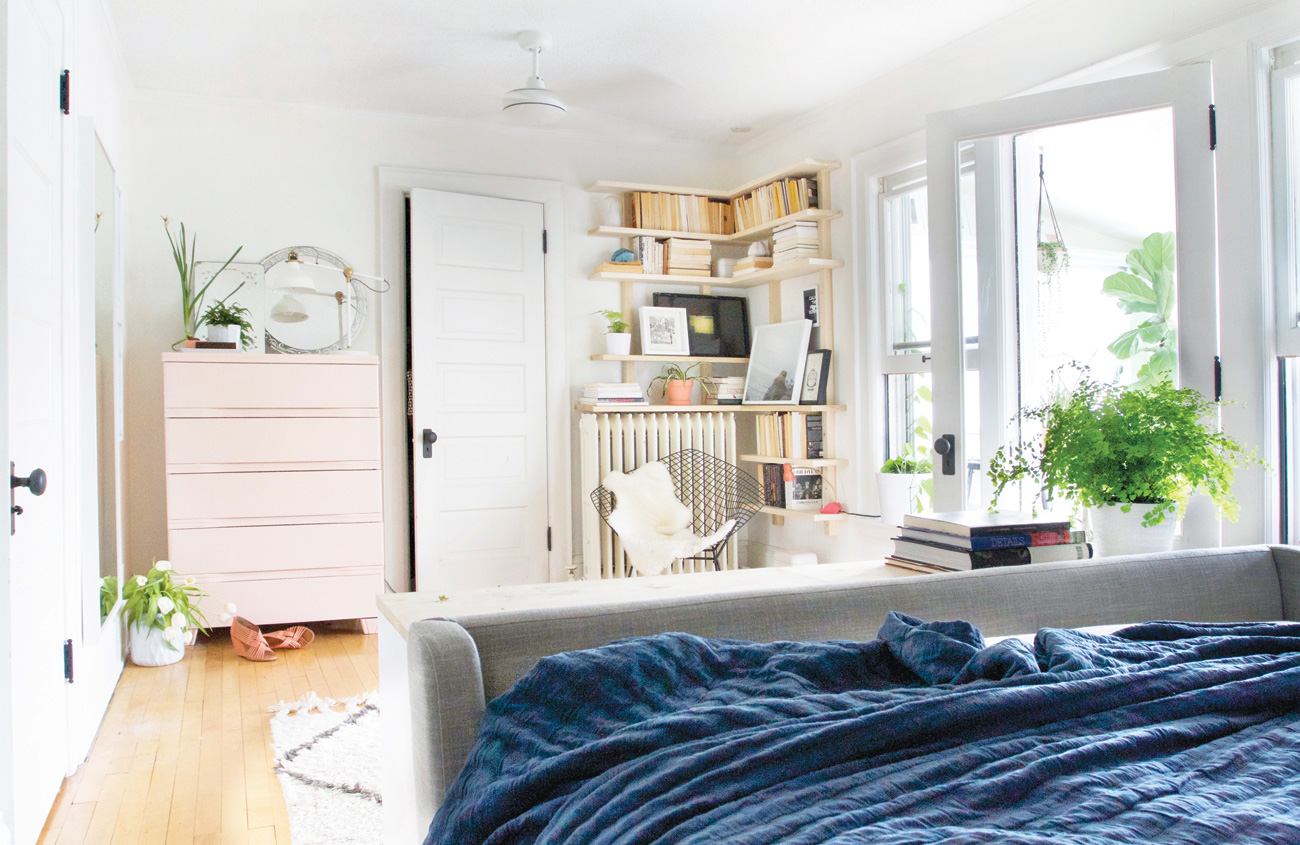 For more on Alison, visit deucecitieshenhouse.com.