Spring has officially sprung, and it's time for a little spring cleaning! The term "spring cleaning" actually has roots in Persian or Jewish ceremonies in which homes would be deep cleaned either just before the Persian New Year or before Passover in the Jewish tradition. It also became a staple in eighteenth-century America because early spring was the perfect time to open all of the doors and windows to get all of the dust and dirt out of homes—it was warm enough to leave the home open, but bugs weren't yet a problem. So open up your windows and start dusting! Don't know where to start? Here's a list of ten things you should add to your spring cleaning list.
Oven
Many ovens have a self-cleaning function that can help get rid of burnt-on spills. If your oven doesn't have this function (or you don't want to deal with the smell), baking soda and vinegar will do the trick. Mix ½ a cup of baking soda with a couple tablespoons of water until you have a thick paste. Spread this paste on all over your oven, then let it sit overnight. Wipe it down and spray some vinegar in a spray bottle anywhere there's baking soda that won't come off. This will fix a bit, then you can wipe it down again.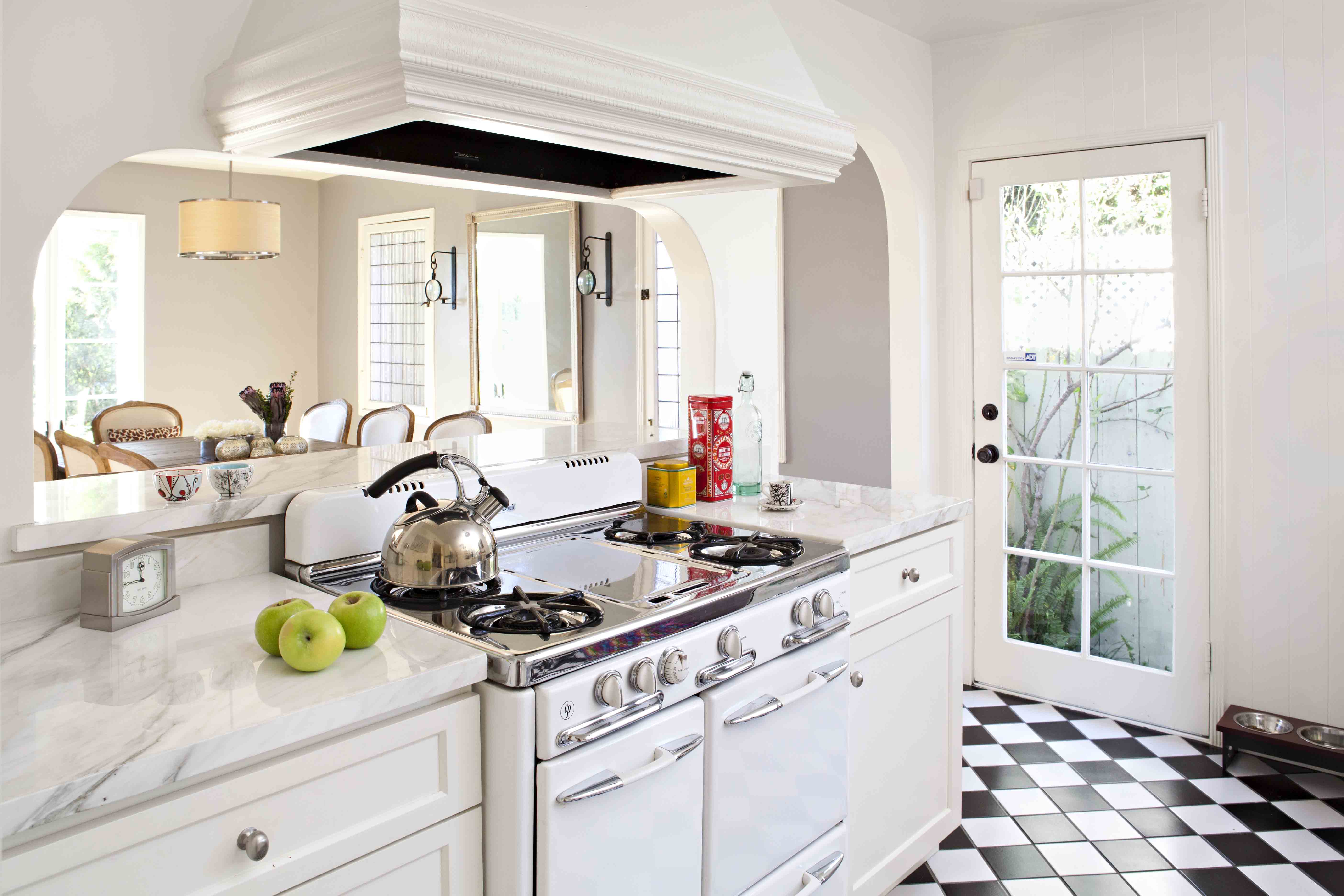 Fridge
This is a chance to clean up any spills in your fridge, and a good time to get rid of any expired food. Wipe down shelves, drawers, and doors with warm, soapy water.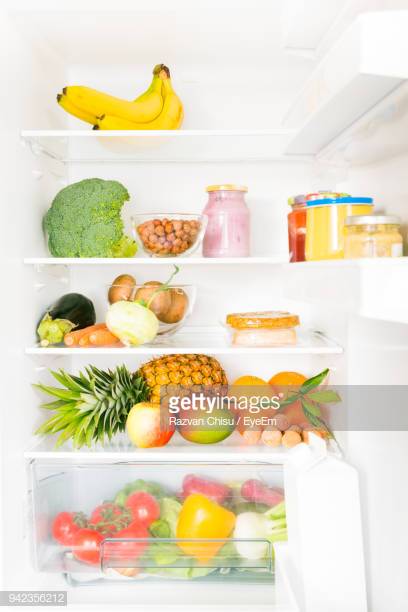 Stainless Steel
Stainless steel appliances look beautiful, but they can get dirty easily, especially if you have small children in your home. To get rid of any fingerprints, grease spots, or spills, mix one teaspoon of dish soap with one quart of hot water and use a soft cloth to wipe down the surface. Dry it immediately with another cloth to prevent streaking.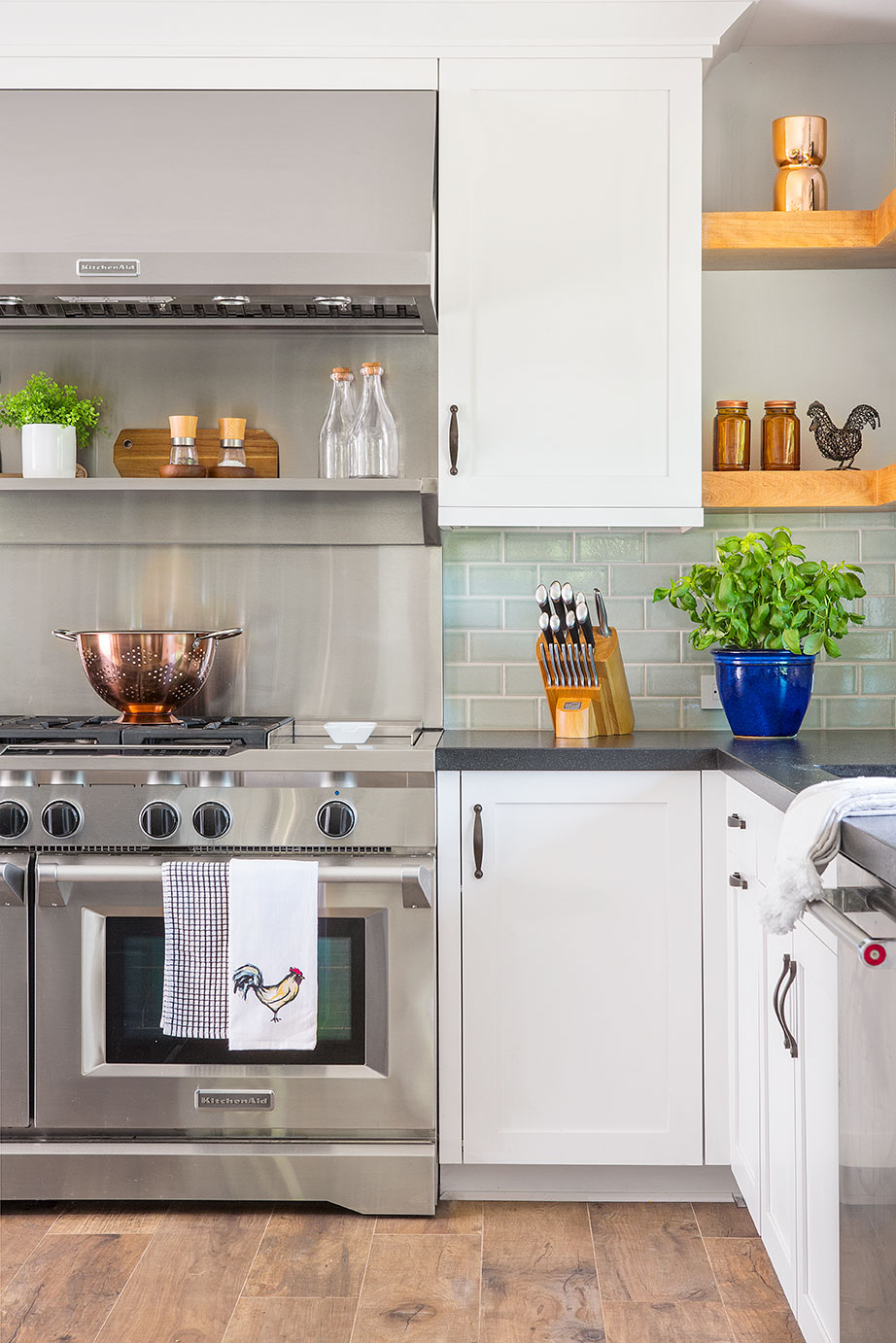 Shower Curtain
Shower curtains can get pretty dirty, but there's an easy fix for that—your washing machine. Just throw your shower curtain in on a gentle cycle and hang it to dry. To keep it cleaner between washes, spray it with an all-purpose cleaner and let the shower rinse it off.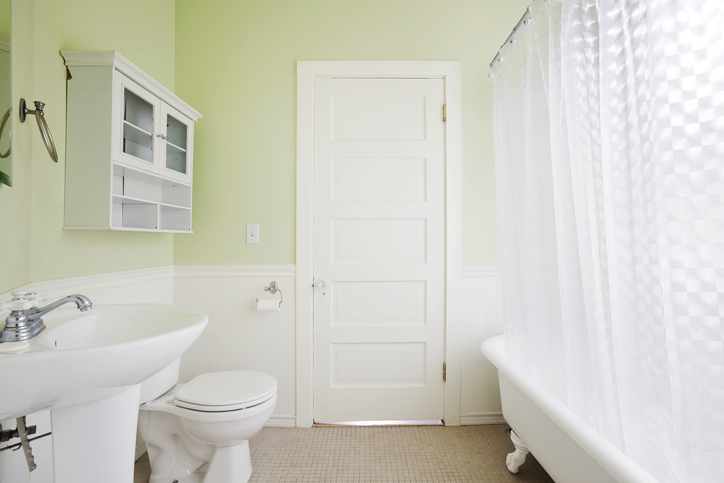 Grout
This is an easy way to make an entire room seem cleaner. Spray the grout in your kitchen, bathroom, or wherever you have tile with some grout cleaner and let it sit for a few minutes. Then scrub it with a stiff brush.

Furniture
Spring cleaning is a good time to clean all those nooks and crannies that you don't get to in your usual cleaning routine. Pull your furniture away from the wall and vacuum behind and under it. You can also vacuum couch cushions—don't forget both sides!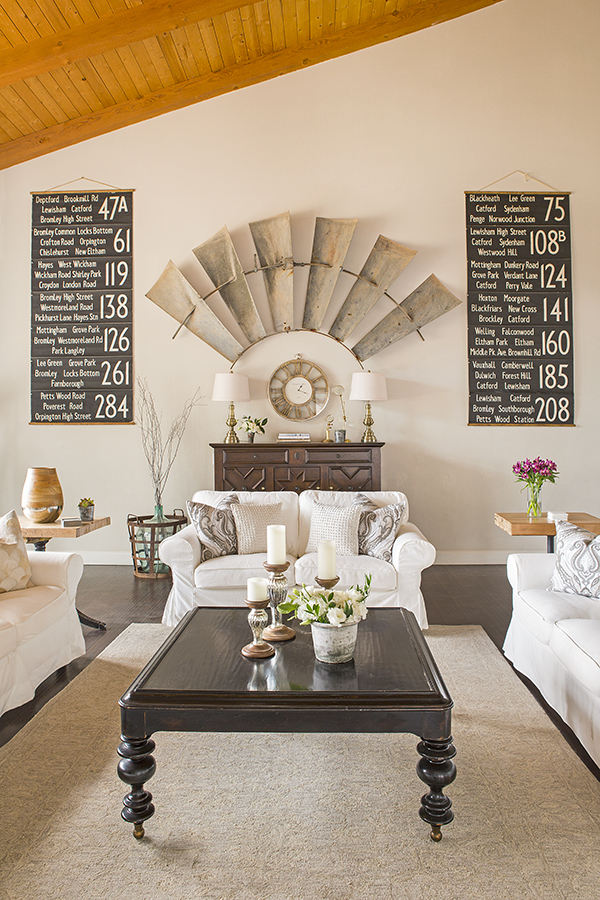 Bookshelves
Bookshelves can get a bit cluttered with the addition of new reading material or trinkets that find their way to the shelves. Take the time to dust the shelves and put any stray objects back where they belong. You can even organize your books—alphabetically, by color, or by size!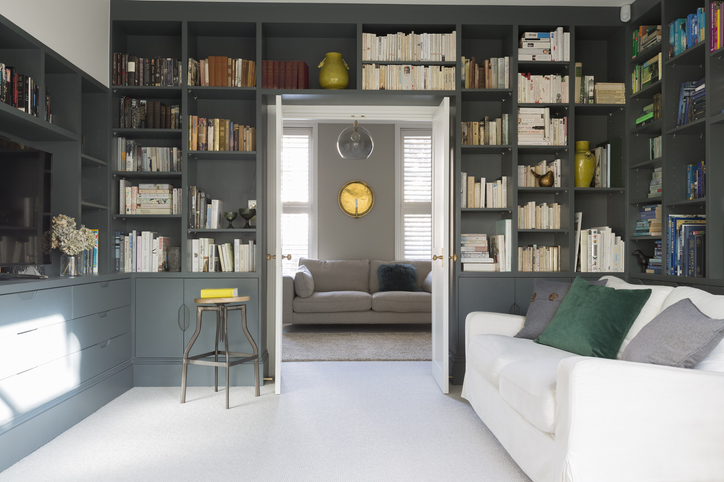 Patio Furniture
It's almost time to start enjoying warm summer evenings on the porch again! Use warm soapy water to wipe down your patio furniture. Give it a quick spray with the hose to rinse it.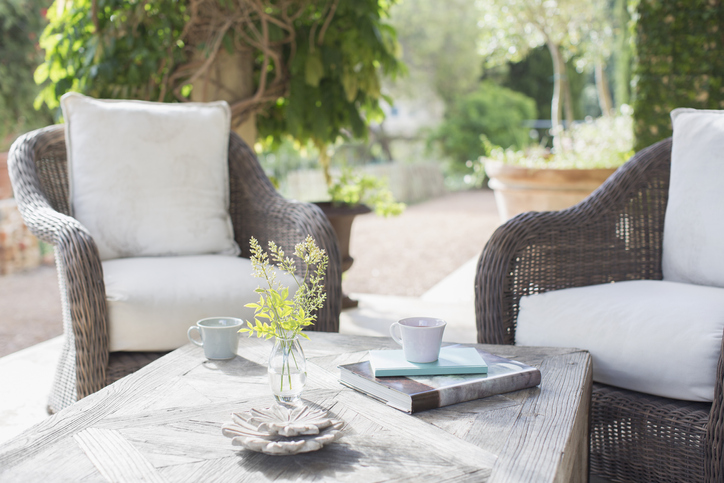 Doormats
Lessen the amount of dirt coming into your home by cleaning off your doormats. Just a simple vacuum will get them nice and clean. If they need a bit of a deeper clean, you can hose off your outdoor mats while you hose off your patio furniture!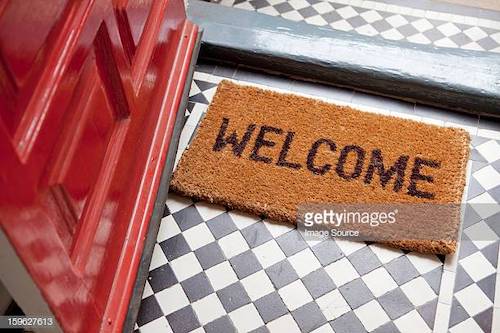 Ceiling Fans and Blinds
Now is a good time to dust all those hard-to-reach places you've been avoiding all year. Take the time to dust your slat-blinds and use an extended-reach duster to clean ceiling fan blades.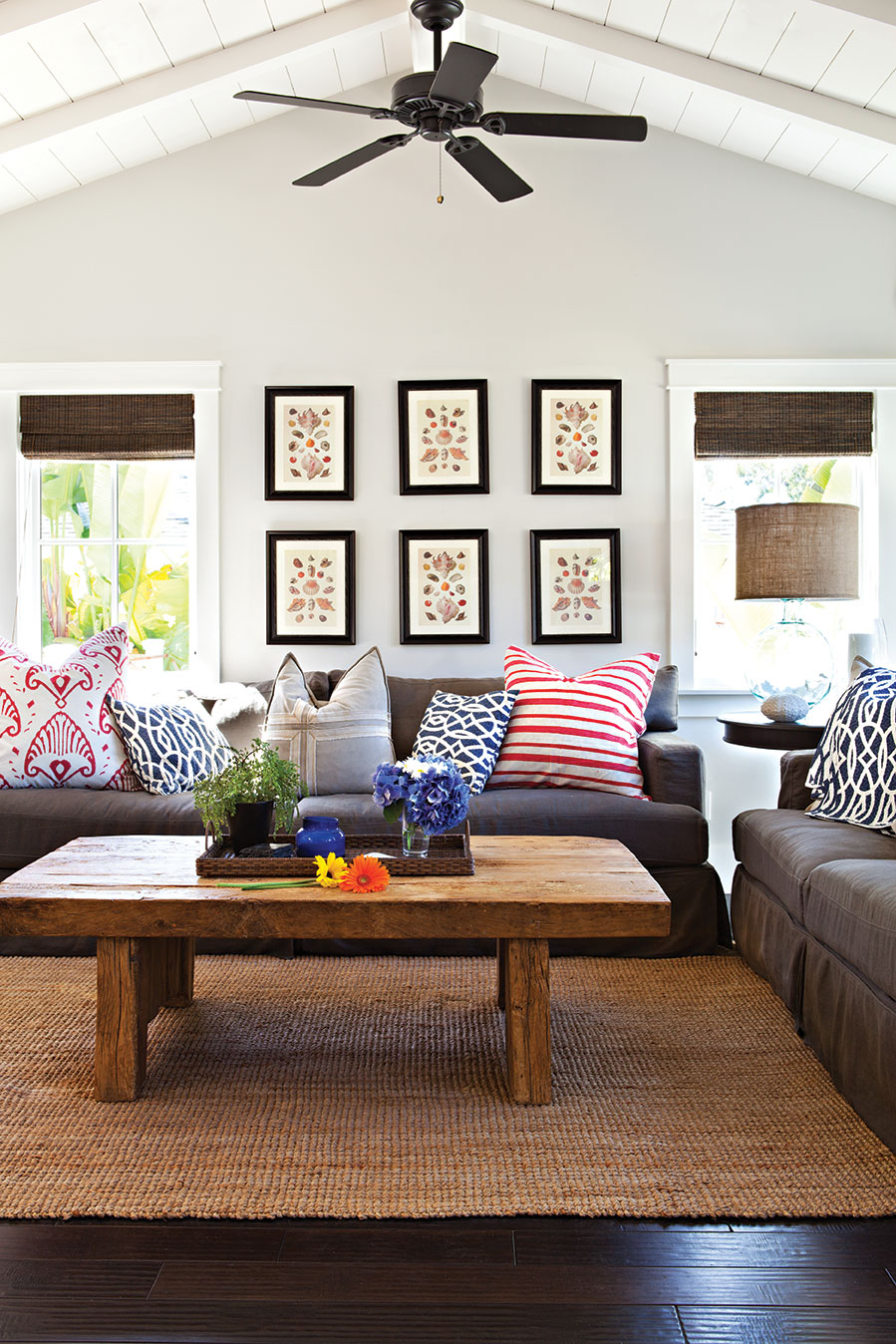 For some tips to update your patio for spring, check out this article. You may also like this article on decluttering in ten steps.
Of course, don't forget to follow us on Instagram, Facebook and Pinterest to get your daily dose of cottage inspiration!