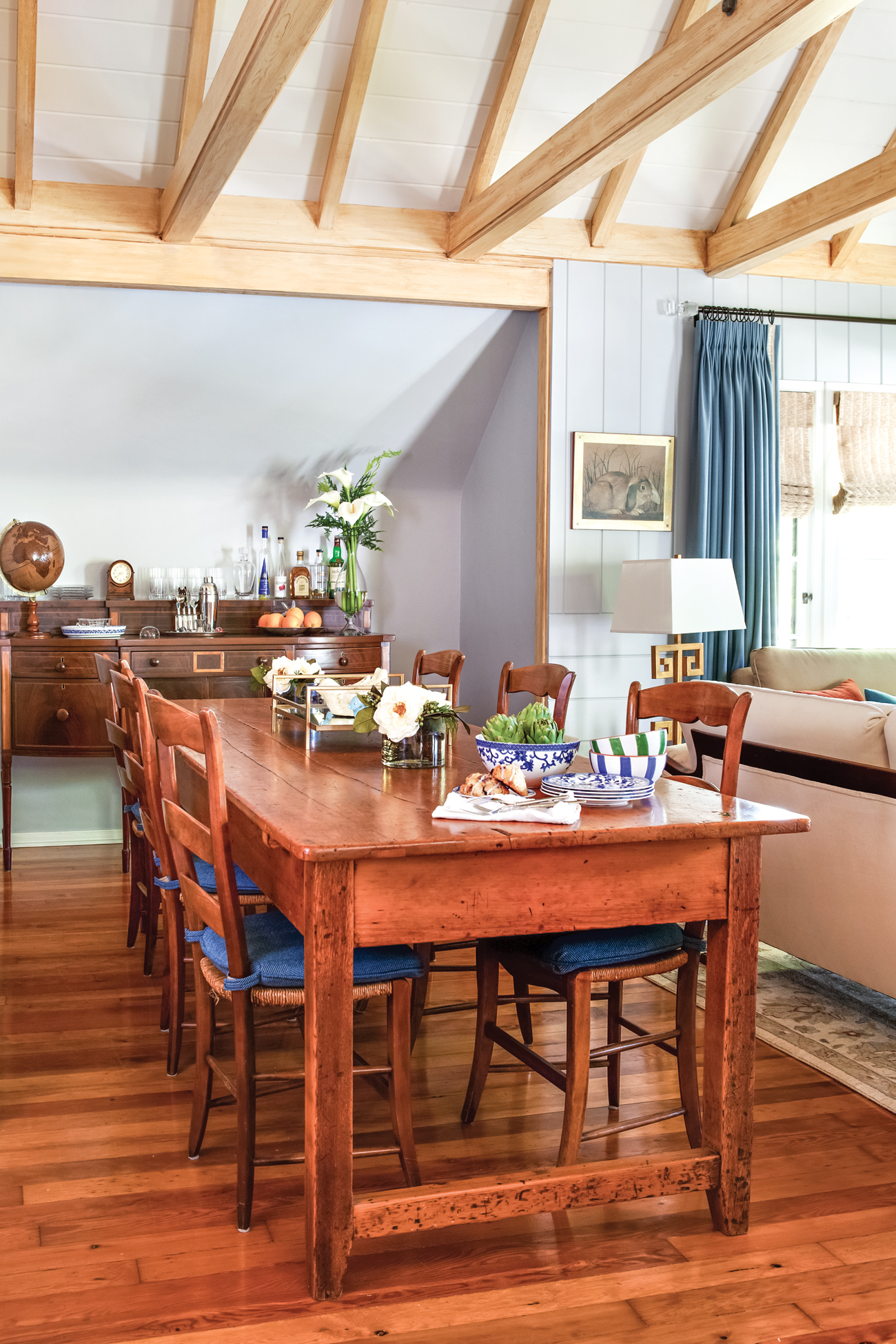 Amish Style
The Amish are a sect of Mennonite Christians who live in tight-knit communities in 30 different states, with larger populations in Ohio, Pennsylvania and Indiana. They have strong values of faith, tradition and self-sufficiency, and their dedication to remain apart from the world (James 1:27) leads them to stay away from modern technology. As a result, many Amish men are farmers or craftsmen, and many of the women are seamstresses.
Passing this high-quality craftsmanship down through the generations has led to a high demand for Amish-made furniture and quilts. Thanks to the Internet, you can now purchase Amish home products without physically traveling to their communities, though that's a neat experience too.
Quilts
Amish quilts are always hand sewn, and individual communities often have their own traditional patterns they've passed down to their daughters. You can get a variety of sizes, from bed quilts to lap quilts and even smaller wall hangings.
Furniture
The furniture is unique in its make because the craftsmen always use solid, high-quality wood and do all their sanding and finishing work by hand. They also use dovetail joints to connect pieces of wood, rather than nails and screws. When shopping for Amish furniture, keep in mind that it can fall into several different styles, including Shaker and Mission style. What gives the piece its "Amish" label is the maker and the method.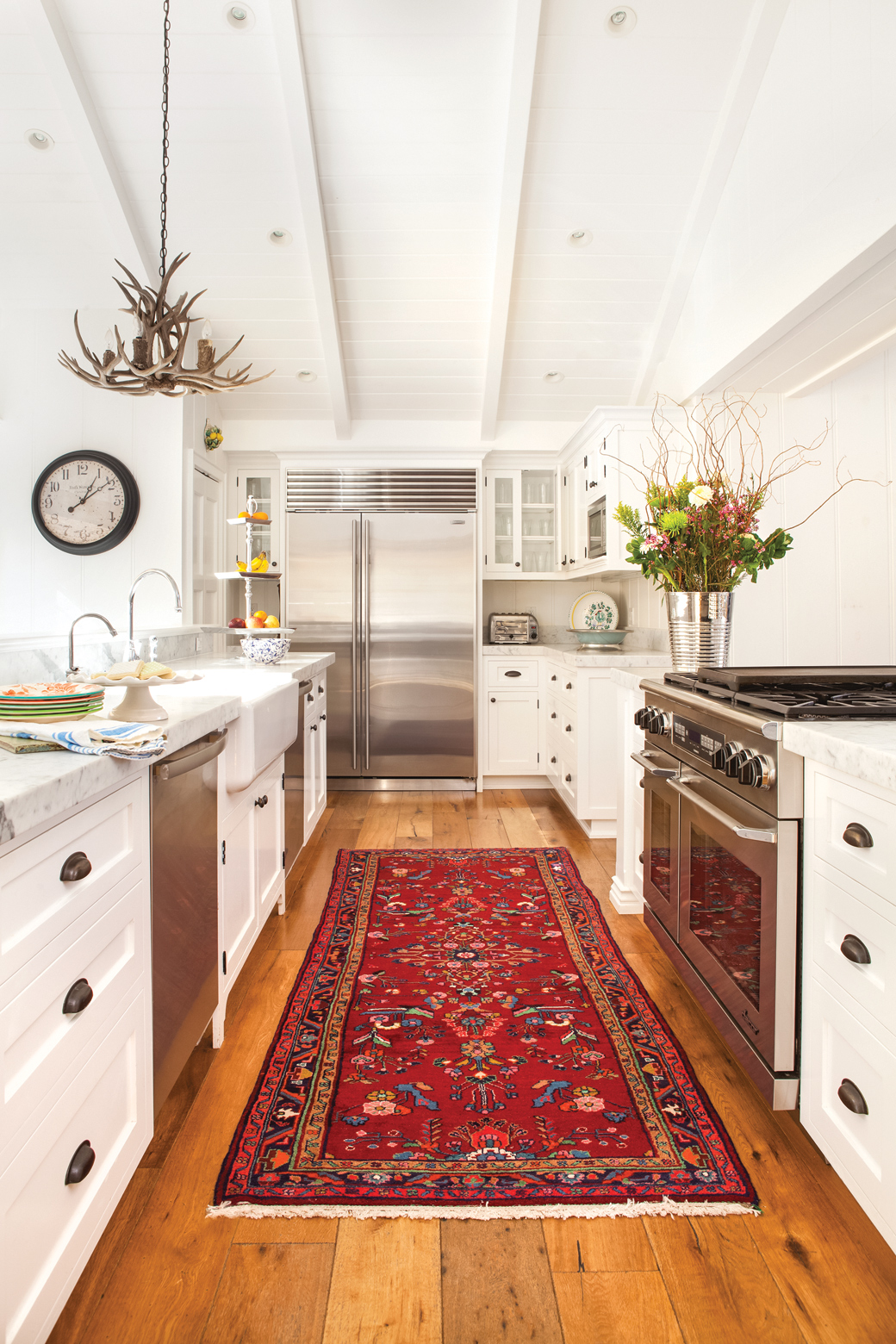 Shaker Style
Similar to the Amish, the Shakers were a Christian sect that wanted to remain apart from the world, and they broke off from the Quakers to settle in the US in the 1770s. Unlike the Amish, active Shaker communities have all but disappeared, but their legacy lives on through their craft, which includes furniture, cabinets and inventions such as the circular saw blade and spring clothespins.
Today, original Shaker pieces are highly valuable as antiques, and the Metropolitan Museum of Art has a collection of furniture and other objects on display. You can also buy new Shaker-style furniture or incorporate Shaker style into your own home.
Furniture
The Shakers believed ornamentation was a sin, which led to simplicity and functionality in their furniture with a focus on high quality and craftsmanship. To give the pieces visual interest without adding decoration, the craftsmen turned to form, such as subtle curves, tapered legs, asymmetrical lines and round wood knobs and pulls. Most pieces are stained, but there are painted Shaker pieces with a limited color palette of red, blue, green and yellow.
Cabinets
Shaker-style cabinets are one of the most classic cabinet doors on the market, and they're popular for farmhouse and cottage styles. Shaker cabinets have a single recessed panel in the middle of the door without any additional ornamentation. If you're renovating your kitchen, Shaker cabinets have high value that will keep your kitchen classic.

Craftsman Style
Arts and Crafts was a movement that developed at the end of the 1800s in several countries, including Canada, America, Australia and England. Craftsman style was America's particular interpretation of Arts and Crafts. While there is a technical difference between the two terms—for example, Craftsman style tends to have larger and thicker lines than Arts and Crafts—it's not incorrect to lump the two styles together. The other term you might hear in association is Mission style, which is interchangeable with Craftsman style.
The Arts and Crafts movement began in the late 1800s in response to the mass production of the Industrial Revolution and lavish ornamentation of Victorian design. Similar to today's movement toward American and artisan-made products, homeowners wanted to stay away from factory-produced items. The result was a simple style, with clean lines and a focus on form.
Furniture
The root of Craftsman style is the master craftsman. Unlike with Amish furniture, the craftsmen still used machinery for some of the production, but they did most of the finishing work by hand. The furniture is usually made with oak and stained rather than painted. It often has exposed joinery, and brass or wood drawer pulls and other hardware. Gustav Stickley and William Morris were the furniture makers to embody the style, and their original furniture is valuable today.
Architecture
Craftsman architecture first appeared in Southern California in the early 1900s. Gables are popular on these homes with wood or brick siding and covered or wrap-around porches. This was the first time the kitchen was central to home layout, because fewer families had servants, and were instead doing the work themselves. It was at this time that kitchen nooks also became popular.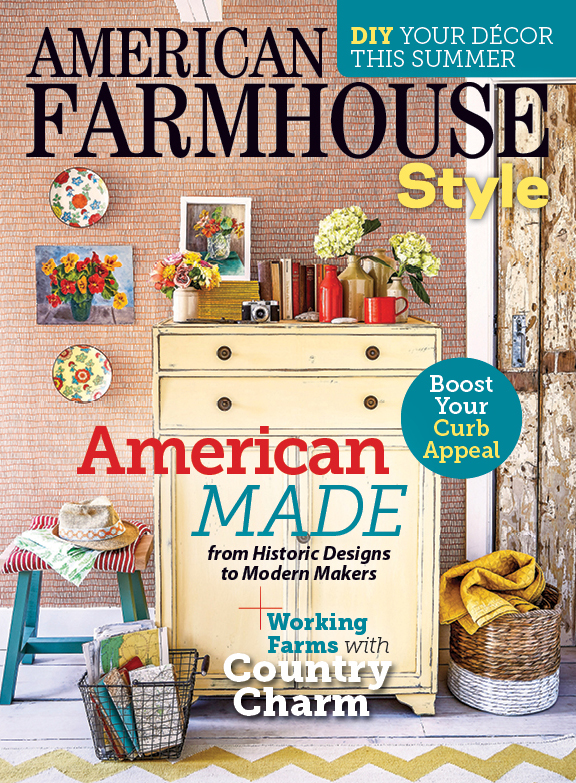 Want more?
For more fun with American décor, check out our sister magazine, American Farmhouse Style. The summer issue is now out, and it's packed full of delightful farmhouse décor and inspiration!