In a recent house tour, we showed you how Lori McCarty and her husband transformed their small historical cottage into a sophisticated spacious design. Now take a look at how this historical home got a fresh new look in their bathroomWith a natural color palette, lots of light and sleek hardware, you can give your bathroom the same updated look!
Bring the Outdoors In – A row of windows above the bathtub lets light pour in while natural views add instant color to a bathroom. To play off of this natural feeling, add touches of the outdoors in your decor. Fresh plants in stylish pots and terrariums that display small vignettes of the wildlife will breathe life and light into your space.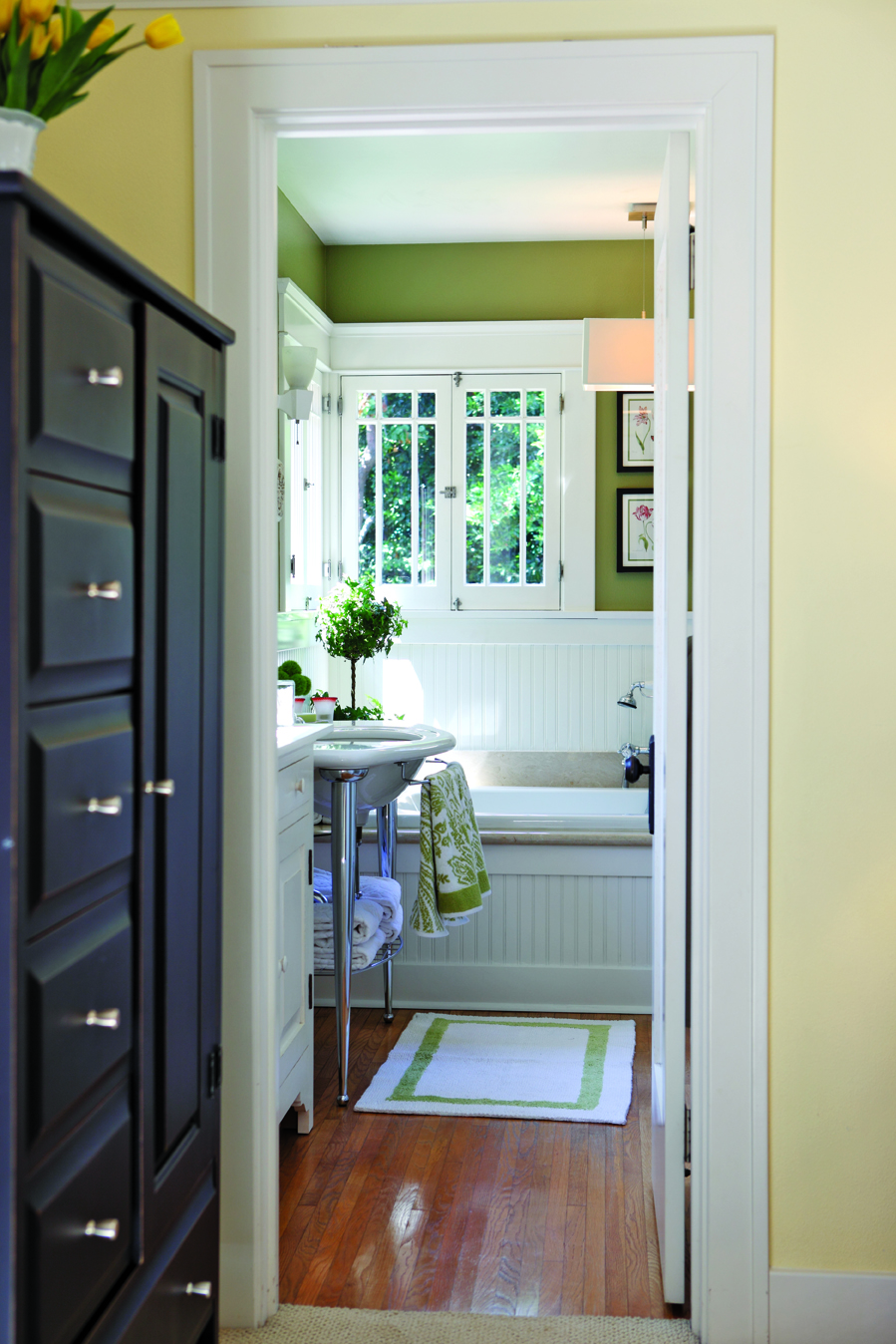 Try a Calming Color Palette – Continue the theme of the outdoors by infusing a natural color palette. Try calming colors like light green, mixed with touches of white and blue. Warm lighting will give green walls a relaxed feeling while white touches will keep the room cool and fresh throughout those summer days. The soft, natural colors will give traditional beadboard a current look.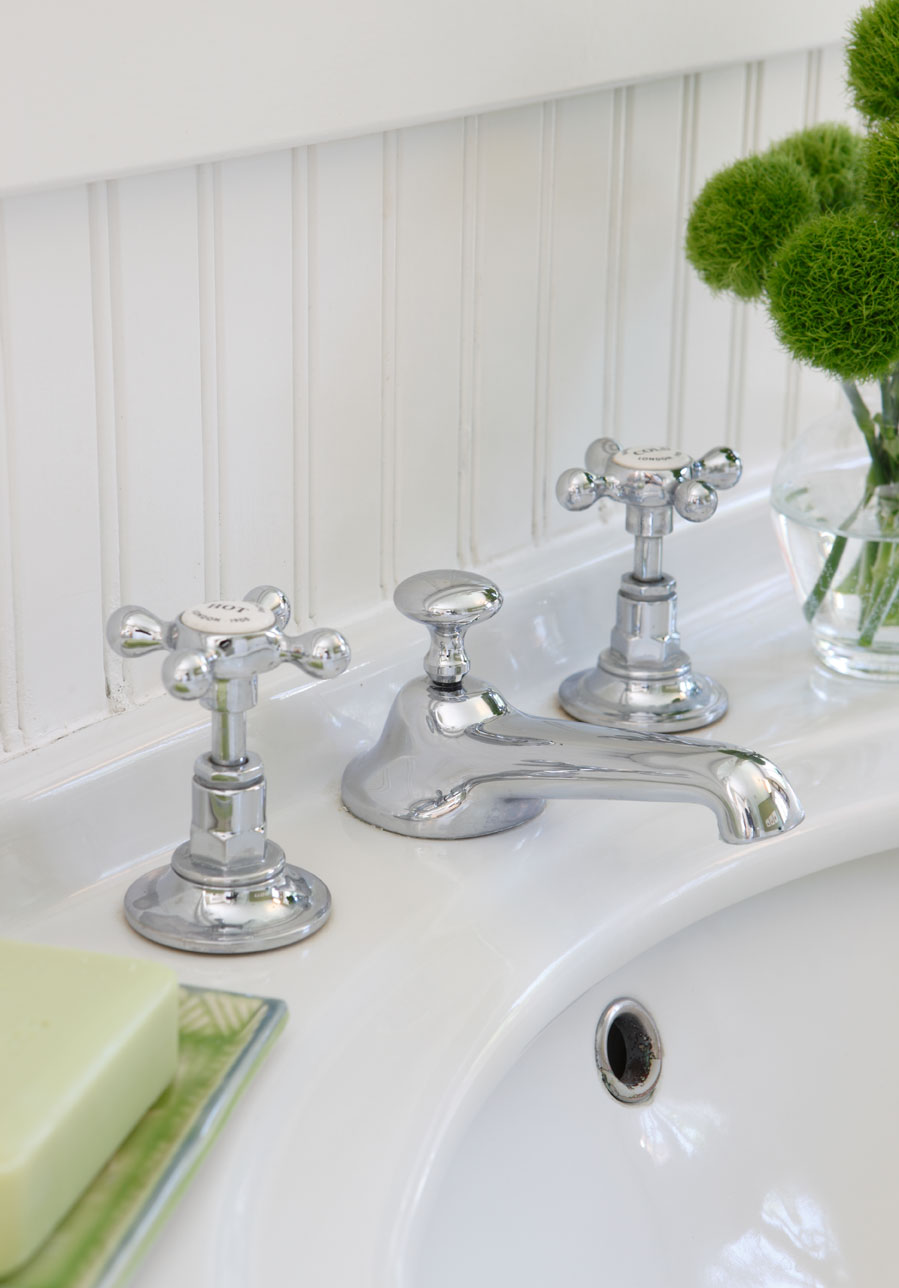 Add New Hardware – Chrome finishes and new hardware make this bathroom feel modern and sophisticated. Hardware is a great place to add contemporary lines since the touches will be subtle and minimal. Consider sleek chrome legs for a traditional pedestal sink or angular knobs for cabinets.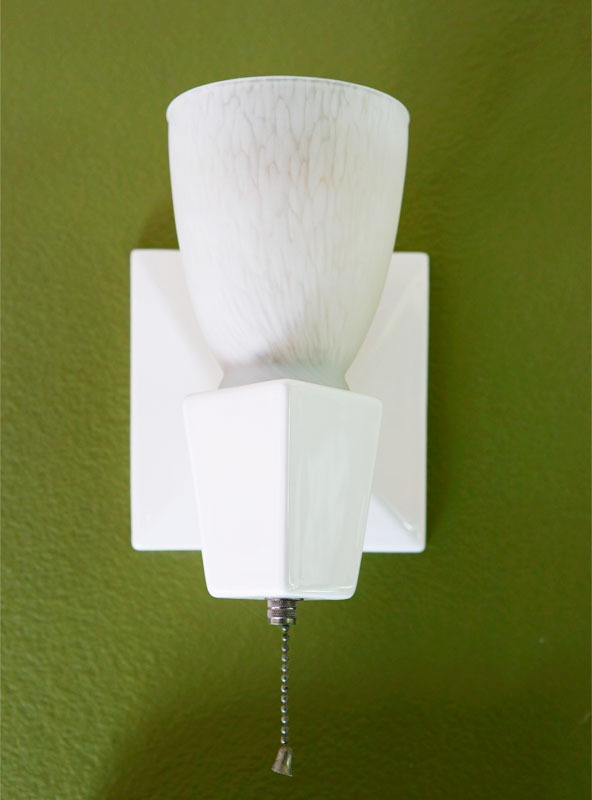 Re-Interpret Traditional Fixtures – Keep the authenticity of your historical home by preserving traditional fixtures. Classic faucets and pedestal sinks will give your bathroom the charm it needs. Stick to moldings and wainscoting that rings true to the architecture of your home. Re-interpret fixtures like classic sconces in a new material to give them an updated feel.