Last October, Shelley Donnelly, a homeowner living on Prince Edward Island, discovered a piece of décor that spoke to her soul. "I found an amazing hand-painted screen on Facebook Marketplace for ten dollars. The seller didn't know much about it, but that didn't matter to me because I fell in love with the rich colors, the uniqueness, the shape and its likeness to an old European oil painting."
This beautiful screen instantly inspired ideas for Shelley's Christmas décor. "The hard part was choosing which color I would use as a jumping off point. As with my everyday decor, I like continuity. I like to take a color or two and use it throughout the house," she explains.
"I decided to go with a French blue that I incorporated using ribbons, linens and berries for the mantel. This kept the mantel simple and allowed the screen to be the focal point. I was so happy with it – I decided to leave it up even after the holidays passed," she says.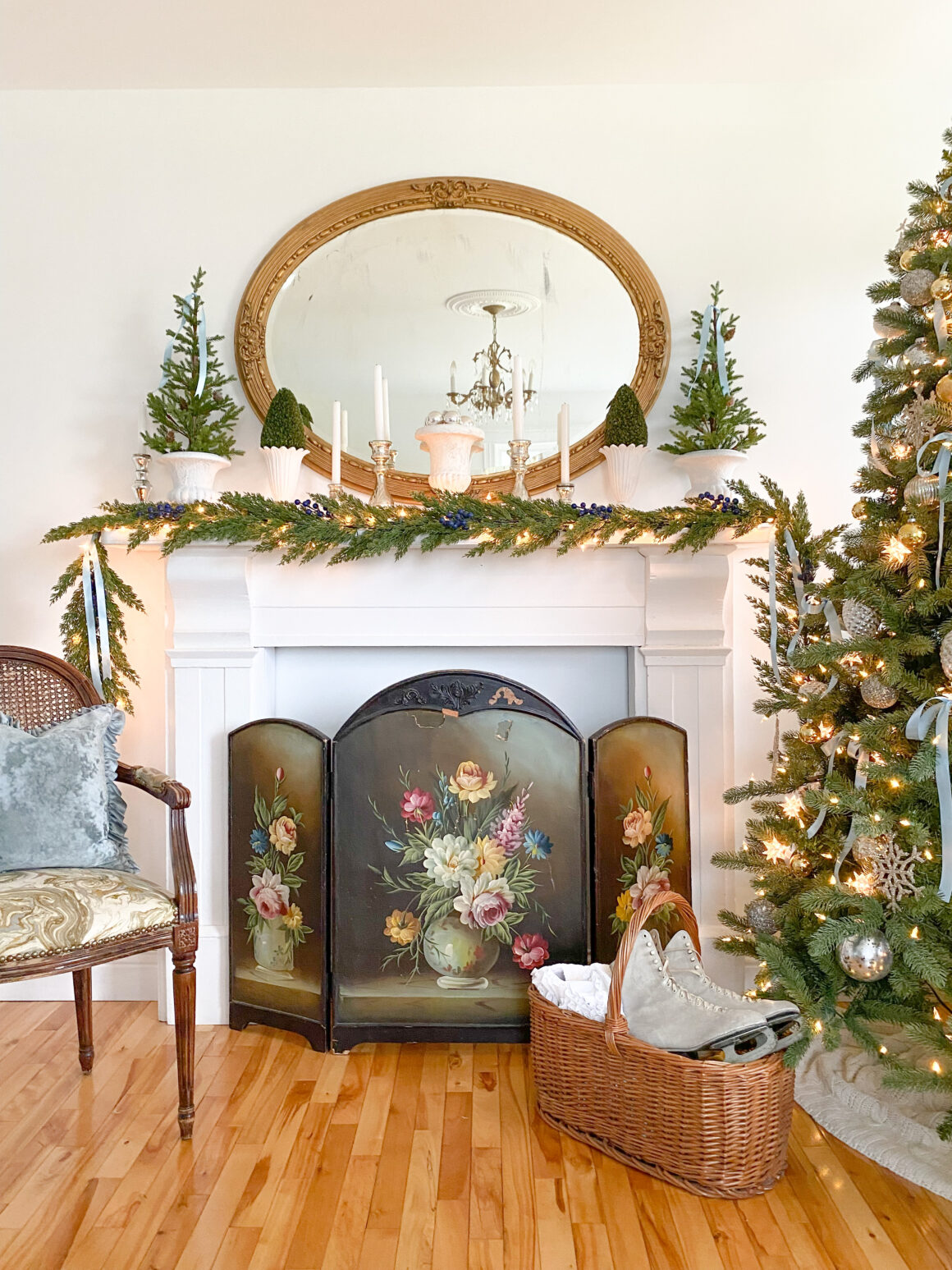 Inheriting the Holiday Spirit
Shelley's passion for holiday decorating began long before she found her hand-painted screen. "At a young age, my mom instilled in me a love for holiday decorating, and to this day, it's something we share."
"There are many things I love about decking the halls: seeing the warm and cozy glow of twinkle lights sprinkled throughout the house; bringing out nostalgic pieces like my collection of vintage silver, glass Christmas trees, and vintage tree ornaments; and decorating my many trees," Shelley notes.
Besides decorating, Shelley also loves to get together with her loved ones during this magical season. "Whether watching a Christmas movie, taking a drive to see Christmas lights, or just hanging out around the Christmas tree, spending time with family and friends feels extra special during the holidays," she concludes.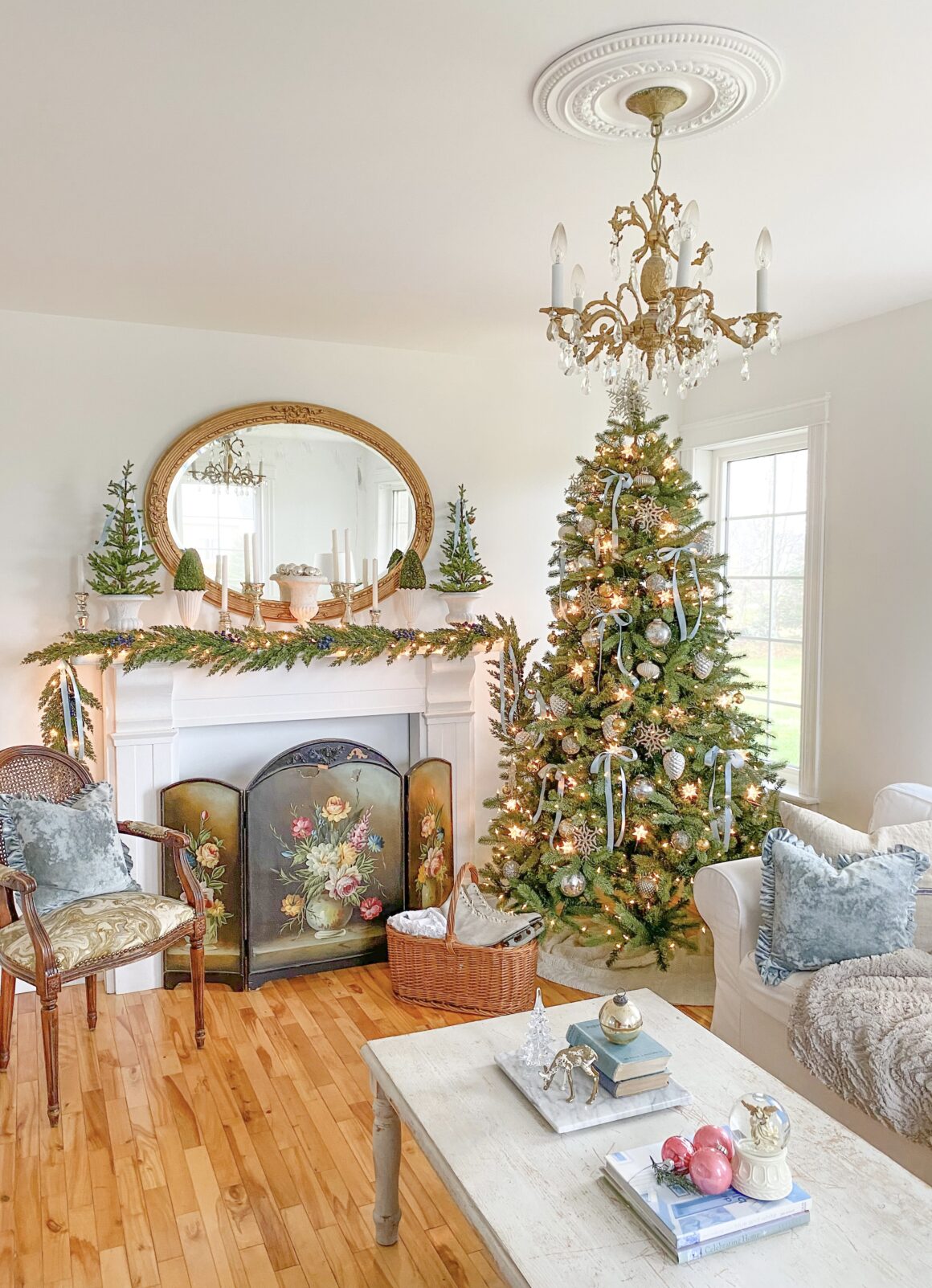 To see more of Shelley's designs, visit her on Instagram @thechandeliercottage.
Want to achieve your own vintage charm during the holidays? Check out "Decorating with Christmas Antiques."
And of course, don't forget to follow us on Instagram, Facebook and Pinterest to get your daily dose of cottage inspiration!