Some of the liveliest shapes ever to be created from a slab of clay can be sourced to a woman who worked with the material for more than 80 years in her 105-year life. The elegant, modernist shapes created by Eva Zeisel would not appear to be the products of a nearly blind woman. Her works captivate further when learning of the artist behind her trademark designs. Zeisel, who was one of the greatest industrial designers, is as interesting and evocative as her work. Perhaps this is intentional considering her philosophy was that an artist could be seen in the very work they compose.
When I interviewed Zeisel seven years ago, she was playful and intelligent–qualities that transferred into her work. "One of the most important things to do is communicate your design," she told me from her country home in Rockland, New York. "The user has to react to it emotionally."
Zeisel paid thoughtful consideration when speaking of "the user." Whether her creations are to be given as a gift, a sketch for one of her clients (a list that included Crate and Barrel, Royal Stafford and Swarovski), she did not fall into the self-absorbed camp of an artist with a grudge. In fact, her life story is drenched in hardship and aspiration, a story that includes false imprisonment, cheating death and spanning a career with a devoted fan base more in sync with a pop star.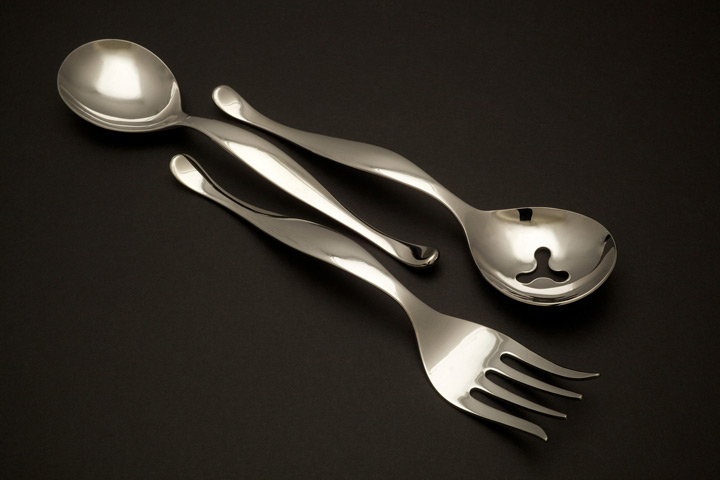 In true cinematic fashion, her tale begins almost a hundred years ago. Born into Hungarian aristocracy, her optimistic approach to life was apparent early on. "Once my mother was asked what my greatest quality was," Eva said. "She said that I was utterly playful."   Zeisel's career began at age 18, when she earned a job as an apprentice to a potter, and then went on to work in assorted ceramic factories throughout Germany. During a vacation to Russia, she took a position to assist in the modernization of the ceramic industry. Her meteoric rise culminated as the artistic director for the Russian porcelain and glass industry. Falsely imprisoned for a plot to kill Stalin, she was released after 16 months probably due to an outside campaign for her release.
Leaving Russia for Vienna, she married Hanz Zeisel just as Hitler's troops took hold of Austria. The couple fled to New York from fear of persecution. Zeisel's artistic talent thrived in the United States, where she taught industrialized art at New York's Pratt Institute and designed pieces for such companies as Sears, Western Stoneware and earned a commission from Castleton China and The Museum of Modern Art to create a line of porcelain dinnerware. Her works are in the permanent collections of The British Museum, Brooklyn Museum and the Victorian and Albert Museum. She also received an award from the National Endowment for the Arts and a Lifetime Achievement Award from Cooper-Hewitt.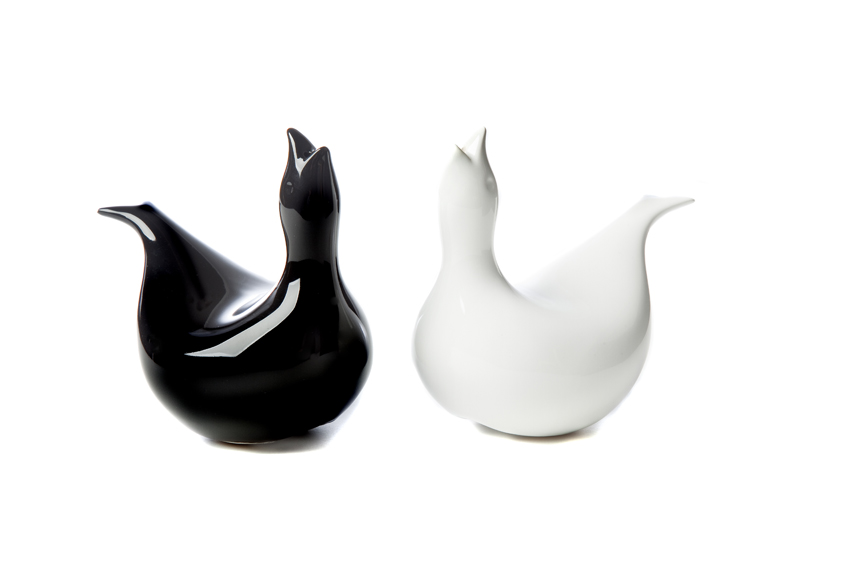 Zeisel created her works until her passing, mainly from her country home with the help of a design assistant, who produced working drawings of her sketches or cutouts. "Even with poor sight, nothing she produces now was less beautiful than something she created when she was 20," said Zeisel's daughter, Jean Richards. Zeisel encouraged people to touch, use and feel her works. Her designs also reflect the shapes of the human body—sometimes sensuous, catwalk stylish, but always playful. "Playfulness is a great word," she said.
One of her most sentimental pieces was a pair of salt and pepper shakers, which were based on a vision of her with her daughter and son, John. Her emotional connection to people transfer to the creative process, earning her the recognition of uber grand dame of industrial design, and her reach is tremendous. Celebrated ceramist Jonathan Adler has sung her praises. Devotees, company presidents and a chief designer with Nike have made special visits to her home. The Eva Zeisel Forum knows as much about Eva as she knew of herself.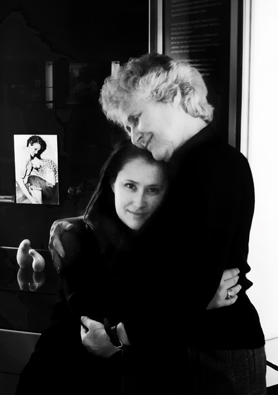 The design world may have lost one of its great designers but her spirit lives on through her pieces. Zeisel's youngest grandson Adam continues her legacy with Eva Zeisel Originals, an online retail site. "I truly believe that Eva's legacy is largely dependent on my ability to recreate the 'love at first sight' that accompanied Eva's original designs," says Adam. "This is accomplished through new colors, creative marketing, and exclusive never-before-released pieces."
Resources: EvaZeiselOriginals.com.