Sue Jackson was drawn to the patina of old things even as a child. While other children were learning from Saturday morning cartoons, elementary school primers and Scholastic textbooks, little Sue was learning the value of handcrafts from her grandmother's collection of quilts. She learned the history of the Chicago train station from the old station house bench her parents used for occasional seating. Raised with this appreciation for antiques, she went on to open her own antiques mall called Country Roads, a location that has become a shabby Mecca for those seeking the quality craftsmanship of things made in the past and the unique charm of rare vintage finds.
It's no surprise, then, that her home is a bastion that upholds her values for living with history and designing with a passion for the collections that fulfill her. She's created a unique abode that was thoughtfully constructed and has room for her four grown children who stop by often with their own families and sometimes stay a bit. And while her décor may not fit neatly into a finite category for a certain style, it most importantly makes room for all of her loves.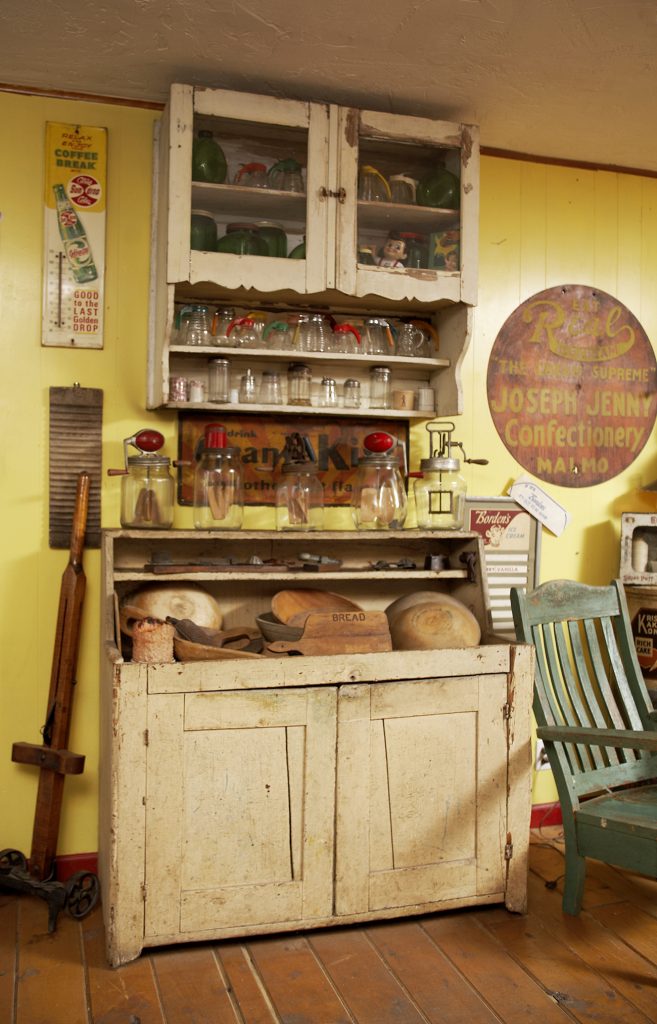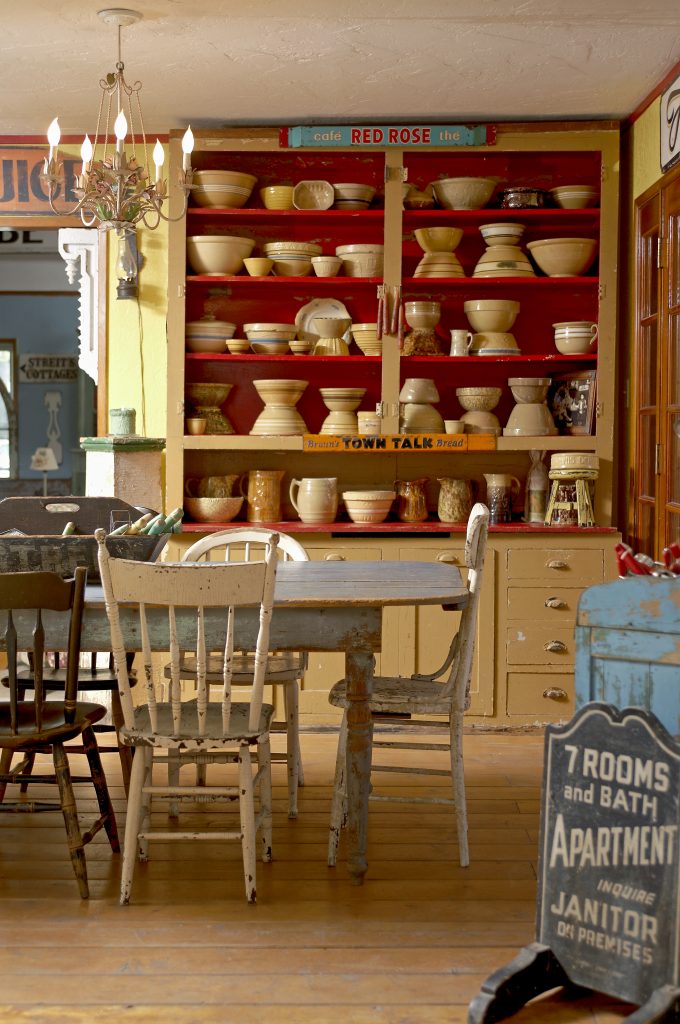 "My house is eclectic. I kind of go against the grain compared to a lot of people who have design styles that match, but my belief is to decorate your house the way you love. For me, that's a combination of things," Sue says. Rustic antiques, industrial Americana and tropical beach style create an ambiance of casual living in her home. Each item looks worn and used—there's nothing too precious here. And there's nary a piece of furniture that has been sanded and repainted; it's all been left charmingly chippy.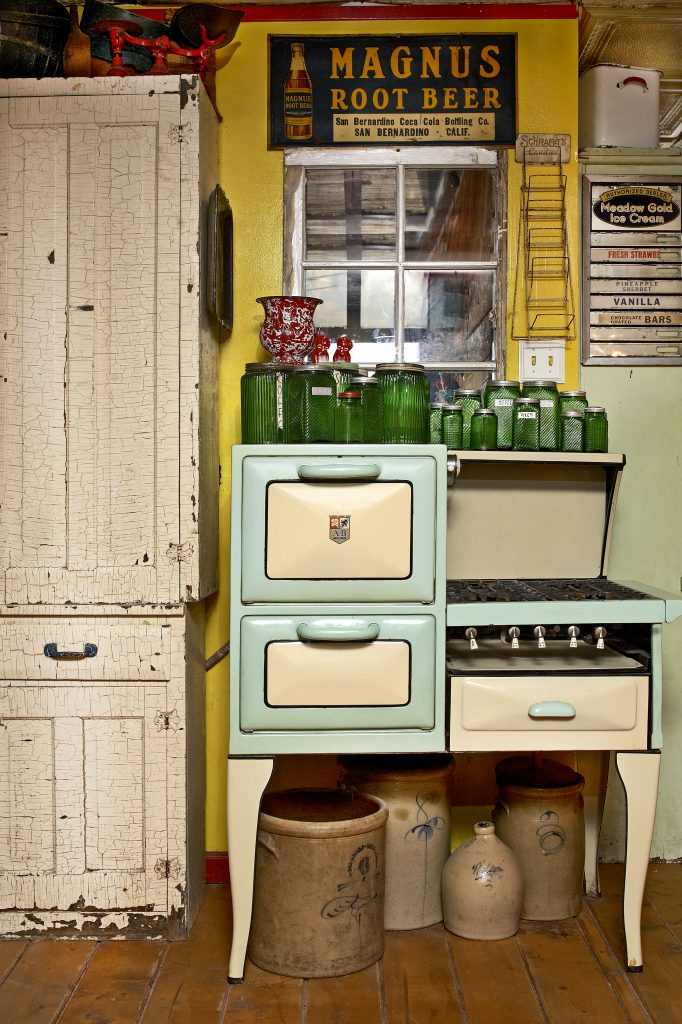 "My first love is country primitive," she says. "That's what Country Roads started out as. But I like California style because it is casual. I wear flip-flops to work. I don't have any curtains because I like the open breeze and bright sun. The main furniture is comfy and made to lounge on."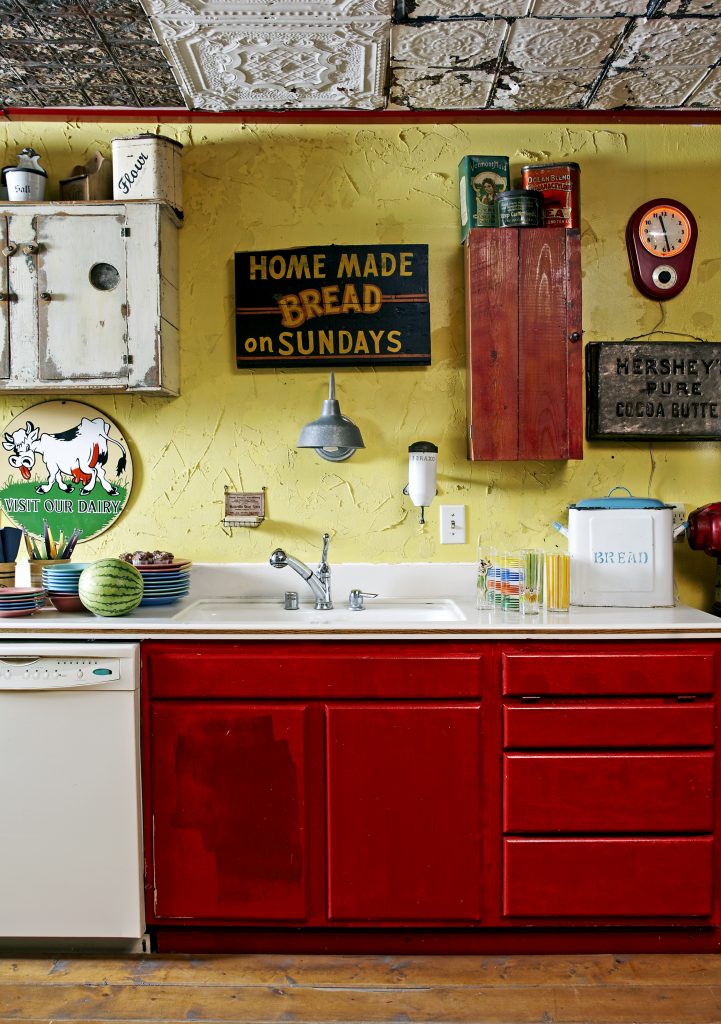 The SoCal touches are subtle. The blue walls are a nod to the ocean a few miles away, and the exposed wood and open-plan layout are indicative of the 1950s ranch homes prolific in many California suburbs. The tropical aesthetic is most literal in the master bedroom—fitting, as it instills a mood of relaxation and leisure for Sue. Of course, its execution is in vintage mode. A vintage glider from the '50s and an old surfboard make up a seating area across from the bed, and the bedding is composed of vintage bark cloth with a retro Hawaiian print.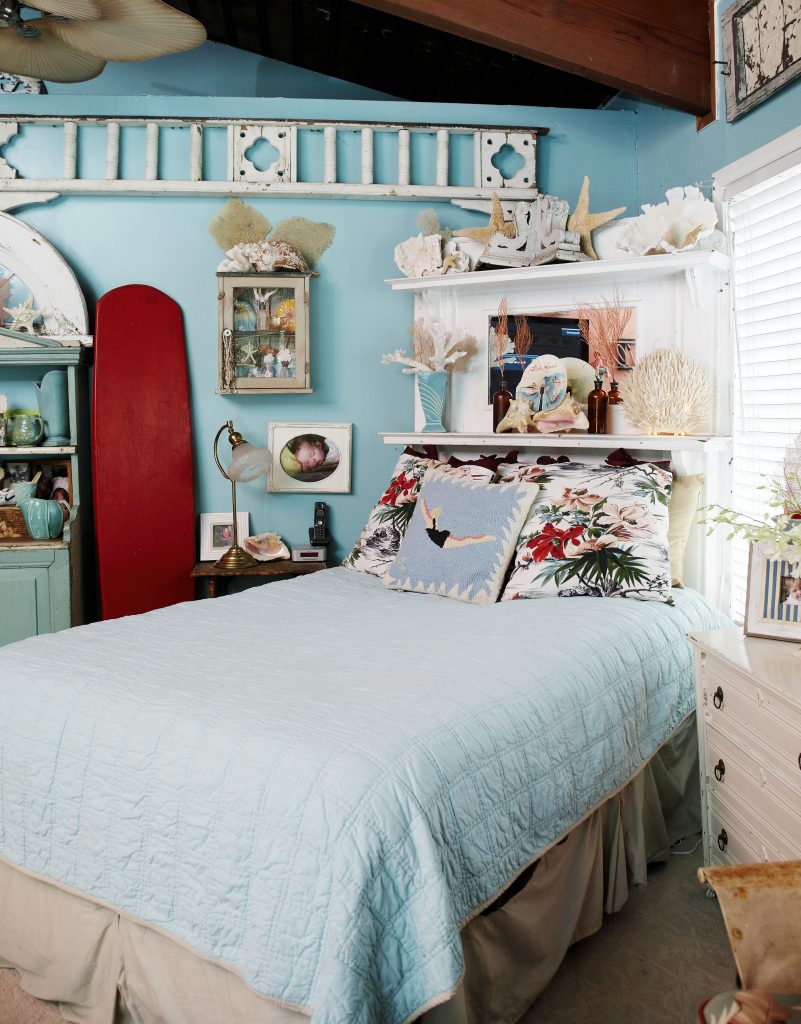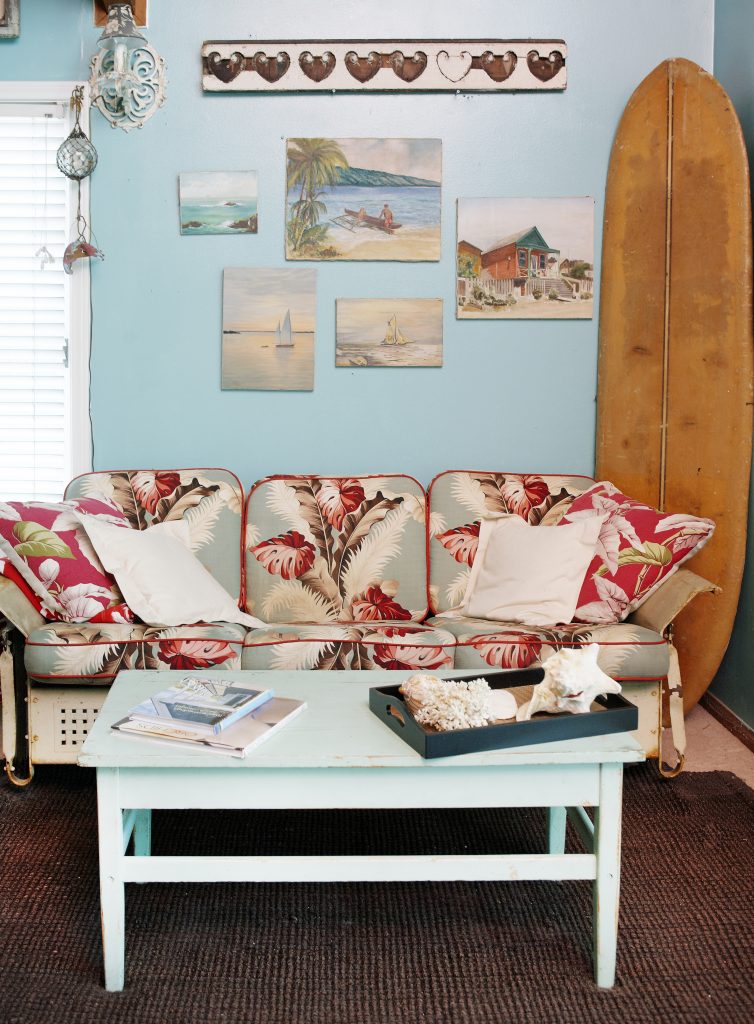 Stay tuned for Part 2 of this house tour, where we will show how Sue Jackson's style is a little bit country and a lot vintage!