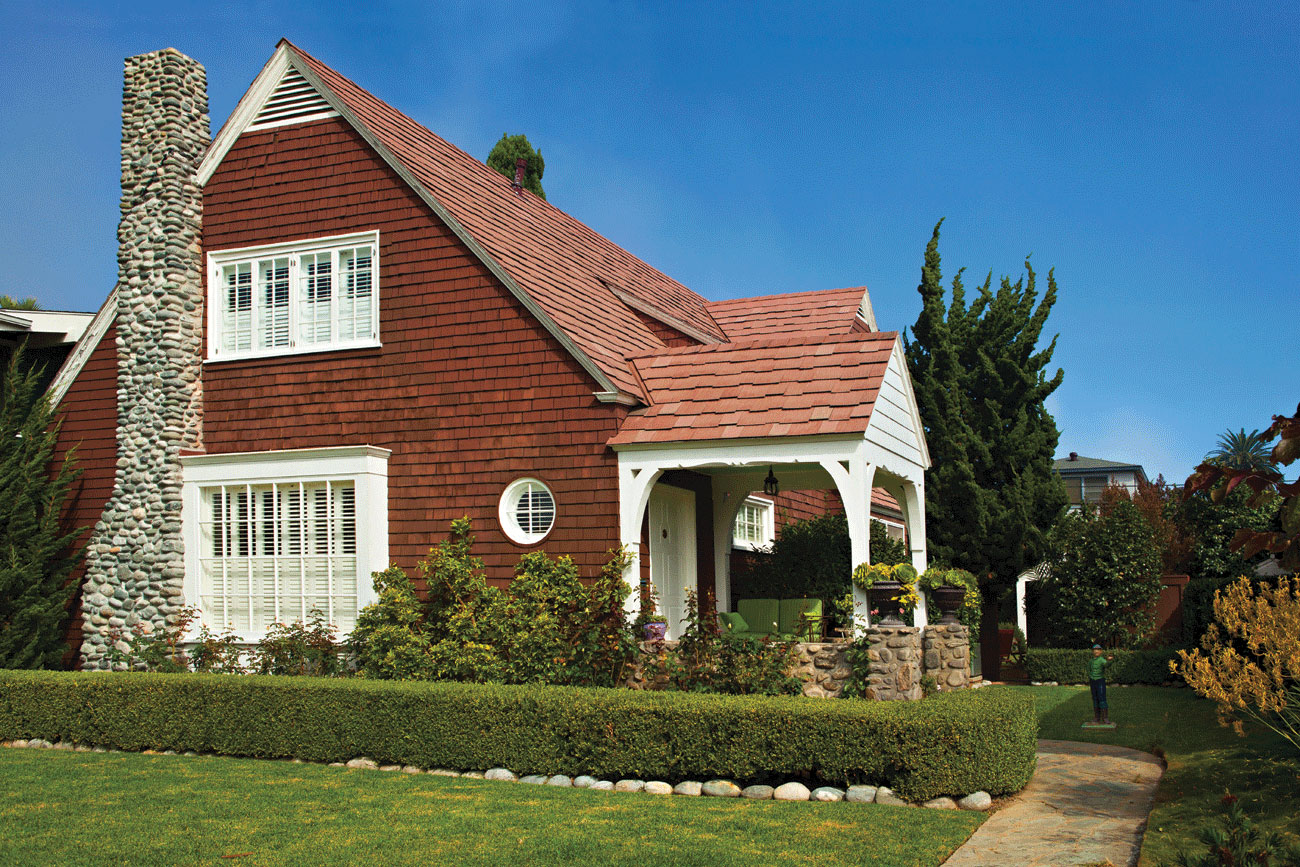 It can take months, or even years, for a new house to feel like home to its occupants. But that was not the case for interior designer Melissa Bolinger and her husband, Jon. "We fell in love with our home before we walked in the front door," she says. "This was home from the first time I saw a tiny black-and-white picture of it on a realtor's website. And to hear Melissa describe it, it's easy to understand why. The Cape-Cod-style house with wood shingles, located in a historic beachside community in Laguna Beach, had seven rooms and two bathrooms. But more importantly for Melissa and Jon, it had character.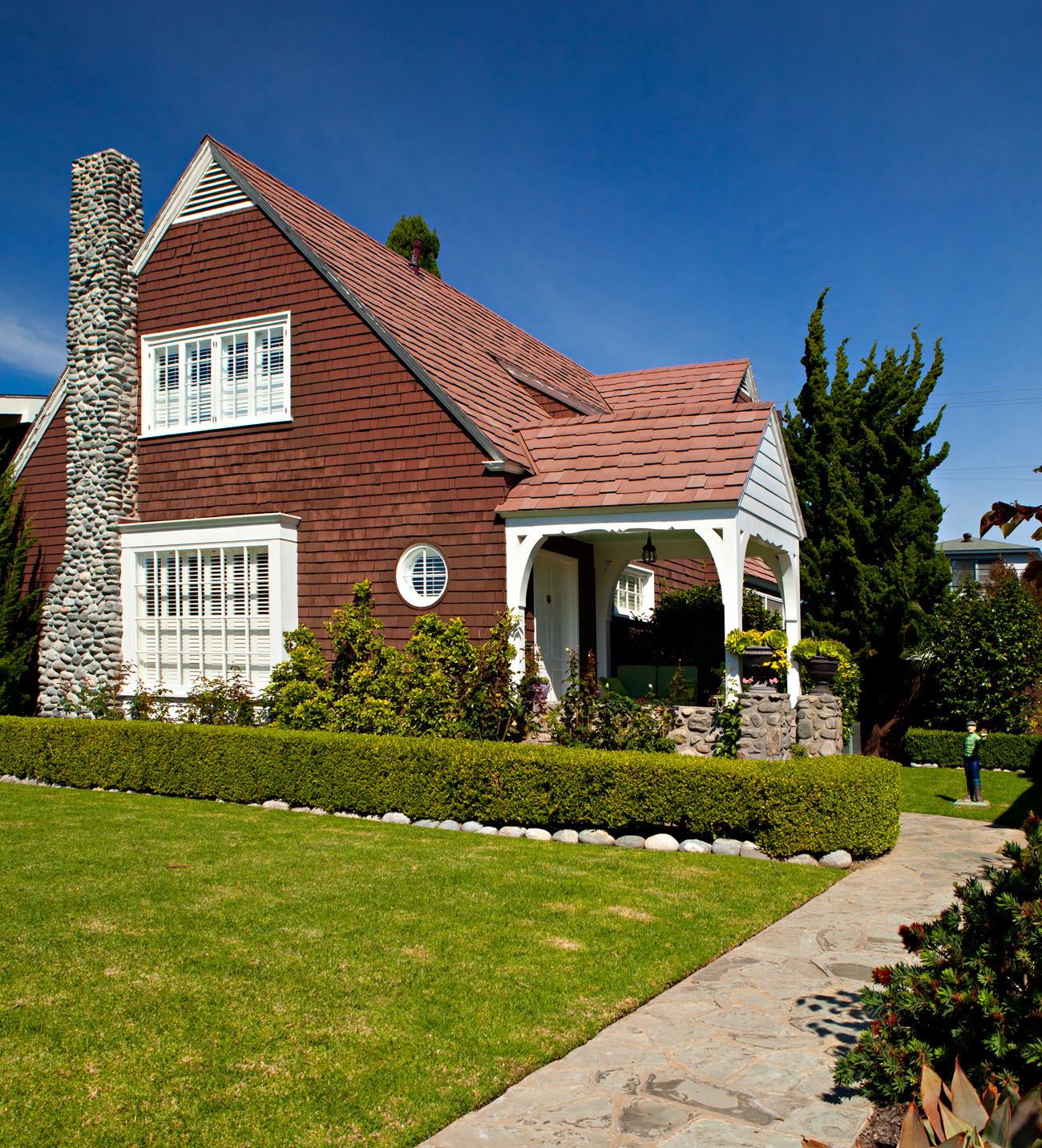 "It was built in 1925 and had only two previous owners, who have cherished this home," she says of the structure, which had most of its original features intact. "It has wood windows, a two-story rock chimney and a rock front porch to match."
Well-Edited Changes
The couple spent the next seven years meticulously restoring the home. Their aim was to update and restore functionality, while ensuring the changes blended in perfectly with the original design. "One of the first things to be replaced was the foundation. We had a storybook river-rock foundation, but the mortar holding it together was made with sand from the beach, and the salt had caused the bond to break—which wasn't a good thing in Southern California," she says.
Today the home touts refreshed shake siding and roofing. The shakes, basic wooden shingles made from split logs, preserve the hand-hewn look. The Bolingers repainted the home a classic Cape Cod red, which comes from the iron oxide in the barns common in that region. White trim, window casings, gable vents and vertical siding in the front portico punctuate the façade and add dimension. A porthole window adds that final seaside touch.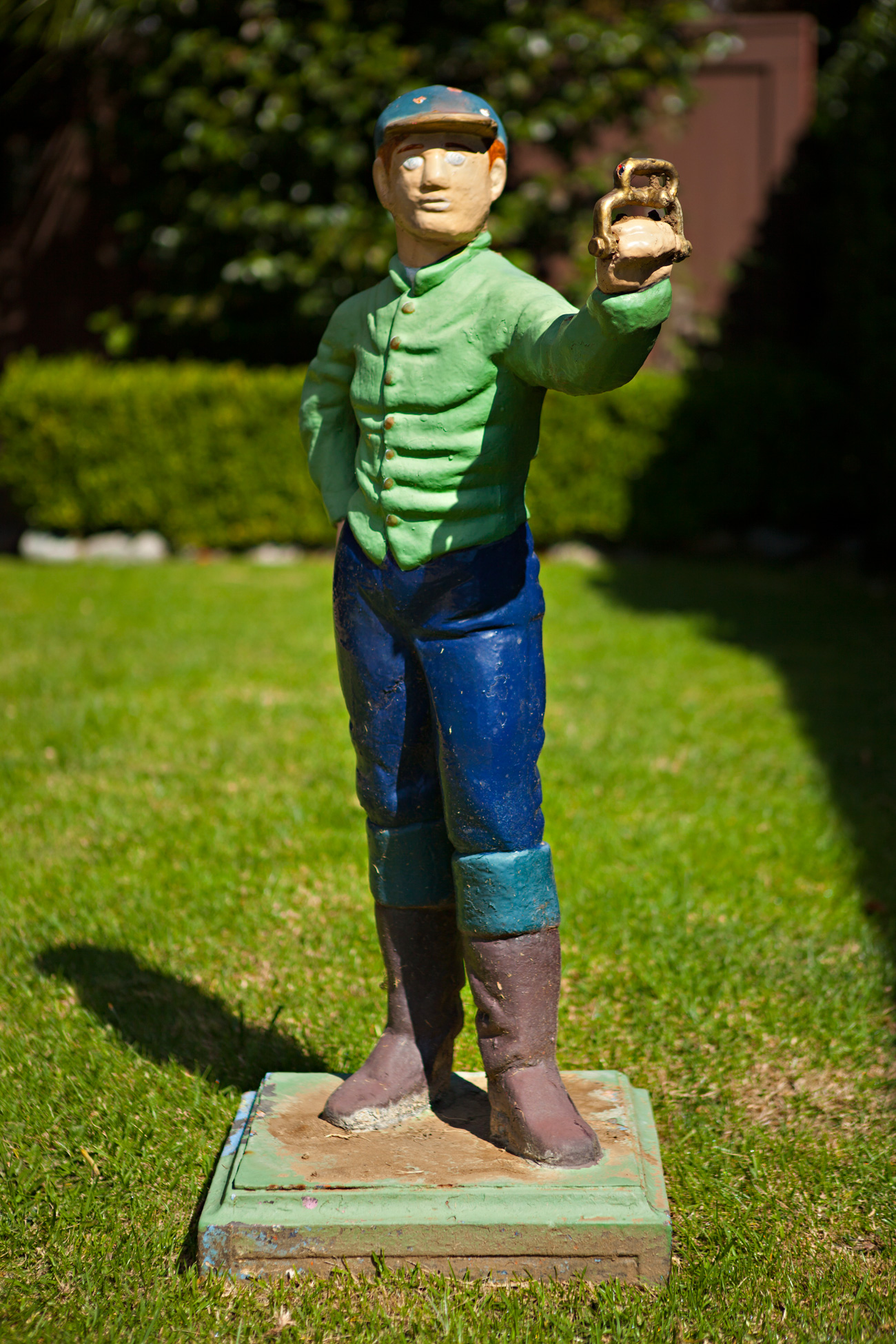 "We love the way architects and builders of days gone by trusted their instincts and built from the heart. They were often artists who had a gift for understanding proportion and charm," Melissa says with a designer's eye. "In certain new developments today, you see faux everything. There are nooks and crannies and archways that add nothing but visual chaos, and doors that are too tall for the structure. I don't think the average builder or architect works from the same place of heart that they did in yesteryear."