Reclaimed wood textures are a hot trend in home interiors. Used on walls, repurposed wood is ecofriendly and offers that irresistible rustic style. But sourcing, measuring, sawing and installing planks can be a little daunting. Using premade wood mosaic panels provides that highly designed look—as if you spent weeks piecing together wood colors and textures—without needing a degree in Advanced Jigsaw-ology or special tools.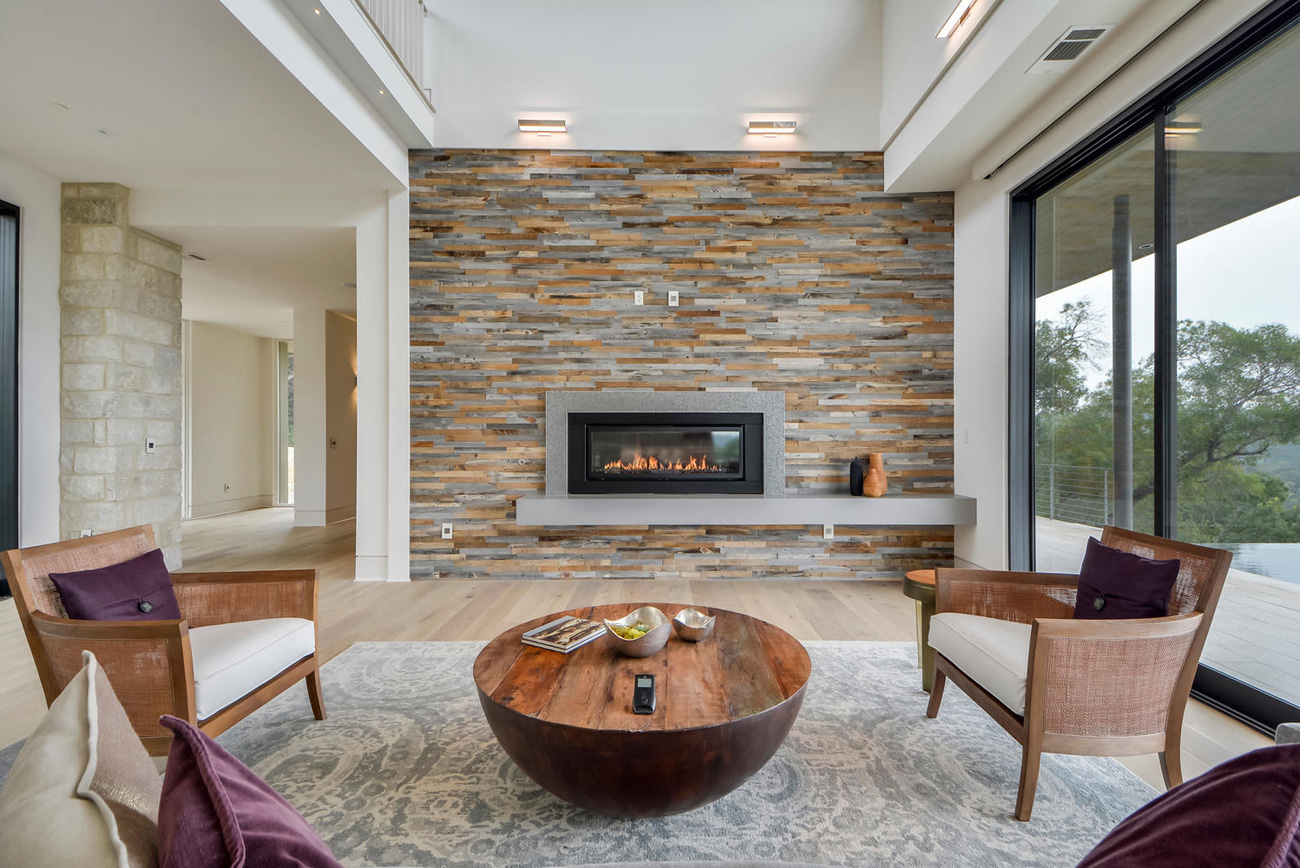 We checked in with Woodwöl, a Colorado-based company that makes just such premade sheets, crafted from real, upcycled barnwood. They are providing supplies for the Cottages & Bungalows Project House, and we asked them for inspiration on how to best use this type of material. Here are some ideas:
1. Serve Up Dining Room Elegance

In this dining room, a chevron mosaic tile called Vailwood was used. The tiles are easy to install with either construction adhesive or nails. The light, reclaimed wood is perfect for a transitional decor, while an eye-catching wine rack was added on top, giving the room the feeling of a private wine cellar or wine-tasting room.
2. Play with Texture in the Kitchen
This kitchen features the dramatic textures of the company's Brookwood tiles, which come in natural, white or walnut stain. The recycled wood panels were used as part of a wall of alternating textures: subway ceramic tiles, then tiny detail tiles, ceramic again, then the organic wall of wood. The wood textures play well in this contemporary kitchen design, and emphasize the horizontal lines of the island and countertop.
3. Warm Up a Fireplace

The Chevron pattern of Vailwood, which you saw in the dining room, is used here as an accent over the fireplace, providing an organic balance to the silver deer sculpture and sleek stone fireplace. The company suggests that for fireplaces, all local fire codes and product manufacturer recommendations for required distances from combustible materials be strictly followed. They can treat the wood with a non-toxic environmentally friendly (no VOCs) fire retardant spray.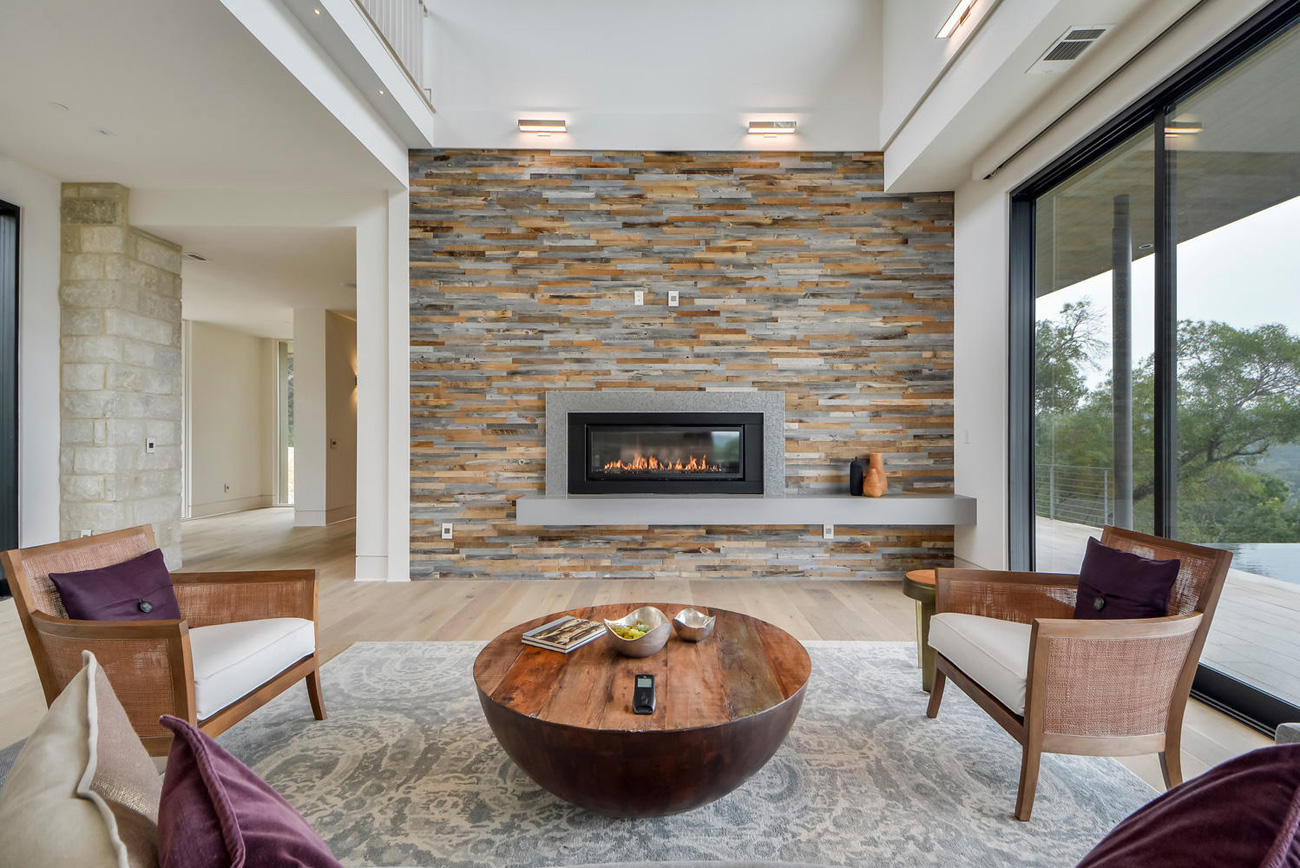 In this sleek living room, Creekwood panels soften what could otherwise be a large and cold looking wall.
4. Who Needs a Headboard?

In lieu of a headboard, wood tiles create visual interest and maximize space in this bedroom. This example shows the company's Stonewood tiles, which are 12 by 12 and can be set in a linear pattern or rotated to create a patchwork style pattern.
5. Create a Bathing Beauty

Yes, you can use wood in the bathroom! The company suggests installing the wood panels in areas with controlled temperature and humidity, so here's a strategic location for the accent wall–just outside of the shower area.
Want to transform your own walls? Woodwöl has a free sample program, and is offering Cottages & Bungalows readers a 20% discount on orders. Use the code c&b20.