Ready for something sunny and fun to start the season off on a cheerful foot? Yellow is a shade that's made for adding a breath of fresh air to any space. Studies show that yellow can affect your mood in a positive way making you feel more energized, hopeful and happy. And since yellow is also the brightest color of the spectrum, it's the most noticeable of all colors by the human eye. So a little can go a long way if you're afraid to take the plunge. From mellow to elegant, here are our favorite looks: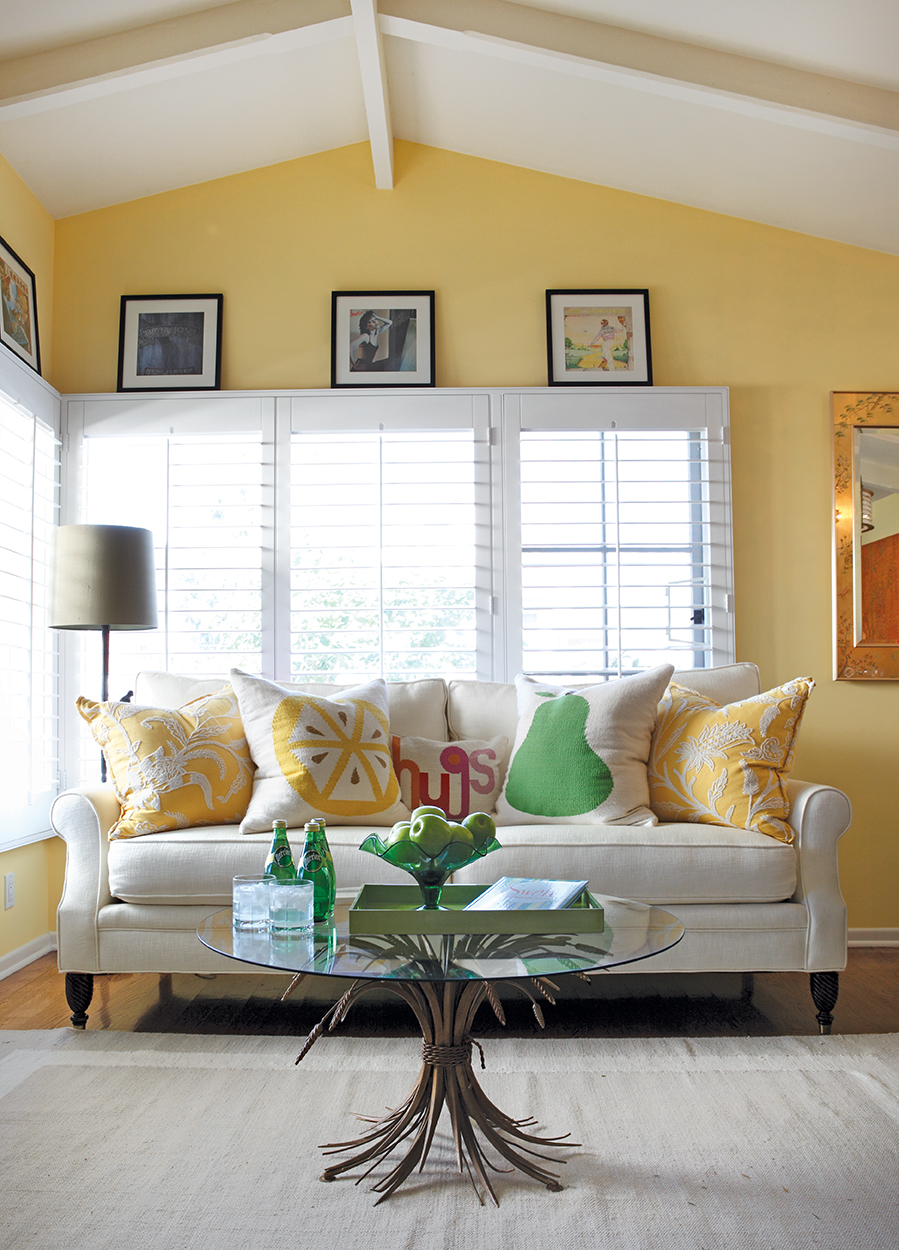 Citrus Punch!
Happy Daffodil Yellow paint by Behr adds a fun, light vibe Natalie Umbert's open airy room. Johnathan Adler pillows play up the pop effect sporting an array of yellow produce. Looking for a tame way to decorate with yellow? Balance the look with mostly white furniture and accents. A white rug and couch—not to mention crisp white ceiling beams—help create a chic and cool overall look.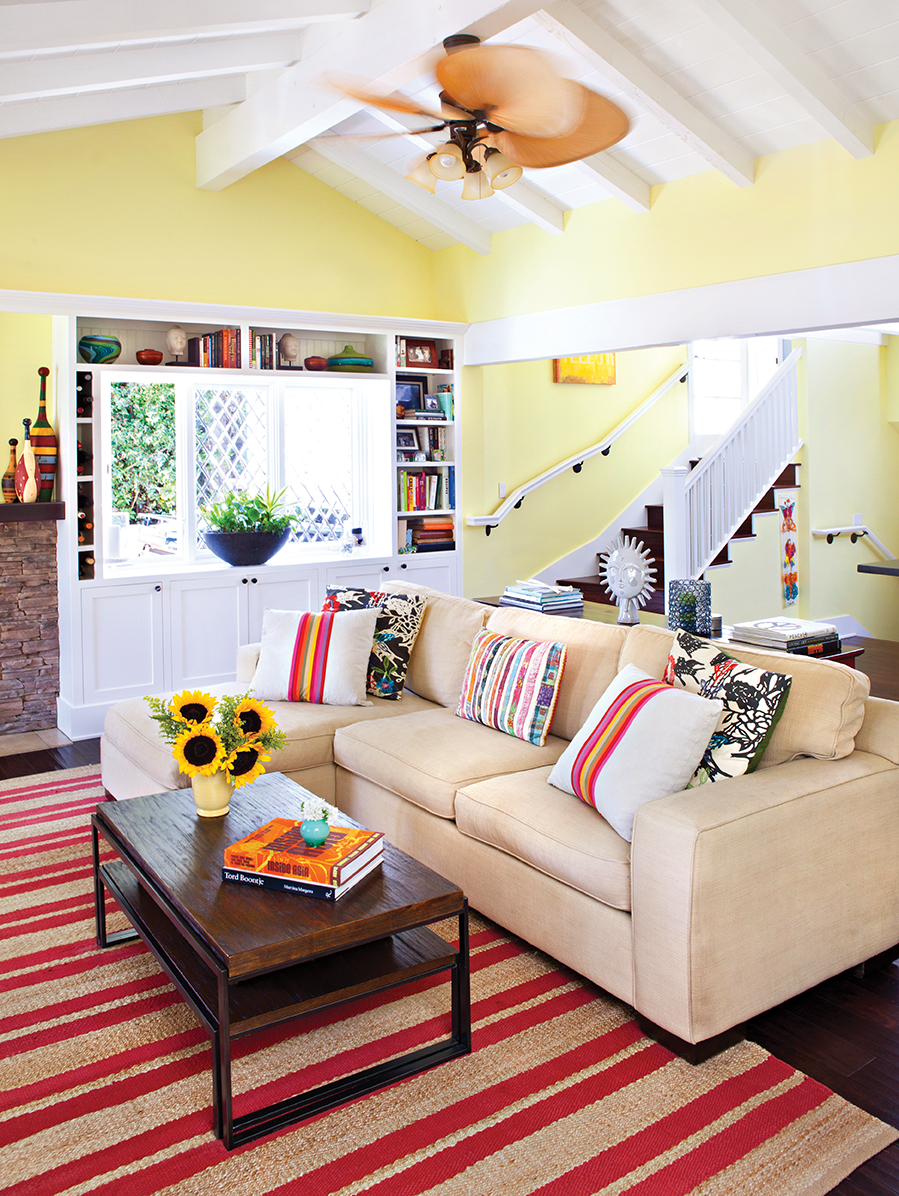 Endless Sunshine
Lemon yellow and red is a classic combo that evokes days at the beach and picnics at the park. Amy English Schenk chose shade Lemon Glow by Benjamin Moore , which is light enough to not overpower the room given the size of these walls. Complement the timeless vibe with something equally traditional—stripes!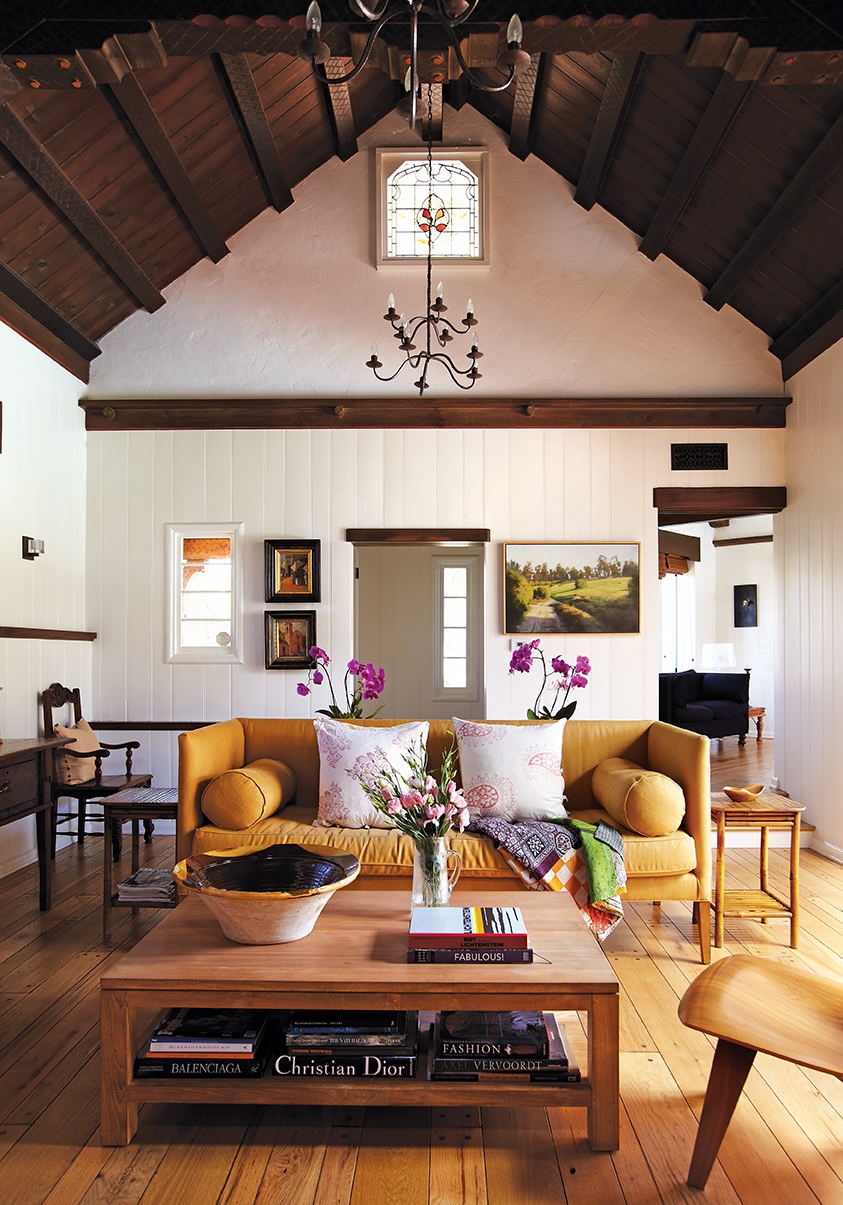 Exotic Appeal
Nothing feels more earthy and elegant than mustard yellow paired with bare wood textures. This living room could easily sway dark and formal, but the addition of a deep yellow linen couch complements the simple wood furnishings and adds a collected and worldly appeal. Jane Bower added a bamboo side table and a midcentury style chair in a light birch to help frame the couch and make it feel more anchored in the room.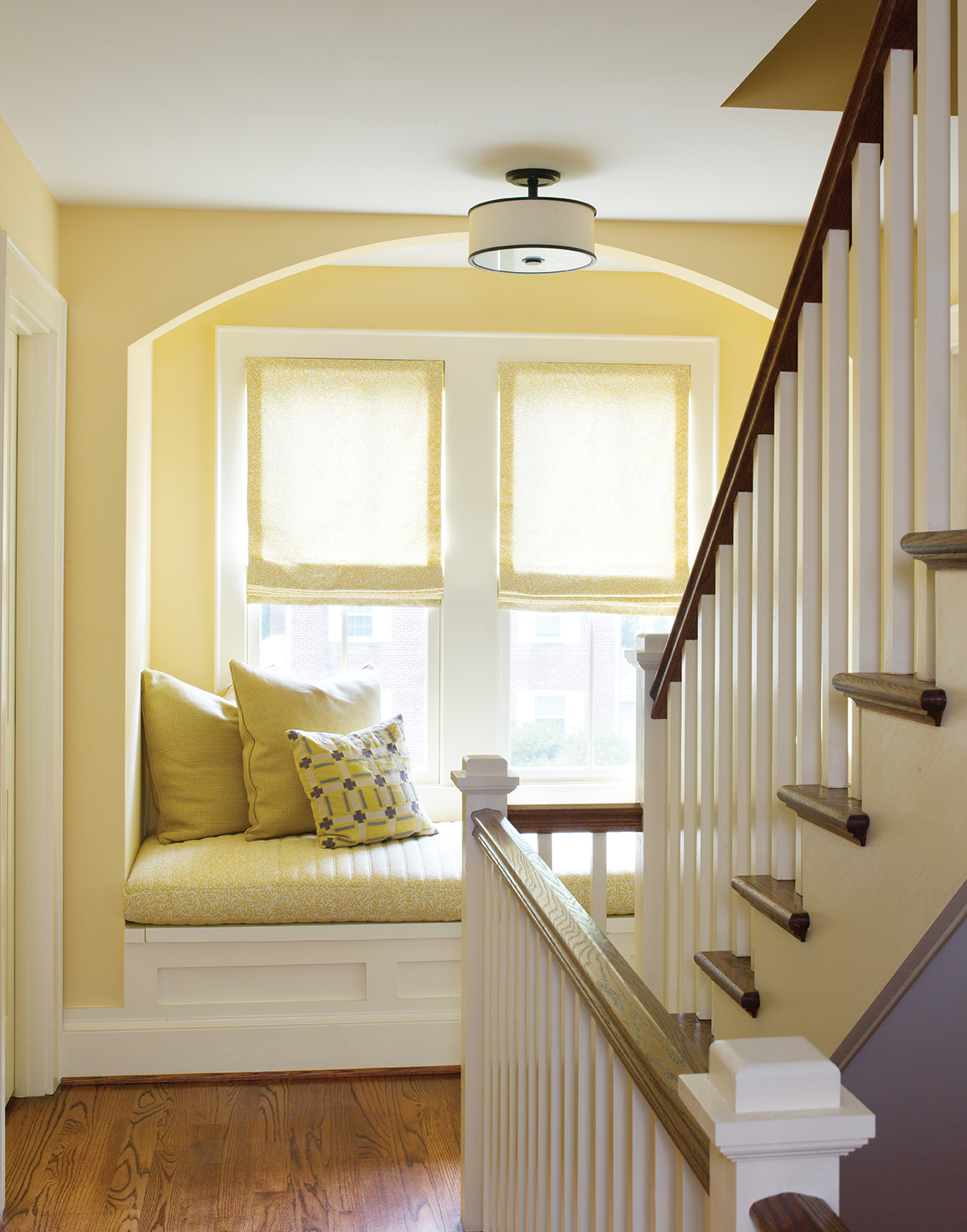 Sunshine Day
Yellow is a great color for hallways and transitional spaces thanks to it's brightening effect. Capitalize on large, ample windows and the abundant light they let in by painting your walls a sunny yellow. This one, Sunbeam by PPG Paints is a refreshing and subtle option. The color carries the radiant vibe throughout the whole space.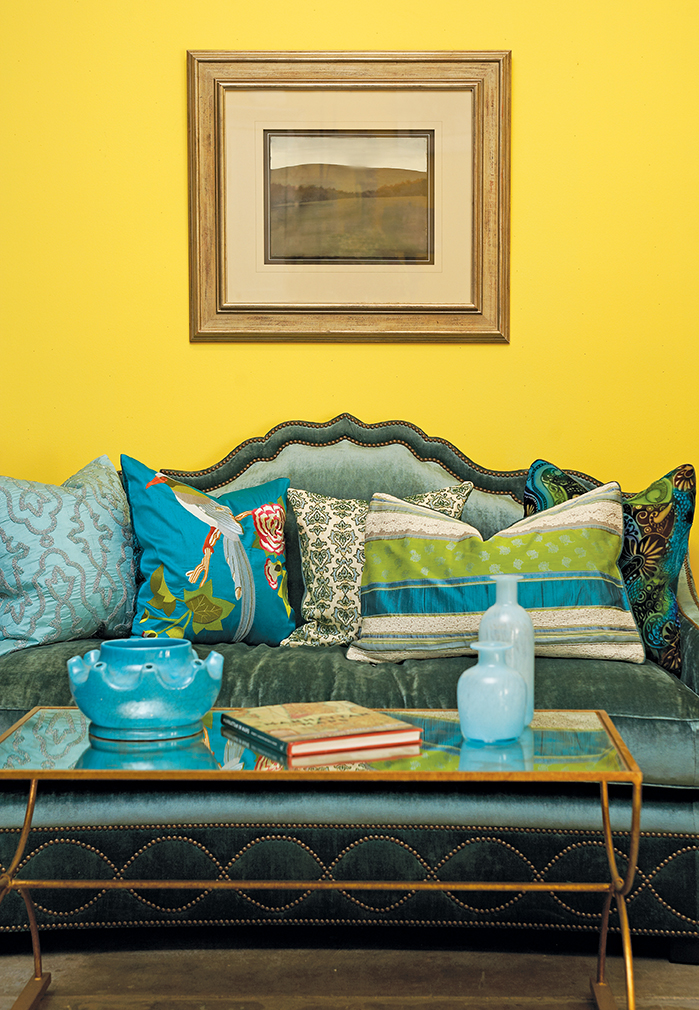 Compare & Contrast
If you're in the market for something bold, and glamourous try deepening the shade and paring it with something in an equally rich contrasting color. The rich ochre tone of this Majestic Yellow by Benjamin Moore paired with a silky imperial blue evokes strong sophisticated glamour. Layer your décor to take advantage of this luxe look and add materials and accessories like gilded gold and silk or damask to amp up the look.