For a cool house just blocks from East Nashville's burgeoning city center, interior designer Scarlett James of The Mix Interiors knew that her design for this Airbnb property had to be anything but ordinary. "The owners purchased this home to use as a vacation rental property," she says. "Its proximity to downtown makes it a fantastic draw."
Her goal was to create an artsy interior that reflected the area and catch the eye of tourists seeking a taste of Nashville in their lodgings. She mixed vintage finds and modern pieces to create a hip yet curated home that echoes the spirit of Nashville and wins the hearts of all who visit.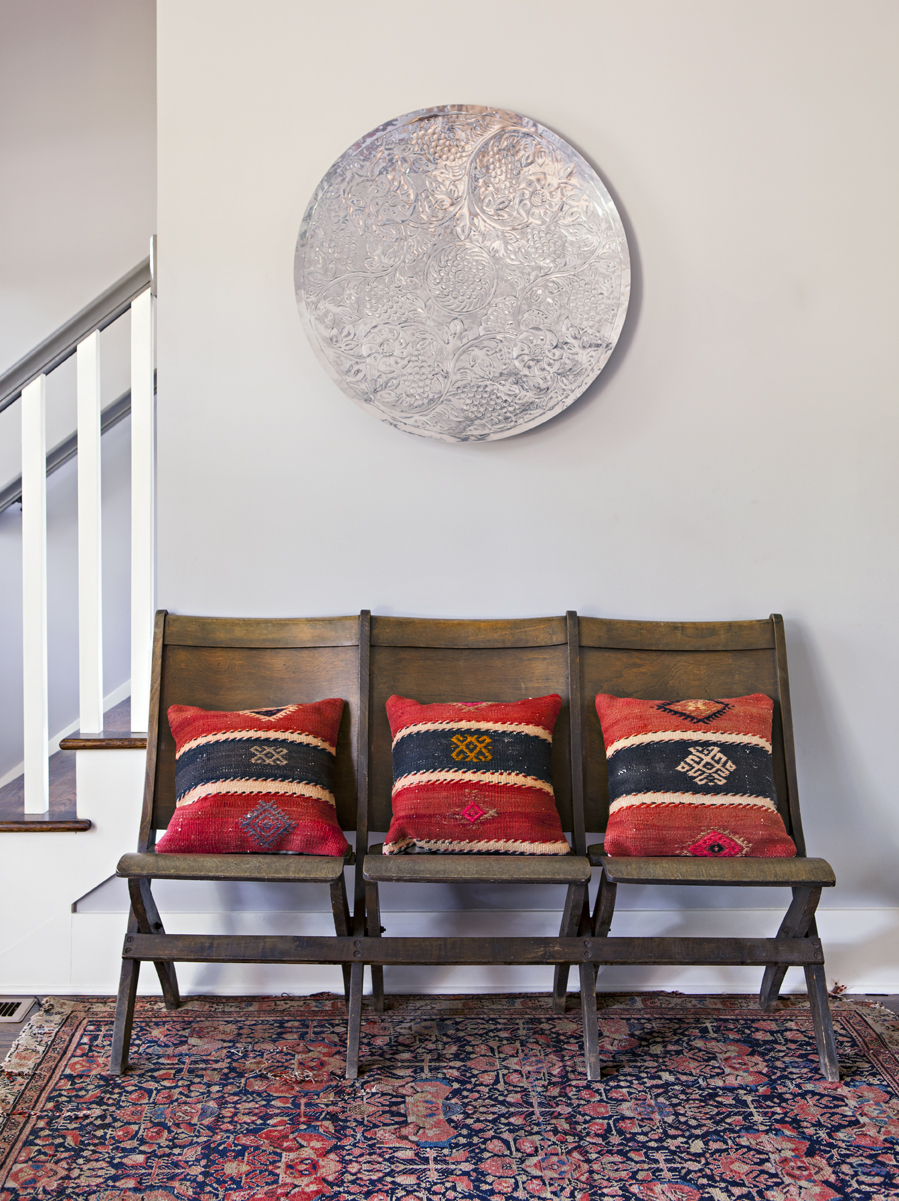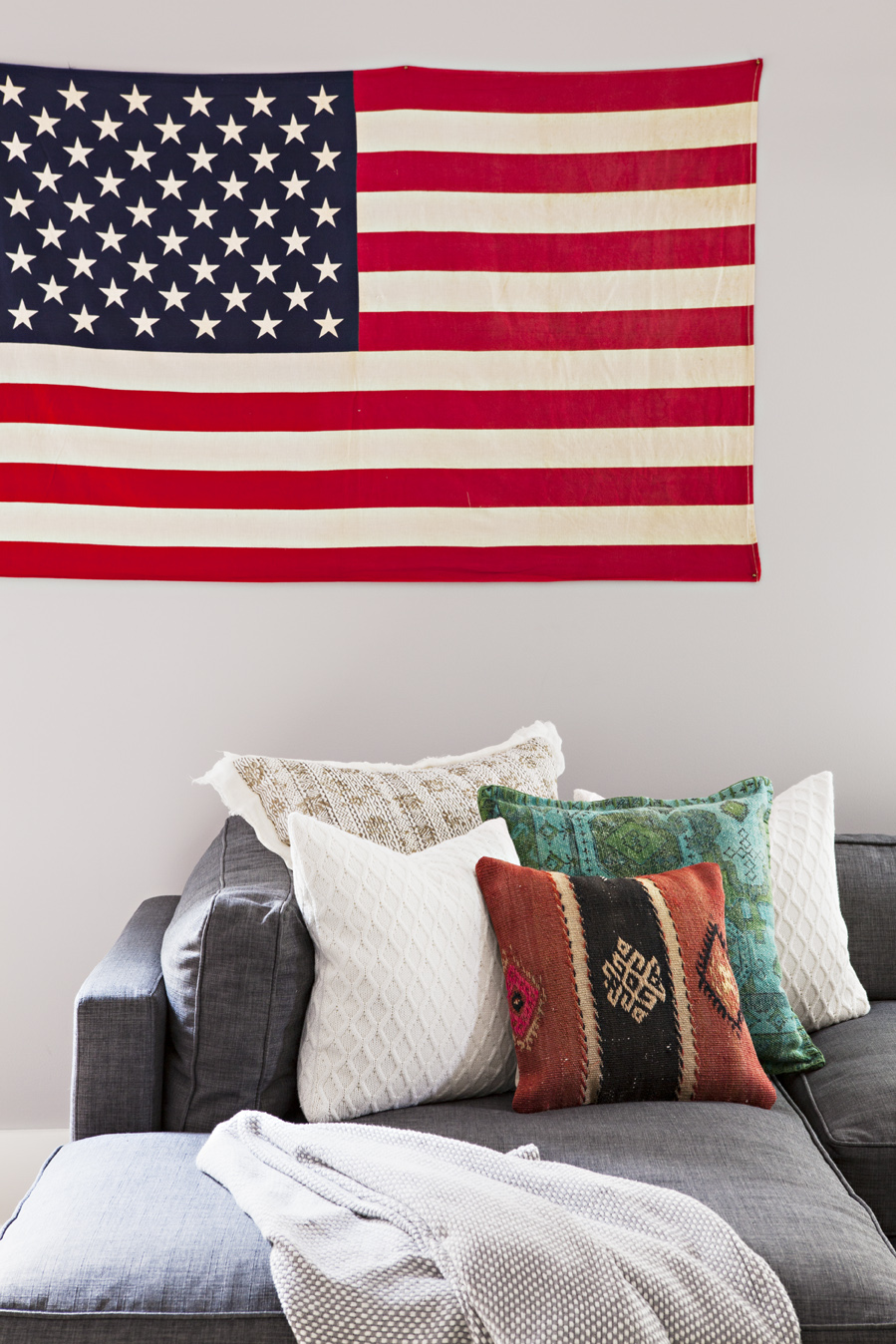 Scarlett's dining room design does a particularly great job at illustrating this principle. She invokes Nashville's musical lineage by decorating the walls with old record covers as an ode to the Music City. "It's a cost-effective way to incorporate original art," Scarlett says. She hung the covers in black frames. A large dining table, selected to "accommodate lots of friends", was purchased from a local business called Southeastern Salvage and completed with bistro chairs from Restoration Hardware. The wooden table, with the accompanying chairs, gives the room a wonderfully eclectic vibe, one that visitors experience firsthand while out and about in Nashville.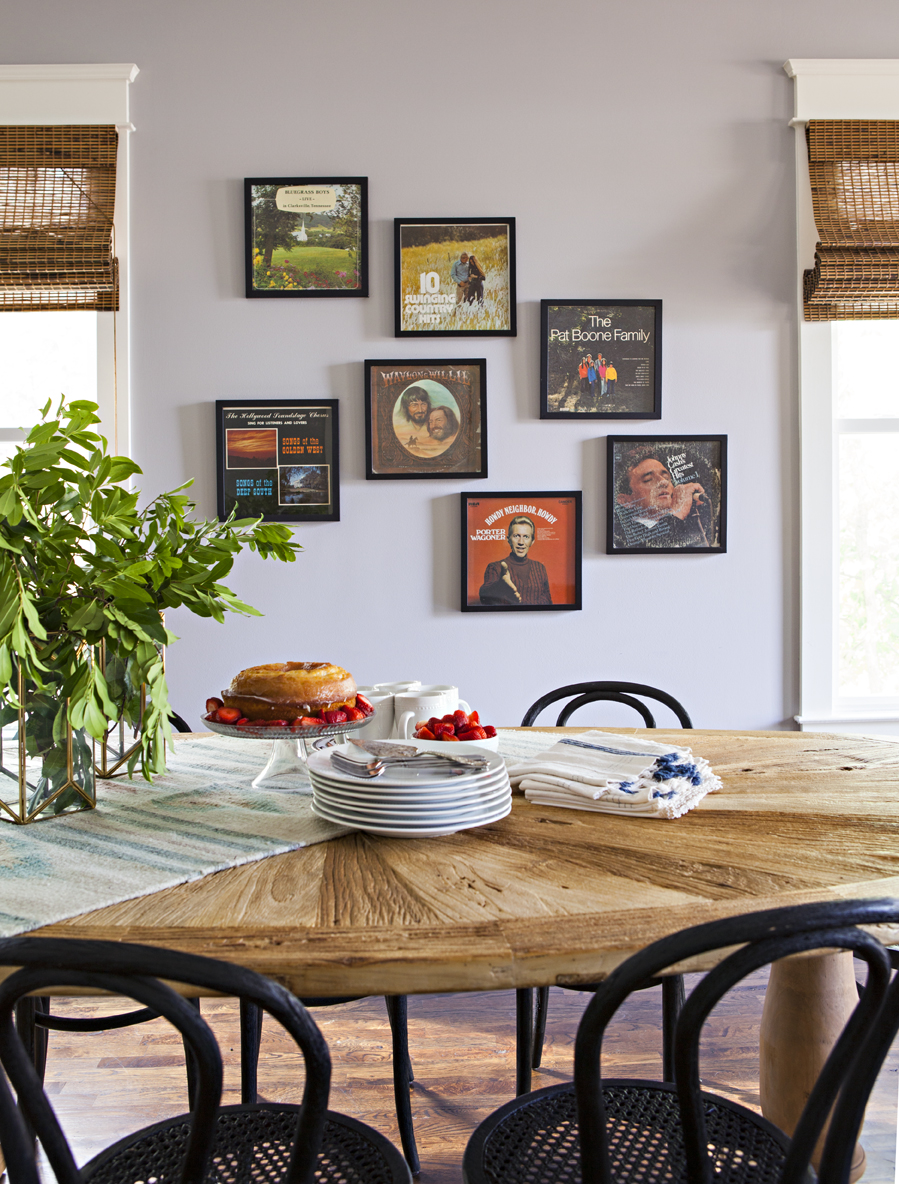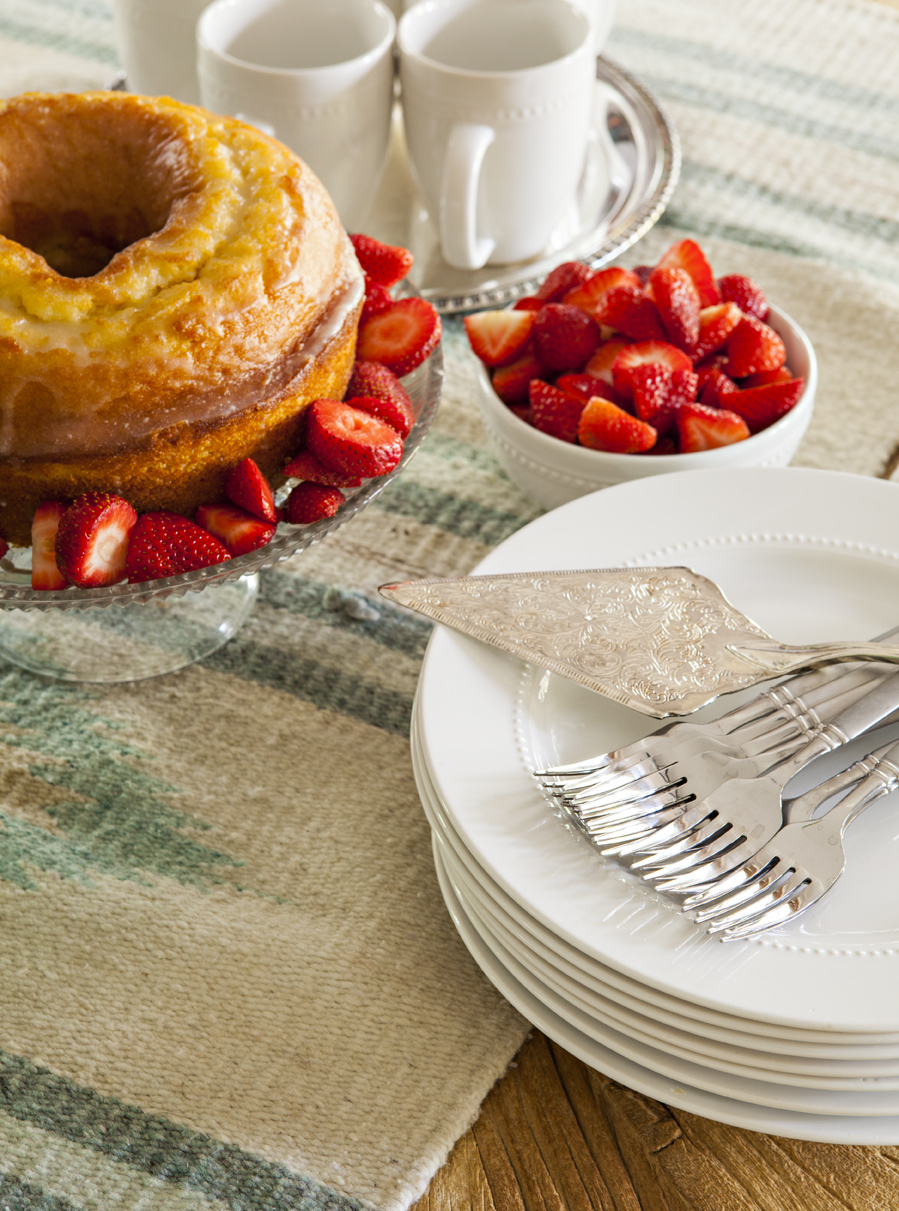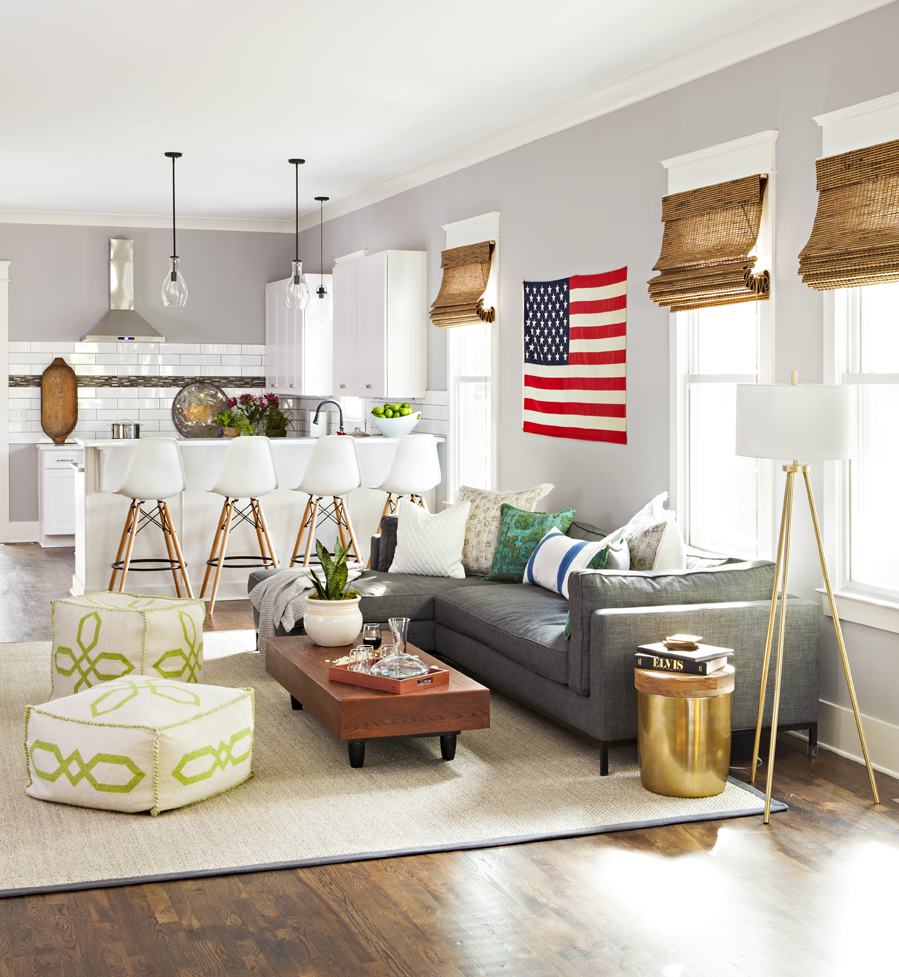 Scarlett approached the several bedrooms with stylish practicality. In order to maximize the number of guests the home can host, each bedroom has two beds. Neutral linens in the rooms are soothing and the perfect restorative note for the end of a busy day but are also easy for quick room turnovers. "We kept the bedding basics the same," Scarlett says. "It really helps with turning the place over quickly as any duvet will fit any bed." She found beds, coverlets, and sconces from a variety of sources, including Target, Wayfair, Overstock.com, and Bed, Bath and Beyond. For the master bedroom, she layered in vintage touches with antique pillows and blankets. "I love the texture and soul they give the space," she says.
So when it comes to combing vintage with trendier pieces, what are Scarlet's 3 main things?
1. Get the scale right.
Scarlet says scale is everything. If the size is wrong for the space, it won't work. Too small and it feels sparse and awkward. Too big and you lose the risk of function. Always start with a floorplan in mind and bring a tape measure when shopping.
2. Mix smart with art.
Artwork is a great place to go vintage because you can usually find something with a ton of interest and personality without necessarily spending a ton of money. You can finding vintage art at thrift stores, estate sales flea markets and tons of online sources like eBay or Etsy. But you can also turn a collection of things or a single unusual object into artwork by framing it or mounting it on the wall. Scarlett says it's a great way to set a space apart.
3. Think in terms of textures.
And then mix them all up. For example, says Scarlett, "If you have something new and shiny, try pairing it with an old wood piece that has seen some life. A drink ring is not a bad thing. It feels more comfortable and less precious when our things have some history."
For the full tour, buy a copy of our June issue or download one instantly here!