The kitchen can be a tricky place to make festive for the holidays, as you don't want anything to get in the way of your meal prep. Laura Hamburg, owner of Willow Street Interiors, kept her holiday décor sweet, simple and affordable with these Christmas décor ideas.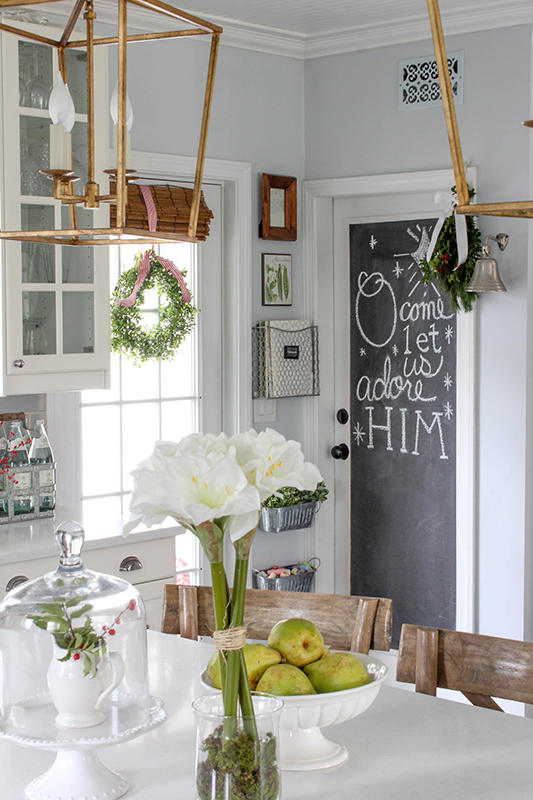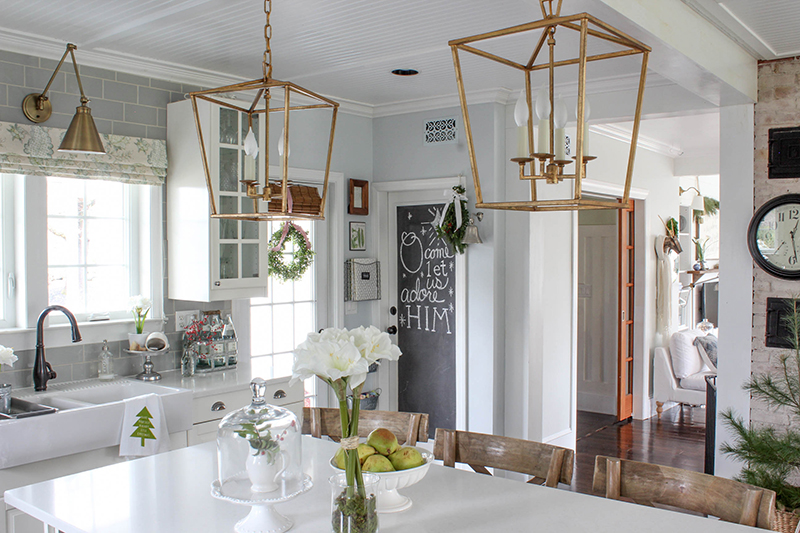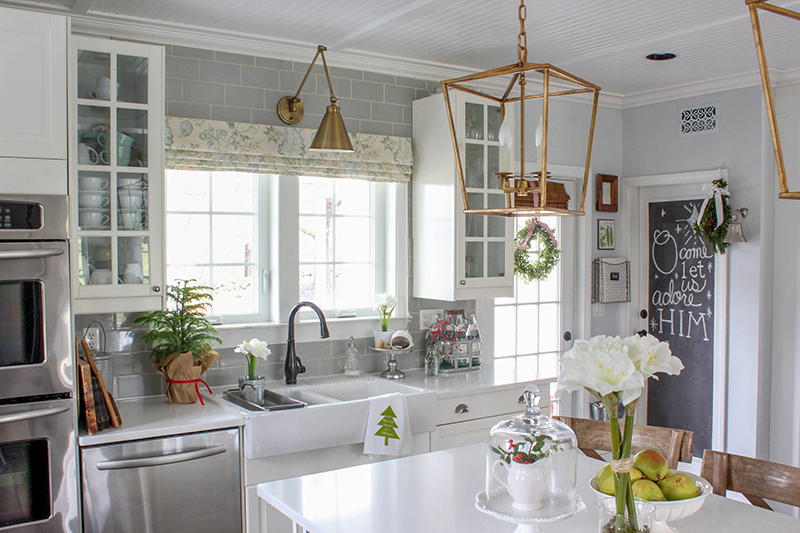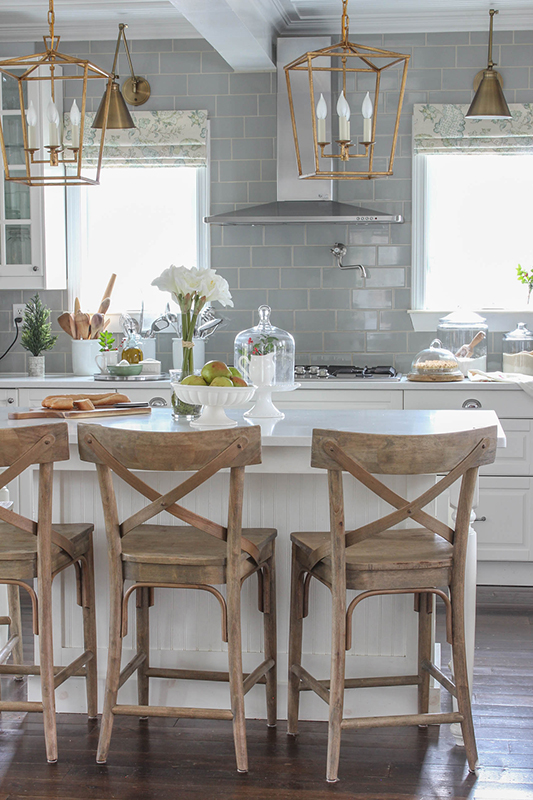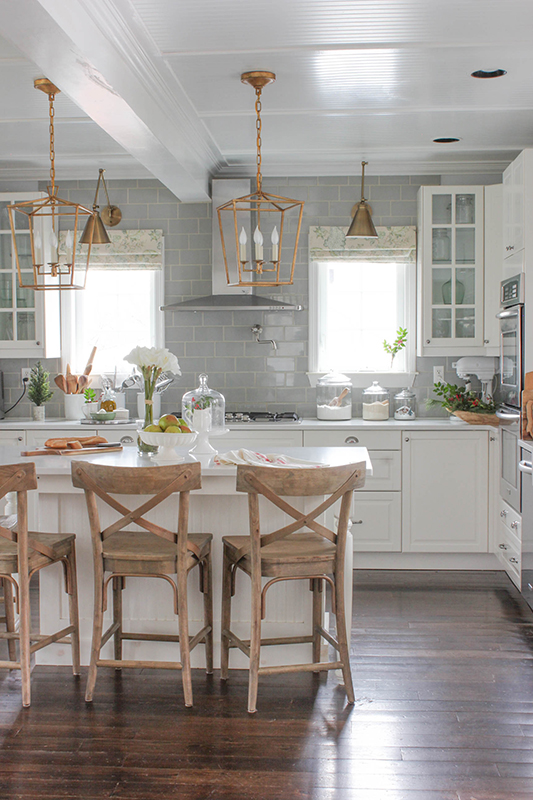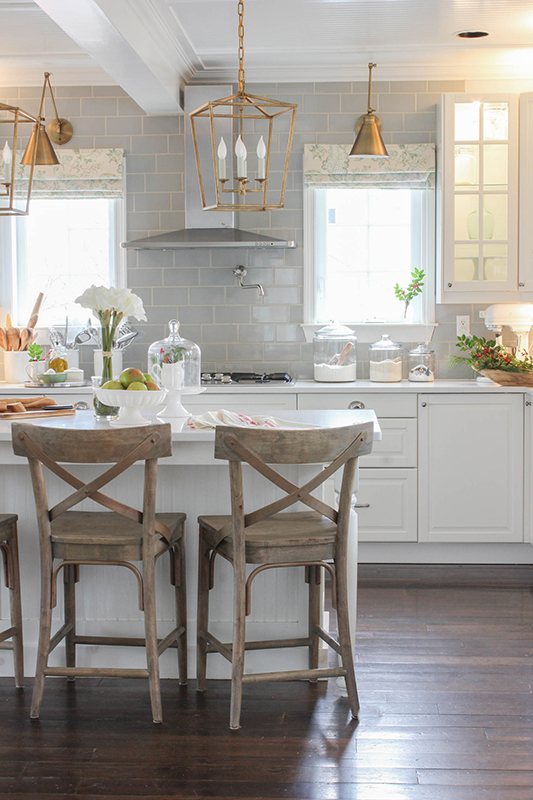 Renovation
When the Hamburgs moved into this 1880 Uxbridge, Massachusetts, farmhouse eight years ago, the kitchen was enclosed and basic. "The kitchen used to be separated into three small rooms with only a wood fire cook stove, a refrigerator and kitchen table—no countertops," says Laura. "We took down the walls added beams for extra support and added a window." They installed quartz countertops and an island to make the space useable and painted over the old sea foam green trim with gray paint. "I was nervous about doing an all-white kitchen, so we went with gray walls and white cabinets," she says.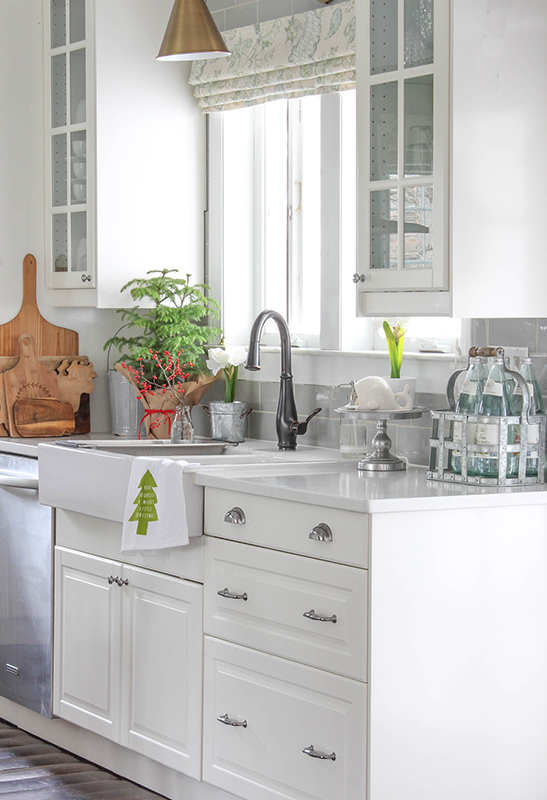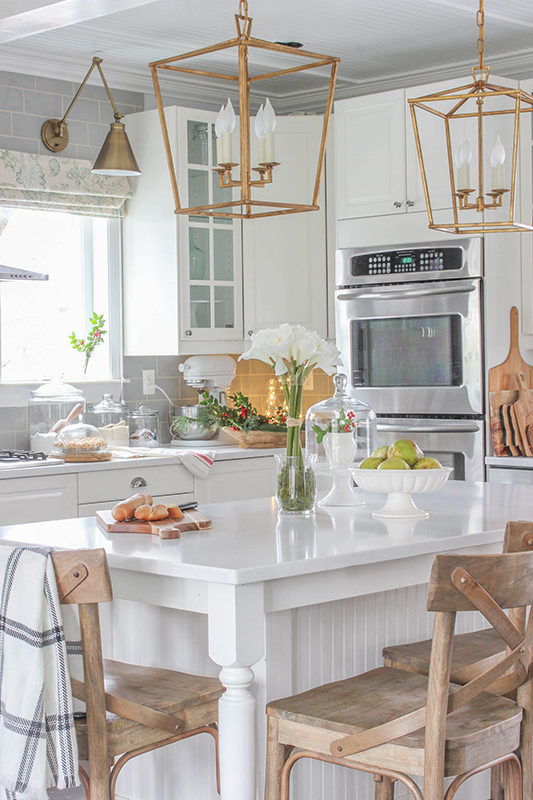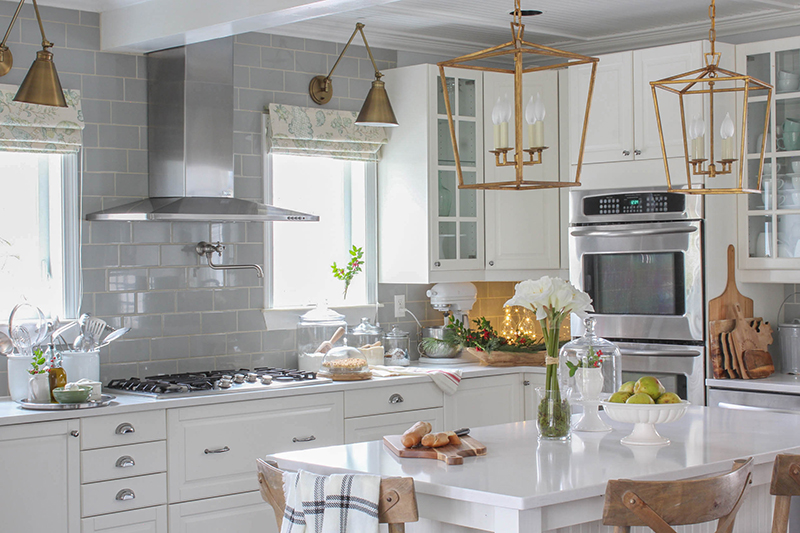 Natural Christmas With this new elegant, yet traditional, cottage farmhouse style, Laura decided to create a natural holiday vibe in the space with fresh greenery. "I like to include things that I can find outside," she says. "It's cheap and simple." She added evergreens, fur and holly bushes to her hutch for a subtle Christmas tribute, along with a gingerbread house, candy canes and fairy lights in a bottle.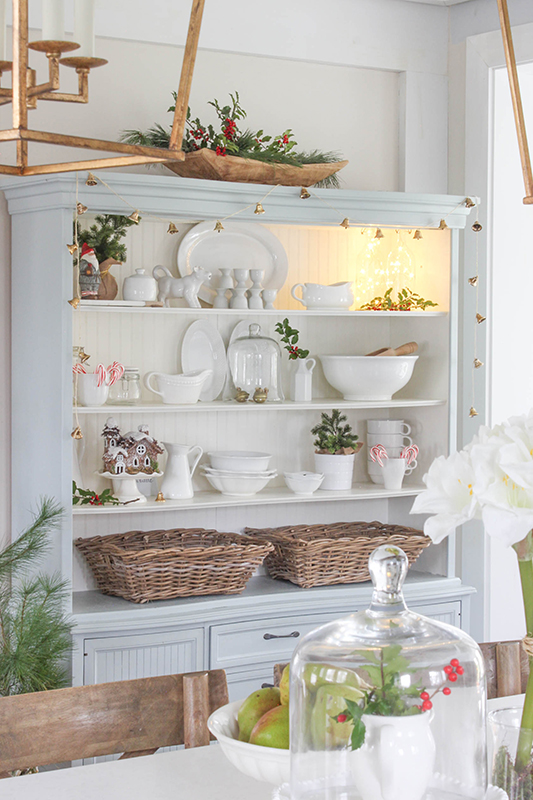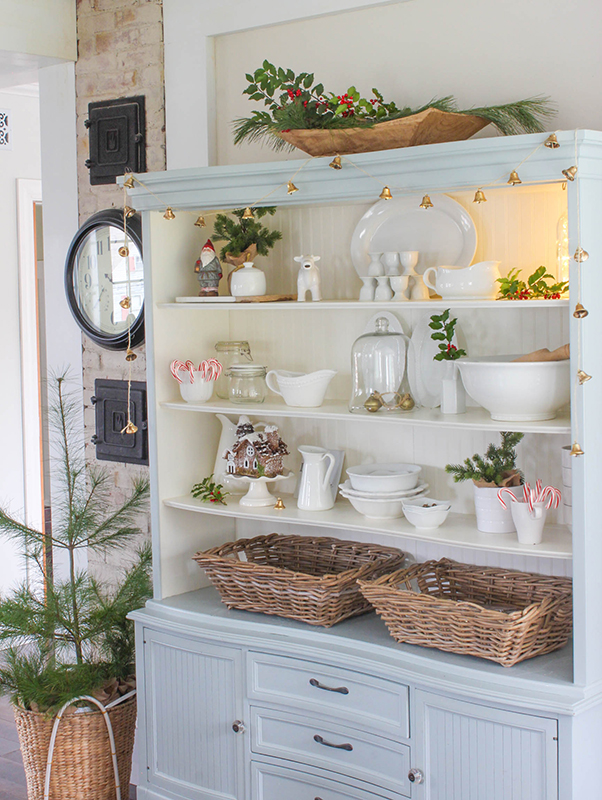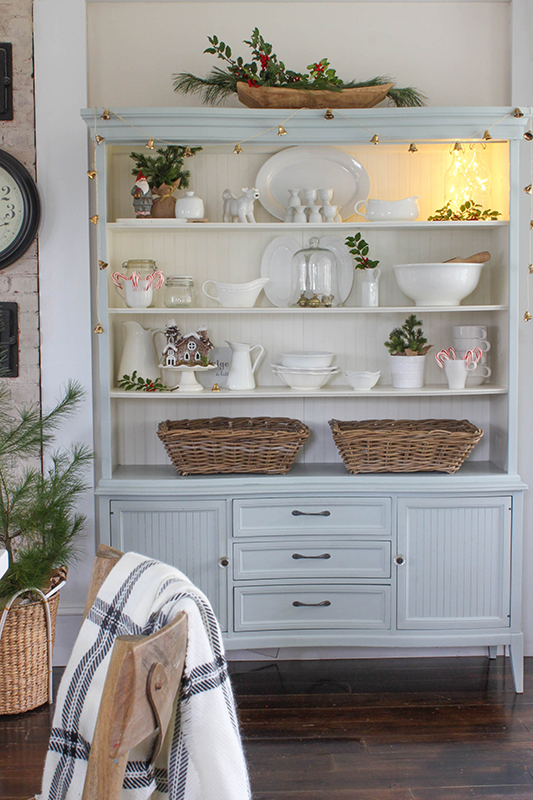 The hutch was a free Craigslist find that Laura transformed to suit her needs. "It had thick glass doors on the front that weren't fully transparent, so we removed them," she says. "I liked the shape, but didn't like the look of the wood, so I sanded it down and painted it, and now it's one of my favorite pieces."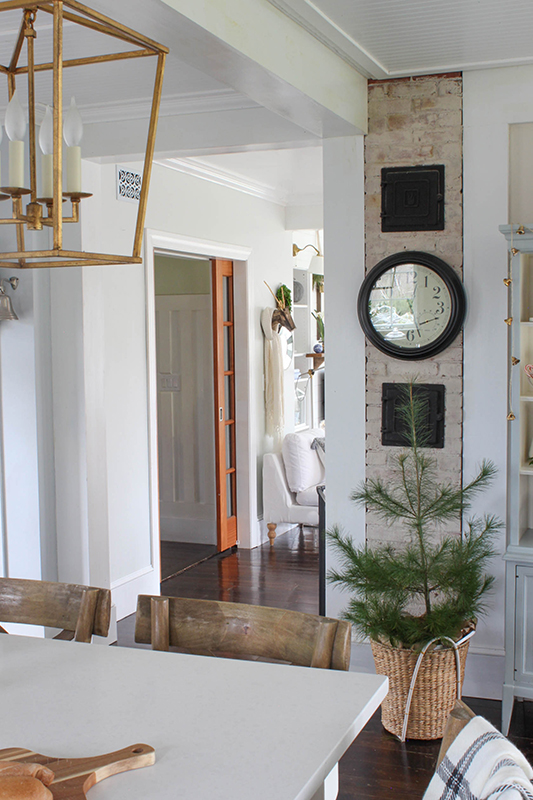 Before Laura and her husband redid the kitchen, the exposed chimney was surrounded by red brick. "It didn't jive with the look we had, so we lime washed it to make it subtle and white and keep the story of the brick," says Laura.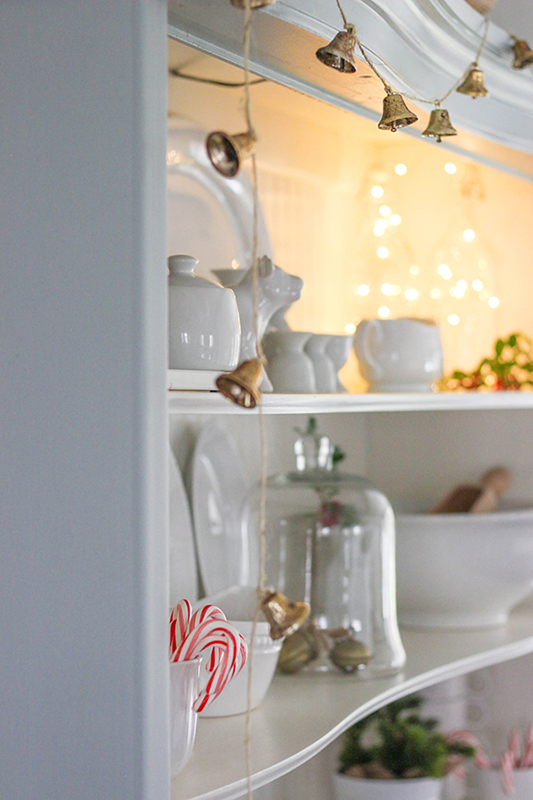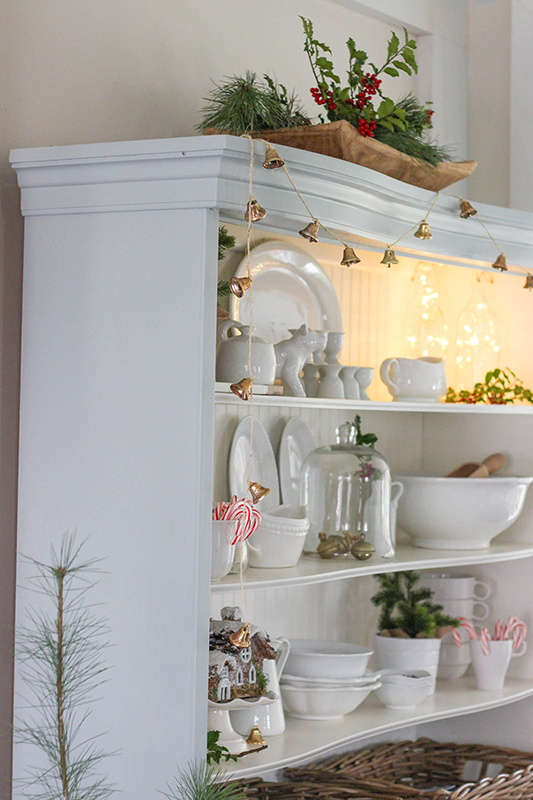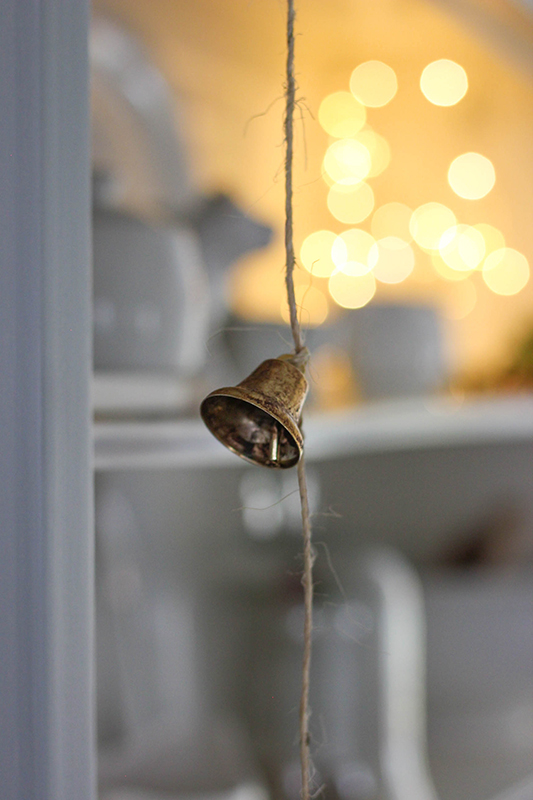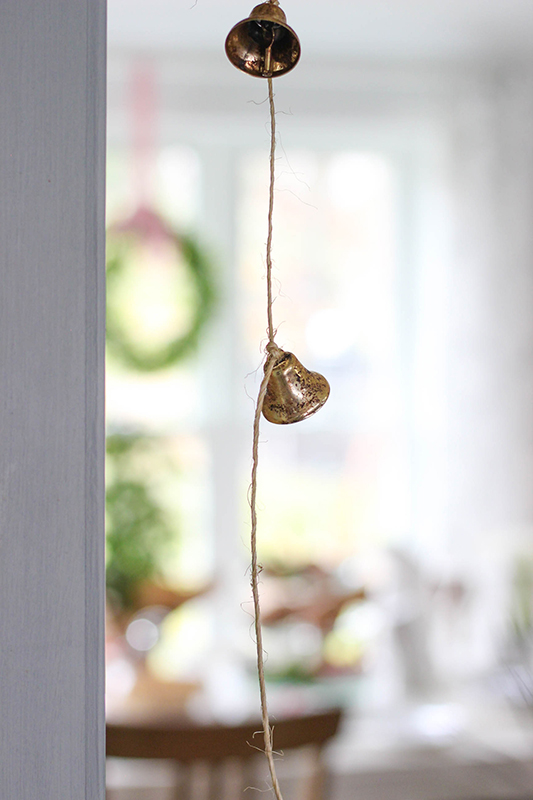 Laura used an antiquing wax to give miniature bells an older look and strung them onto jute string for a simple DIY garland. For a tutorial on how to make this bell garland, visit Laura's blog.
Upgrade the Everyday Items
"I didn't want to buy new decorations, so I used as many natural elements as I could," says Laura. "I had a dough bowl that I filled with pears and white amaryllis for the holidays." To spruce up her décor, she used everyday items and added a touch of greenery or a few twinkle lights to make it special. Simple wreaths from Ikea adorn every window in the kitchen and breakfast nook area and are tied up with red and white ribbon for added color for a cheery space ready for friends and family at Christmas.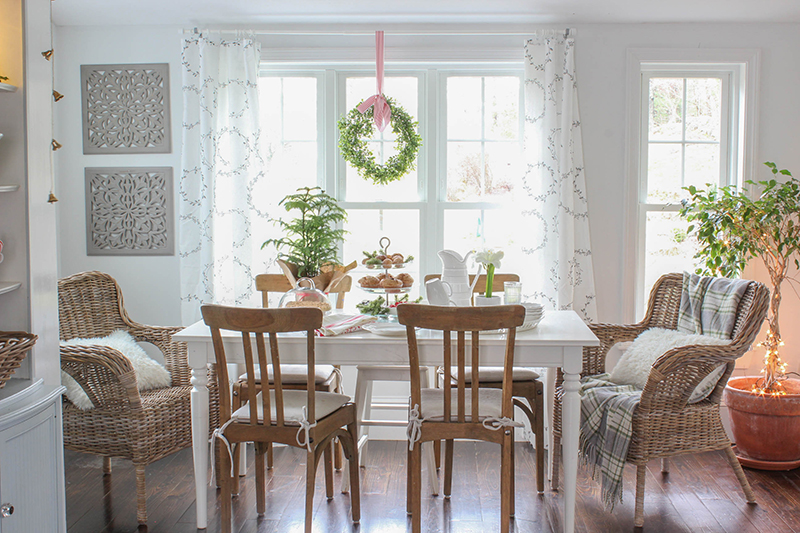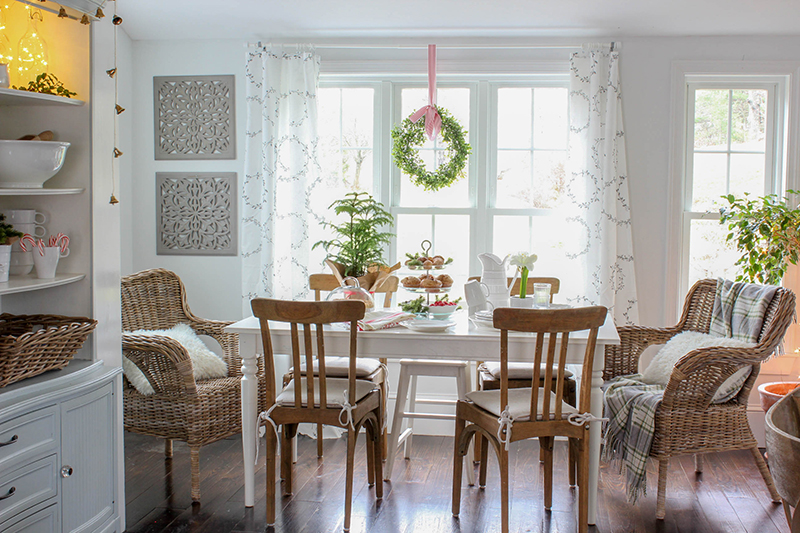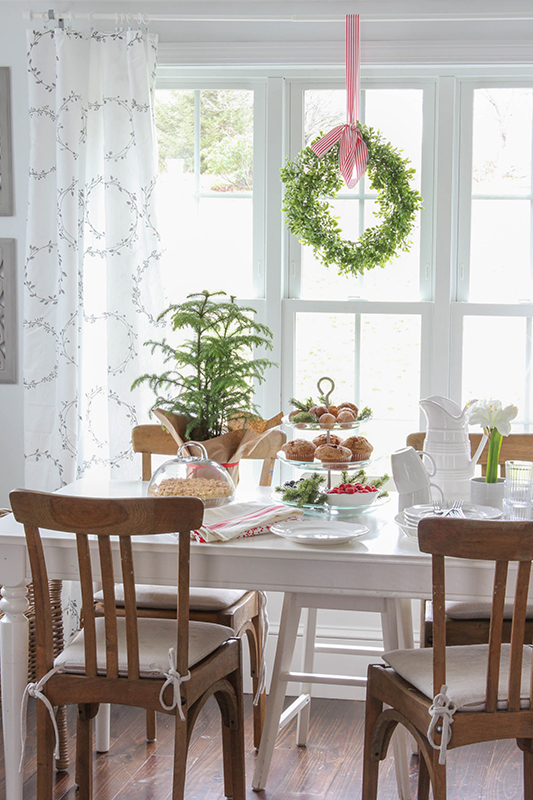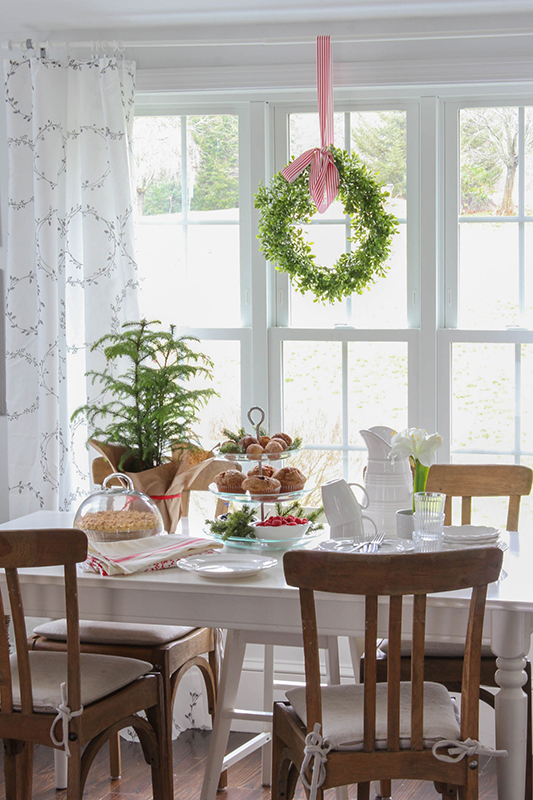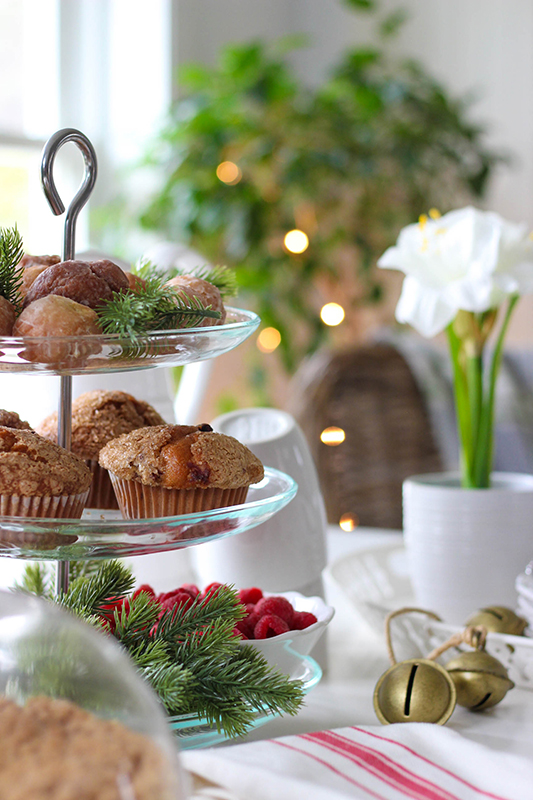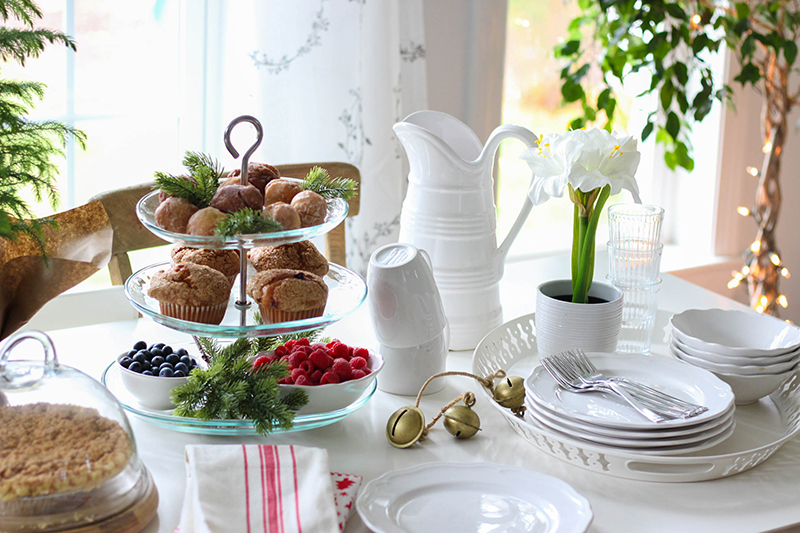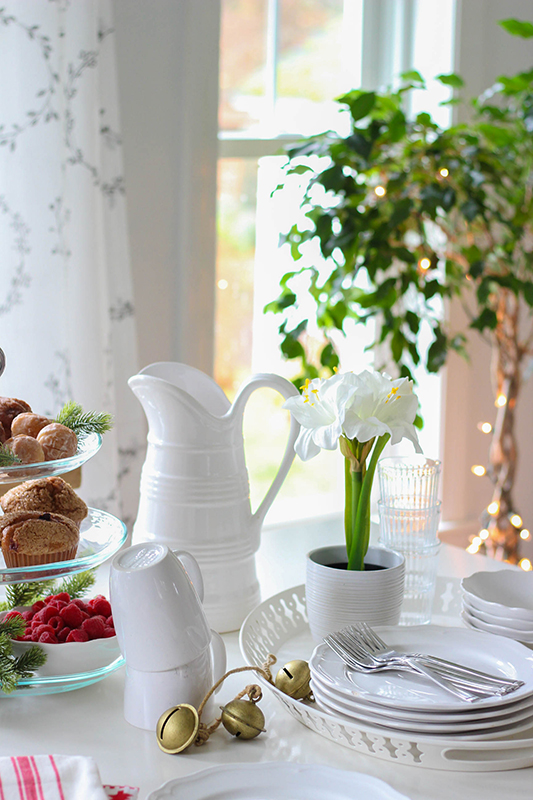 The breakfast nook is subtlety decorated with greenery and baked goods for a welcoming atmosphere. Laura used wooden art pieces from Target to balance out the windows.