Natural Elements
A touch of nature can go a long way when designing your bedroom paradise. While a full-scale forest is too far, bud vases for greenery bring color and a laid back feel to bedside tables. Decorative elements, like the dream catcher above the bed in the image above, also bring in a touch of the outdoors. Display driftwood, pinecones, river rocks or other found natural pieces for a personalized natural element.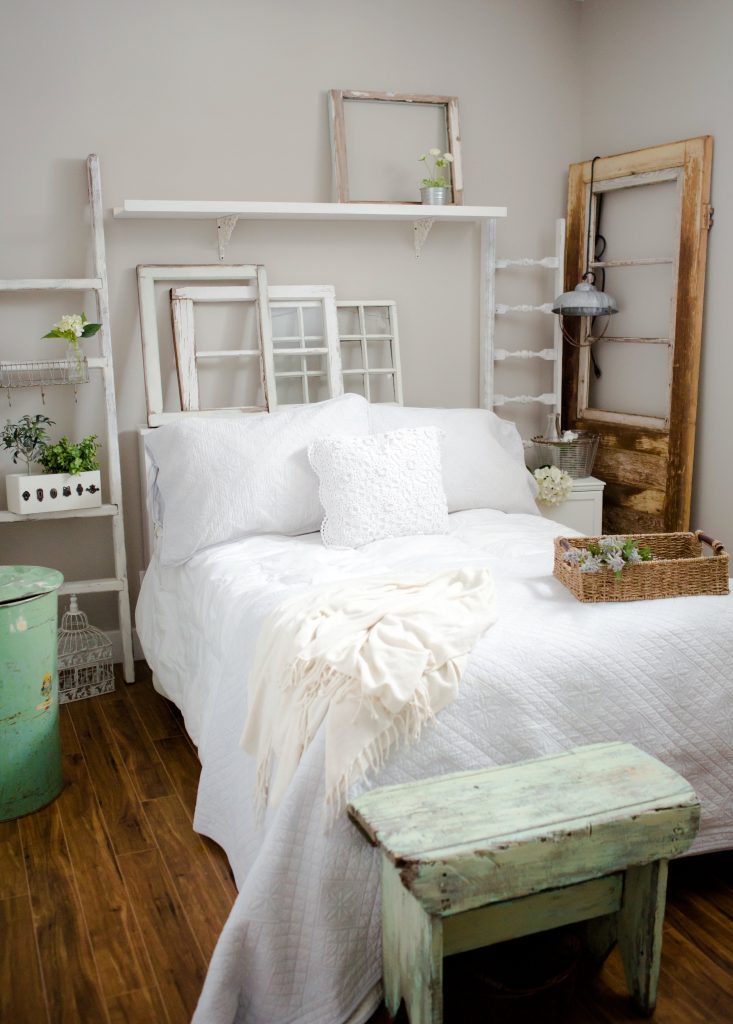 Calm Colors
Give your mind a rest after a long day with a soothing color pallet. Here, light linens and decor allow for natural light to fill the room and help usher in a sense of calm. Even a mix of patterns is muted by calm colors, giving interest while still evoking a soothing atmosphere. Neutrals prevent an object from overwhelming the space yet again with the otherwise bold pattern of a chevron rug. By keeping everything from the artwork to the throw blanket in the same neutral shades, this cottage bedroom is well styled and welcoming.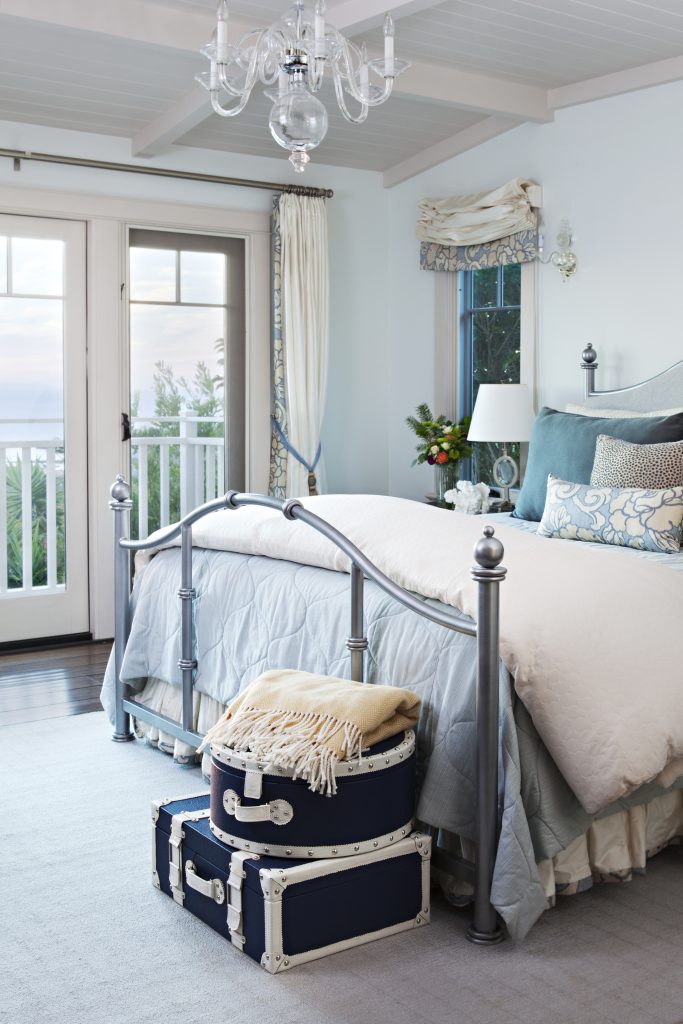 Plush Fabrics
A down comforter practically begs for a cozy nap, while soft pillows echo calls of comforting rest. Avoid pillows and fabrics that offer a pleasing aesthetic but deny a soft feel. Here, even the window draperies follow suit and encourage a casual and relaxing environment. Keep a pallet complementing and nap-friendly throw blanket at the foot of your bed for a touch of laid-back style and afternoon snooze comfort.
Incorporate these helpful hints in your bedroom for a cozy escape that will keep you well rested and relaxed all through the year.