With traditions and nostalgia taking center stage this time of year, it's not hard to see why the holidays bring renewed love for the old. Southern California- based antiques dealer Nicole McCay takes her collections of vintage treasures and accents them with Christmas touches every year. She loves filling her home with festive cheer and Christmas antiques. Here's how she gets the perfect blend of natural, vintage and holiday décor to get her family in the Christmas spirit.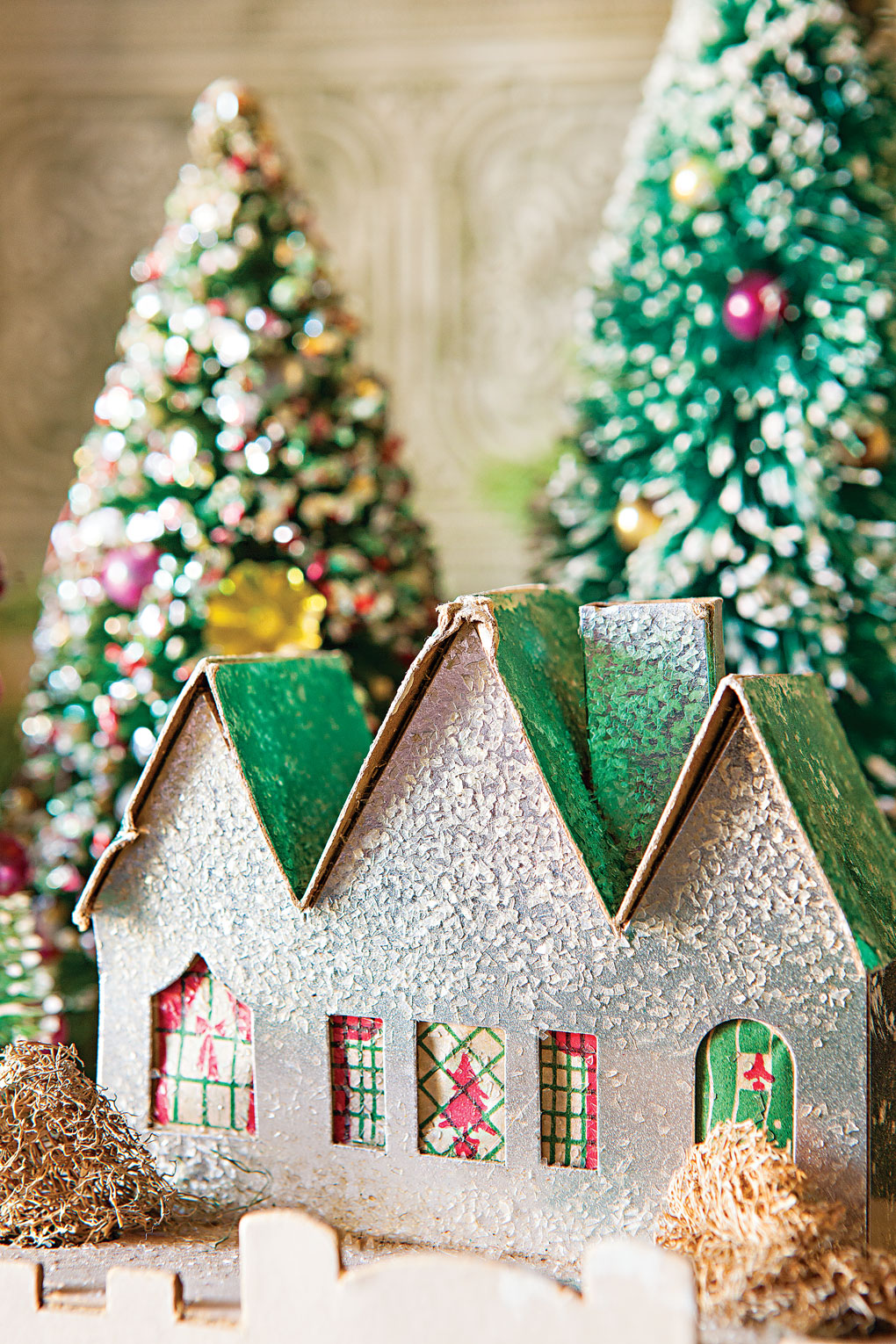 GO NATURAL
Manmade holiday decorations are all well and good, but there's something extra special about bringing in the accents Mother Nature has to offer for the holidays. "I create the perfect holiday look for me by mixing in natural elements with my vintage goodies," Nicole says. Accents such as evergreen garlands, boxwood wreaths, holly sprigs, pinecones and, of course, a real Christmas tree bring the outdoors in for the season.
"I create the perfect holiday look for me by mixing in natural elements with my vintage goodies."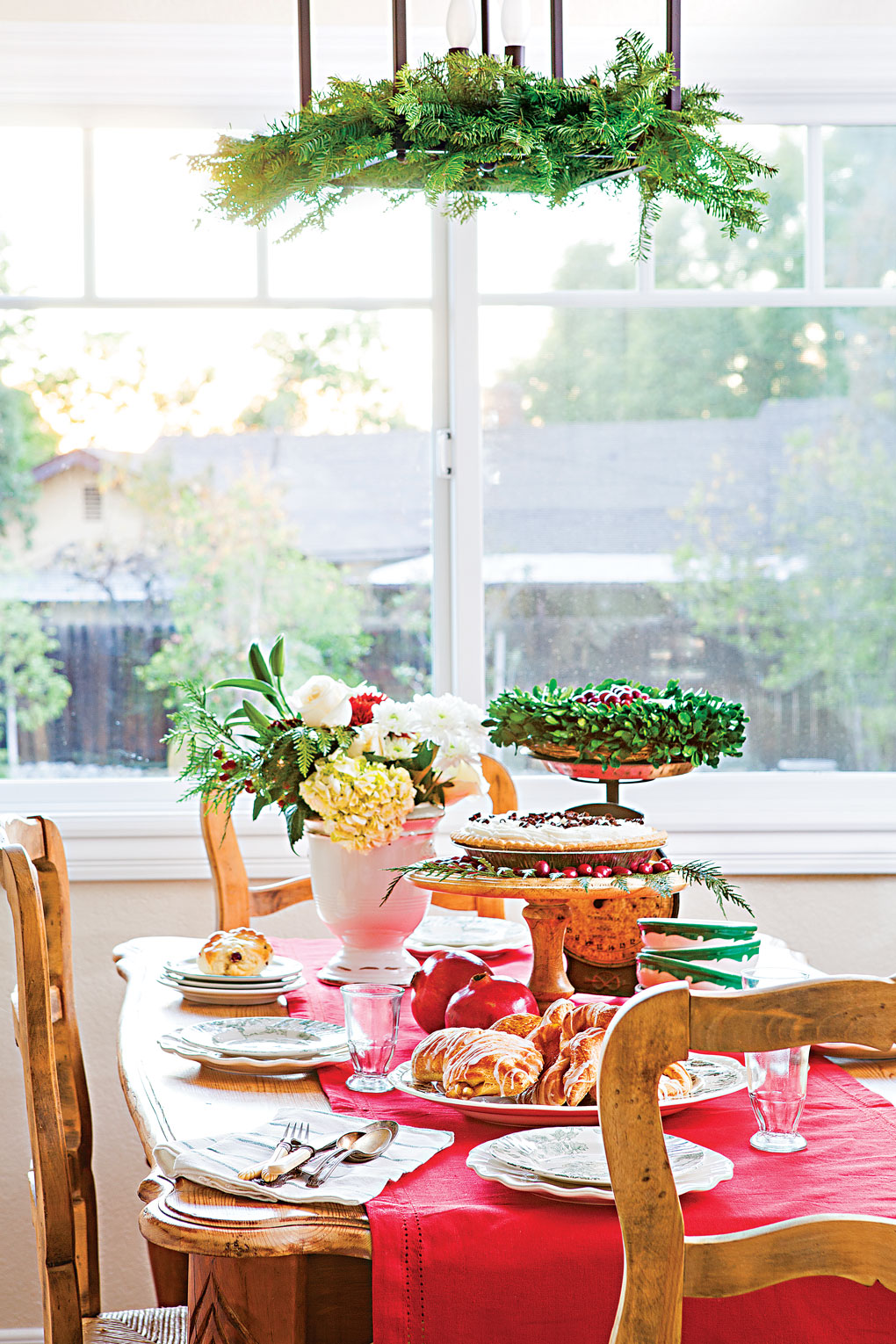 LAYERS ON LAYERS
Nicole displays her antiques in layers: stacked and staggered on tables, in cabinets, on shelves. She keeps the collections contained in carefully curated vignettes, grouping her treasures in places that keep her home from looking cluttered or museum-like. Nicole says another important element of decorating with antiques is being intentional about making her spaces feel approachable—that's why many of her collections are out in the open, not behind glass or stored in a cupboard.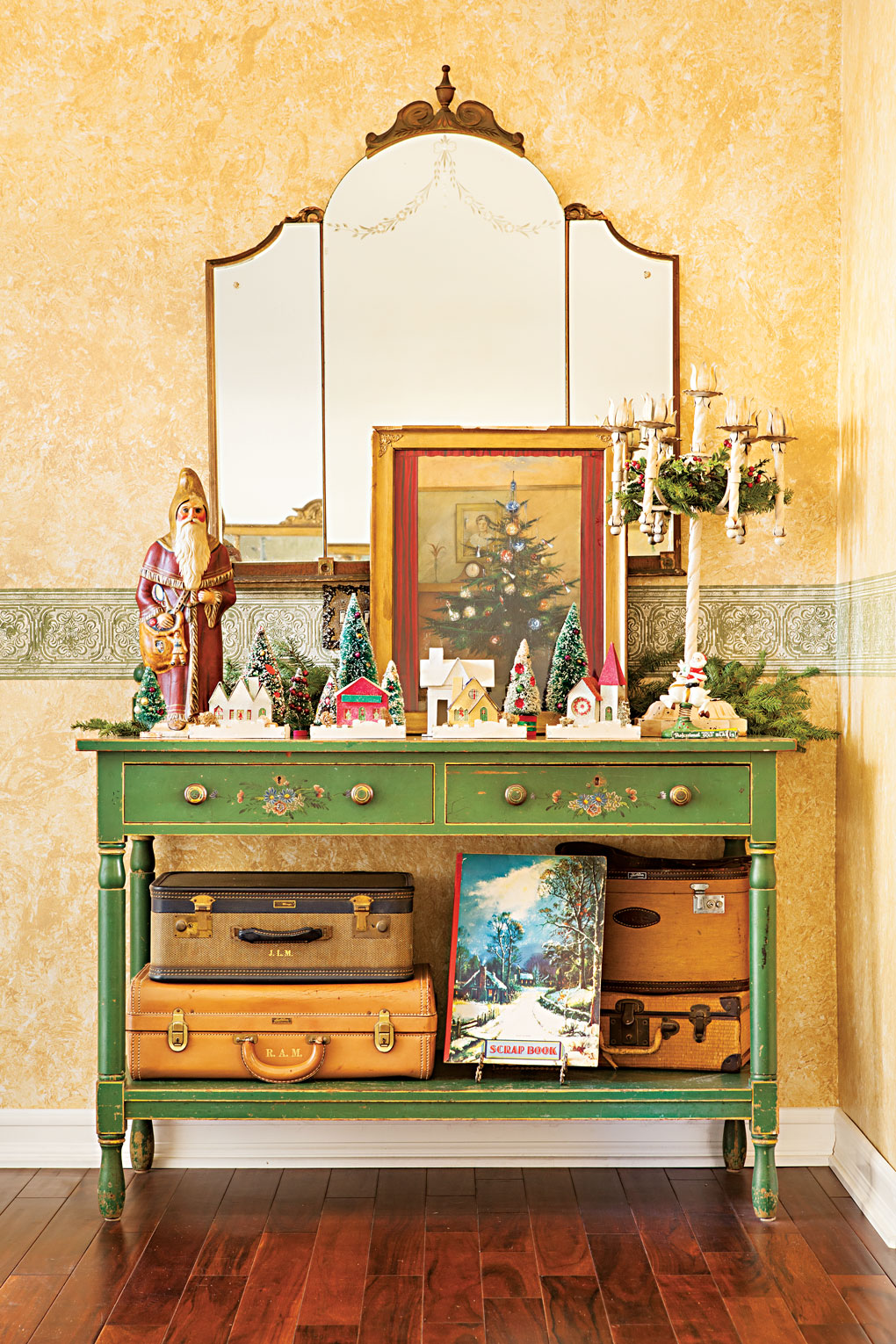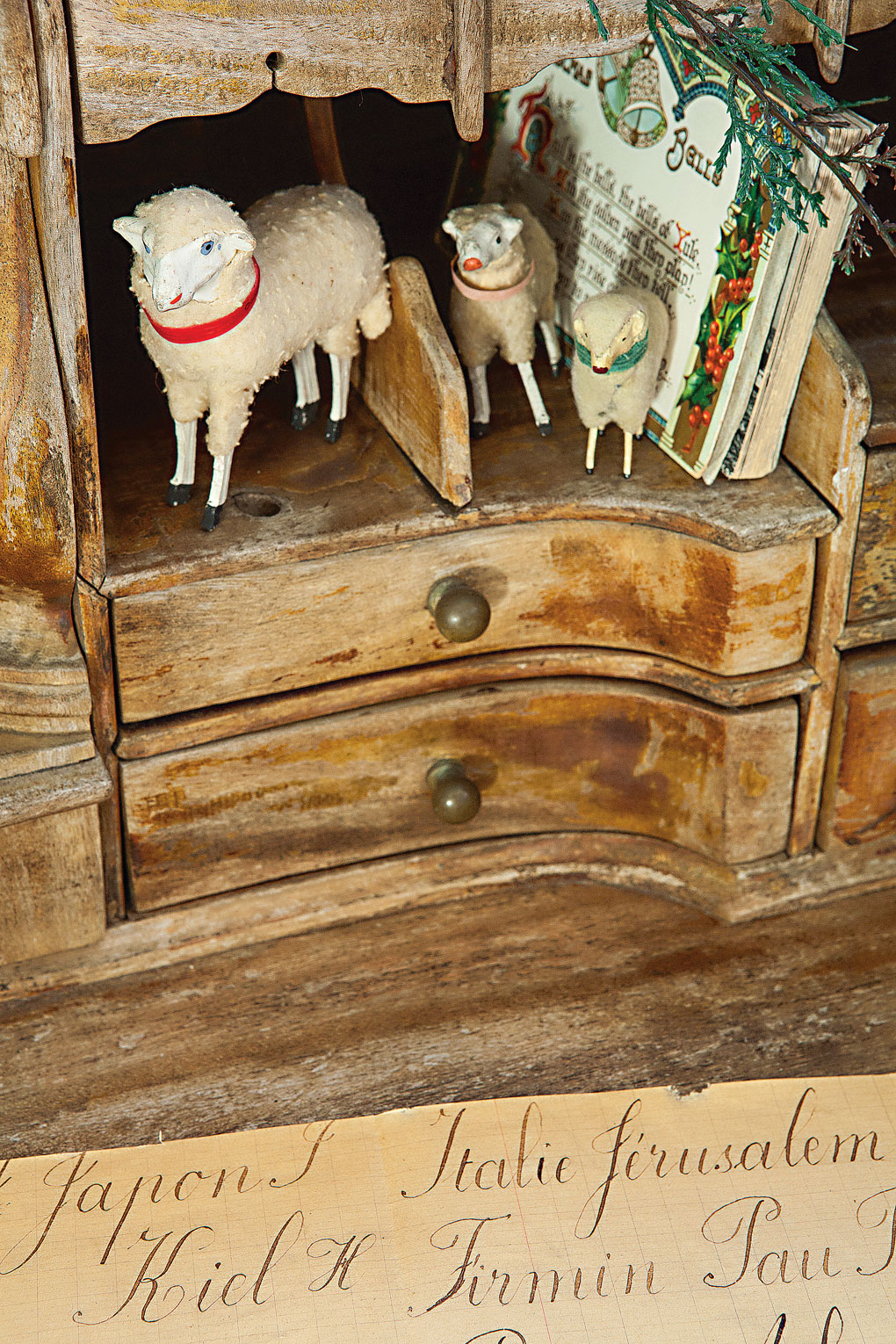 "I have many open-shelved areas where you can get up close and explore," she says. The trick is to incorporate vintage Christmas without overwhelming what's already there, so sprinkle some Christmas cheer with a sprig of holly here or a Santa Claus figurine there.
CHRISTMAS ANTIQUES COLLECTION
When shopping for holiday treasures, take your time. "For me, it's all about going slow and checking every nook and cranny," Nicole says. "I think we're able to unearth more treasures that way." She found a trio of antique German wax angels wrapped and buried in a box—something she might have missed if she weren't so meticulous.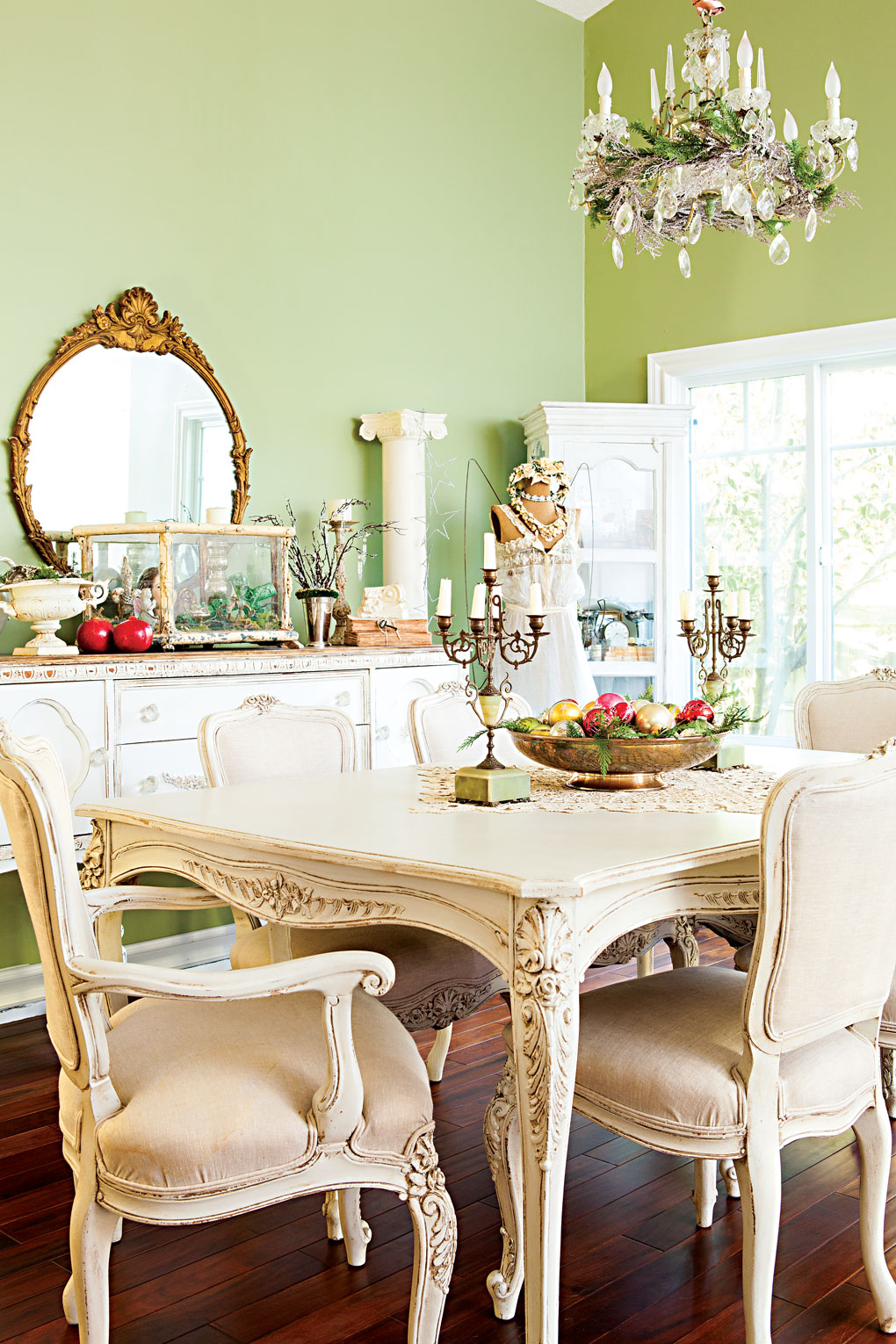 Also be friendly. Nicole stops to chat with every vendor she visits, and she's made some long-time friends that way. Not to mention that the vendors she's friends with will shop with her in mind and give her great deals.
Lastly you should be shopping year round for the holidays. "It's getting harder to find Christmas antiques, so grab it when you see it!" Nicole says. You'll get better deals, too, if you shop for the holidays when the décor is out of season.
WHAT TO COLLECT NOW
Nicole McCay shares her top tips for what's trending…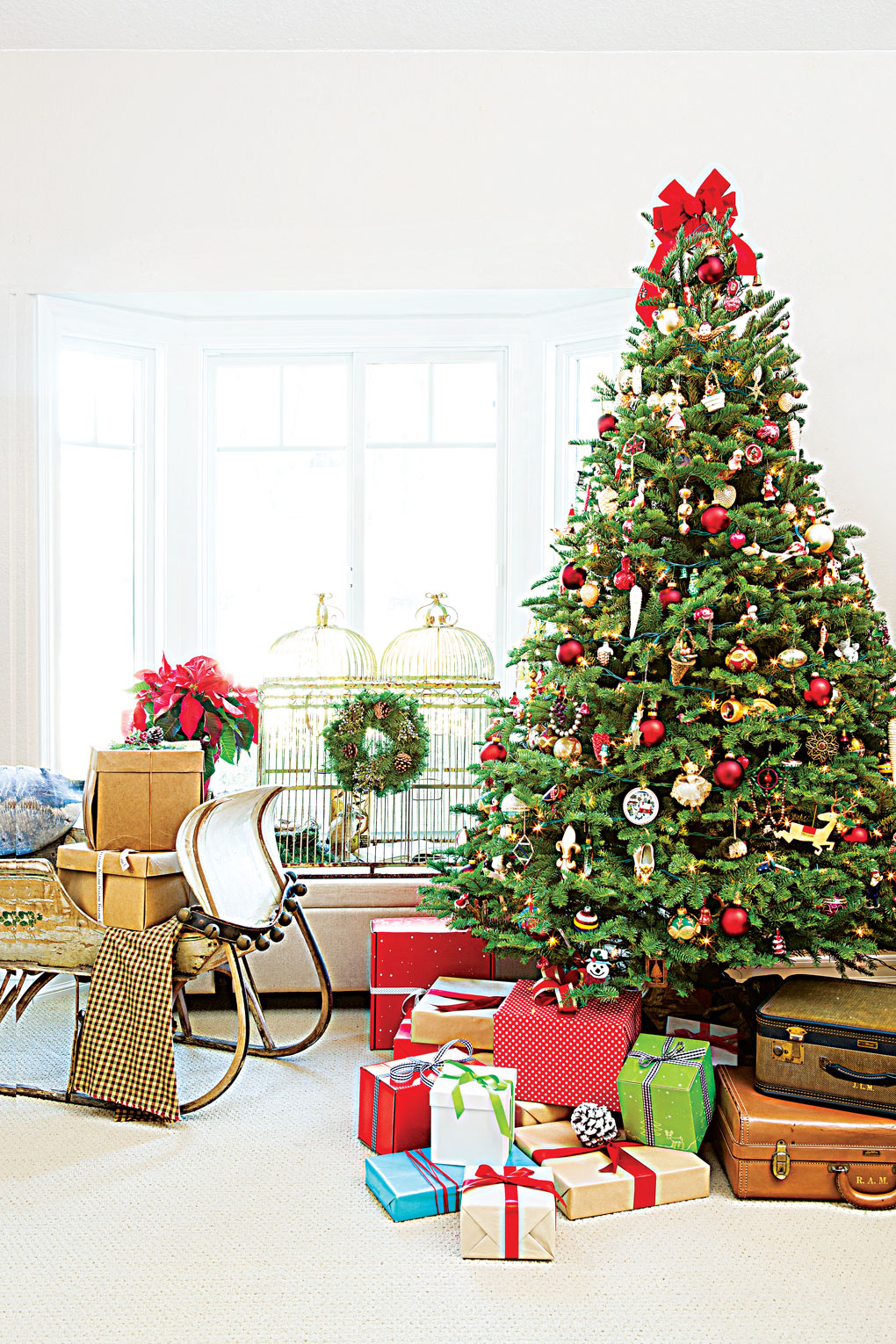 • Japanese Santa Claus figurines: Rosy-cheeked and bright-eyed, these papier-mâché dolls bring Christmas cheer wherever they go. "They make me smile with their quirky faces and little hands clutching their pipe-cleaner trees," antiquer Nicole McCay says.
• German putz sheep: These little decorative sheep with wooly bodies and stick-thin legs are full of Old World personality.
• German wax angels: Treasured by collectors and families alike, rare décor made from wax is often handed down as an heirloom through generations. But there are also modern imitations. If the wax stays creamy and opaque in the light, it's a real antique; modern wax ornaments will turn translucent.
• Antique ornaments: From gorgeous and intricate glass-blown bulbs to simple pipe-cleaner creations, Christmas tree ornaments are never out of style.
• Vintage bottlebrush trees: A classic in the pipe-cleaner family, bottlebrush trees are a darling addition to Midcentury Modern-inspired style.
Want more simply beautiful ideas? Check out this post on a Historical Christmas Beauty.
Of course, don't forget to follow us on Instagram, Facebook and Pinterest to get your daily dose of cottage inspiration!